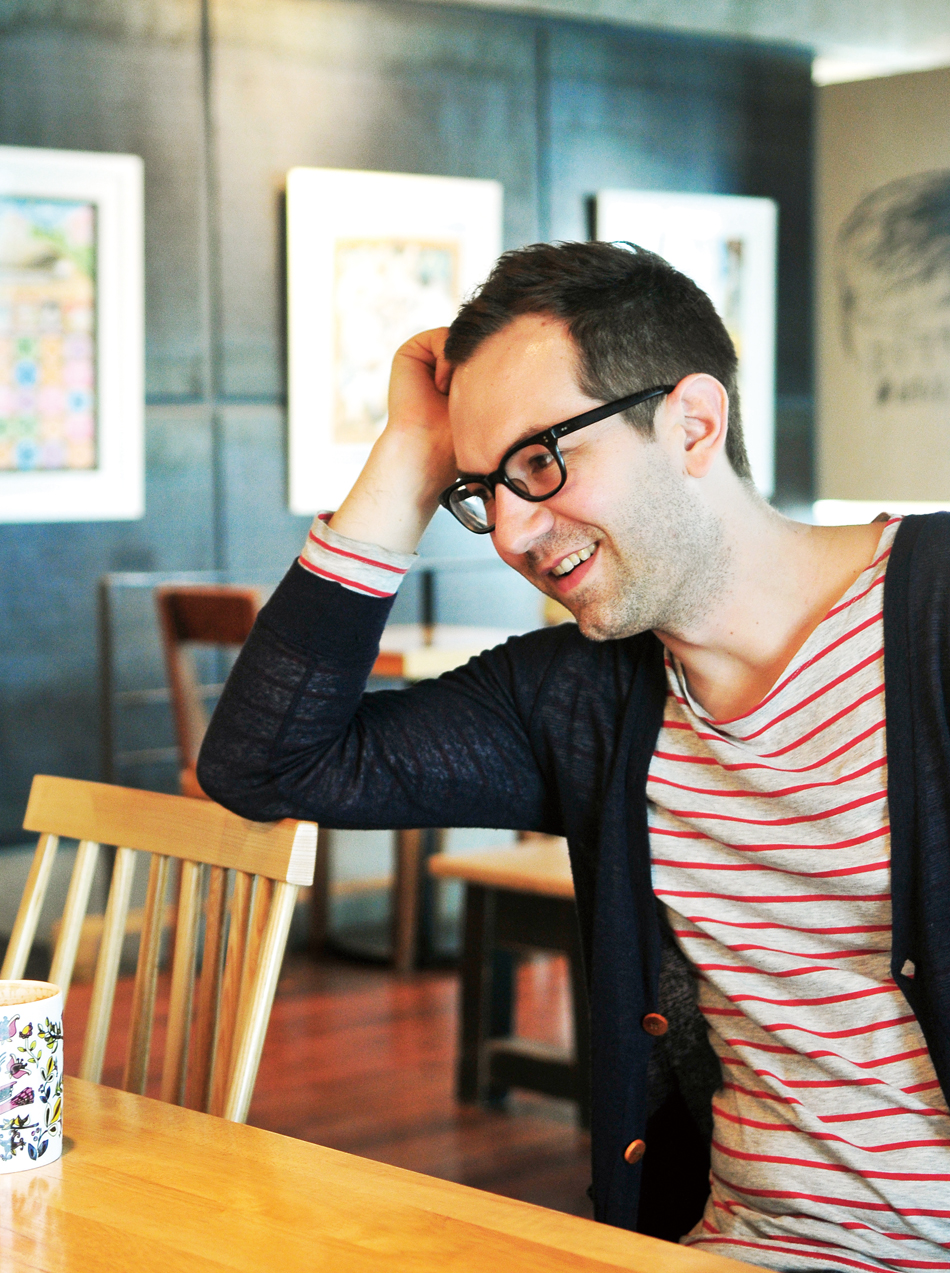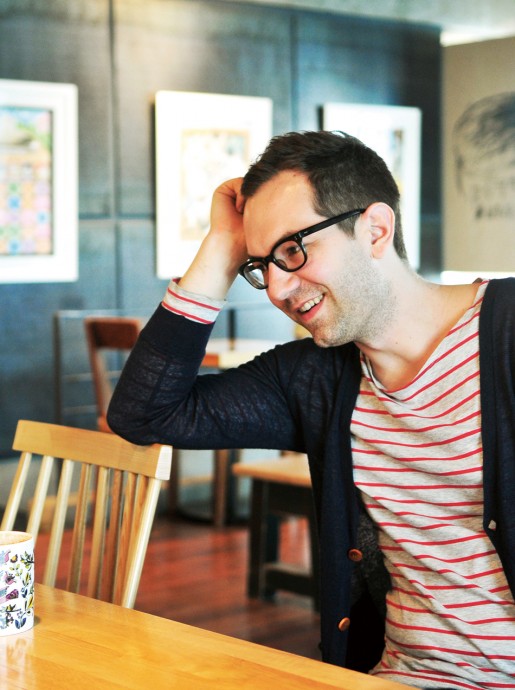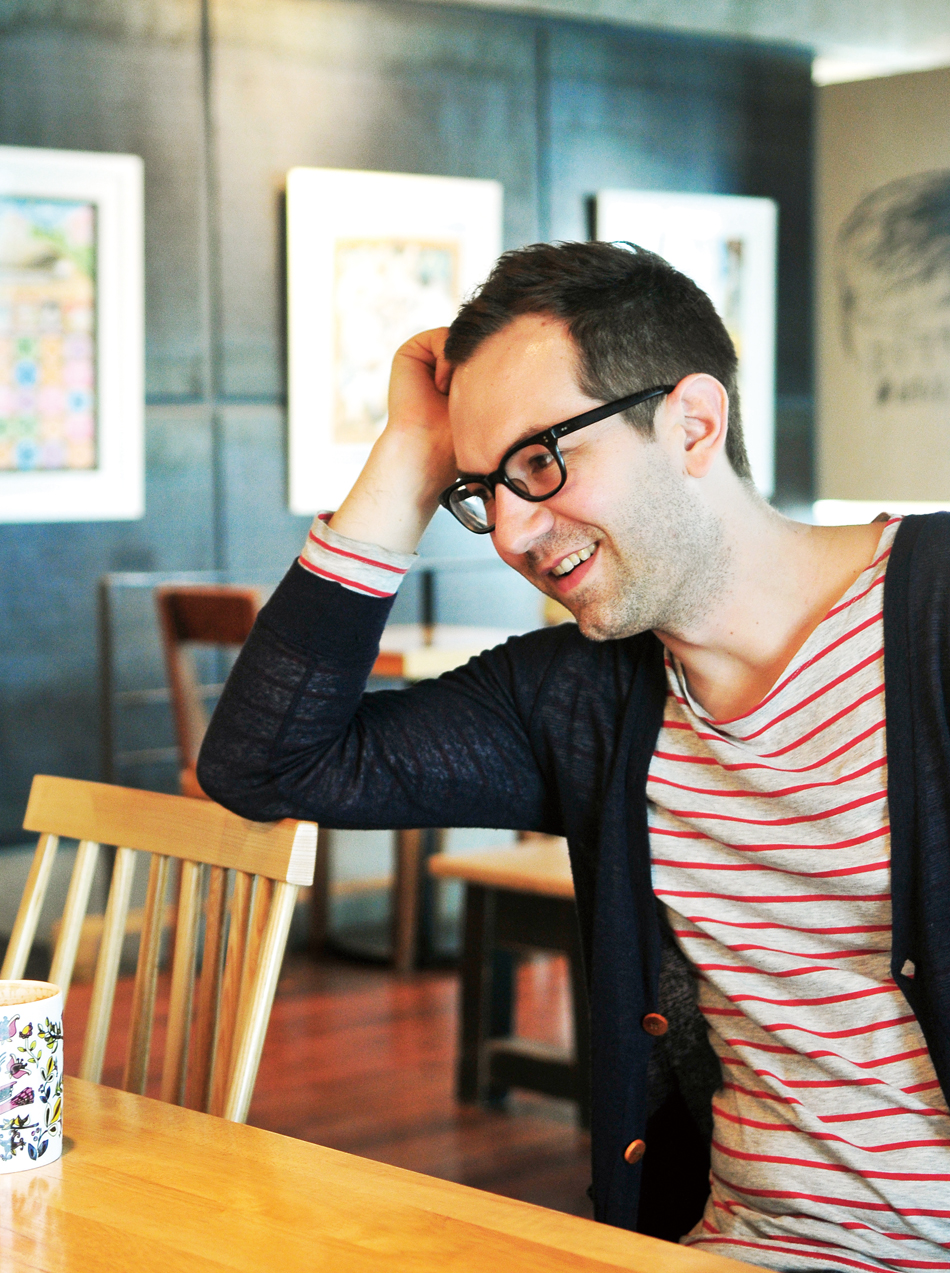 Seoul Sub-Urban writer Charlie Usher explores Seoul's ever-changing charms
It's easy for most city dwellers to get caught in their life's daily rut: riding bus whatever to work; trudging from the bus stop to the office; walking to lunch and back to the subway; beelining from the station to your front door. Most people rarely deviate from the courses engraved into their schedule, often passing neighborhoods, restaurants and public gems that remain hidden under their noses for entire lifetimes. Especially in a city as massive and as dynamic as Seoul, it seems silly that people would complain that there's nothing to do, nothing new to explore—that everything's always the same. The common misconception is that you have to go abroad to find something new, that fresh adventures and discoveries are available only through a plane ticket and a passport.
That's why Charlie Usher started the Seoul Sub-Urban project, a blog that profiles different neighborhoods in Seoul that anyone can access using the city's railway transit.
Usher thinks that Seoulites have a whole world available to them, a world most choose not to access out of habit, laziness, indifference—whatever excuses we create. Coming from a small town in Wisconsin—what he terms "archetypal middle-America"—Usher thinks Seoul's public transit system is a blessing that most users don't fully utilize.
Second time's a charm
Usher, like many expats, originally came to Korea as an English teacher. After graduating with a degree in English literature, he discovered a two-year program offered by his alma mater for people looking to teach in Korea. While living in Yongin, he took frequent trips into Seoul, but usually stuck to the same spots. After his contract was up, he went traveling around Asia.
"After that, though, I needed money," Usher admits. "And I knew I could get a job in Korea that I decently liked, and I had a social network here. So I came back to Seoul."
This time, however, he wanted to get to know the city better; he wanted to venture beyond his comfort zone. One day, as he was riding the massive underground network of Seoul's subway, he found himself looking at the railway map, at the stations he passed every day without a second thought. He then got an idea: Why don't I just get off at a random station and look around?
"I think most people who ride the subway think that at some point. For me, I had to have multiple moments before I finally decided to start Seoul Sub-Urban."
More than just another blog about restaurants and shops, Seoul Sub-Urban focuses on each neighborhood's character and what separates it from the rest of the city. Combining unique photographs with honest writing, his blog shows parts of the city that have been passed over or ignored by other bloggers or traditional press, areas of the city the government doesn't usually promote. In November 2009, Usher and photographer Elizabeth Groeschen decided to start with a station where they'd both never gotten off before and go from there. That station was Nonhyeon.
"I expected it to be just like Gangnam, but once we got into the back alleys, it was a lot different: little street markets, old-style housing. The furniture street was also interesting."
Eventually, Seoul Sub-Urban expanded into a regular column in SEOUL and Usher recently developed the concept into his book, "Charlie and Liz's Seoul Subway Travelogue" (찰리와 리즈의 서울 지하철 여행기). The book was released in Korean by Seoul Selection, with an English translation on the way.
Never-ending story
"One of Seoul's defining characteristics is its constantly changing nature," he explains. "The reason why I could never finish this project is that even if there are neighborhoods I've already done, they're always changing."
A relief for Usher, who worried when he first started that every neighborhood would just end up being the same: high-rise apartments, franchise restaurants, corporate coffee houses—all with the same polished face.
"One of the biggest surprises was when I went to Geoyeo, and saw for the first time an actual Seoul slum. In the US, urban poverty is a lot more visible; it's just part of the city. But here there's a lot less of it—or at least it's a lot less visible."
Usher says that seeing such neighborhoods made him feel more connected to the city, and indeed it's easy to live in Seoul for years without feeling like you actually know the place, especially if you never deviate from your usual hangouts. He recommends that any foreigner visit Sillim-dong, where the bar scene is lively even if it isn't as refined. One of his favorite neighborhoods to simply wander aimlessly is Dongdaemun, a place he describes as a "car-crash of modern and old-school." He thinks Gangnam isn't really anything special, but doesn't mind going there with friends who are visiting visiting Seoul for a few days. Itaewon and Noksapyeong offer good food, Usher says, but he prefers the fringes of Hongdae, such as Yeonnam-dong and Hapjeong.
An acquired taste
"I also really like Seoul's more proletariat side, areas like Sindang. Korea is rough around the edges, but I think therein lies a lot of its charm. The government seems to always promote the more 'polished' side, but I think it should focus more on the city's history, on its 'rougher' areas, because that's what's really going to capture people's interest."
To Usher, the Hallyu craze has a lot of appeal to Asian tourists, but he doesn't think it's going to strike a chord with most Western visitors. Instead of focusing too much on Gangnam or milking the K-pop trend, he thinks it'd be a better idea to promote areas like Gwangjang Market.
"Seoul doesn't have that immediate charm of cities like New York or Paris or Rome. You have to work a little harder to get to its best parts."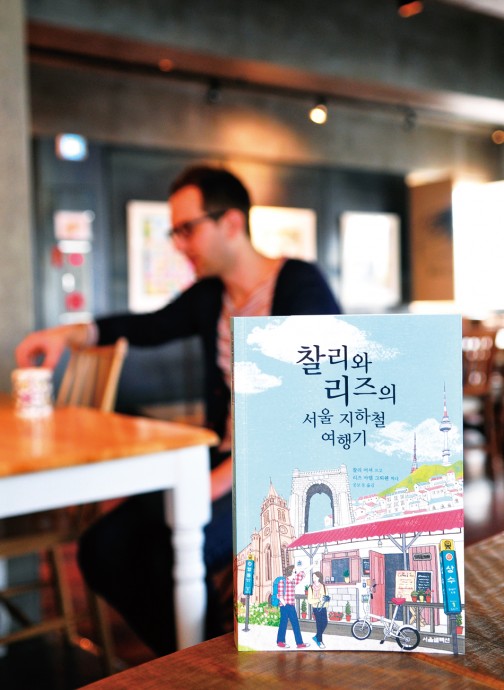 "Charlie and Liz's Seoul Subway Travelogue" can be purchased at the Seoul Selection Bookshop and all major Korean bookstores. Visit www.seoulselection.com for more information.
Written by Felix Im
https://magazine.seoulselection.com/wp-content/uploads/2014/04/RYU5111.jpg
1273
950
cyn
https://magazine.seoulselection.com/wp-content/uploads/2018/01/Seoul-logo.png
cyn
2014-05-09 14:44:56
2015-04-03 11:49:29
One Subway Station at a Time