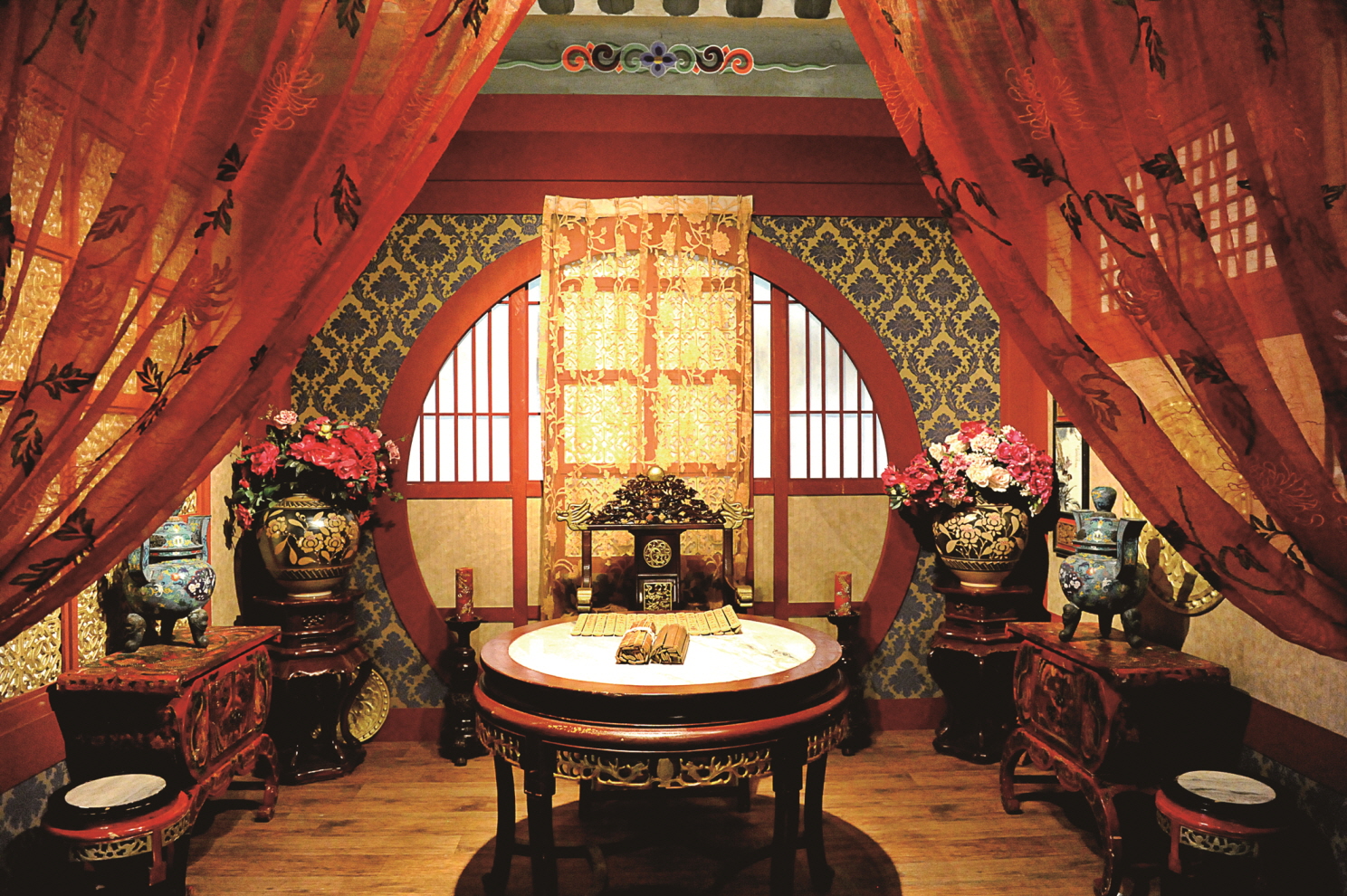 [box_dark]MBC Dramia | MBC 드라미아[/box_dark]
If you are an ardent K-drama fan, MBC Dramia in Yongin is the place to go. It is a vast multiplex set that has served as a filming location for hugely popular Korean historical dramas. The theme park consists of various traditional buildings like palace structures and noble homes that were reproduced according to accurate historical records and actual models. Some of the dramas filmed here by MBC include Dong Yi, Queen Seondeok, Yi San, and The Duo. The establishment is a joint venture between the network and Yongin Municipal Government. Admission is KRW 7,000 for adults.
EAT>
Try a plate of sundae or sundaeguk soup while you are in the Baegam township of Yongin, which is the birthplace of the popular Baegam-style sundae. Sundae is a Korean dish made by steaming pig intestine sausages stuffed with noodles and vegetables.
DO>
Visitors have the opportunity to wear traditional costumes for photo sessions and can participate in archery, flag making, and top spinning.
SEE>
Photographs of major scenes from the dramas are on display, while real-life images of the starring actors and actresses are set up for visitors to take photos with.
STAY>
Even though a day trip is recommended, there are numerous lodging facilities available in the region.
FYI>
http://withmbc.imbc.com/dramia/main
(778-1 Yongcheon-ri, Baegam-myeon, Cheoin-gu, Yongin-si, Gyeonggi-do | 경기도 용인시 처인구 백암면 용천리 778-1)
GO>
An intercity bus to Yongin's Baegam Terminal departs from Seoul Nambu Bus Terminal. From Baegam, the No. 35-1 bus goes to the site. By taxi, it takes 10 minutes and costs about KRW 8,000.
https://magazine.seoulselection.com/wp-content/uploads/2013/03/DSC4349.jpg
990
1488
rjkoehler
https://magazine.seoulselection.com/wp-content/uploads/2018/01/Seoul-logo.png
rjkoehler
2013-04-04 21:42:12
2013-04-04 21:43:58
MBC Dramia