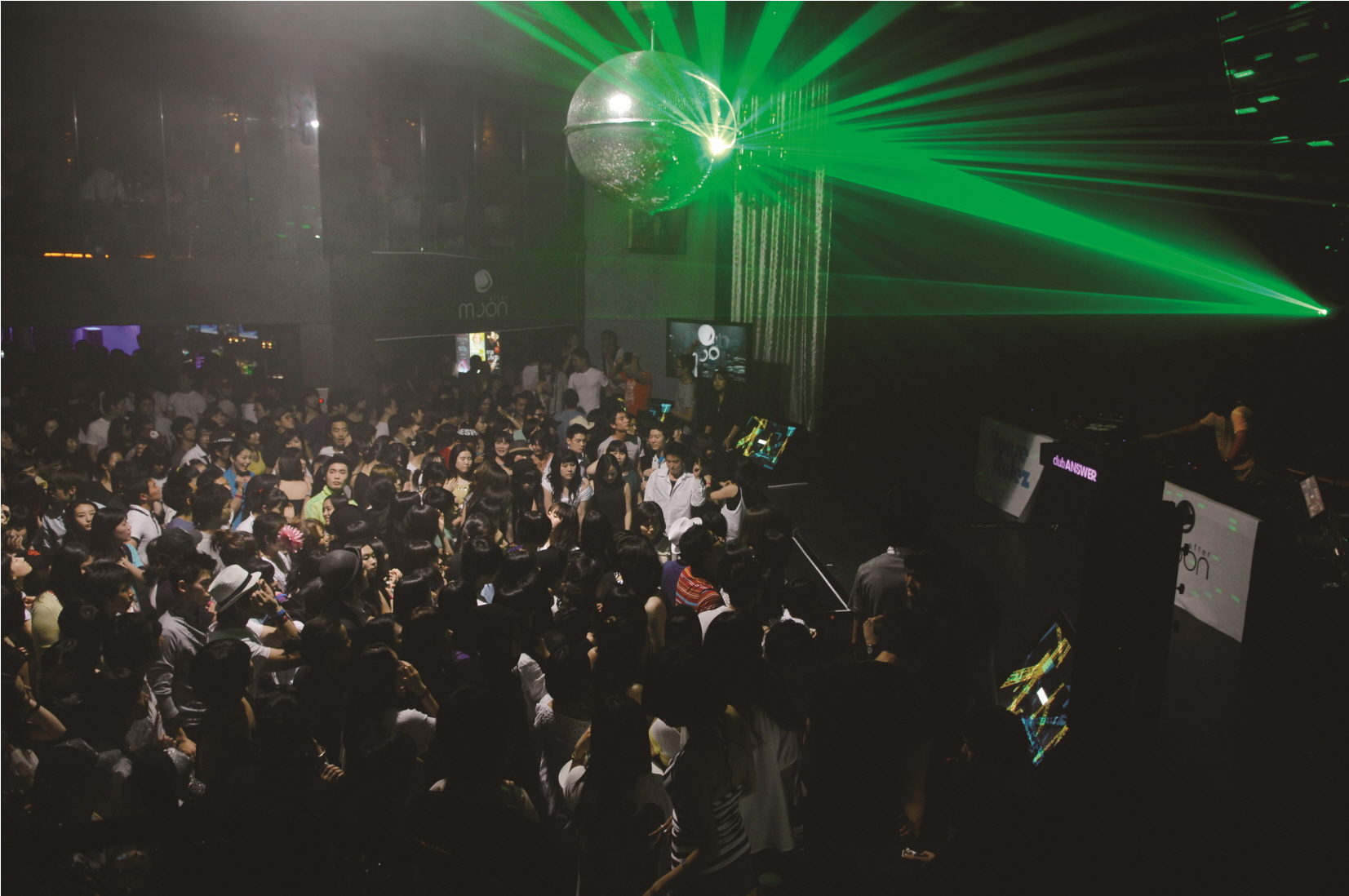 [box_dark]
Gangnam Style vs.Gangbuk Style
Seoul's flashy south and historic north are two fun sides to the same coin
Written by Violet Kim
Photographed by Ryu Seunghoo
[/box_dark]
Every city has its competing districts, whether it's East and West London, Brooklyn and Manhattan, or Left Bank and Right Bank. Seoul is divided along the Hangang River, which splits the city into Gangnam, south of the river, and Gangbuk, north of the river.
Gangnam literally means south of the river, but the word usually refers to the district of Gangnam-gu and the adjacent districts of Seocho-gu and Songpa-gu. Gangnam trades in business, beauty, and education. It's home to the city's wealthiest. It's the established plastic surgery mecca of the peninsula. And it's where hagwons, or cram schools, prevail.
Gangbuk is a bit harder to encapsulate, referring less to the actual district of Gangbuk-gu than a broad swathe north of the Hangang, comprised of multiple districts with distinct characteristics. Seoul's political heart Jongno-gu is worlds away from the music and art scenes in Mapo-gu, home to Hongik University.
And each side has its own winners for the the best views, best shopping, best tourist destinations, and best nightlife. All of which convince us that competition can only be a healthy thing if it gives us not one, but two "bests" for each category.
[box_dark]
Best Views: GANGNAM
Banpo Bridge's Moonlight Rainbow Fountain | 반포대교 달빛무지개 분수
[/box_dark]
One of the most famous views of the Hangang River is south of it at the Moonlight Rainbow Fountain. Jets of water cascade down the side of Banpo Bridge accompanied by music and lights. Like Gangnam itself, the Moonlight Rainbow Fountain is glittery, showy, and unapologetically excessive. Fans of the Korean soap opera might also recognize the site as the backdrop to many a teary confession.
FYI>
The fountain plays from April to October, with 15-minute shows starting at noon and ending at 9:30pm.
GO>
Express Bus Terminal 고속터미널역 (Line 3, 7, 9), Exit 8-1
[box_dark]
Best Views: GANGBUK
Grand Hyatt Seoul Hotel | 그랜드하얏트서울 호텔
[/box_dark]
The iconic N Seoul Tower (formerly Namsan Tower) on Namsan may be the go-to landmark for good Gangbuk views, but the problem with the view from a landmark is that the view doesn't include the landmark itself. An alternative to that—and to the touristy hordes at the tower—is the Grand Hyatt in central Seoul, just above the river. Its convenient location atop Namsan means you don't have to climb a tower for a view. You can relax with a cocktail at the Paris Bar or go for coffee at the Lobby Lounge. Or just remain in the lobby.
FYI>
T. 02-797-1234
www.seoul.grand.hyatt.com
(747-7 Hannam-dong, Yongsan-gu, Seoul | 서울시 용산구 한남동 747-7)
GO>
Hangangjin Station 한강진역 (Line 6), Exit 1
[box_dark]
Best Tourist Destination: GANGNAM
Dosan Park | 도산공원
[/box_dark]
Gangnam's tourist treasure is the entire area around Dosan Park, an enclave of greenery in the trendy Sinsa-dong neighborhood. Dosan Park makes up for its lack of traditional architecture with fetching cafes and well-dressed locals. You're more likely to find brunch restaurants than bibimbap joints here, but that kind of love affair with cute Western-inspired dining and shopping is just as Seoul as anything else, and very much Gangnam.
FYI>
T. 02-543-2558
(649-9 Sinsa-dong, Gangnam-gu, Seoul | 서울시 강남구 신사동 649-9)
GO>
Apgujeong Rodeo Station 압구정로데오역 (Bundang Line), Exit 5
[box_dark]
Best Tourist Destination: GANGNAM
Bukchon | 북촌
[/box_dark]
Gangbuk has a wealth of historically significant palaces, gardens, and gates. The best-known palace is the imposing Gyeongbokgung Palace. But the smaller Changdeokgung Palace, with its beautiful garden noted for its elegant and quintessentially "Eastern" topography. To the rear of the palace within walking distance is Bukchon Hanok Village, a hilly neighborhood of traditional Korean-style residences with distinctive scalloped roofs and wooden beams.
FYI>
Gyeongbokgung Palace: www.royalpalace.go.kr
(1-1 Sejong-ro, Jongno-gu, Seoul | 서울시 종로구 세종로 1-1)
Changdeokgung Palace: www.cdg.go.kr
(2-71 Waryong-dong, Jongno-gu, Seoul | 서울시 종로구 와룡동 2-71)
Bukchon Hanok Village: http://bukchon.seoul.go.kr
[box_dark]
Best Nightlife: GANGNAM
Ellui & Octagon | 엘루이 & 옥타곤
[/box_dark]
Gangnam's best nightlife can be found in the cluster of swanky EDM clubs in the Cheongdam and Nonhyun areas. Cheongdamdong's clubs change names as frequently as strip dancers change aliases, so it can be difficult to keep up with the trendiest spots. But the rule of thumb is that newer is better, and the reigning venues of the moment are the massive Ellui and luxurious Octagon, the newest additions to the lineup. Both clubs have top-notch sound systems and would be packed to the rafters each weekend if not for their high ceilings.
FYI>
Club Octagon
T. 02-516-8847
http://cluboctagon.co.kr
(175-2 Nonhyeon-dong, Gangnam-gu, Seoul | 서울시 강남구 논현동 175-2)
GO>
Hakdong Station 학동역 (Line 7), Exit 4
FYI>
Ellui
T. 02-549-2073
http://ellui.net
(129 Cheongdam-dong, Gangnam-gu, Seoul | 서울시 강남구 청담동 129)
GO>
Cheongdam Station 청담역 (Line 7), Exit 13
[box_dark]
Best Nightlife: GANGBUK
Hongdae Area | 홍대 지역
[/box_dark]
Despite the rise of lounge bars like Itaewon's District, the cradle of Gangbuk nightlife is still in Hongdae, the area near Hongik University. For some, the increasing gentrification in the district means that it's no longer the fountainhead of underground culture that it supposedly was before. But that doesn't matter for the nightlife, which is as variegated and vibrant as ever. Compared to Gangnam, it's also grimier and closer to the ground—many Hongdae clubs are literally located below ground level. There are hip-hop clubs like NB2 (Noise Basement) packed nightly, nostalgic bars that play retro music from the 70s and 80s, live music venues for every possible genre of alternative music, and veteran club M2 for your techno fix, just to name a few. What Hongdae venues lack in size they make up for in their number and diversity. The crowds are collegiate, meaning prices are also lower.
FYI>
NB2
T. 02-333-2769
(361-10 Seogyo-dong, Mapo-gu, Seoul | 서울시 마포구 서교동 361-10)
GO>
Hongik Univ. Station 홍대입구역 (Line 2, A'REX Line), Exit 9
Sangsu Station 상수역 (Line 6), Exit 1
FYI>
M2
T. 02-3143-7573
http://ohoo.net/m2
(367-11 Seogyo-dong, Mapo-gu, Seoul | 서울시 마포구 서교동 367-11)
GO>
Hongik Univ. Station 홍대입구역 (Line 2, A'REX Line), Exit 9
Sangsu Station 상수역 (Line 6), Exit 1
[box_dark]
Best Shopping: GANGNAM
Galleria Department Store | 갤러리아 백화점
[/box_dark]
The Galleria Department Store in Apgujeong has traditionally been the archetype of the Gangnam department store—luxury brands galore and patrons who can afford them. With the rise of strip malls, outlet malls, and showrooming, you might expect the Galleria to face some stiff competition,
but the Galleria keeps itself relevant by keeping things compact and convenient within its five floors. Rather than going for sheer volume, it stocks brands that you can't find anywhere else in Seoul, and true to its name it eschews the plain grays of many department store exteriors for its easily recognizable, tiled, iridescent, love-it-or-hate-it facade.
FYI>
T. 02-3449-4114
http://dept.galleria.co.kr
(494 Apgujeong-dong, Gangnam-gu, Seoul | 서울시 강남구 압구정동 494)
GO>
Apgujeong Rodeo Station 압구정로데오역 (Bundang Line), Exit 7
[box_dark]
Best Shopping: GANGNAM
Dongdaemun Area | 동대문 지역
[/box_dark]
In Gangbuk you can hit the latest megamall or take a deep breath and dive into the crowds at Myeongdong, the unofficial center of shopping in central Seoul. But the best Gangbuk shopping is in the area around Dongdaemun, a sprawling complex of malls and markets. Malls such as Doota (Doosan Tower) stock brands you've probably never heard of and clothes you might never want to try along with trendy, low-priced items that you can haggle for. Other nearby specialized markets sell everything from food to fabrics.
FYI>
www.dongdaemun.com
GO>
Dongdaemun Station 동대문역 (Line 1, 4) or Dongdaemun History & Culture Park 동대문역사문화공원역 (Line 2, 4, 5)
https://magazine.seoulselection.com/wp-content/uploads/2013/03/CLUB-ANSWER_RYU0069.jpg
1098
1653
rjkoehler
https://magazine.seoulselection.com/wp-content/uploads/2018/01/Seoul-logo.png
rjkoehler
2013-04-04 18:28:49
2013-04-04 22:11:46
Gangnam Style vs.Gangbuk Style