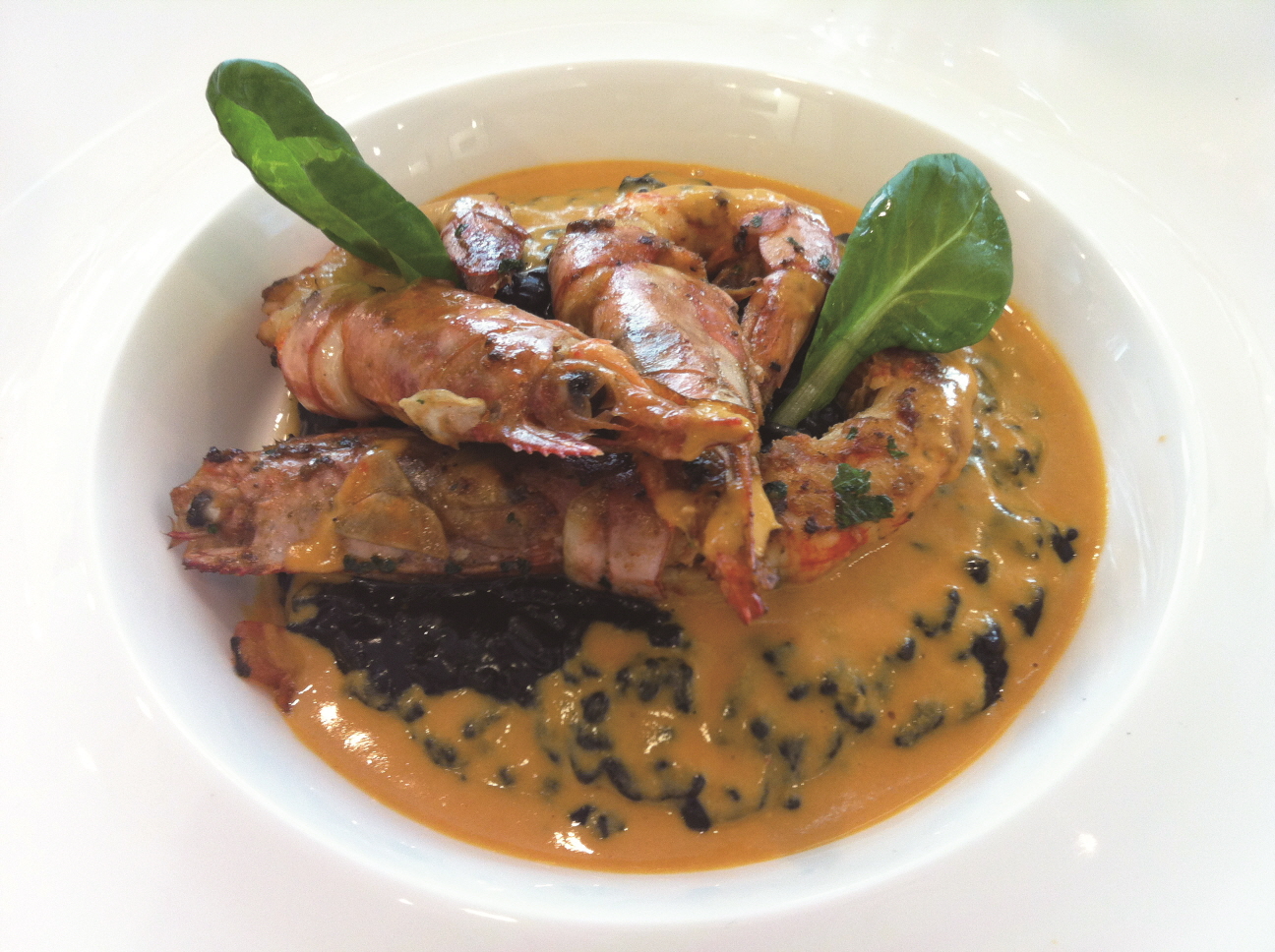 [box_dark]
FINE KOREAN CUISINE AT5-STAR HOTELS
Even if the rooms are beyond your budget, the food is worth splashing out on
Written by Daniel Gray
Photographed by Daniel Gray and Ryu Seunghoo
[/box_dark]
Seoul's top restaurants are found in its hotels. A job as a hotel chef is an esteemed and respected position. The capital's hotels are able to procure the best ingredients, recruit the top talent, and offer the optimum environment for a fine meal. Ironically, of all the 5-star hotels in Seoul, only two are home top-flight Korean restaurants. They serve up a perfect combination of atmosphere, service, and cuisine.
Ondal Restaurant at Sheraton Grande Walkerhill
Set on Mt. Achasan on the eastern side of Seoul, Ondal restaurant offers fine Korean dining that harks back to the days of Korean royal court cuisine. Here, the typical royal court dishes have been upgraded. You'll find thin ribbons of soft abalone in the nine delicacies platter and raspberry wine glaze on the broiled eel. Ondal also sources top quality local ingredients such as the prized yellow corvina fish from Yeonggwang, yellowtail fish from Jejudo and bibimbap ingredients from Jeonju. It has small set menus too, and its gimchijjigae is famous for its savory, sour, and spicy broth. If you wish for a King's feast, the Sura set has everything from live lobster and raw fish to abalone cooked on stone, braised and seasoned beef, and more.
Ondal | 온달
FYI>
T. (02) 450-4518
Price: 29,000—250,000 won per person
(Gwangjin-gu Gwangjang-dong San 21 | 서울시 광진구 광장동 산21)
GO>
Free shuttle bus from Exit 1 of Gangbyeon Station 강변역 (Line 2)
Mugunghwa at Lotte Hotel
Named after Korea's national flower, Mugunghwa is located in the heart of the city at the Lotte Hotel in Myeong-dong. Its 38th-floor location offers spectaluar views of N Seoul Tower on Mt. Namsan and the various royal palaces that decorate Seoul, day and night. Mugunghwa serves beautifully presented, considerately paced and flavorful dishes course by course. Meals begin with amuse bouches that change depending on the season. On my visit, I received poached octopus with clear noodles and marinated cockles. The standout dishes here included the galbijjim with chestnuts and glazed carrots; there was a meat dish that had a wild sesame seed sauce, and jeon: pan-fried delicacies. Mugunghwa has extensive wine and tea selections and respective sommeliers to help you make the perfect choice of each.
Mugunghwa
FYI>
T. (02) 317-7061
Price: 70,000—250,000 won per person
(Lotte Hotel Myeong-dong 38th Floor, 1 Sogong-dong, Jung-gu, Seoul | 서울시 중구 소공동 1 롯데호텔명동 38층)
GO>
Euljiro 1-ga Station 을지로입구역 (Line 2), Exit 7 or 8
[box_info]HOTEL CHEF SPOTLIGHT: ANDREAS KRAMPL[/box_info]
Executive Chef, JW Marriott Seoul
A native of Böblingen in southern Germany, Andreas Krampl took charge of the kitchens at JW Marriott Seoul in 2011 after working in various countries in Europe, Australia, the Caribbean and Asia. This month, he introduces SEOUL to a "gradually evolving signature dish" of yellow fin tuna, lobster salad, shitake mushrooms and organic herb salad.
"I chose this dish because I normally look at the culture and history of the country where I'm working," says Andreas. "In Korea, sushi is very popular and good crab is available."
[box_light]1. Andreas starts by brushing a streak 
of balsamic vinegar 
reduction on the 
dish, to provide 
contrast.
[/box_light]
[box_light]
2. Next comes a roll of tuna,  thinly sliced like carpaccio and stuffed with a salad of freshly cooked crab, mayonnaise, lemon zest, 
salt and pepper, which has 
been refrigerated for 1-2 
hours.
[/box_light]
[box_light] 
3. The tuna roll is 
accompanied by a 
salad of edamame , 
shitake mushroom 
and olive oil.
[/box_light]
[box_light] 
4. Andreas creates 
a salad garnish from 
seasonal lettuce or 
other leaves and 
sprouts, with olive oil.
[/box_light]
[box_light] 
5. A foam made 
by blending 
tomato water 
and gelatin for 
10 minutes is 
added as extra 
garnish, 
together with a 
few more drops 
of olive oil, to 
complete the 
dish.
[/box_light]
FYI>
JW Marriott Hotel Seoul is home to a café, grill restaurant, Italian, Chinese and Japanese restaurants and a delicatessen.
T. 02-6282-6262
www.jw-marriott.co.kr
(19-3 Banpo-dong, Seocho-gu, Seoul | 서울시 서초구 반포동 19-3)
GO>
Express Terminal Station 고속터미널역 (Line 3, 7, 9), Exit 7
Editor's Pick  
Café des Arts
Le Saint-Ex & French Institute team up to bring affordable French cuisine to Seoulites
The Café des Arts, the bistro and coffee shop of the French Institute near Namdaemun, has reopened in partnership with well-known French eatery Le Saint-Ex. The simple, affordable menu makes high-quality French cuisine accessible to the masses. Everything is homemade; even if you're not in the mood for an entire meal, have a cup of coffee and some cake and take advantage of the free Wi-Fi. Through the end of February, order from the set menu, and you'll get a free mug adorned with the bistro's stylish logo.
FYI>
Café des Arts is located on the 18th floor of the French Institute.
T. (02) 317-8568
www.france.or.kr
(18F, Woori bldg., 10 Bongnae-dong 1-ga, Jung-gu, Seoul | 서울시 중구 봉래동1가 10 우리빌딩 18층)
GO>
Take subway Line 1, 4 or A'REX and get off at Seoul Station 서울역, Exit 3. Walk towards Sungnyemun Gate (Namdaemun; under reconstruction) and turn left at the end of the road.
https://magazine.seoulselection.com/wp-content/uploads/2013/03/IMG_1711-사본.jpg
968
1296
rjkoehler
https://magazine.seoulselection.com/wp-content/uploads/2018/01/Seoul-logo.png
rjkoehler
2013-04-04 17:53:11
2018-02-13 16:28:38
Fine Korean Cuisine at 5-Star Hotels