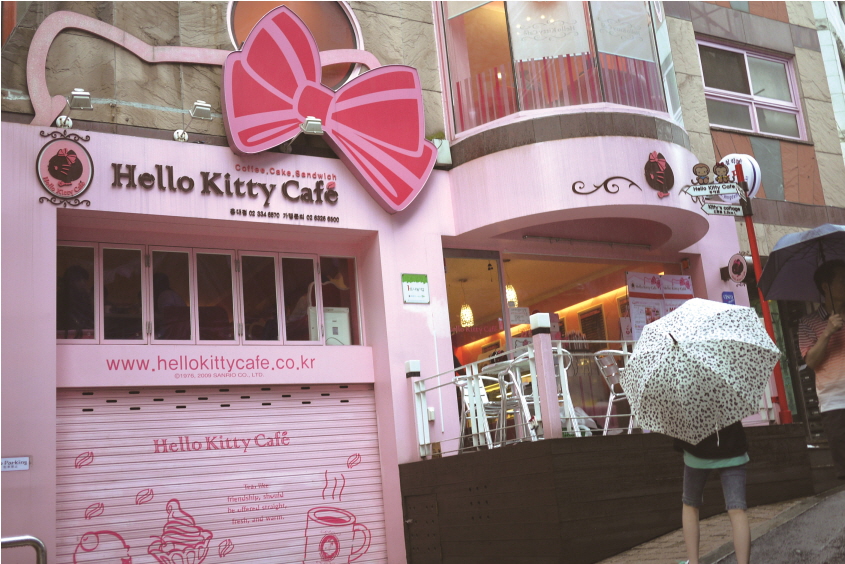 [box_dark]Breakfast[/box_dark]
Go to Butterfinger Pancakes in Apgujeong to get an Americanized breakfast with sausage, pancakes, eggs, hash browns, toast, and a giant cup of coffee. Here the breakfast will fill you up and get you ready.
Butterfinger Pancakes | 버터핑거 팬케잌
FYI>
Cost: 10,000–15,000 won
Open from 10am–10pm
T. 02-3448-1070
(85-6 Cheongdam-dong, Gangnam-gu, Seoul | 서울시 강남구 청담동 85-6)
GO>
Apgujeong Rodeo Station 압구정로데오역 (Bundang Line), Exit 4
[box_dark]Lunch[/box_dark]
Burgers seems to be a trend that won't die, and new places keep cropping up. Brooklyn: the Burger Joint in Seorae Village is the darling of Korean foodies at the moment. With witty names like C.R.E.A.M. (Cheddar Rules Everything Around Meat) and Napkin Please: Beef Chili and American Cheeseburger, you definitely have to get one of these.
Brooklyn the Burger Joint | 브루클린 더 버거 조인트
FYI>
Cost: 5,000–12,000 won a person
Lunch from 11am–3pm, dinner 5pm–10pm
T. 02-533-7180
(551-32 Banpo-dong, Seocho-gu, Seoul | 서울시 서초구 반포동 551-32)
GO>
Express Bus Terminal Station 고속터미널역 (Line 3, 7, 9), Exit 5
[box_dark]Dinner[/box_dark]
You can't leave Korea without trying Korean fried chicken. Reggae Chicken in Hongdae is known for their Bob Marley wannabees, cannabis beer, and blazingly good fried chicken. The breading is light, the chips crisp, and the curried sauce is a top notch pairing.
Reggae Chicken | 레게치킨
FYI>
Cost: 10,000–15,000 won a person
6pm–2am
T. 02-338-3438
(317-19 Sangsu-dong, Mapo-gu, Seoul | 서울시 마포구 상수동 317-19)
GO>
Sangsu Station 상수역 (Line 6), Exit 1
[box_dark]Dessert[/box_dark]
It's pink overload at Hongdae's Hello Kitty Café, where everything is pink. You'll see Hello Kitty everywhere, from the mirrors and furniture to the stairs, tabletops, cakes, and even the lattes. The only place you won't see her is in the men's bathroom, which is decorated with Hello Daniel, Hello Kitty's boyfriend.
Hello Kitty Café | 헬로키티 카페
FYI>
Cost: Under 10,000 won
10am–midnight
T. 02-334-6570
(358-112 Segyo-dong, Mapo-gu, Seoul | 서울시 마포구 서교동 358-112)
GO>
Hongik Univ. Station 홍대입구역 (Line 2, A'REX Line), Exit 9
https://magazine.seoulselection.com/wp-content/uploads/2013/02/Hello-Kitty-Cafe.jpg
564
845
rjkoehler
https://magazine.seoulselection.com/wp-content/uploads/2018/01/Seoul-logo.png
rjkoehler
2013-03-12 18:01:51
2018-02-13 16:28:48
Comfort Food