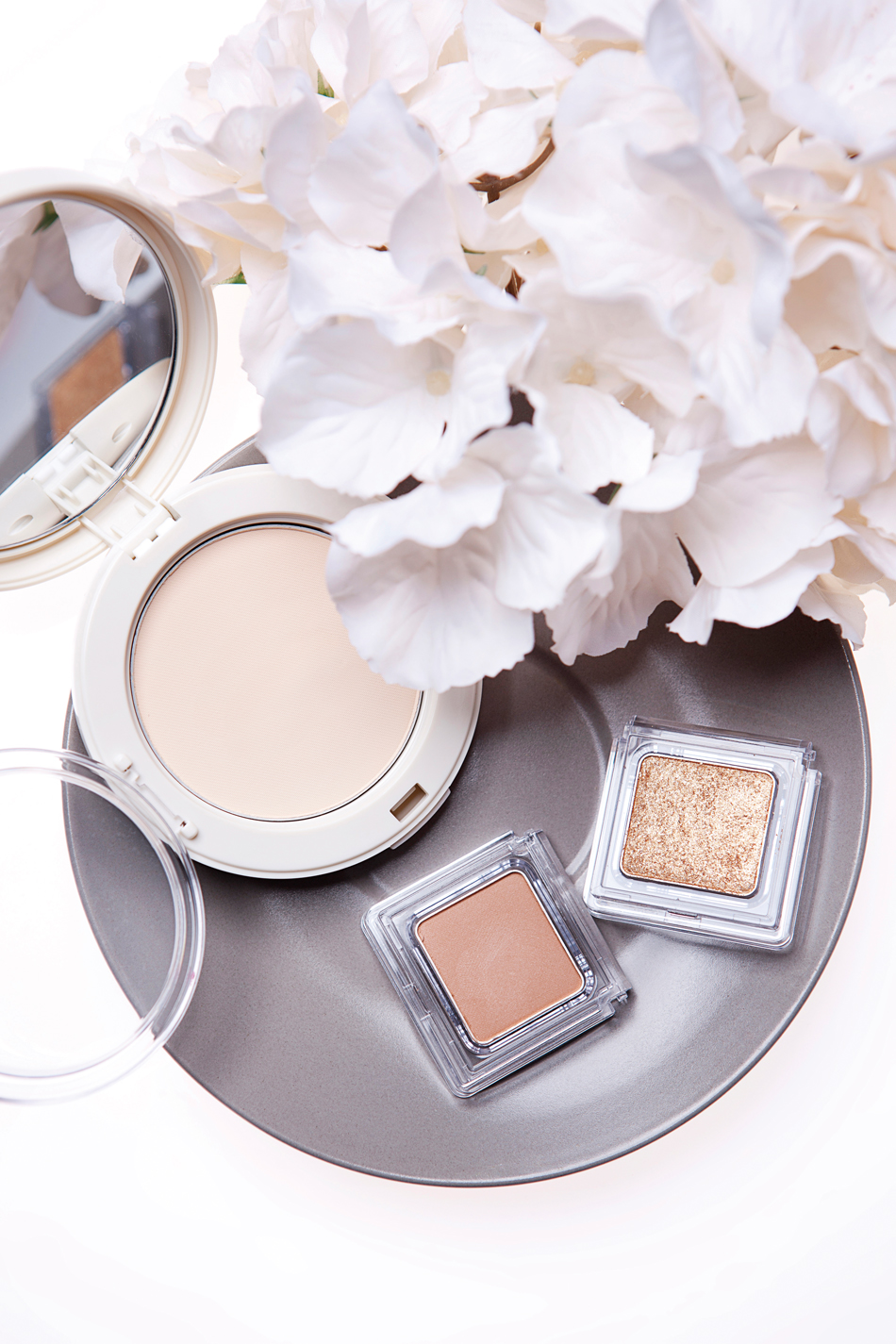 [box_light] Making Stuff Up
International residents give us the low-down on the Korean cosmetics scene [/box_light]
Written by Felix Im
 Robbie Schuldt arrived in Seoul in August of 2012 with her husband. She has since established herself as a member of the Seoul International Women's Assocation (SIWA) and is a practicing fitness expert. Sarah Kate Watson-Baik has built herself a multifaceted career over the past eight years: She is co-host of the program "K-Style" for MNET America; she's a fashion designer; she's a stylist for K-pop stars. She also has her own fashion site, www.urbanwit.com, and her closet was featured in the November edition of Elle Korea. Lina Loidolt is a student from Austria who was doing research on North Korea before deciding to study in Seoul as an exchange student. She wanted to enhance her academic perspective by experiencing life on the Korean Peninsula. Sheryll Donerson spent two years in Korea as an English teacher, but is known to women across the world for her blog, www.thewanderlustproject.com, in which she chronicles her travel experiences and, more importantly, her discoveries in Korean beauty products. "I had no idea my blog would be read so internationally! I get emails from girls in the States, India, Southeast Asia, everywhere," Sheryll explains.
It turns out that the Korean cosmetics market isn't exclusive to Koreans anymore. "K-beauty" is apparently more than just shallow hype. To get an idea of how Korean cosmetic products are actually viewed by non-Korean consumers, SEOUL invited the four ladies just mentioned to MAP Studio (Makeup and Photography) to meet up in Seoul's Nonhyeon-dong, a trendy and fashionable part of town. There were also samples of new products available for them to try.
SEOUL: First off, how much time do you spend applying makeup?
A naive question put forth by the male interviewer.
Sarah: That depends on the occasion! Is it for work, is it for going out, am I in a hurry or do I have time?
Sheryll: I completely agree! Even when I'm going out, is it a party, or is it a fancy dinner? For work, is it an interview, or just a normal day?
Sarah: Totally! If I only have ten minutes, I can do it in ten minutes. Otherwise, I can take up to an hour, two hours …
Sheryll: If I have the time, I'll put on music, take my time, watch YouTube videos of other girls applying makeup …
Sarah interrupts by exclaiming in agreement, and the other girls break into a brief moment of laughter.
SEOUL: What sort of qualities do you look for when purchasing products?
Lina: I'm a sucker for packaging. If it looks really pretty and nice, I'm often tempted to buy it. Also, since I'm already pale, I don't like the "whitening" products. I usually look for nice colors.
Sheryll: They really shouldn't even say "whitening," because it doesn't actually bleach your skin or anything. They should say "brightening," because that's what it really does. Honestly, though, as someone with dark skin, I can't really buy Korean makeup. Skincare products, however, are another story.
Sarah: I like natural ingredients. Innisfree is really good for that.
Robbie: Honestly, I don't wear much makeup. But I do focus on eyelashes and lips. Also, convenience is key.
Robbie is the biggest minimalist among the four; she isn't afraid of going natural or even bare. Sarah, being a fashion designer and stylist, changes her makeup depending on which job she's doing on that particular day. Sheryll is experimental—expert, even. She tries a variety of products and blogs about them in detail as a professional would. Lina is not as much of a minimalist as Robbie, but likes to keep it simple.
SEOUL: Are there any Korean brands that you would use back home?
Sheryll: Definitely! Etude House, I have a bunch of stuff from them that I use all the time; SU:M37, they specialize in naturally fermented products. I have this Too Cool for School eye shadow that I love …
Sarah: Innisfree. I'm really big on natural ingredients, and they're really good with that. Etude House also has a lot of good stuff.
As Sarah and Sheryll list off various products from Innisfree, Etude House and SU:M37, among others, Robbie gets out a notepad to jot some down.
Lina: I like Too Cool for School's packaging, too. And Etude House has a lot of colors that I like.
 SEOUL: What do Korean cosmetics have going for them that brands back home lack?
Sheryll: When I went back to the States, I realized how expensive everything is. Something that's 70 dollars over there is around 10 dollars here, and the quality is pretty much the same.
 SEOUL: So, more bang for your buck here?
Sarah: Huge bang for your buck!
All the girls nod and murmur in agreement.
After a very enthusiastic discussion, the four panelists were given access to the day's samples from Etude House, Banila Co. and SU:M37: foundations in compact "cushion" cases designed for quick application without smudging on your hands. Sarah has already filmed a segment of herself sampling one of the products, a SU:M37 liquid foundation that seeps through a ring of holes in the center of the compact, much like those on a telephone receiver, as potential footage for an upcoming "K-Star" episode (search for "K-style" in YouTube if you're curious).
Sarah: It looks like it's designed for summer because I can tell it'll sort of seal itself to prevent running.
Robbie: The Etude House compacts are cute and feminine, but the colors they come in seem to have nothing to do with the actual makeup's color.
Lina: The Banila Co. one has a nice color, but it doesn't seem to contain much actual foundation. Maybe make it a little fuller, with less holes.
Sheryll, choosing her words carefully, offers her criticism.
Sheryll: As I mentioned earlier, as someone with dark skin, it's difficult to find actual makeup products in Korea that are suitable for me. It's sad, because Korean cosmetic companies have so many great products, but they don't embrace people with darker skin. I've gotten emails from girls in Saudi Arabia, Thailand, India, the States, everywhere, who ask me what they can do to make their skin "whiter." It's sad to me, really.
SEOUL: Anything else Korean cosmetic companies can do to truly cater to an international customer base?
Sarah: English-label packaging. That's a huge help. It's surprising how many products still don't have that.
Everyone in the panel agrees—vigorously. Well, it seems clear what companies need to do for global expansion. Otherwise, they seem to be on the right track.
https://magazine.seoulselection.com/wp-content/uploads/2014/04/tip034t013832.jpg
1425
950
cyn
https://magazine.seoulselection.com/wp-content/uploads/2018/01/Seoul-logo.png
cyn
2014-04-18 18:29:27
2014-04-29 17:00:27
Making Stuff Up