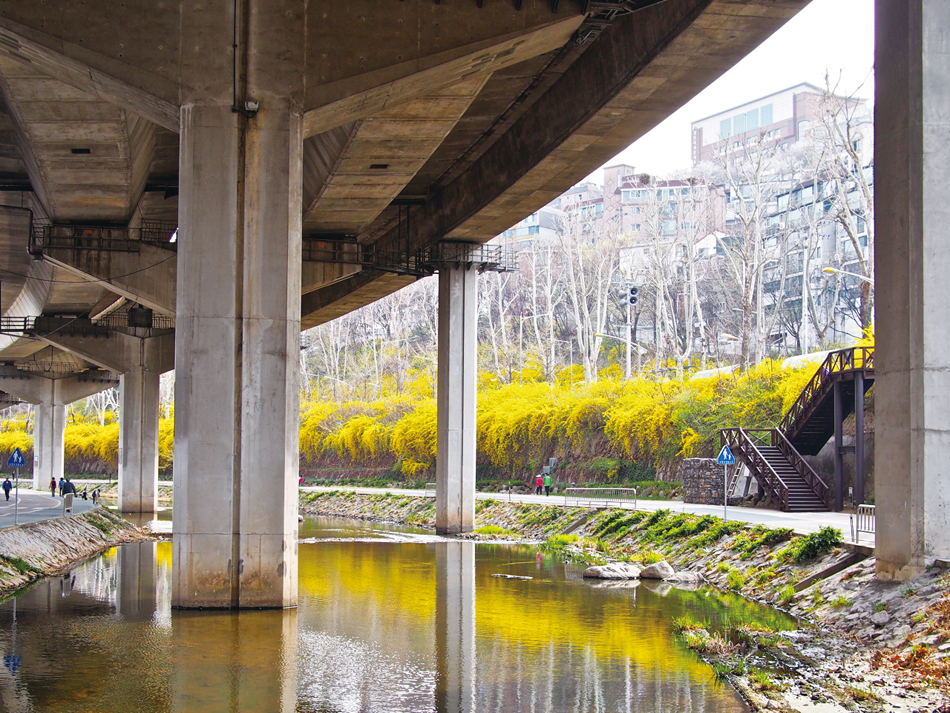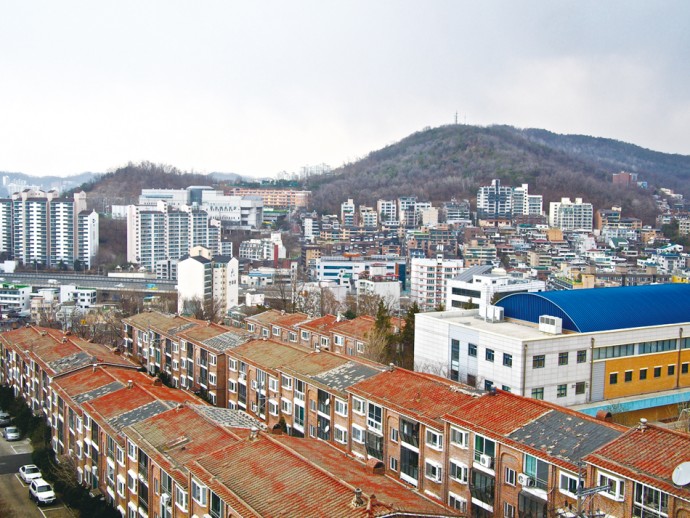 Trek to northwest Seoul, where the mountains hold sway
In northwestern Seoul, the mountains are more a part of the urban fabric than elsewhere in the city; they flex their geographical muscles, so to speak, dictating where buildings can be built, how neighborhoods can be shaped and where transportation can be placed. The result is an enclave where development is more difficult, large-scale complexes are fewer and older communities last longer.
Water and earth
Near the station are features common to many Seoul neighborhoods, but they have added appeal when viewed with Hongje's fresher air and slower pace. Browsing alongside brightly clad hikers, you can check out Inwang Market, taking in the ocean-y tang of the seafood and the earthy sweetness of local lettuce leaves. Nearby is the Hongje Stream, where pairs of mallards search for food beneath the canopy of the elevated expressway.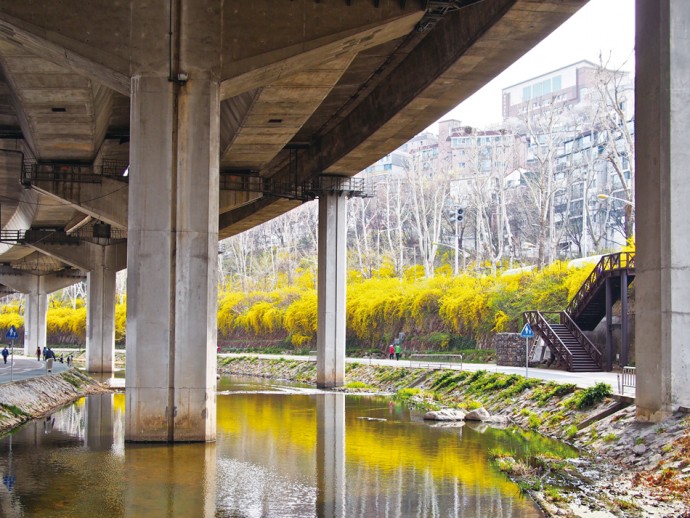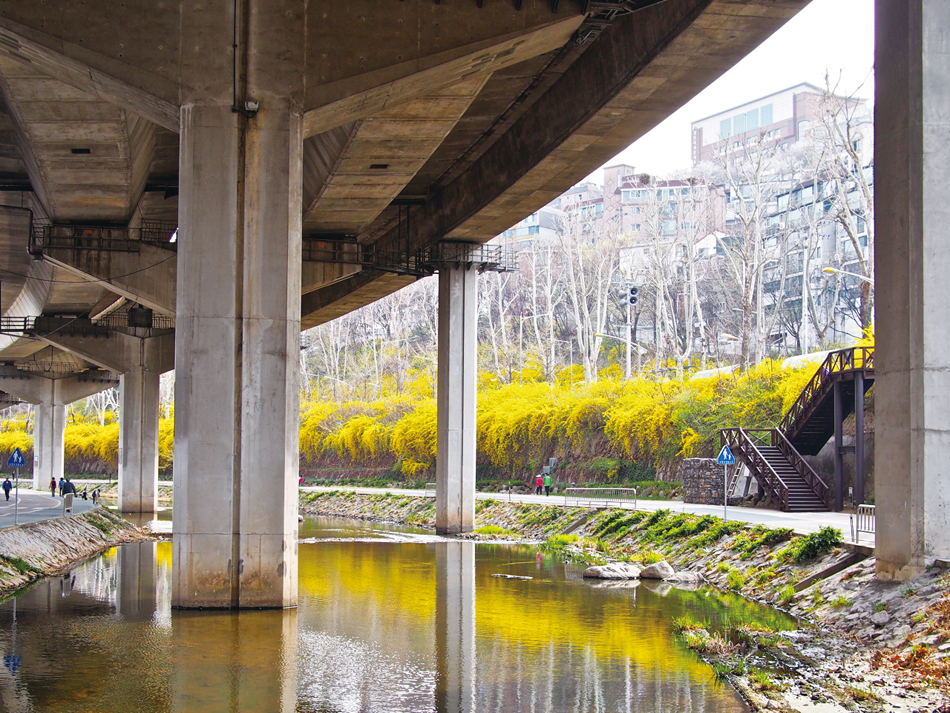 Thanks to the mountains' restriction of space, several of the area's other attractions require a bus ride from the station. One of these is the Seodaemun Museum of Natural History, where kids can learn about the geological, biological and environmental histories of both Earth and the Korean peninsula. Exhibits include model skeletons, 3-D movies and dioramas that cover rocks and minerals, volcanic systems and (every kid's favorite) dinosaurs, to name a few. Additionally, SMNH offers other programs and services for kids, including a library, fossil excavation garden and field trips. Undoubtedly the best, though, is its child docent program, where students can be trained to lead museum tours themselves.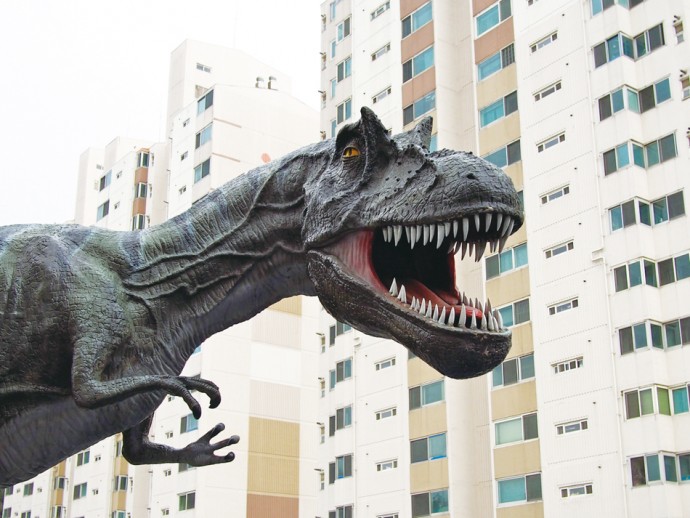 Moon village
Another short bus ride away is Gaemi Maeul, meaning "Ant Village," named as a testament to its residents' diligence. The area is one of the city's last remaining daldongnae, mountainside communities formed by poor Koreans arriving in Seoul after the Korean War. Daldongnae means "moon village," referring to the villages' closer view of the moon, but the pretty moniker belies the fact that these are poor communities, undeveloped and scarcely changed from when they were first formed, thanks largely to their mountainside location.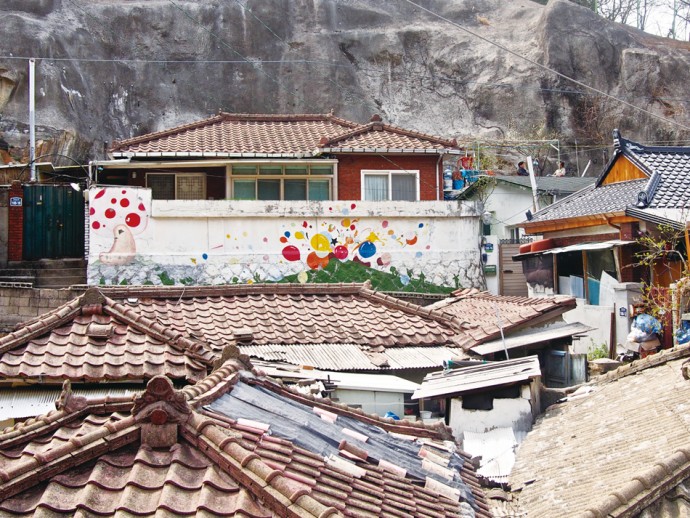 Fortunately for Gaemi Maeul, its appearance was brightened up several years ago courtesy of an urban art project wherein local university students filled its walls with colorful murals. Today, alongside its elderly residents, the village is filled with paintings of flowers, animals and abstract designs, making it an unexpected tourist attraction. More than simply providing a photo-worthy backdrop, however, the murals' most positive effect may be to draw visitors here and open their eyes to a harder, oft-overlooked side of Seoul life.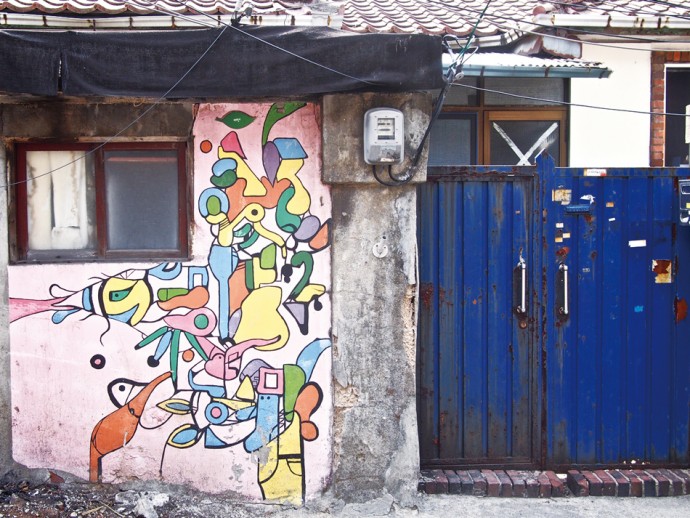 Inwang Market 인왕시장/ Exit 1
Right on Inwang Market-gil (인왕시장길)
Hongje Stream 홍제천/ Exit 4
Left on Yeonhee-ro (연희로)
Seodaemun Museum of Natural History 서대문자연사박물관/ Exit 3
bus stop, take bus 7738 to 서대문자연사stop
T. 02-330-8899
namu.sdm.go.kr
17:00 (Opening hours extended by one hour on weekends and holidays);
s Day, Seollal, Chuseok and Tuesdays when Monday is a holiday
2,000; Children Free; Seodaemun residents receive a 50% discount
Gaemi Maeul 개미 마을/ Exit 1
U-turn, take maeul bus no. 7 to the last stop
Written by Charles Usher
Photographed by Melissa Quek
https://magazine.seoulselection.com/wp-content/uploads/2014/04/P4020456.jpg
713
950
cyn
https://magazine.seoulselection.com/wp-content/uploads/2018/01/Seoul-logo.png
cyn
2014-05-09 15:15:39
2015-04-03 11:47:20
Hongje Station