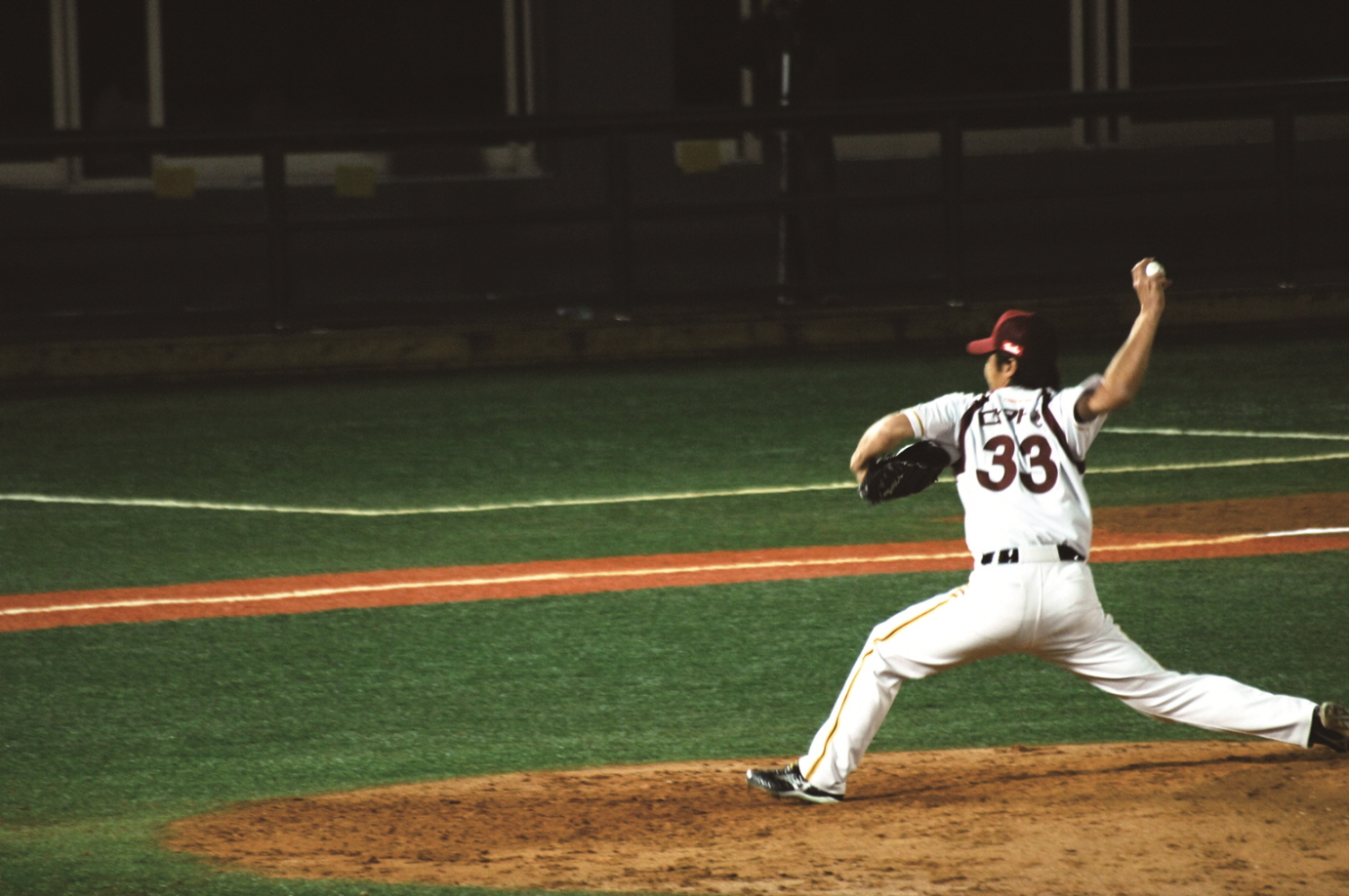 [box_dark]
Mokdong Baseball Stadium | 목동야구장
[/box_dark]
Mokdong Baseball Stadium, built in the late 1980s, plays host to the Nexen Heroes. The midsize ball park, which holds around 16,000 people, is like a hidden gem offering athletic shelter in the predominantly residential neighborhood. The Heroes are the second newest team in the league. It used to be a perennial bottom-dweller until they emerged strong last season with an eight-game winning streak. The ball park is part of Mokdong Sports Complex, which includes an ice rink, an indoor shooting range, a fitness club, a gymnasium, and several convenience facilities.
EAT>
Mokdong Stadium offers a variety of food and beverages. But in Korea, baseball fans routinely bring in chicken, pizza, or other food, including beer.
BUY>
Outside the stadium you will find vendors selling Nexen souvenir items.
SEE>
Part of the fun of Korean ball parks is joining forces with the team of professional cheerleaders to root for your team. They dance and lead chants.
FYI>
T. 02-2652-3888
(914 Mok 1-dong, Yangcheon-gu, Seoul | 서울특별시 양천구 목1동 914)
GO>
Omokgyo Station 오목교 (Line 5), Exit 2, 3, or 4
https://magazine.seoulselection.com/wp-content/uploads/2013/05/RYU4281.jpg
918
1382
rjkoehler
https://magazine.seoulselection.com/wp-content/uploads/2018/01/Seoul-logo.png
rjkoehler
2013-05-03 18:11:05
2013-05-03 18:23:26
Mokdong Baseball Stadium