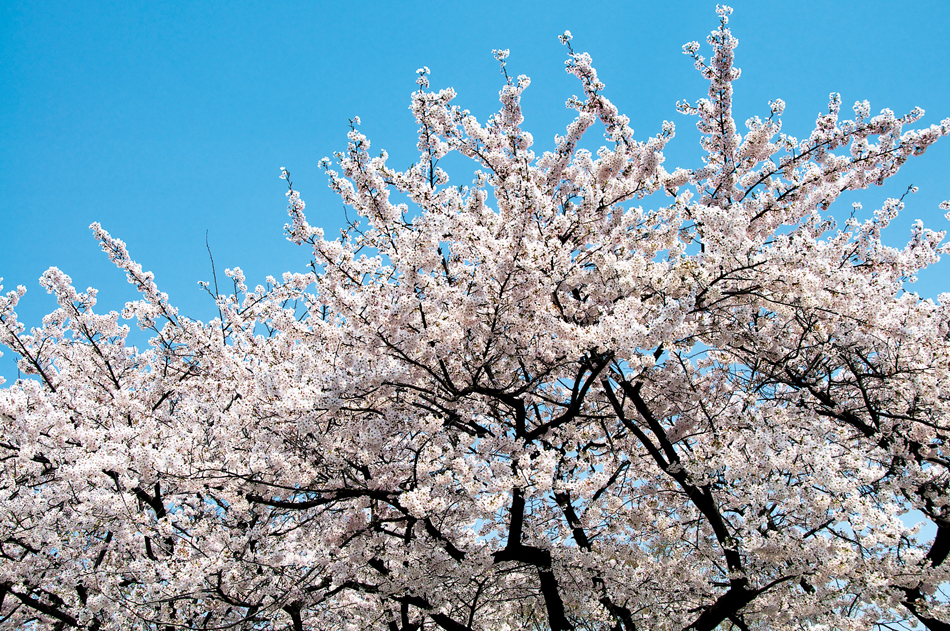 A New Type of Farmer's Market: Marche@Hyehwa  혜화 마르쉐
The Hyehwa and Daehangno areas are normally known for theater and robust college students, but on the second Sunday of every month, the neighborhood becomes the arena for one of Seoul's liveliest farmer's markets: Marche@ Hyehwa.
More than just a farmer's market, artisans, chefs and local residents join the community-run marketplace to provide an eclectic environment that offers everything from homegrown vegetables to hand-made cutting boards. As a matter of fact, everything sold here is made by the person selling them. Furthermore, all willing participants are inspected by a local board to ensure their sincerity, and the number of vendors is limited so that focus remains on quality over quantity. To keep waste to a minimum, no single-use utensils are provided, which means visitors must wash their own dishes at temporary sinks installed on the grounds. Either that, or your bowl is conveniently made from something like toasted corn, so that you can just eat it!
Marche@ Hyehwa is officially run from 11:00 to 16:00, but much of the food is gone by two in the afternoon, so be sure to arrive early.
EAT> Food is everywhere; enjoy yourself. Just don't leave a mess!
BUY> Support honest, local food production.
SEE> Daehangno's Marrionier Park is a favorite spot for local musicians.
FYI> www.marcheat.net
GO> Hyehwa Station 혜화역 (Line 4), Exit 2. Go straight and turn left at Marrionier Park; the market is set up near Arko Art Center in the park.
[divider]
Yun Dong-ju Literature Hall  윤동주 기념관
Located on a quaint roadside at the end of a Seoul Fortress hiking course running along the Bugaksan Mountains, the Yun Dong-ju Literature Hall is both a museum and memorial hall dedicated to the colonial era poet. Specially designed using an old water pressurization station, the building is based on the themes of "open well" and "closed well," giving visitors the impression of actually being immersed in water. The hall displays early drafts of Yun's work as well as information about his background. Yun was arrested while studying in Tokyo under suspicions of Korean nationalism and died in a Japanese prison. The surrounding Yun Dong-ju Hill area contains a serene park and pristine pathways ideal for a spring day's walk.
 EAT> Try some dumplings at Jaha Sonmandu (T. 02 379-2648) near Changuimun Gate.
BUY> Souvenirs are available for those with literary interests.
SEE> Be sure to experience the "open well" and "closed well" themes.
FYI> T. 02-2148-4175. Hours are from 10:00 to 18:00; closed holidays and Mondays. Admission is free.
GO> From Gwanghwamun Station 광화문역 (Line 5), Exit 5, follow the road that hugs the west side of Gyeongbokgung Palace and, beyond that, Mt. Bugaksan until you reach Yun Dong-ju Hill and Changuimun Gate.
[divider]
Serenity in the City: Samcheong Park  삼청공원
Samcheong Park was established in 1940, making it the first official public park in Korea. The name "Samcheong" refers to the park's clean forests, pure water and kind people, and has long been a favorite for refreshing spring walks. Abound with cherry blossoms, Samcheong Park is also connected to the Mt. Bugaksan Seoul Fortress Wall Hiking Trail, making it an ideal starting point for walkers, whether you're looking for a calm stroll or a vigorous hike. In addition to the park's rich forestry and floral beauty, the park also offers plenty of rest spots, badminton and tennis courts, a playground, snack facilities, and even a library.
 EAT> The park has snack stands, but if you're looking for a real meal, head into one of the restaurants along the Café Street that leads up to the park from the Samcheong-dong area.
BUY> Leave the consumerism behind and enjoy the walk.
SEE> If you're up for it, try hiking up to Prospect Point (Malbawi).
FYI> T. 02-735-8688
GO> Gwanghwamun Station 광화문역(Line 5), Exit 2. Take bus 11 and get off at the last stop. Follow signs leading to the park.
[divider]
Hongdae Freedom:  The Hongdae Free Market 홍대 프리마켓
The Hongdae Free Market is a community marketplace created to support local artisans, providing an open space for anybody to share and sell their work, so long as it's all made personally by hand. Started as an alternative to both the mass-consumerism of mainstream art and the highbrow exclusivity of corporate art, the Hongdae Free Market is operated under the philosophy that anybody can create and that personal creation has an intrinsic value that can't be undermined by mass-production. In addition to the marketplace, visitors can enjoy the "Afternoon Stage," an open venue where musicians and performance artists can sign up to display their talent. The market is held on every Saturday from March to November, 13:00 to 18:00.
EAT> There will be plenty of local food vendors.
BUY> Support local art.
SEE> Be sure to check out the street performers.
FYI> www.freemarket.or.kr
GO> Hongdae Station 홍대역 (Line 2), Exit 9. Look for signs pointing to Hongdae Playground (Hongik Children's Park) near Hongik University
[divider]
Hangang River Cruise: Colorful Moonlight  한강 이랜드 크루즈
Springtime is perfect for getting out after being shacked in during winter, and the Hangang River is one of the city's quintessential sites. The Hangang River Cruise is an ideal way to witness the scope of the river as well as view Seoul from a different perspective. Passengers can choose between a one-way or round-trip, and there are 8 different docks where you can board: Yeouido, Jamsil, Yangwha, Ttukseom, Sangam, Seoul Forest, Jamdubong and Seonyudo. A popular option is to go at night, when you can witness the spectacular lighting effects of Banpo Bridge's Moonlight Rainbow Fountain, the world's longest bridge fountain, equipped with 380 water jets and nearly 10,000 LED lights' worth of dazzling colors.
Cruises are available in different themes, such as "Buffet Cruise," "Event Cruise" or even "Spring Flower Cruise.".
EAT> Most cruises have meal options.
BUY> Save your money; cruises aren't cheap.
SEE> Try to see if you can recognize different parts of Seoul when viewed from the river.
FYI> T. 02-3271-6900, www.elandcruise.com,
www.visitseoul.net/en
  [divider]
Spring Beauty in Yeouido: Spring Flower Festival  여의도 벚꽃축제
There's perhaps no event in Seoul more representative of spring and cherry blossoms than the Hangang Yeouido Spring Flower Festival. Started in 2005, this festival boasts over 1,600 different cherry blossom trees and over 87,000 specimens of 13 different flower species—including azaleas, royal azaleas and forsythia—ensuring any visitor an abundance of color and botanic beauty. Because Japanese invaders during the colonial period brought cherry blossom trees with them, cherry blossoms were once considered to be symbols of Japanese imperialism, and many trees were uprooted in the name of nationalism. However, modern Korean scientists have proven that cherry blossoms have existed on Korean soil since at least the Goryeo period, and they now flourish throughout the country.
The center of the festival is Yeouiseo-ro (Yunjung-no), a road near the National Assembly building that is mostly closed off to traffic during the festival. The road is also lit up at night to expose the beauty of the flowers for evening visitors.
In addition to the floral scenery, spectators can also enjoy a variety of street performances, a parade, and the very popular opening fireworks ceremony.
EAT> Street vendors will be on hand selling snacks and beverages, and Noryangjin Fish Market is just around the corner.
BUY> The IFC Mall nearby has anything a shopper needs.
SEE> All the spring flowers you could ever want next to the Hangang riverside.
FYI> T. 02-1330 (English), 02-2670-3142 (Korean). This year's festival is scheduled to be held from April 12–20, but dates may change depending when the flowers bloom.
GO> National Assembly Station 국회의사당역 (Line 9), Exit 1.
https://magazine.seoulselection.com/wp-content/uploads/2014/03/2013-04-18-at-12-45-47.jpg
631
950
cyn
https://magazine.seoulselection.com/wp-content/uploads/2018/01/Seoul-logo.png
cyn
2014-04-01 15:40:16
2014-04-01 15:54:19
Seoul Travel Bits-April