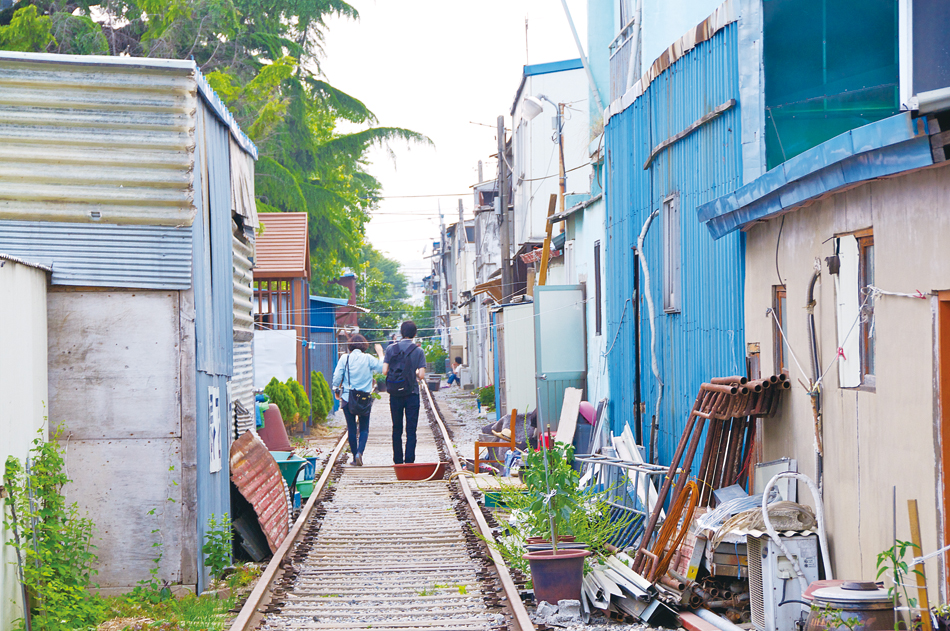 [box_light]Gunsan 
군산[/box_light]
The Yellow Sea port town of Gunsan is known for its seafood, early 20th-century architecture and migratory birds. Every autumn, great flocks of Baikal teals descend on the Geumgang River estuary to spend the winter, taking to the skies in great clouds at dawn and dusk in their search for food. So vast are the flocks that when on the move, they nearly blot out the sky. The Gunsan International Migratory Bird Festival in November is a great opportunity to see the birds as well as explore an underrated city. Developed as a rice-exporting port in the Japanese colonial era, the town is home to many fine examples of colonial-era architecture. Recent restorations and renovations have turned a number of buildings into arts and cultural spaces.
EAT>Gunsan Hoetjip (T. 063-442-1114) is a great place to score raw fish. If raw fish isn't your thing, try the outstanding jjambong (spicy seafood noodle soup) at Bokseongnu (T. 063-445-8412).
SEE>Start your exploration of historic Gunsan at the Gunsan Modern History Museum.
DO>Watch the birds from Migratory Bird Observatory.
STAY>A clean, comfortable and reasonably priced place to stay is Hyumotel (T. 063-464-6081).
FYI>tour.gunsan.go.kr
GO>The best way to get to Gunsan is to take the KTX from Seoul's Yongsan Station to Iksan, and then transfer to a train to Gunsan. Gunsan Station is a bit outside of town, so a cab ride is needed to get to the historical sites downtown.
https://magazine.seoulselection.com/wp-content/uploads/2013/11/ktb4.jpg
631
950
cyn
https://magazine.seoulselection.com/wp-content/uploads/2018/01/Seoul-logo.png
cyn
2013-11-07 08:19:02
2013-11-07 08:23:17
Gunsan