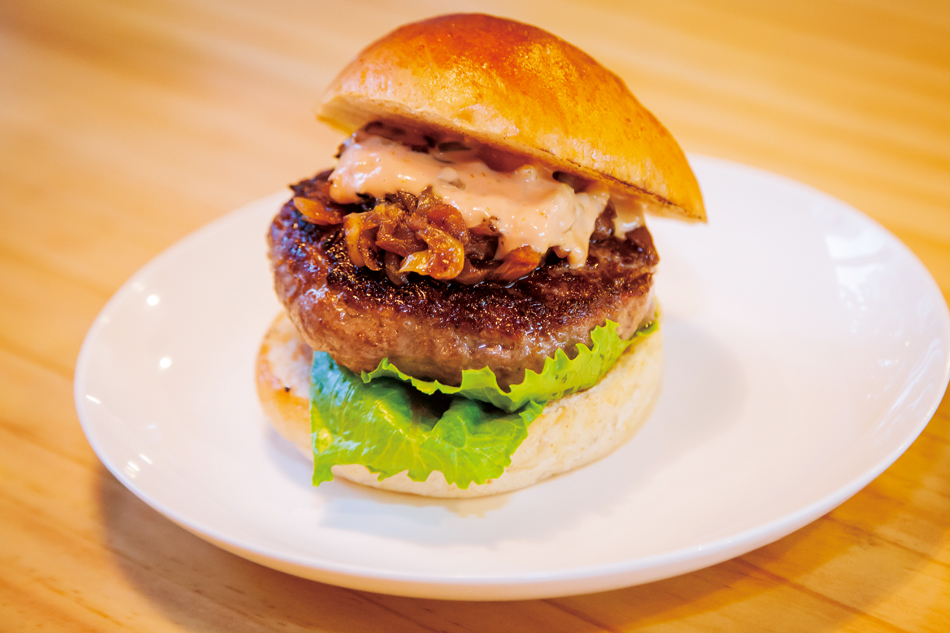 [box_dark]Eat Something New in 2014[/box_dark]
Written by Daniel Gray
It's a new year so a good idea is to go out and try something new. Luckily in food, new restaurants are always springing up all over Seoul. Eateries in the city are like rabbits that constantly multiply then hop away. Here are my pics for the best of the new in 2014.
[box_info]Fabbro  대장장이 파브로   →Samcheongdong area  [/box_info]
The chef from the famous Daejangjangi (Blacksmith) Hwadeok Pizza in Seoul's Bukchon village has opened an upscale Italian restaurant in the same neighborhood. The new bistro is set in a hanok decorated with antique furniture and serving fare that delightfully merges Korean and Italian cuisine. The open beams and high ceilings lit up by the simple iron candlers make the venue look like a cathedral for foodies. Everything feels crafted like the black-iron and ceramic pizza pans. The oven is centrally placed like an altar and obviously is the heart of the restaurant. Pizzas come out with perfectly baked crusts freckled with a bit of char, evidence of the duel the food had with fire in the oven. The pizza toppings are all made from a tart sauce and top quality ingredients. The amazing Pulcinella Bianca has black olives, ham, homemade ricotta cheese, ream and mushrooms. The Ripieno is a calzone-style pizza stuffed with veggies, meat and cheese. Also try great pastas such as the seafood pasta, which is like a bouillabaisse, and unusual versions like the ridged Reginette and slick Pappardelle. The ricotta and pita salad come with a crescent moon pita and pure ricotta cheese. This is definitely one of the best Italian restaurants in Seoul.
Daejangjangi Fabbro   대장장이 파브로
T. 02-765-4267
[box_info]Left Coast Artisan Burgers  레프트 코스트 아티잔 버거   →Itaewon area[/box_info]
There is no shortage of "gourmet" burger joints in Korea, yet few live up to the bill. Left Coast was inspired by the U.S. state of California to make Asian-inspired soul food. This place has surprisingly gourmet accompaniments to burgers such as homemade tater tots, galbi fries (Korean short-rib fries) and macaroni and cheese (mmm…mac'n cheese). On the burger front, it has three types all made from freshly ground beef and handmade sauces and served on homemade buns. Get a taste of the American West with the tangy and robust John Wayne Burger, which is topped with melted sharp cheddar and crunchy onion rings. My favorite is the Juicy Lucy, a burger stuffed with American cheese and cooked until the cheese is oozy. For something a little different, the Little Piggy Bao Bun has an uber-savory pork belly topped with a sweet tart sauce and a vinegary Asian slaw. The space is clean and slick and the open kitchen elevates the experience from a simple dine-and-dash spot to a place to spend with friends.
Left Coast Burgers  레프트 코스트 아티잔 버거
FYI> T. 02-6223-5338
Price: KRW 6,000–15,000
https://magazine.seoulselection.com/wp-content/uploads/2013/12/juicy-lucy.jpg
633
950
cyn
https://magazine.seoulselection.com/wp-content/uploads/2018/01/Seoul-logo.png
cyn
2013-12-31 11:04:30
2013-12-31 11:04:30
Eat Something New in 2014