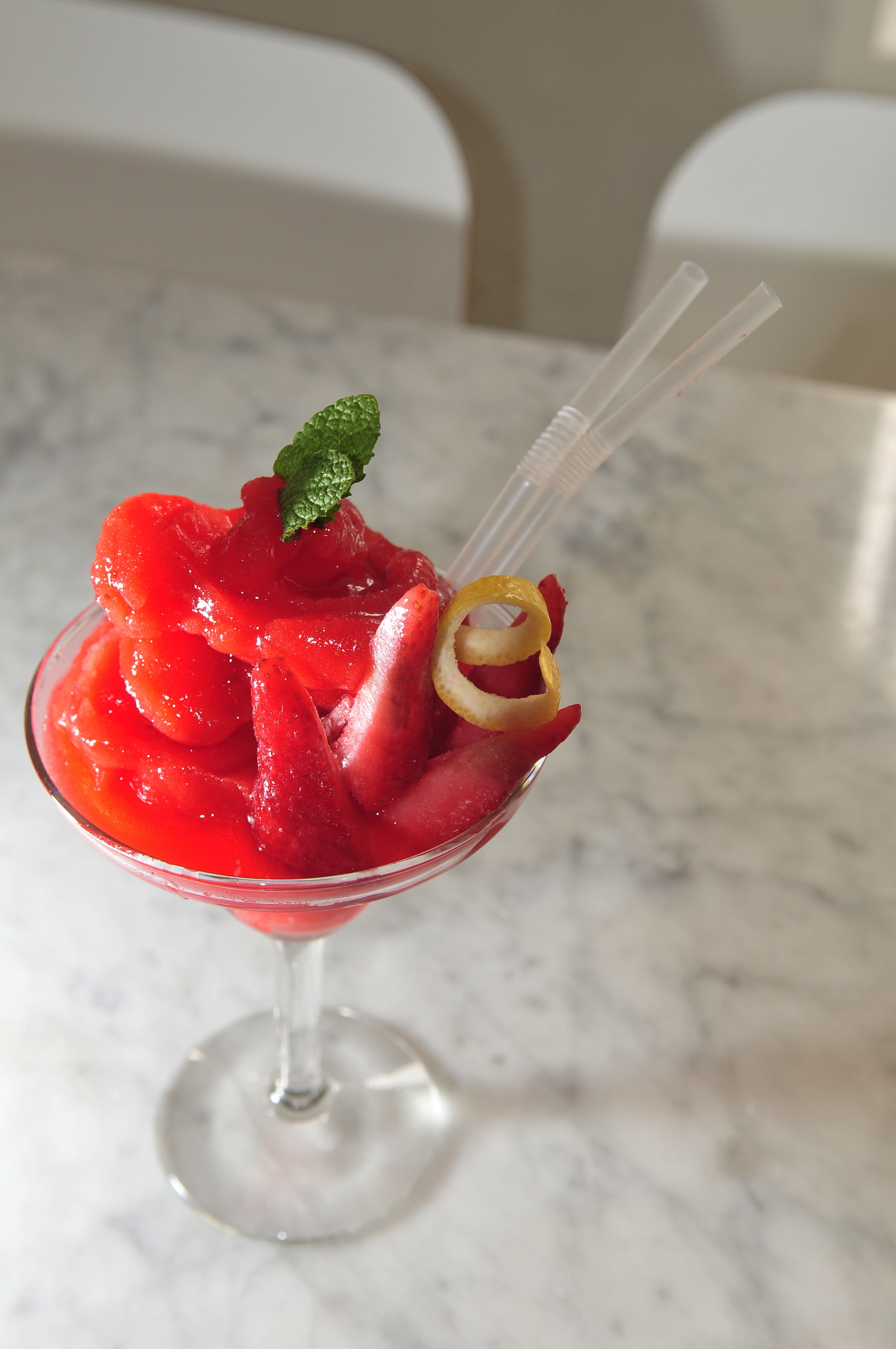 [box_dark]
LABORS OF LOVE
Magpie Brewing and Limix Lab are all about dedication to the craft
Written by Daisy Larios
Photographed by Ryu Seunghoo
[/box_dark]
Seoul's bar scene is almost a microcosm of Korea's breakneck ppalli-ppalli culture: cutthroat, ephemeral, overwhelming. Two fledgling businesses, though, have risen through the ranks for their dedication to handcrafted excellence.
[box_light]Magpie Brewing | 맥파이 브루잉[/box_light]
Tucked away behind the main road in rapidly gentrifying Gyeongnidan, Magpie Brewing has been crafting recipes and pouring brew at their beer store since April 2012. The cat out was soon let out of the proverbial bag, though, and Itaewon locals and far-flung fans of craft beer alike have been flooding into the new two-month-old Basement for a swig of quality brew. The co-owners—you might recognize two of them as the hosts of Arirang's television program Semipermanent—were homebrewers in their pre-Korea days and have continued to ply their craft here.
The exposed piping and grey cinder blocks give the Basement an industrial feel, and the dark corners and low-hanging lights that inhabit the cave-like space threaten to resurrect the art of solo drinking. The menu in the Basement is just as minimalist as their decor: a pale ale, porter, and copper ale on tap, and slices of pizza and spicy almonds for the anju-inclined. Their no-frills approach is quite simply a reflection of Magpie's singular focus: the beer. Magpie's various brews—look for a summer seasonal sometime soon—are also on tap at select restaurants and bars around Seoul.
FYI>
Brewshop hours: Tue–Sun 2:30pm–10pm; Closed Mondays
Basement hours:  Tue–Sun 5pm–1am; Closed Mondays
http://magpiebrewing.com
(691 Itaewon-dong, Yongsan-gu, Seoul | 서울시 용산구 이태원동 691)
GO>
Noksapyeong Station 녹사평역 (Line 6), Exit 2
[box_light]Limix Lab | 리믹스랩[/box_light]
As the name would suggest, Limix Lab—short for Liquor Mix Laboratory— is more than just a mere bar. Inspired by the microbrewing and microdistilling scene abroad and driven by a passion for libations, the two co-owners—graduates from Korea's most competitive and prestigious university who gotsnapped up by Korea's big chaebol conglomerates—abandoned the Korean Dream to try and create a culture where liquor is savored and given its due reverence rather than downed as quickly as possibly.
Playing off of the laboratory theme, Limix Lab's interior gleams like a pristine arctic and steel altar to the liquor gods, and their playful concoctions will make skeptics of more creative alcoholic miscegenation have a change of heart. Their signature Limix vodkas are a sight to behold—jars infused with the colors of yuja (citron) and other fruits and flavors artfully line the wall like a madman's collection of oddities. They've even recently started serving brunch and a variety of "A-fruit-canos" (Americanos with a shot of flavored liqueur) to those in need a lunchtime pick-me-up. Another popular item on the menu is the ice cream cocktails—an inebriating version of the oh-sopopular affogatos—and their extensive list of bottles and classic cocktails is sure to satisfy any connoisseur.
FYI>
Hours: Sun–Thurs, 11:30am–2am; Fri–Sat, 11:30am–5am
http://facebook.com/limixlab
T. 02-323-9875
(360-24 Seogyo-dong, Mapo-gu, Seoul | 서울시 마포구 서교동 360-24)
GO>
Sangsu Station 상수역 (Line 6), Exit 2
https://magazine.seoulselection.com/wp-content/uploads/2013/06/as__RYU4347.jpg
2782
1848
rjkoehler
https://magazine.seoulselection.com/wp-content/uploads/2018/01/Seoul-logo.png
rjkoehler
2013-06-20 17:24:59
2018-02-13 16:18:54
Magpie Brewing and Limix Lab