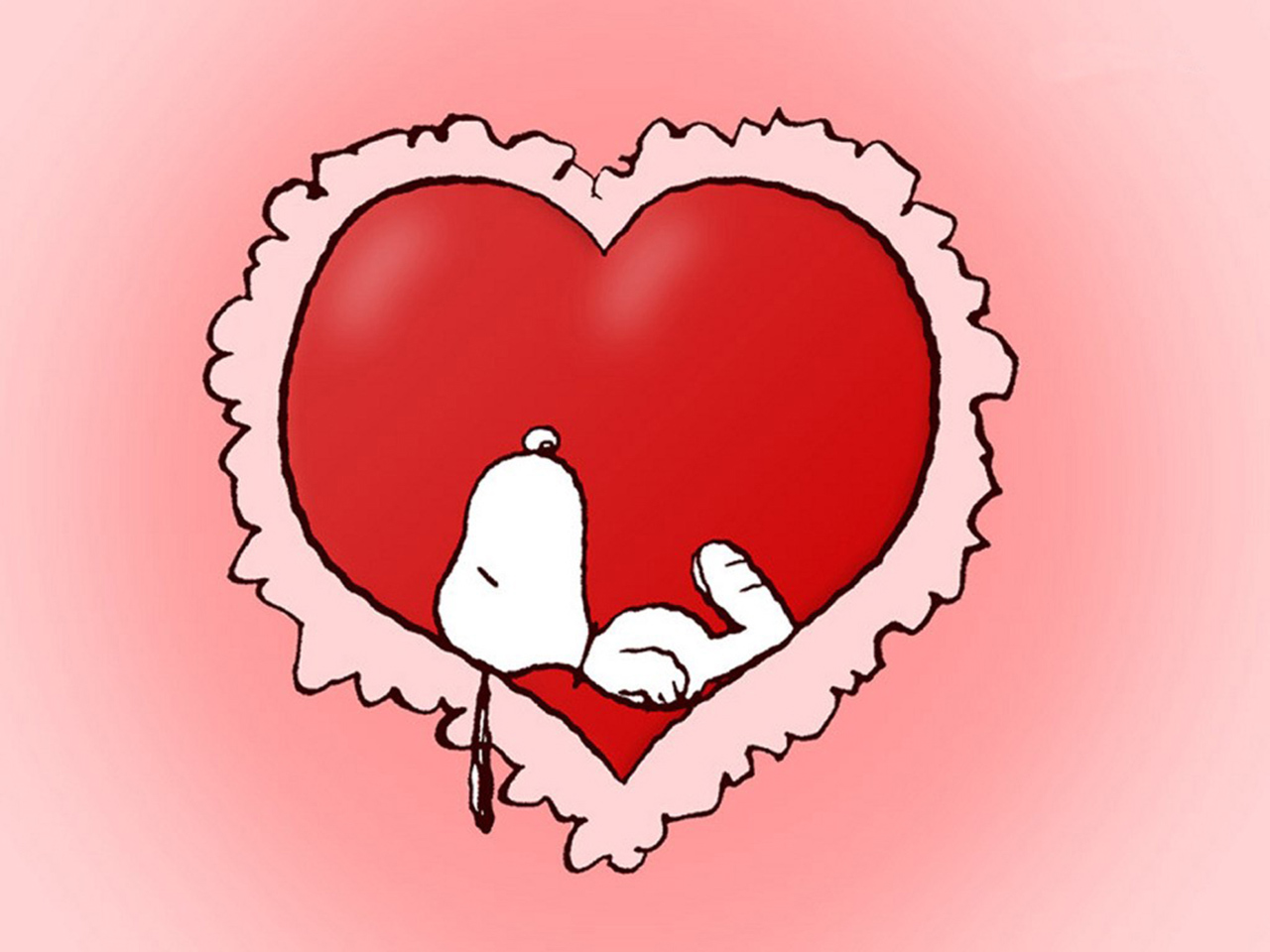 Valentine's Day
Shopping right for the one you love
Written by Violet Kim
Photographs courtesy of various manufacturers
In South Korea, Valentine's Day is all about wooing the men. Women get their turn on White Day, March 14, but February 14 is about the man. The man may say that all he really wants this winter is you, but a gift can't hurt. Here are seven suggestions for showing some material love.
1. Lotion
Despite the rising popularity of makeup for men in Seoul, there are still men who will recoil in fear at the thought of moisturizing. You can buy a boyfriend BB cream, but you can't make him wear it. Yet in keeping with local tradition (or trends), you can still gift makeup. Just go for a gateway product like Homme Black Perfect Fluid, a skin lotion for men from Hera.
FYI> Price: 55,000 won
GO> Look for the Hera brand at the Gangnam location of Shinsegae Dept. Store (T. 02-3479-1217), Apgujeong location of Hyundai Dept. Store (T. 02-3438-6072) or Sinchon location of Hyundai Dept. Store (T. 02-3145-2114).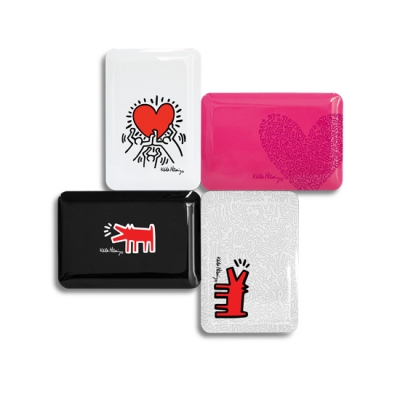 2. External Hard Drive
There's no need to argue for the desirability of 1TB in storage space. But as far as external hard drives go, the White Heart Keith Haring external hard drive from Sarotech is particularly good as a Valentine's Day gift, thanks to the funky but never twee heart art by Haring.
FYI> Price: 155,000 won
GO>
Design emporium 10×10: locations in Dongdaemun Doota and Myeong-dong Lotte Young Plaza
Check www.10×10.co.kr for more location details.
3. A bag
But not just any bag, and certainly no "murse." This no-fuss canvas-and-cowhide creation from Brownbreath comes in beige and grey, and it's called the Folio Roll Bag for a reason. It can be folded into an envelope-shaped briefcase, or rolled into a cylindrical shape to carry large cylindrical objects (like rolled-up posters).
FYI> Price: 38,000 won
T. 02-323-2190, www.brownbreath.com
GO> Brownbreath has three offline locations. The official location is in Hongdae, with two other stores in Sinsa-dong and Myeong-dong Lotte Young Plaza.
4. A pullover
There's nothing more simultaneously loathed and loved than the custom of "couple T-shirts," where two people in a relationship don the same T-shirt to let the world see that yes, they are indeed together. But getting your significant other a pullover like this Beyond Closet pullover from designer Ko Tae Yong, and then getting one for yourself because it's so darn cute? That's not loathsome. That's just coincidence.
FYI> Price: 83,000 won
GO> Multi-brand shop A Land, which has its biggest location in Myeong-dong (T. 070-7820-7534) and in Hongdae (T. 070-7820-7476).
Check www.a-land.co.kr for more location details.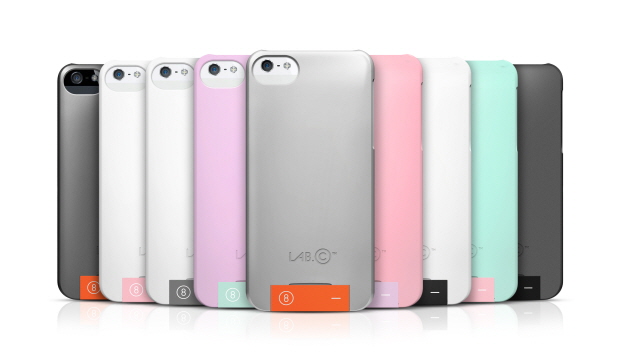 5. IPhone Accessory
Smartphone cases are everywhere, from inexpensive 10,000 won cases off of street vendors to 27,9000 won L'Donovan cases from the Hyundai Department Store. But despite the variety of options, sometimes there's one right answer. Lab.C's USB cases for the iPhone 5 unite beauty and utility in one sleek, affordable product. Beauty: it comes in subtle shades of pink, blue, and silver and doesn't add unnecessary bulk. Utility: There's a handy slot for your transit card and an 8GB USB that fits into the back. The case is also made of makrolon, a high-tech, wear-resistant plastic that's used inside of BMWs. And while this particular model is only an option for iPhone users, Lab.C also makes other makrolon cases for Samsung Galaxy phones.
FYI> Price: 40,420 won
GO> For phone and laptop accessories, check your local Concierge branch.
Check www.concierge.co.kr for more location details.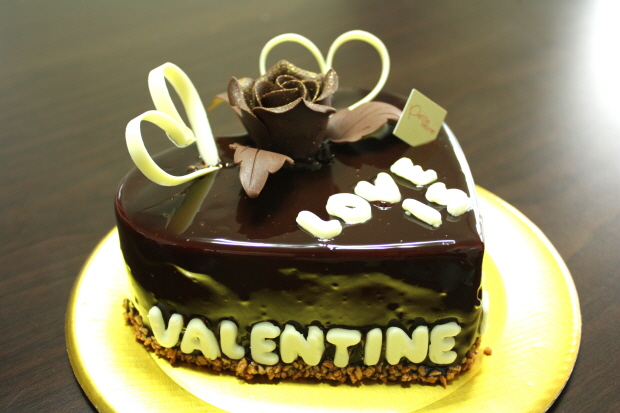 6. Cake
If you have to get a cake, it might as well be one you baked. Or rather, made. Dan Hana specializes in customizable cakes. Just show up, pick a base (vanilla, chocolate, or mousse) and then go crazy with the toppings (everything from miniature macaroons and fruit to chocolate and sugar ornaments). Average decorating time: 30 to 60 minutes.
FYI> Price: Bases start at 13,000 won and toppings can be anywhere from 100 to 1500 won a piece. www.cakedan.com
GO> There are numerous Dan Hana locations around Seoul: check Sookmyung Womens University branch (T. 02-712-9050) and Hongdae branch (T. 02-325-2022).
7. A tumbler
This Teascafe tumbler has a stainless steel interior and a plastic exterior. As a tumbler, it's perfectly serviceable—and also necessary for the typical caffeine-addicted Seoulite. It's also pretty ugly. The good news is that it's customizable. Here's your chance to show off your artsy side and slip your own handiwork behind the plastic. Or just go full schmaltzy and decorate that thing with photographs of the two of you. You can always remove them later.
FYI> Price: 19,000 won
GO> Design shop 1300K in Hongdae (T. 02-323-9878, 02-338-1353).
Check www.1300k.com for more location details.
https://magazine.seoulselection.com/wp-content/uploads/2013/02/Snoopy_Love_Valentine_freecomputerdesktopwallpaper_1280.jpg
960
1280
rjkoehler
https://magazine.seoulselection.com/wp-content/uploads/2018/01/Seoul-logo.png
rjkoehler
2013-02-08 17:16:51
2013-02-09 13:25:54
Valentine's Day Gift Ideas