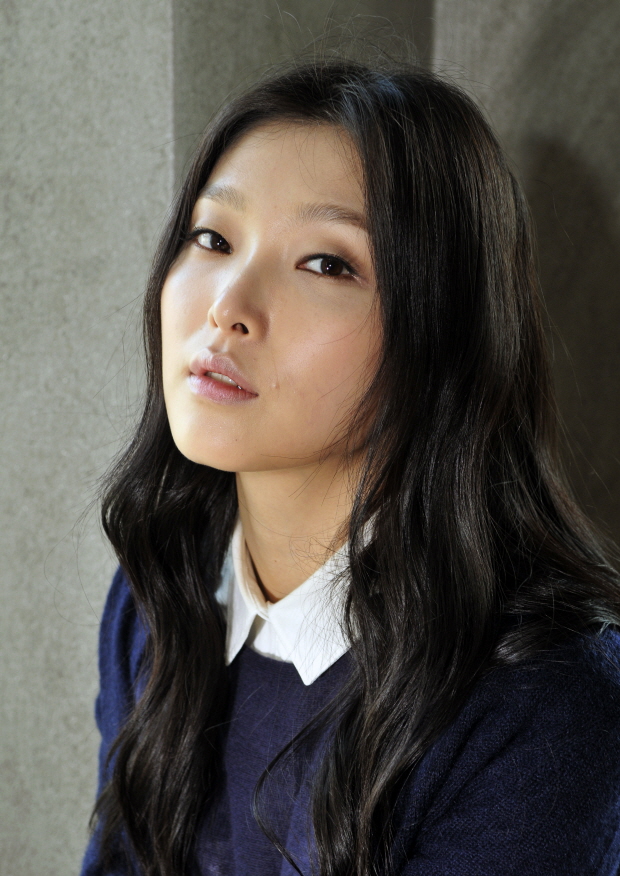 SUNG HEE KIM | 김성희
Breaking barriers, one runway at a time
Written by Michael Hurt
Photographed by Ryu Seunghoo
Being a down-to-earth, great conversationalist is the the last thing one might expect of the top Korean fashion model walking down international runways for world-class brands such as Marc Jacobs and Miu Miu. Korean model Sung Hee Kim has become quite prominent in Korea since becoming the first Asian ad campaign model for Miu Miu, and she recently walked shows and did ads for Marc Jacobs in New York City.
One might assume this to be the kind of thing that would go to the head of any young 20-something making their way in the New York City and American fashion world, even if patriotic boosterism hadn't thrust her to the very forefront of national attention back home in the Land of the Morning Calm.
The one thing to know about models in the Korean fashion world is the fact that the field is heavily populated by students and other civilians who sign with large agencies that manage and farm out their talent. There are few real freelancers signing their own contracts to model as individual free agents. One peculiarity of the Korean modeling world is the large numbers of young female models who are actually fashion model majors and graduates of universities that act as feeders for many of the large agencies. It almost makes perfect sense, given Korea's emphasis on formal education and certification for nearly all pursuits and occupations. Going the unstructured route, the archetypal American story of being discovered on the street and then shooting one's way to the top as a force unto oneself is so rare as to be practically socially unfeasible. Korea's fashion industry still exists within a Confucian culture that places great importance on background in terms of concrete, traceable connections and formal preparation for performing the tasks within the realm of one's appointed role and station.
"I never really intended to be a model," Kim admits. She found herself, somewhat accidentally and partially with the cajoling of friends, thrust into the spotlight of the fashion reality show I Am a Model. Much to her surprise, Kim found herself entering the fashion world and signing with ESteem Models. In the end, Kim's experience is emblematic of the modeling industry here in Korea, as she entered renowned modeling agency ESteem Models and cut her teeth doing extensive modeling work, especially in Seoul Fashion Week, where she modeled for prominent Korean designers such as KANG KIOK and Cho Sung Kyong.
Kim is full of good humor and hearty belly laughs as she describes her experience in New York as a Korean adjusting to life in the proverbial Big Apple and muses about being asked for her autograph back in Korea by a fashion devotee while in a fast food restaurant. Even more funny to this writer is the amount of time a tall, lithe runway model spends in fast food establishments. Of particular note is the amount of time she spends talking glowingly of Mr. Pizza.
Appropriately, our interview took place in fashionable coffee shop 4M, in the heart of Seoul's artistic and retro-trendy neighborhood of Samcheong- dong, which Kim noted is one of her favorite neighborhoods to do shopping for unique and trendy items. Also prominent was her preference for frequenting the center of what some people have described as the epicenter of "Gangnam Style," including the fashionable neighborhoods of Garosu- gil and other areas below the Hangang River. "But I'm more of a north-of-the-river kind of girl," Kim says, highlighting clothing markets in Bukchon and Dongdaemun and speaking highly of the Doota and Migliore department stores as places to truly do Korean fashion shopping.
Even in her own style, Kim keeps it simple and down-to-earth, as many fashion models seem to do. Her life philosophy is equally simple and direct. When asked about her advice for other Koreans wanting to go out into the world and compete in international territory or markets, her advice was simply, "Don't think too much, and don't allow yourself too much fear, it'll happen!" In her case, she went to New York with the blessing and backing of her modeling agency and just "jumped right in." Her message seems to be one of not overplanning or overthinking things, but just giving them the good, old-fashioned collegiate try. Of course the question of raw talent is an important one, and it seems that those who are most in possession of it are the first to downplay it and attribute everything to good luck or chance. In that she is so possessed of that special "it" factor that the true levels of her raw skill and talent may not be readily apparent to even her, Korean model Sung Hee Kim stands a very good chance of continuing to break through barriers of firsts and foremosts to enjoy remarkable success as one of the world's top runway and fashion models. One who just happens to be Korean.
FYI> http://www.esteemmodels.co.kr/581
https://magazine.seoulselection.com/wp-content/uploads/2013/01/RYU2123.jpg
876
620
rjkoehler
https://magazine.seoulselection.com/wp-content/uploads/2018/01/Seoul-logo.png
rjkoehler
2013-01-28 16:51:20
2013-02-09 13:38:34
Model SUNG HEE KIM