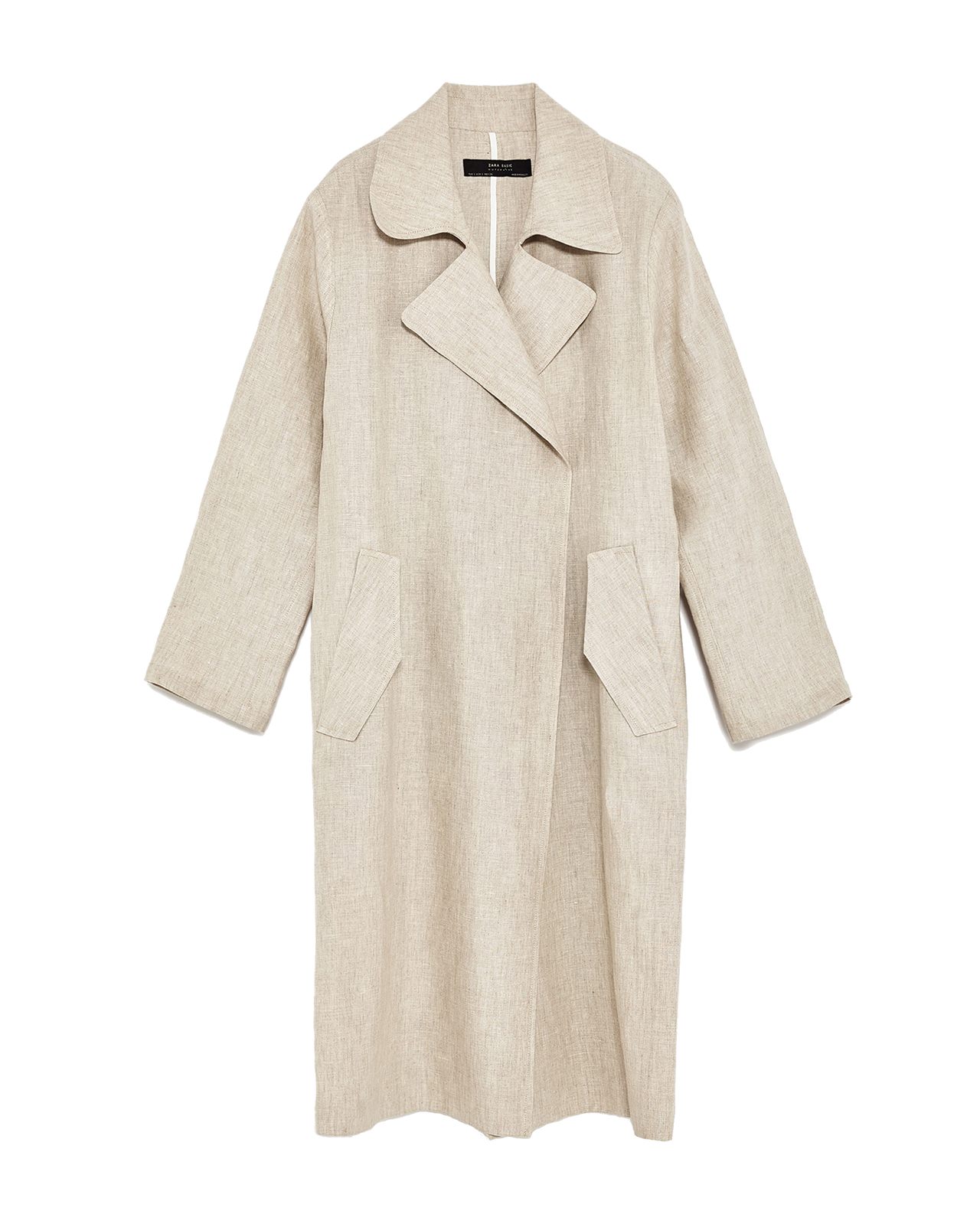 You've spring-cleaned your wardrobe, now what? We take a look at some staple pieces to add to a minimalist closet that are both wearable and sustainable
Written by Zakiyya Latif
The spring-cleaning season is over! So, you've scaled down your wardrobe to the pieces you enjoy, wear regularly and that fit your style. You've gotten rid of the "donate" and "throw away" piles that have been taking up space in the middle of your floor. Great! Now what?
After decluttering, it's worth investing in a few staple items to fill the gaps in your closet. The conundrum of the overflowing wardrobe with nothing to wear can easily be avoided with a few simple and well-thought out purchases. Although the temptation might be to maintain variety, resist! Avoid the trap of buying throw-away pieces that won't be wearable past this season, and instead look for adaptable items that will upgrade your style, making your summer outfits "pop" both this year and the next. The key to keeping your newly-minimalized closet space well-curated is to select clothes and accessories that are simple, classic and, most importantly, versatile.
Lucky for those of us looking to simplify our shopping choices, in response to a growing global demand for fashion with more long-term wearability, a minimal "eco-chic" aesthetic is emerging in both fashion design and home décor. This trend can be seen both in Korea and abroad. Whether plain in color, with neutrals, solids and muted tones over bold colors and loud prints, or minimal in actual number of wardrobe items, minimalist fashion is becoming increasingly popular. Less, in the case of a truly sustainable wardrobe, is most definitely more.
Quality materials such as metal, leather and natural fabrics paired with earth-tones and plant textiles have created a fresh ease in fashion. Modern minimalist design incorporates both organic and architectural shapes, allowing for a wide spectrum of style choices.
Join the many individuals consciously investing in well-made, versatile pieces, as opposed to reaching for fast fashion that appeals to fleeting trends. Keep your daily looks fresh and well put-together with these 5 essential items to add to your de-cluttered summer wardrobe.
Large shoulder bag
For a classic bag that can be worn day or night, look for a simple leather shoulder bag. Canvas or woven shoulder bags offer a more relaxed style, while natural, lightweight fiber bags are perfect for the summer season. Shoulder bags are not just for the beach! Available in a variety of sizes, patterns and shapes, you will most certainly find the perfect eco-bag to match your look.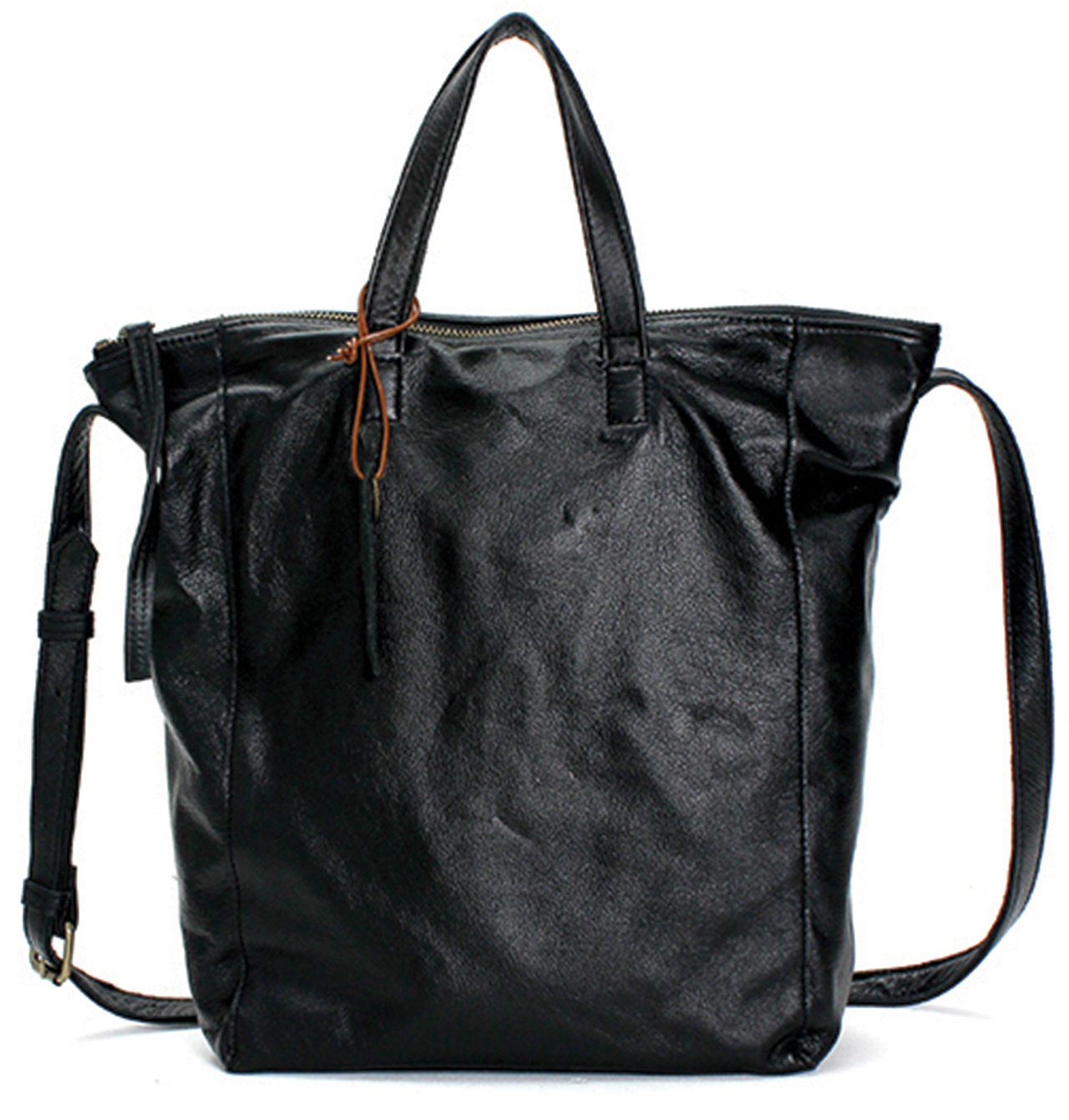 Bass Bag, KRW 138,00, 4deaworks.com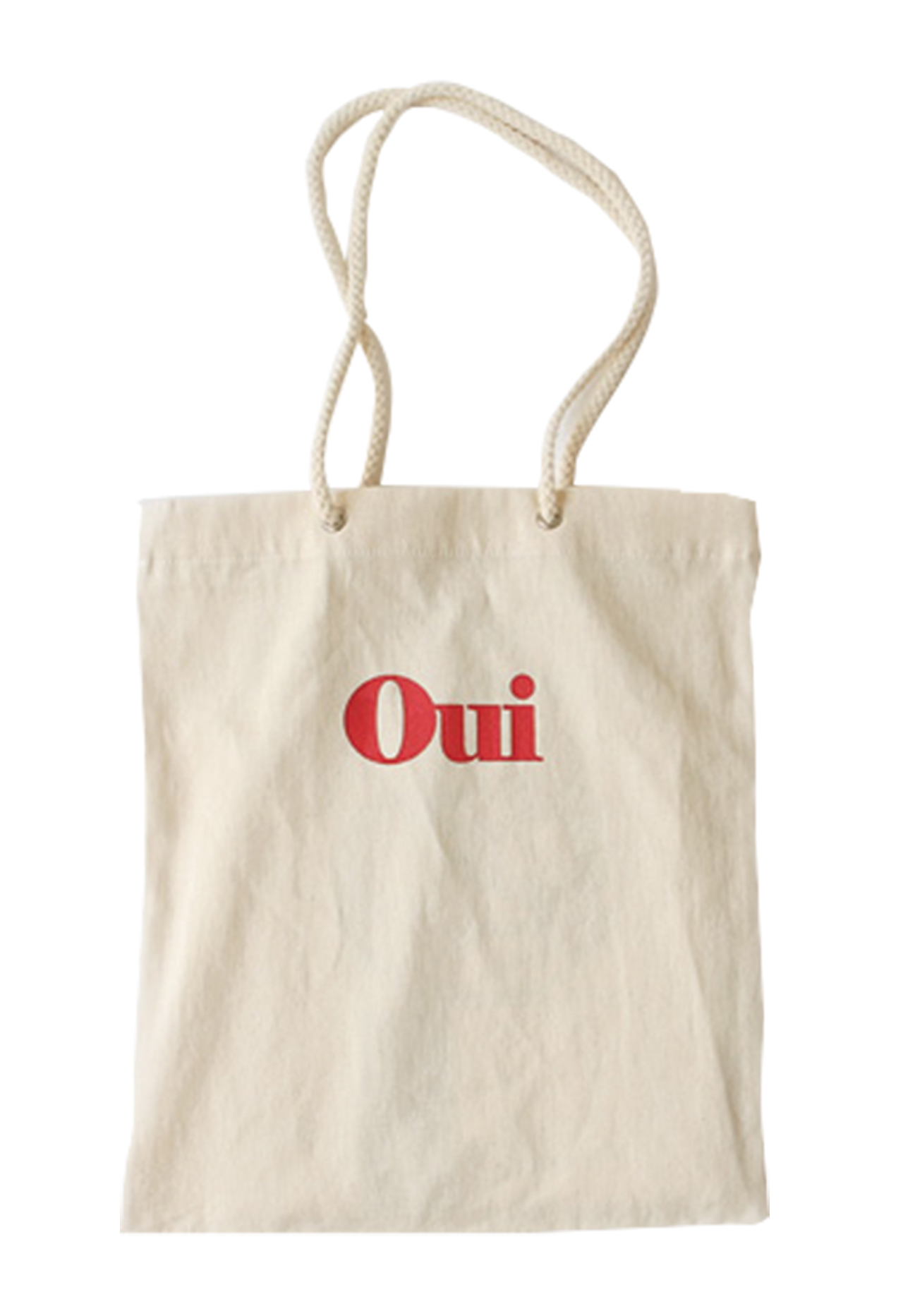 Oui Rope Bag, USD 20, cherrykoko.com
Mixed metal
Mixing gold, copper, brass and silver jewelry can really update and diversify your look. Choose jewelry that can easily be worn together daily, mixing both metals and designs for a unique flare. Pair thin bangles with thicker rope-twisted bracelets, or a thin gold chain necklace with a thick silver choker. Experiment with different pieces until you find the combination that works best for you.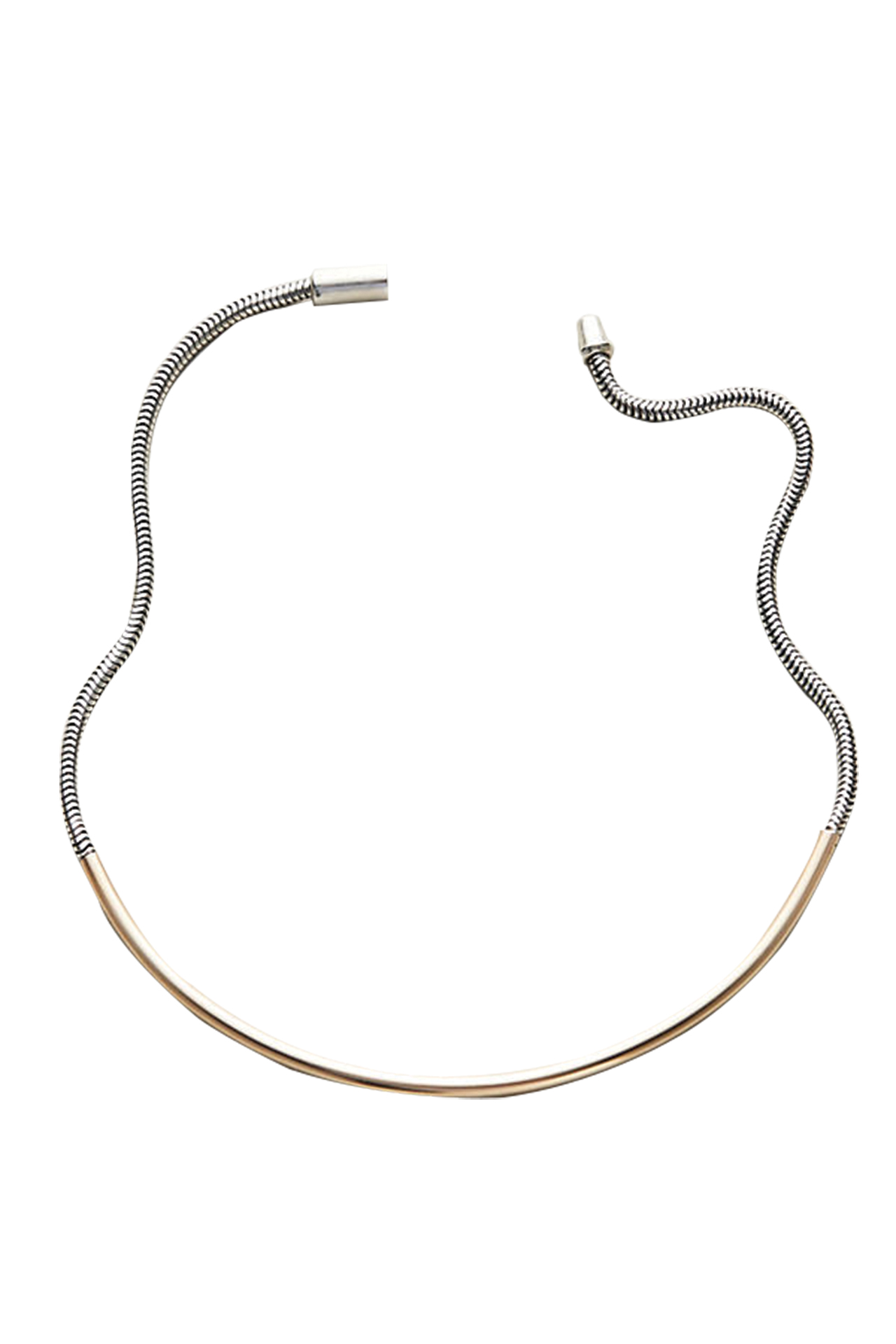 Chained Collar Necklace, USD 258,  anthropologie.com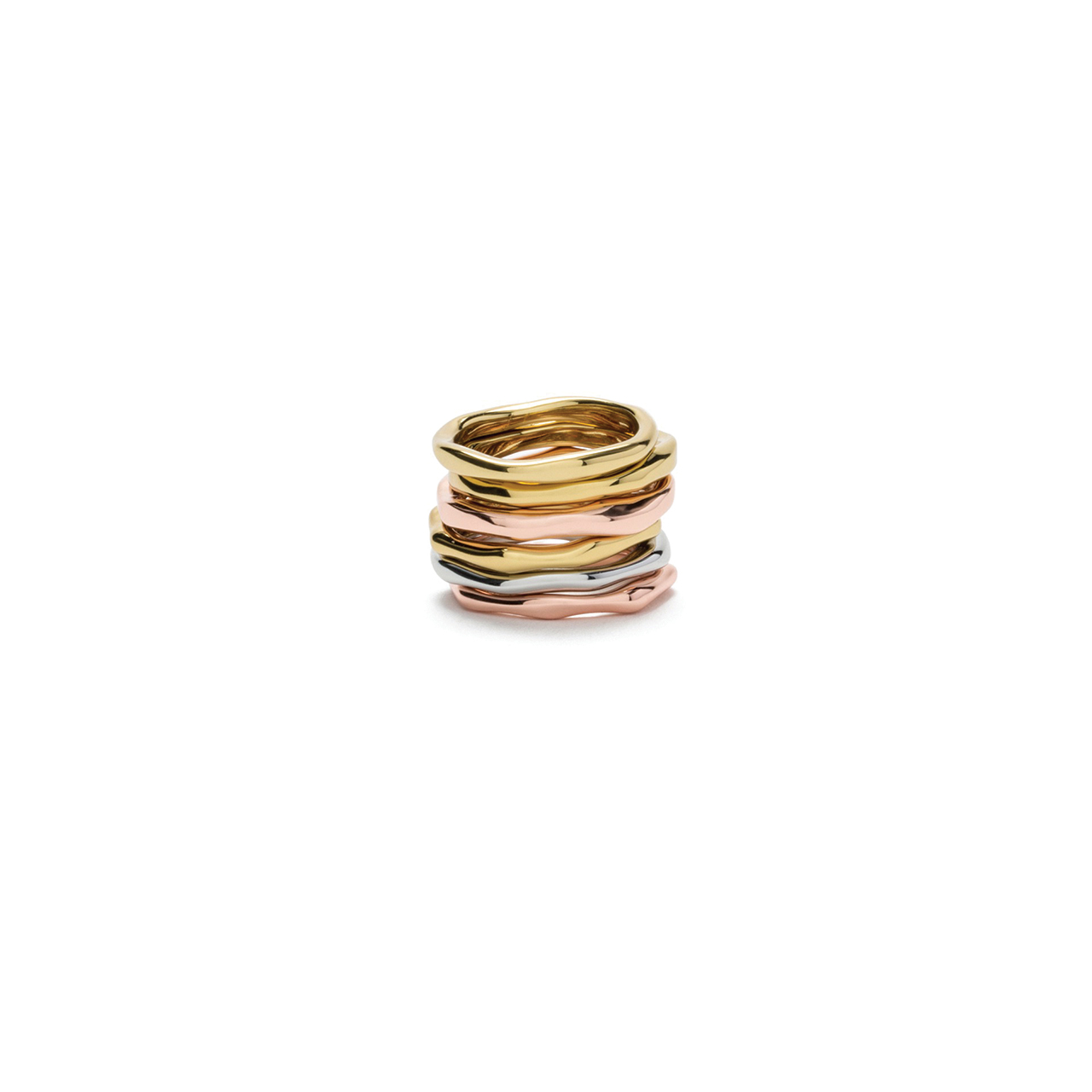 Set of Multi-Gold Rings, KRW 54,400, bimbaylola.com
Patterned scarf
Adding a patterned scarf is the perfect way to break up neutral colors in your outfit. Scarves are hugely versatile, and can be styled in an infinite number of ways. Get creative. A square scarf casually wrapped around the neck will give the same outfit a completely different look when tied around the head as a turban. Choose a scarf with colors that contrast but also complement the shades in your wardrobe.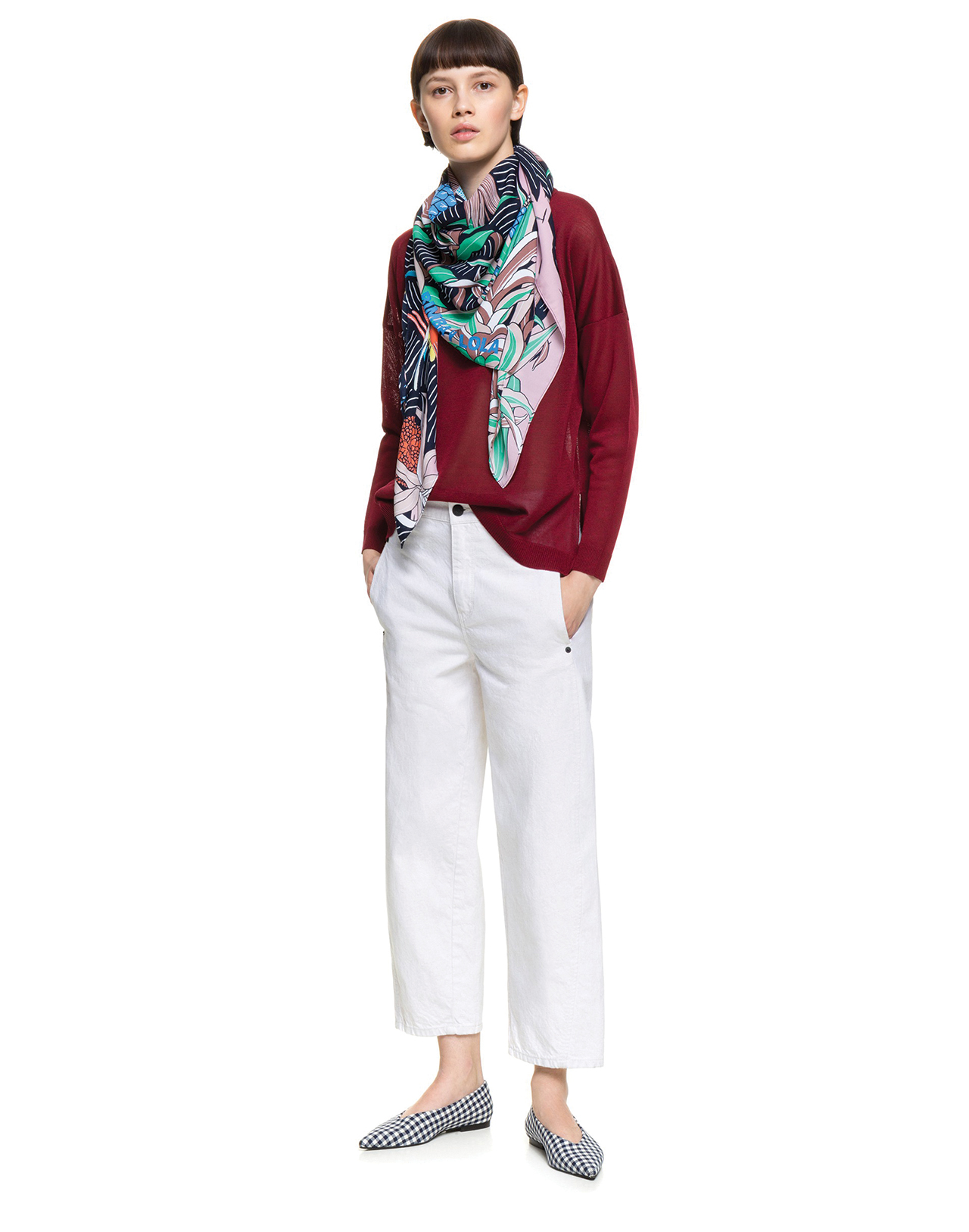 Blue Bird Print Scarf, KRW 86,400, bimbaylola.com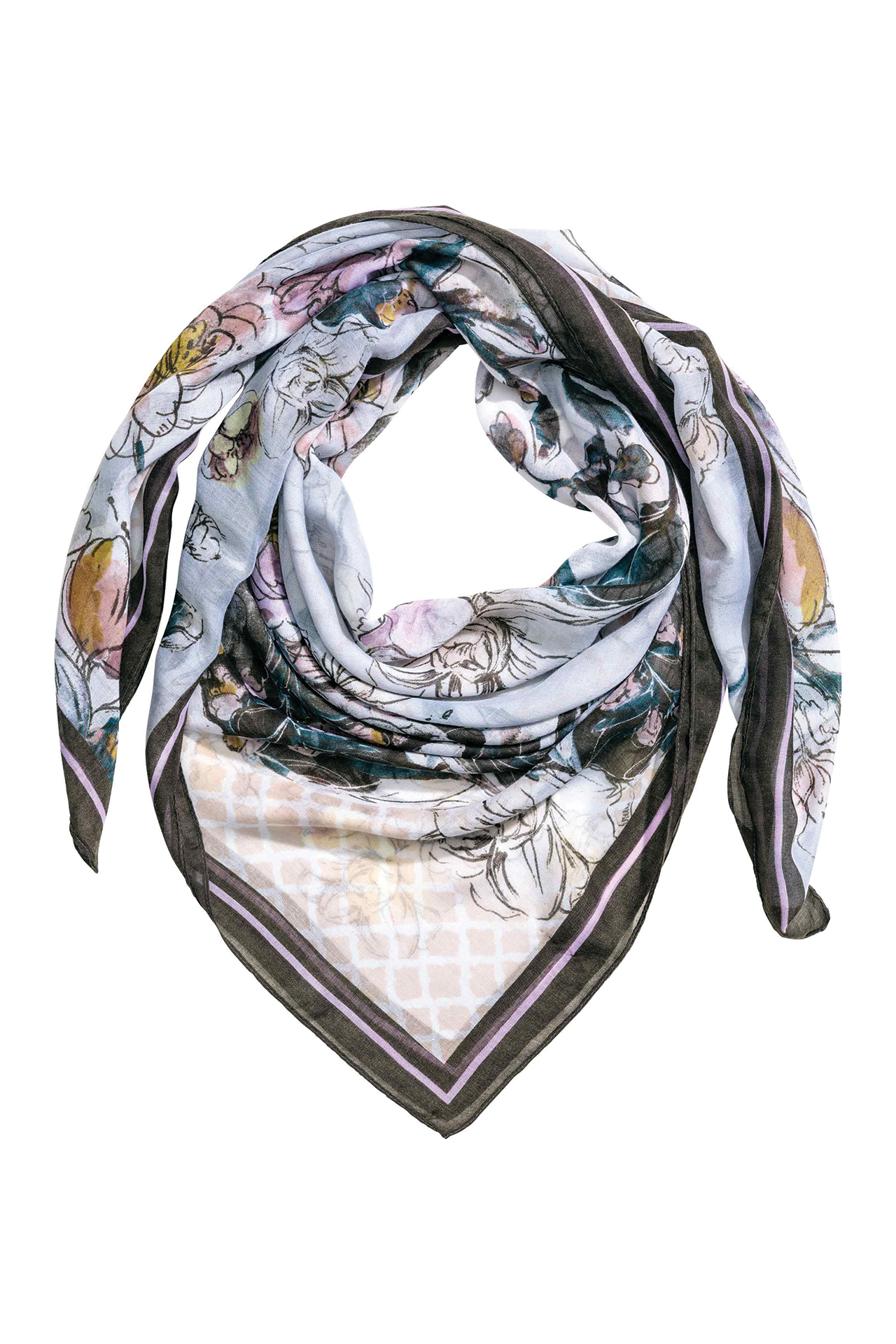 Patterned Scarf, KRW 11,000, hm.com/ko_kr
Casual leather sandals
A stylish sandal is a must-have summer essential. This season, instead of springing for heavily embellished sandals that risk going out of style quickly, invest in well-designed, minimalist leather pair. Pass on the rivets, studs, rhinestones and tassels often quick to loosen, fall off or break. Instead, a sleek and casual mule, slide or espadrille will transition between both day and night time and give you a polished look from head to toe!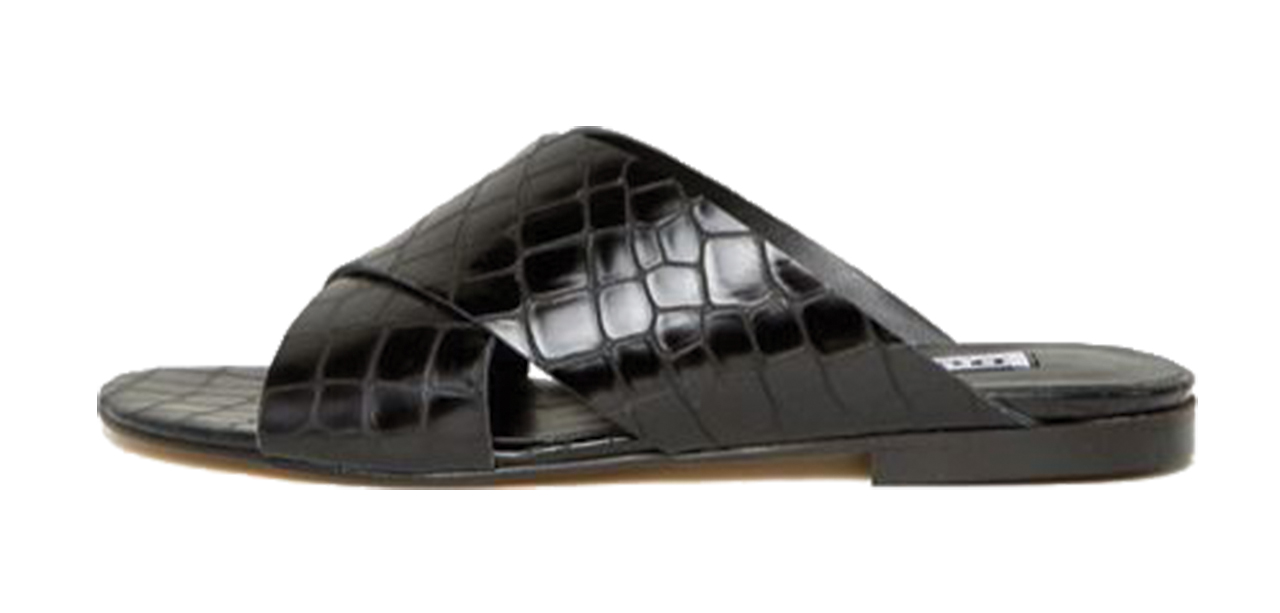 Leather Slide Flat Sandals, USD 111, us.asos.com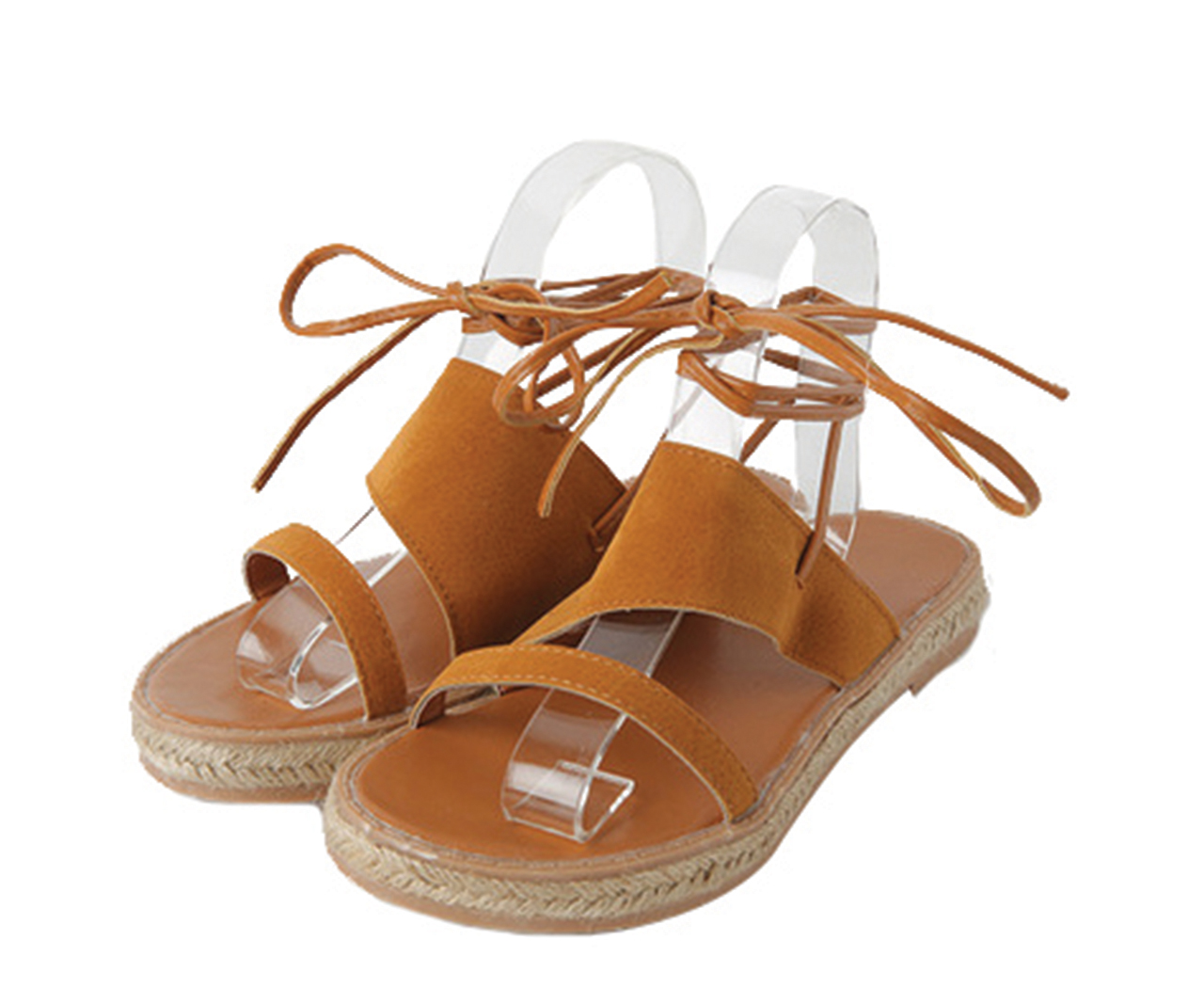 Slim Lace Up Espadrilles, KRW 31,800, stylenanda.com
Long, breezy, belted jacket
For those days that start off warm and then turn breezy, a thin trench coat, kimono or duster jacket is an essential addition to your minimalist wardrobe. When choosing one of these layering pieces, keep in mind the color palette of your current closet. Choose nude, khaki or gray, depending on the shades you usually wear.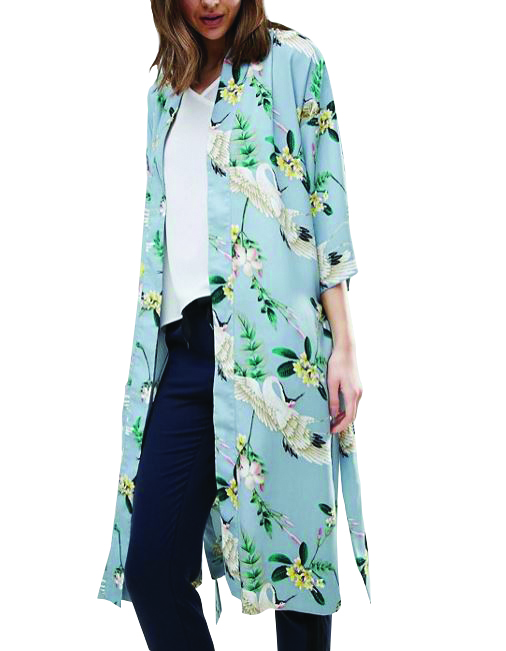 Y.A.S. Tall Crane Printed Kimono Wrap, GBP 70, asos.com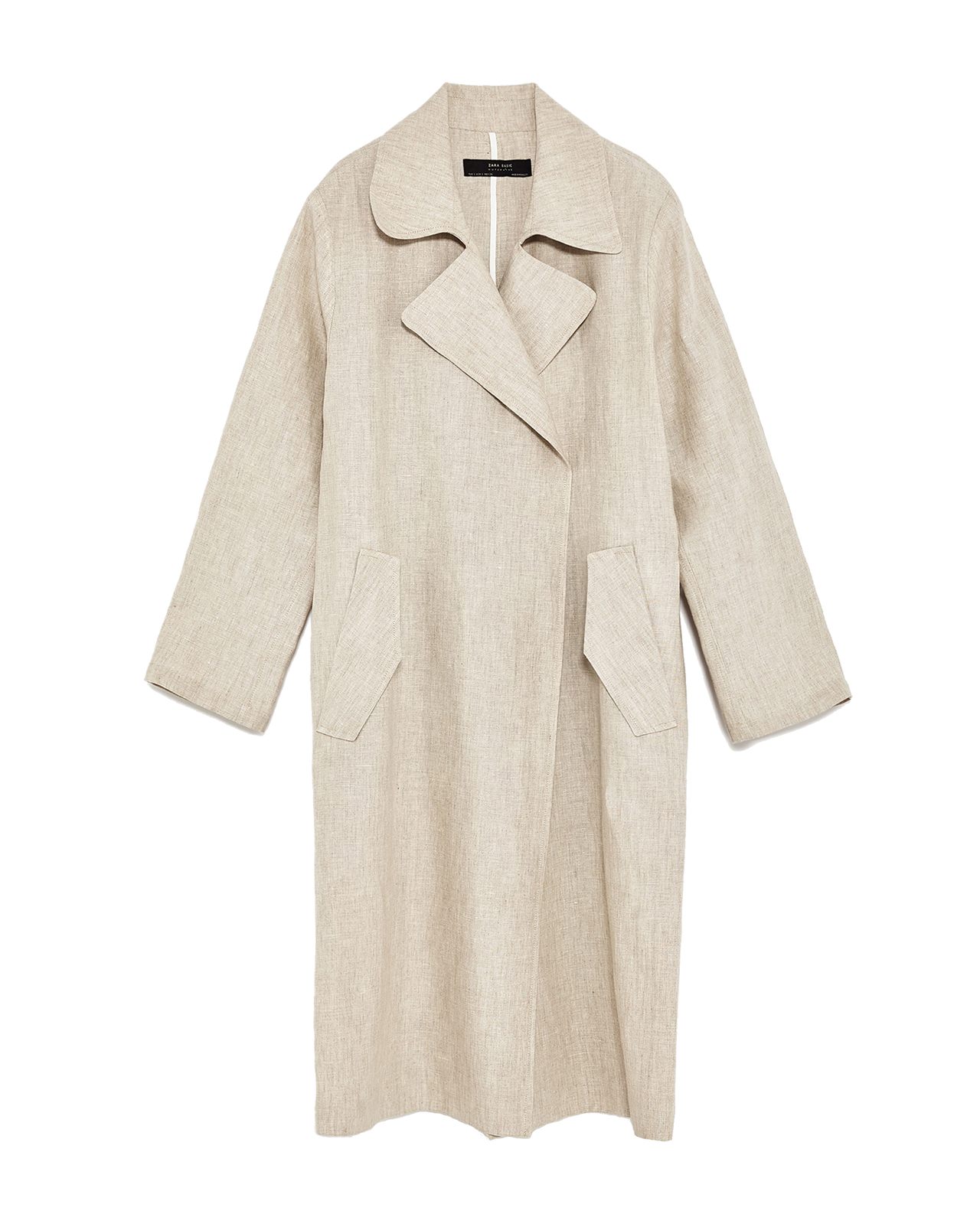 Linen Trench, KRW 119,000, zara.com
Minimalist Fashion Inspiration
For more minimalist fashion inspiration, check out these style and lifestyle bloggers on instagram:
@oraclefox: high-end, minimalist fashion
@i.hyun: earthy, sustainable styling
@yeelaine_: simple, stylish streetwear
https://magazine.seoulselection.com/wp-content/uploads/2017/07/linen-trench.jpg
1586
1280
rjkoehler
https://magazine.seoulselection.com/wp-content/uploads/2018/01/Seoul-logo.png
rjkoehler
2017-07-10 15:55:06
2017-07-10 15:55:06
Simply Fashion