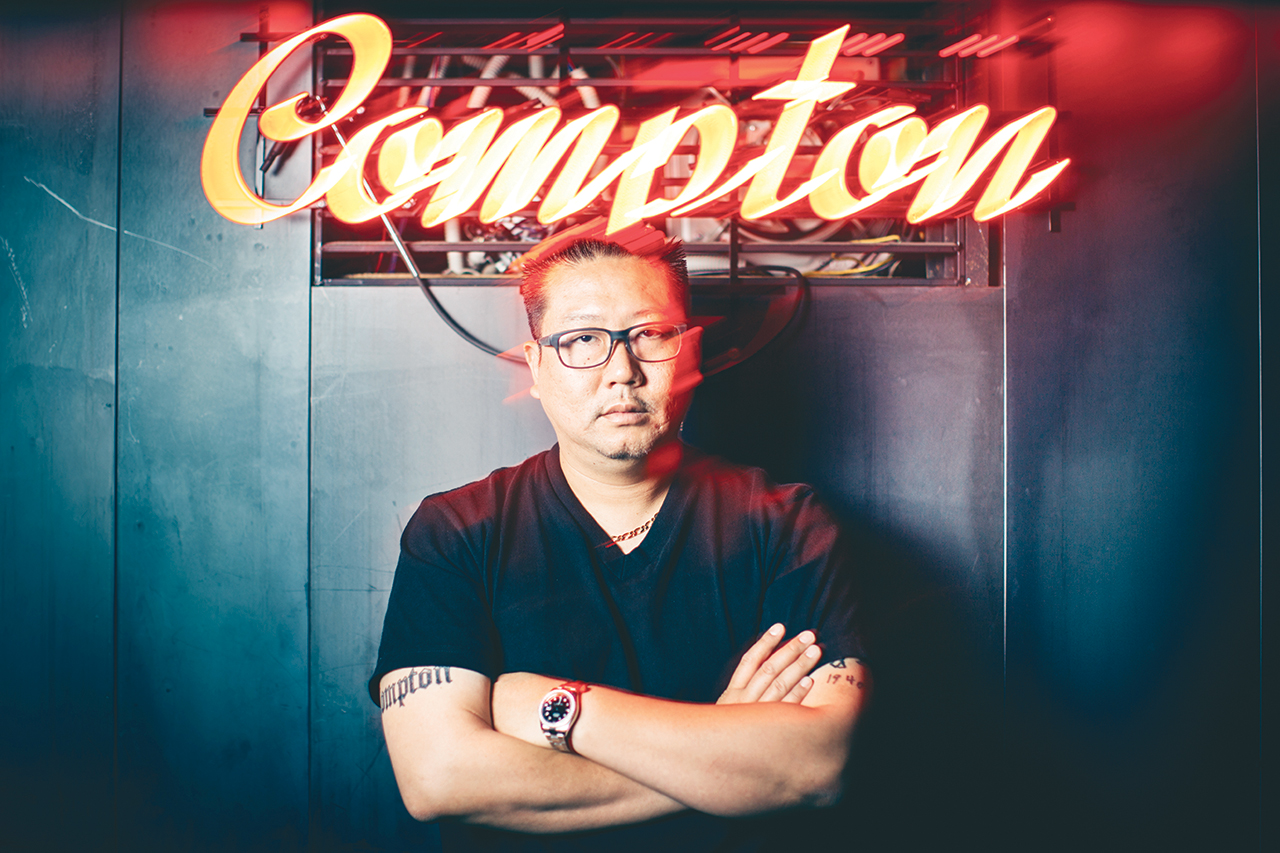 Cycadelic Records' Kirk Kim builds bridges through hip-hop
Although Kirk Kim says he chose the hip-hop life, some might say that it was the other way around. The son of a North Korean refugee, Kim moved from Seoul to California when he was just six months old. There, during the early 1980s, his parents began selling music records at a local Compton swap meet. The stall was an unprecedented hit, and by the mid 80s, Cycadelic Music Corner, then a sizeable store in the Compton Fashion Center, had become one of California's most iconic record stores and treasure trove for hip-hop enthusiasts looking to pick up the latest underground tracks.
"I grew up surrounded by hip-hop music," says Kim, reminiscing about big stars like DJ Quik and Suga Free being shop regulars. "But my parents never forced this kind of career on me. Their influence was very organic. They were always open to and supportive of whatever I wanted to do."
Kim's parents, Wan Joon and Boo Ja Kim, were known for extending their support to the local hip-hop community by giving Cycadelic Music Corner's shelf space to fledgling musicians rejected by more commercial retailers. The couple are credited with helping kickstart the careers of many now-famous artists – their store was one of the first to stock N.W.A.'s legendary record Straight Outta Compton – gaining Wan Joon the nickname "Pops" in the local rap community. It is no coincidence that Kendrick Lamar can be seen dancing on the rooftop of the Compton Fashion Center in the music video for his 2015 release, "King Kunta."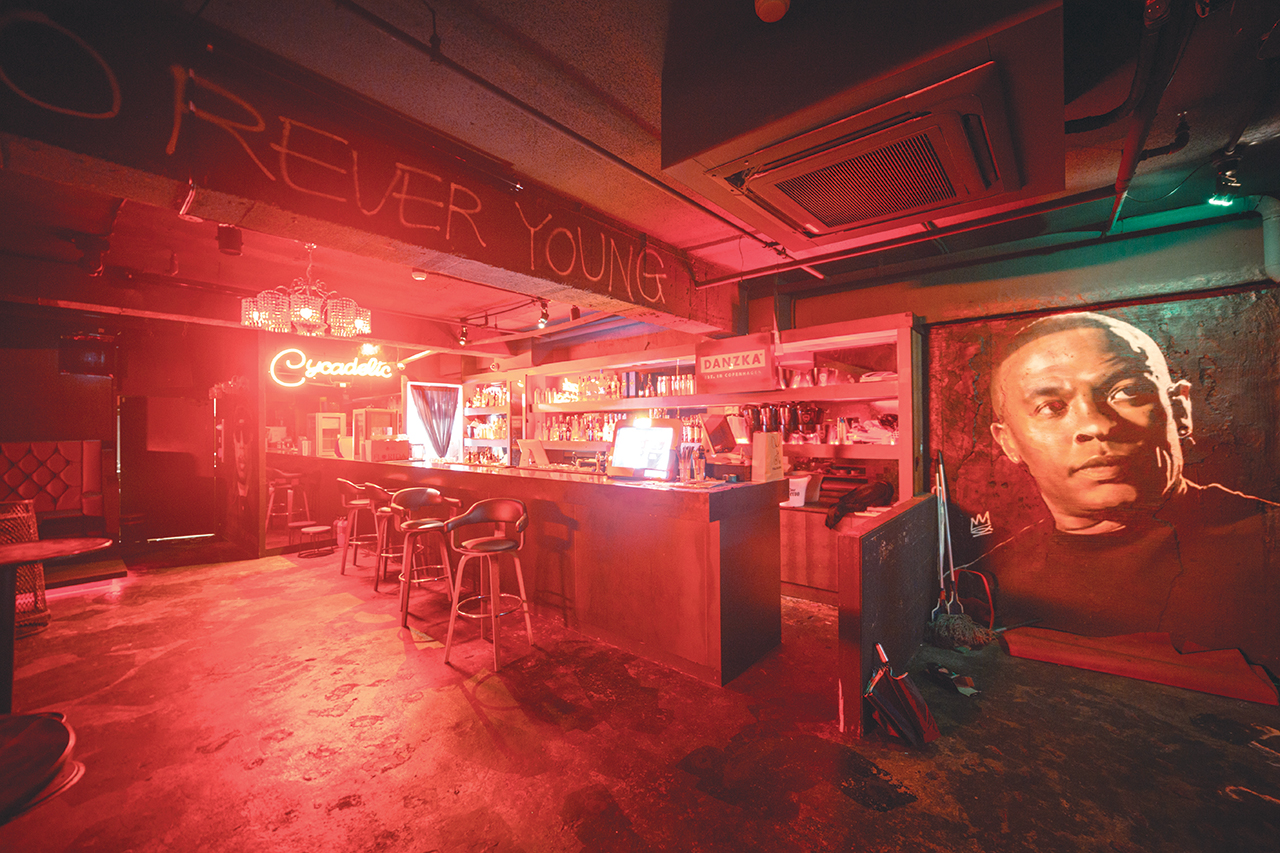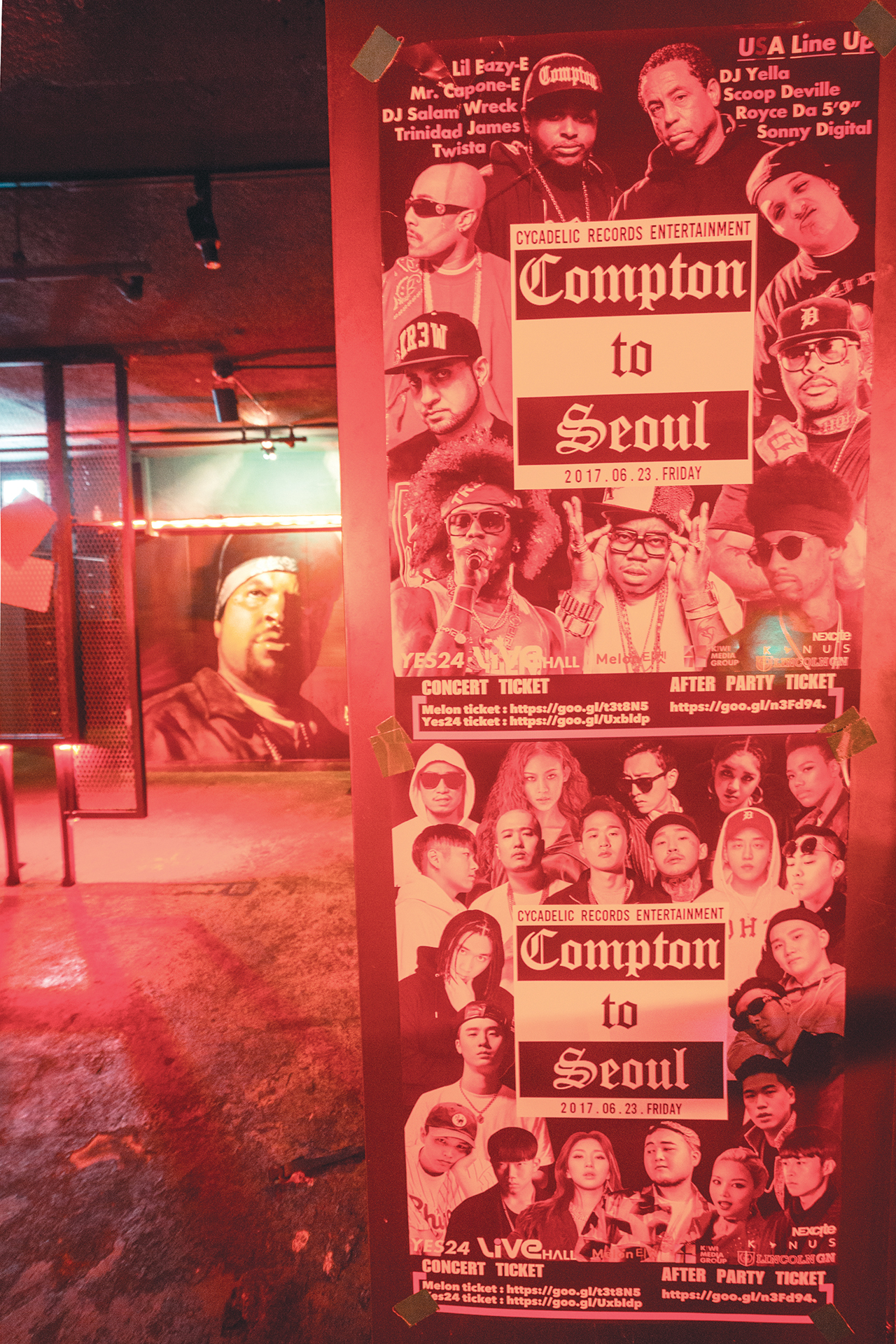 Entertainment, communication, expression
Whether by luck or design, Kirk Kim decided his calling was rooted firmly in hip-hop, too. He began his first foray into the industry booking shows for a musician friend in Japan. In 2013, Kim launched LA-based entertainment agency Cycadelic Records, channeling the values of his parents' store and offering backing and promotion to up-and-coming hip-hop artists. The label opened an office in Gangnam earlier this year. Artists currently signed include Bone Thugs & Harmony and Baby Eazy-E, along with Korea's Absint, Loco and "Show Me the Money" superstar KillaGramz.
"Korea's hip-hop scene is definitely changing, thanks in part to programs like 'Show Me the Money,'" says Kim. "It's becoming more global. A lot of these kids now will rap in English. More and more Korean-Americans are becoming involved."
"I'd love for some of these Korean artists to make a name for themselves in the U.S. I want Korean hip-hop to become a hit over there, like American hip-hop is here. That's what I'm aiming for with my label: to build a bridge between Korea and the U.S."
The Cycadelic team also recently launched Club Compton in Itaewon, a venue "with an underground feel," says Kim. "A place where everyone is welcome." The club has played host to some big names in both Korean and American hip-hop, like DJ Yella, Twista and Mr. Capone-e. The team aims to begin offering open mic nights for lesser-known local artists to showcase their skills.
For now, Kim alternates between spending two weeks in Cali and two weeks in Seoul, fostering business links between the two. He has plans to open a second record store in Hongdae. "Hip-hop derived from the streets as a form of entertainment, but also as a form of communication. The genre often cries about the injustice of a government or a people," he explains. "Korea has been through war, suffered injustice. Hip-hop for us is about expressing these things artistically. I will always be here for that."
More Info.
Follow Kirk Kim on Instagram @comptonkirk
Club Compton, B1 Yoochang Building, Itaewon-dong 124-4
Written by Rhiannon Shepherd
Photographed by SEOUL Staff
https://magazine.seoulselection.com/wp-content/uploads/2017/07/IMG_1382.jpg
853
1280
rjkoehler
https://magazine.seoulselection.com/wp-content/uploads/2018/01/Seoul-logo.png
rjkoehler
2017-07-10 15:56:27
2018-02-13 15:59:36
From Compton to Seoul