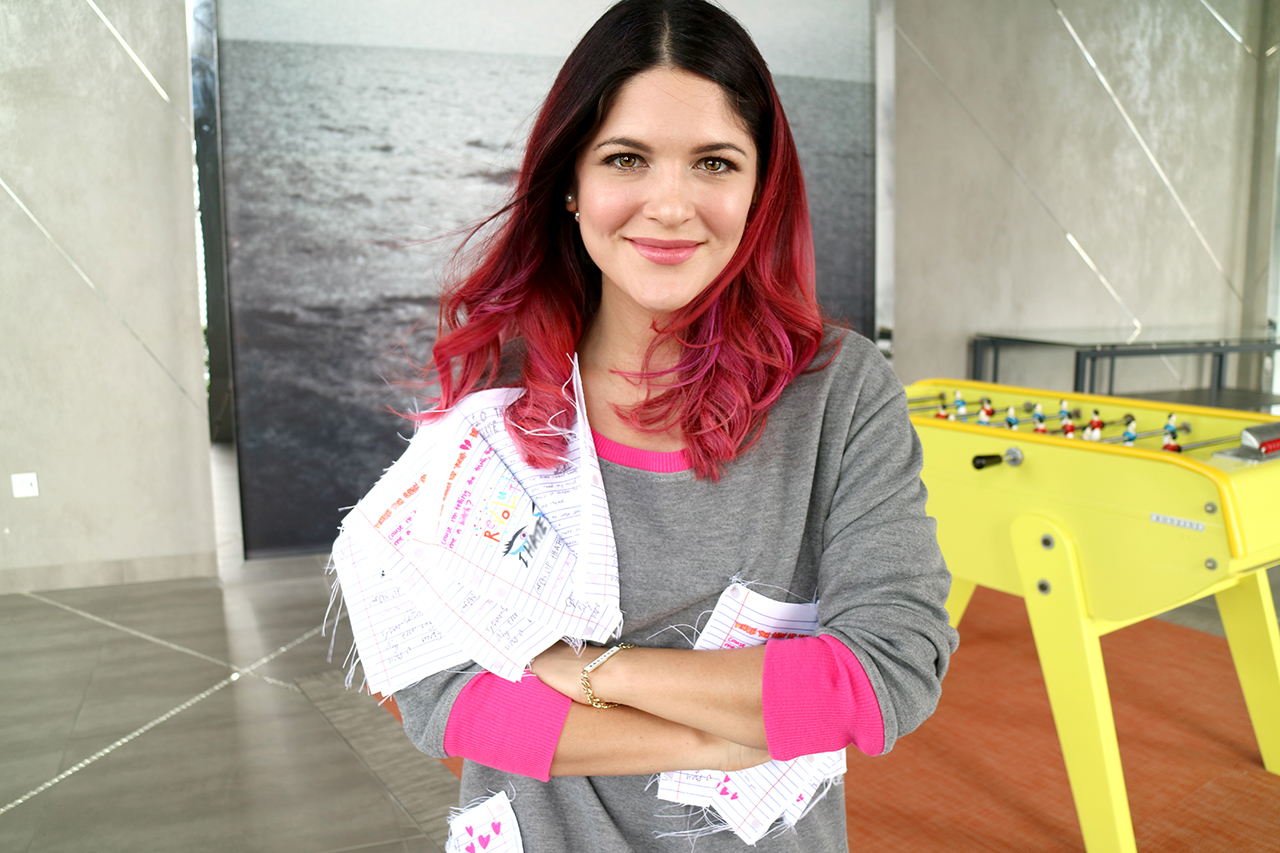 From vintage clothing collector to global face of K-Style, Sarah Kate Watson-Baik talks to Seoul Magazine about her 10 years in fashion on the peninsula
It has been a decade since Sarah Kate first came to Korea. A Photography & Urban Cultures MA graduate from Goldsmiths, Sarah was first drawn to the country because of its relative obscurity abroad. "I moved here out of uncertain curiosity. In 2006, Korea did not have much representation in American media, except for news of North Korea, or some basic understanding of Korean food like kimchi. Somehow, 10 years later I am still here and have no plan to leave!"
It is a story that sounds all too familiar to many expat 'lifers' in Korea. But how did Sarah transfer her academic background in and love of fashion to a blossoming career in the industry here? "In my early Korea years, I launched and became a club promoter for my party, WhiteNoize. It was known at the time for crazy dressing. I planned the decorations, DJ booking, and dressed dancers & performers. From there, I met a lot of people in the entertainment industry, and began styling work."
Sarah is currently a freelance style director and concept designer, a Fashion Culture lecturer at the Kookje Fashion Design Occupational College; and host of K-Style TV, CJ E&M's global channel exploring Korean fashion, beauty and popular culture. "Korean fashion trends change so quickly that if I told you what they were they would be out of date by print!" she says. "But, excitingly, Korean fashion is getting increasingly unique, and outgoing, which is great, as previously it was rather conservative in color and cut."
Sarah still hopes, however, that Korea begins to show more support for its budding young designers, rather than the fast, disposable fashion of places like Dongdaemun. "Buy a piece from a young designer rather than a selection of fast fashion pieces and you invest in that designer's career, the Korean culture industry, the Korean economy, and the Asian fashion industry as a whole." She names Chez Heezin and VVV as two of her favorite current designers. "I'm obsessed with them; they are doing something totally to their own beat and style."
In addition to her work in fashion and beauty, Sarah is also growing her own social media empire, Urban Wit. She is also expecting her first child with her husband, Korean architect and Urbantainer CEO, Jiwon Baik. "Out of all my memorable Korea moments, my relationship with my husband and the coming birth of our daughter are ones I cherish the most. I'm just so excited to be able to do what I love and be with them."
You can follow Sarah on YouTube or Instagram, @UrbanWit.
Written by Rhiannon Shepherd
Surf's Up in Seoul
Bringing the beach to the city, the urban surfer trend is still on our radar this summer. With the rise in popularity of the sport on the peninsula, Koreans have been taking inspiration from the seaside and bringing it to Seoul.
Although for beach looks, it's easy to get away with wearing bright colors to compliment sun-kissed skin, in the city, a muted color-palette will work in your favor. Pairing soft colors together is both easy on the eye and allows for a more versatile, wearable wardrobe.
Hawaiian and large floral-print shirts are definitely a plus, and can be dressed up with linen shorts and a simple leather belt. Korean brand Covernat's current collection has a handful of on-point shirts for men, which are also easily wearable for women. Local brand Bund also paid tribute to the waves with their 2016 campaign t-shirt featuring a surfing Mickey Mouse. The best thing about the city-surfer trend is that it is unisex. If you've got a similarly stylish significant other, you can always share or coordinate your looks!
If you're more of a minimalist, a plain sweater paired with structured board shorts or loose fitting denim shorts will work as well. Top it all off with a clean surf-themed tote bag and a canvas cap.
As for hair, instead of classic beach style, a slicked-back look for boys using a pomade is perfectly city-appropriate. A neat ponytail for girls is just right with the surfer look, and we recommend using some salt spray for light and natural beach waves. You can try the cult favorite, Surf Spray by Bumble and Bumble, or Not Your Mother's Beach Babe Soft Waves Sea Salt Spray.

Hawaiian Shirt
Covernat | KRW 98,000

Shorts
Musinsa | KRW 34,900

HUF Canvas Duck Cap
Kasina | KRW 59,000

SURF Bag
LENTO | KRW 10,000 | A Land

Beach Babe Surf Spray
Not Your Mother's | KRW 8,000
Written by Samia Liamani
SOFT Selectshop: A Hidden Gem in Yeonhui-dong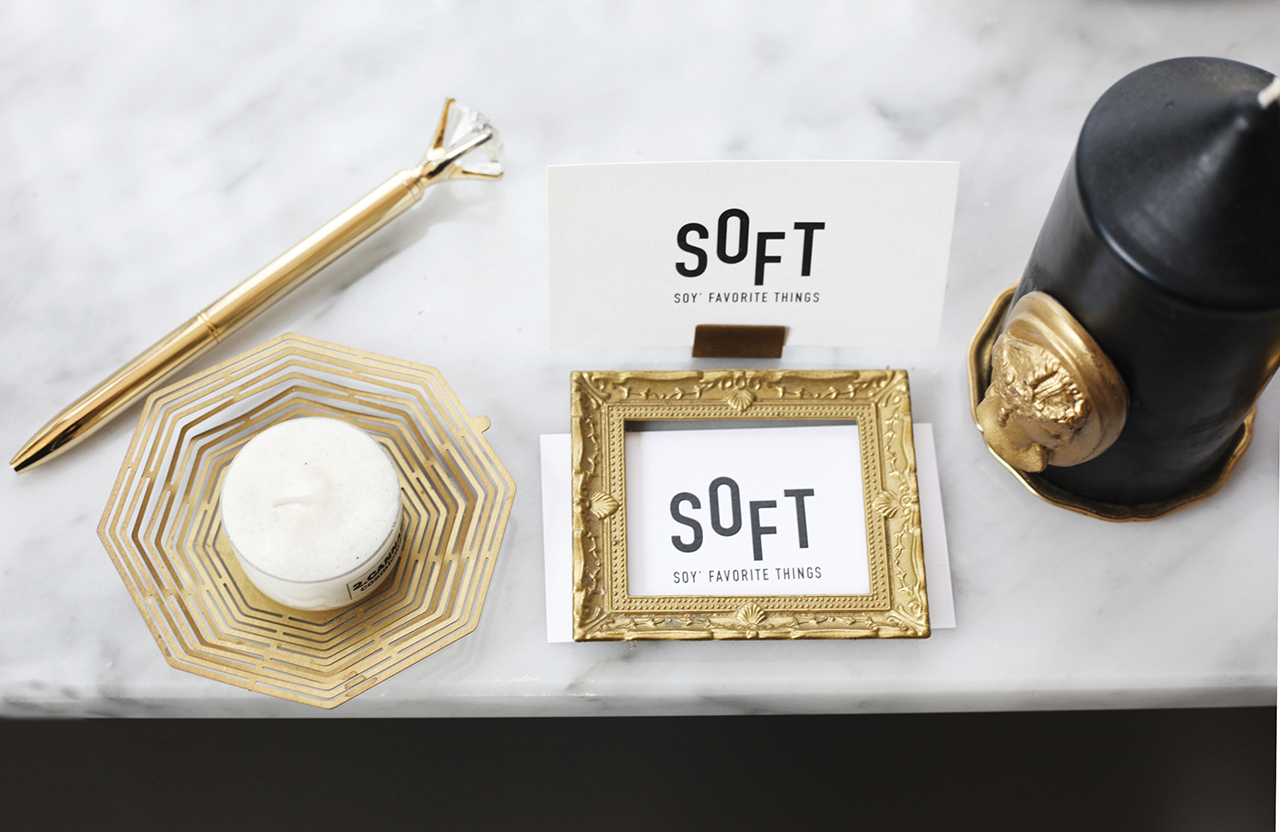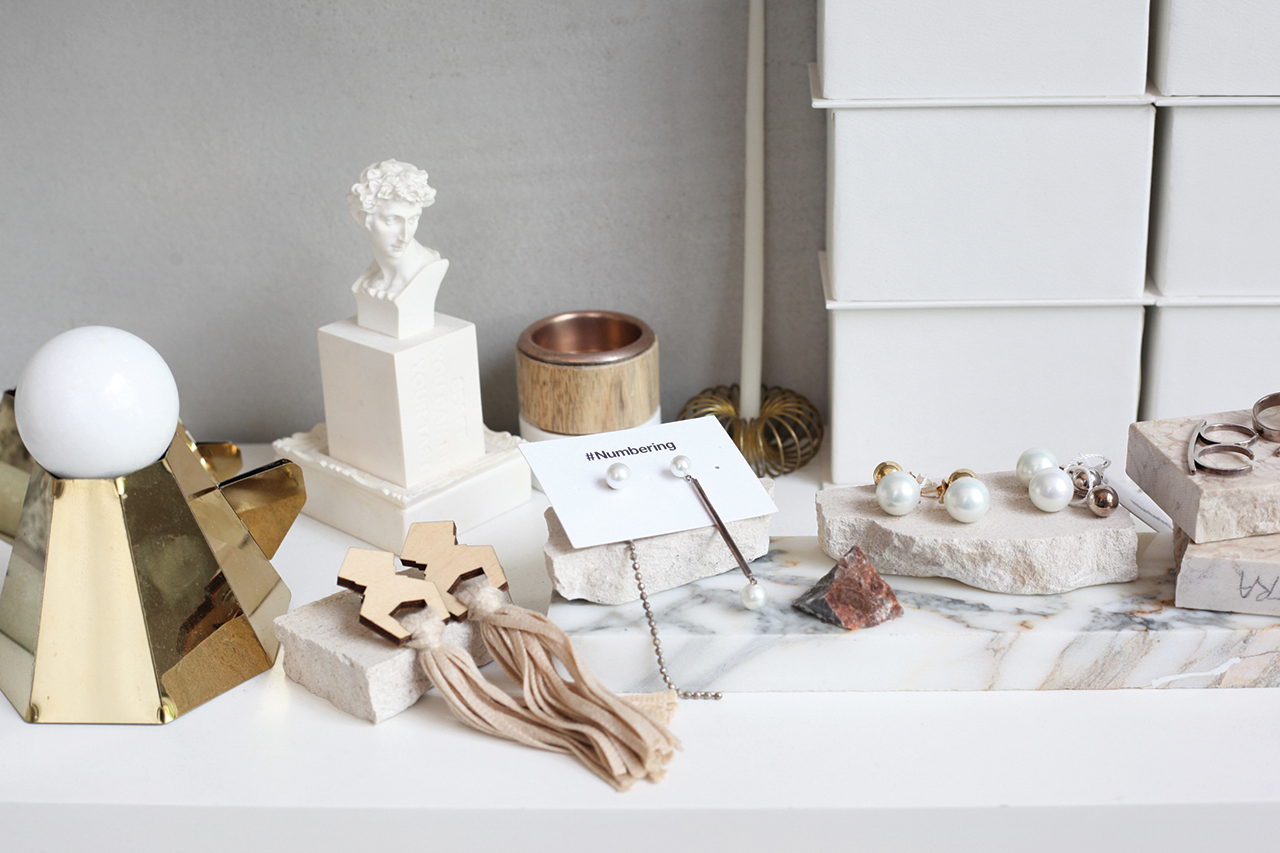 Many are not familiar with the humble and cozy neighborhood of Yeonhui-dong. Although inaccessible by metro, the area is only a short bus or taxi ride away from the hustle and bustle of Hongdae, The quiet streets lined with cute boutiques, bakeries and international eateries can make for quite a relaxing afternoon. When in the area, a must-visit for fashion and accessory aficionados is the SOFT Selectshop.
On most days, upon entering the shop you'll be greeted by the owner, Minkyung Jin, with her charming, fresh and feminine style immediately and accurately encompassing the feel of the store. Despite its small size, the shop doesn't feel cluttered, and still offers an impressive selection of items.
Minkyung opened SOFT in 2014, shortly after getting married. She and her husband, she says, spent many an evening together making the molds for the now iconic Soft Baby unicorn candles, which can now be spotted in trendy locations around Seoul.
The candle-making project proved to be just the beginning for the budding entrepreneur. In addition to SOFT, and recent design collaborations with the likes of Diagonal and Nu Issue, Minkyung has also begun designing her own collection of gorgeous leather purses.
As well as Minkyung's own items, SOFT also sells a range of jewelry, accessories and lifestyle goods, as well as a small range of carefully curated clothing. The majority of the brands carried by SOFT are staples in Korea's local fashion scene. For jewelry, Numbering, Monday Edition, Brill Piece and Lalorve are easy favorites. Also, don't leave the shop without having checked out the ribbon baseball caps and pastel hats by Awesome Needs.
Minkyung also recommends popping to the café next door for some croissants, and dropping by Manufact Coffee Roasters after your shopping spree for a pick-me-up.
If Yeonhui-dong is out of your way, you can visit SOFT online at www.softseoul.com. To keep an eye on new arrivals, follow SOFT on Instagram, at @soft_selectshop.
02-6223-5256  |  Seoul, Seodaemun-gu, Yeonhui-ro, 15-Gil 35.
Written and photographed by Samia Liamani
https://magazine.seoulselection.com/wp-content/uploads/2016/08/Sarah_SG.jpg
853
1280
rjkoehler
https://magazine.seoulselection.com/wp-content/uploads/2018/01/Seoul-logo.png
rjkoehler
2016-08-14 16:58:53
2016-08-14 16:58:53
Urban Wit