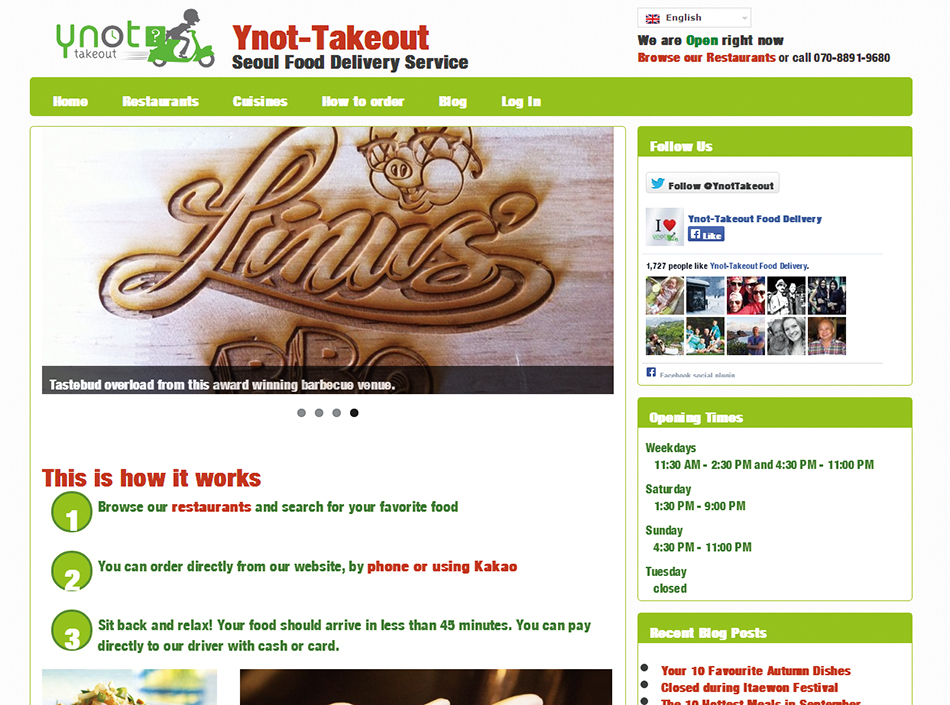 Aside from partaking in the sartorial side of online shopping, there are many other digital storefronts that can make expat life a little easier.
Fatbag
After a hard day of work or a weekend of drinking, the image of heading to your local supermarket to ride escalators with your grocery cart and grumble over the smallest, most expensive pieces of cheese can be very unappealing, to say the least. Cue the entrance of the regrettably named site Fatbag: The online superstore provides foreigners in Korea with an all English grocery store service from beginning to end – along with delivery. Though the website sells items besides food, it is the perishables that set it apart, as well as its better pricing and hard-to-find vegan and vegetarian options. They take most payment methods, including Paypal or cash wire transfer, even without a Korean-based bank.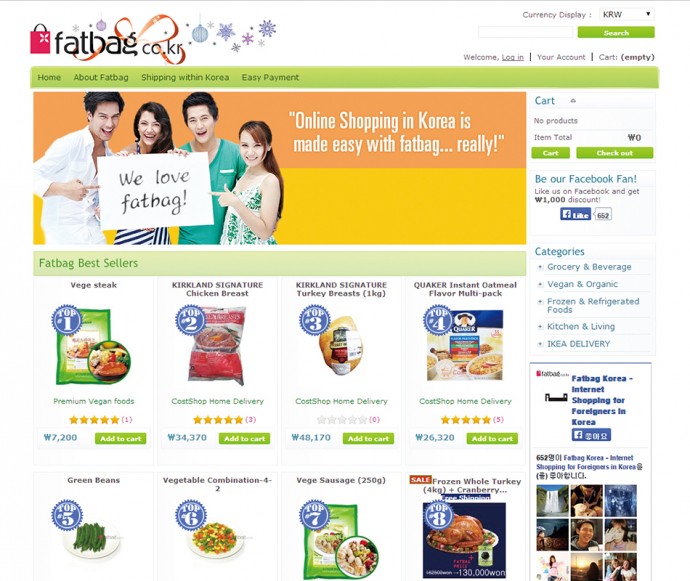 [separator type="thin"]
Y Not Takeout
This recently founded takeout service allows you to order from your favorite Itaewon, HBC and surrounding area restaurants. You can even order through KakaoTalk, no phone number needed! Offering 30-plus menus from Thai to gelato, whatever it is you're craving – you're in luck. There is a KRW 4,000-KRW 7,000 delivery fee, and be sure to check ahead of time to see if your area is within their delivery zones.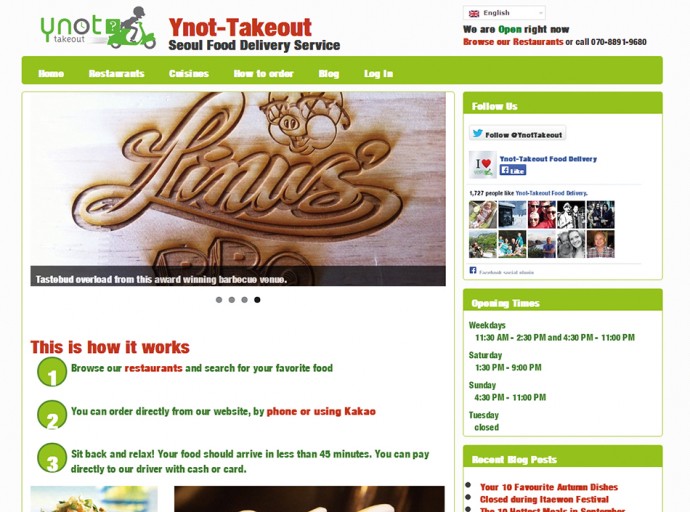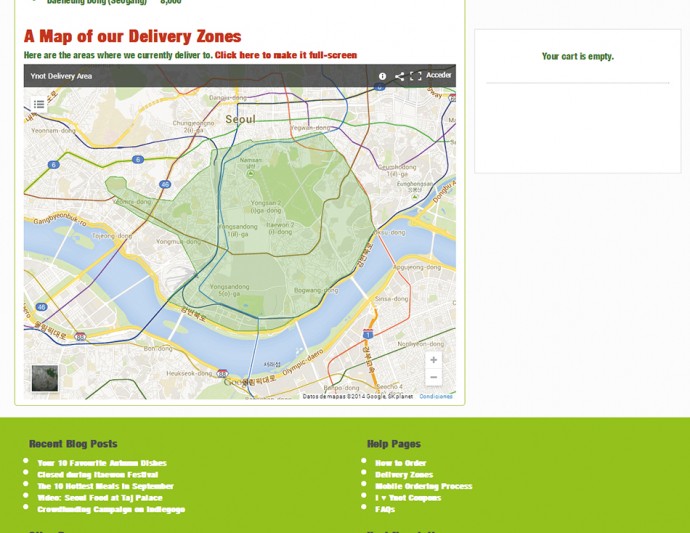 [separator type="thin"]
IHerb
If you aren't familiar with iHerb yet, I will stifle the urge to judge you and simply say you are in for a treat! This site is your go-to for all things organic, herbal, healthy and a bit bohemian that you simply cannot find in Korea (or cannot afford at Korean prices). Protein powder? Try iHerb. Natural peanut butter? Try iHerb. Organic cosmetics and toiletries? Spices? Vitamins? This L.A.-based retailer carries it all, and for the same price you would pay if you were to shop in your home country. The user reviews allow you to wade through the overwhelming selection with relative ease, shipping is KRW 4,000, and it only takes a week at most to reach you. Before you spend money on the imported goods at HomePlus, check to see if iHerb has it first.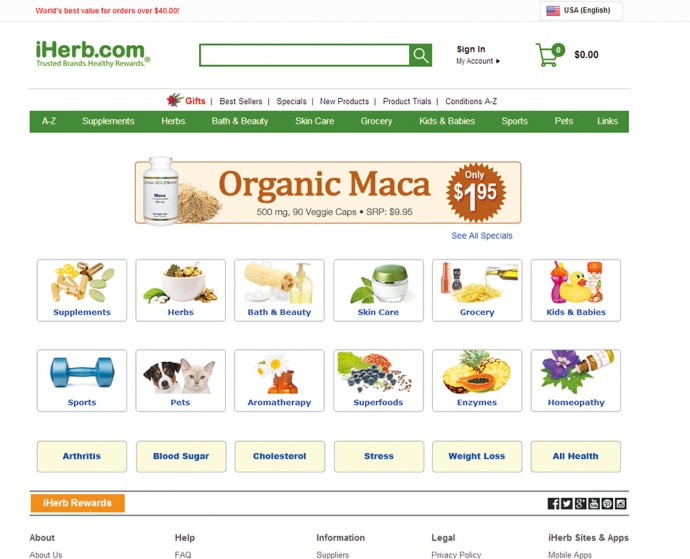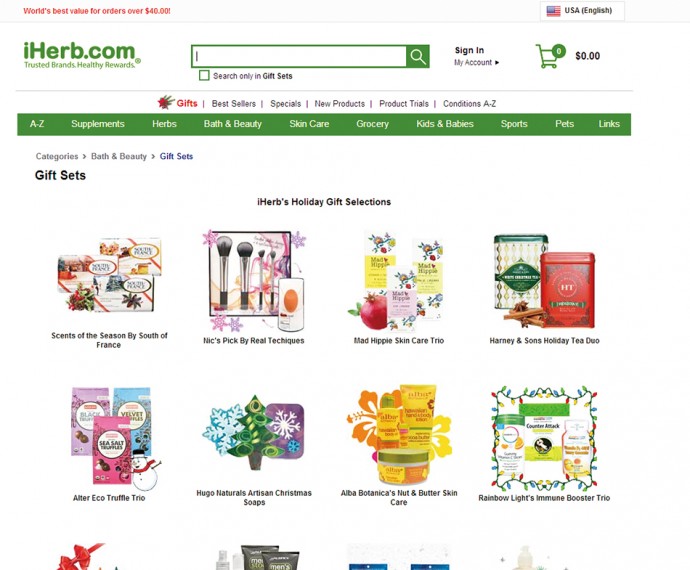 Written by AJ Lund
https://magazine.seoulselection.com/wp-content/uploads/2015/01/스크린샷-2014-12-12-14.17.20.jpg
705
950
cyn
https://magazine.seoulselection.com/wp-content/uploads/2018/01/Seoul-logo.png
cyn
2015-01-28 16:01:05
2015-04-03 00:26:28
Click purchases