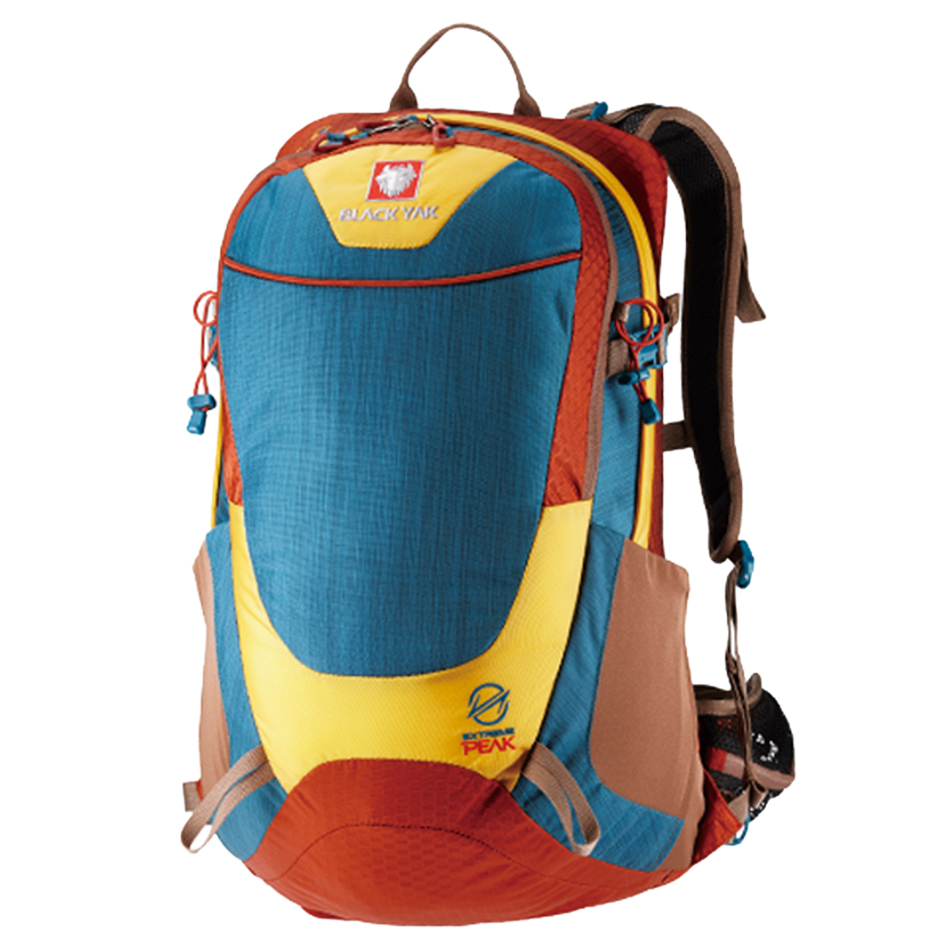 [box_light]Buying Mode:
Smart Essentials for Summer Travelers[/box_light]
Written by Deanne Nguyen
Thoughts of travel induce one of two things: daydreams or dread. After some time, however, a seasoned collector of passport stamps or bus stubs knows that it's more a mixture of the two. The waiting, the aches, the motion sickness, not to mention the digestive problems for days: how can the idea of getting to our destination be so thrilling, yet the trip itself so excruciating? Calm your fears: it takes but a few well-paired essentials to tame the trip, and it starts with knowing the mode of transport.
 [divider]
By Land
Traversing the open road—by car, bus or train—allows for a bit more freedom in carryalls, though the journey ahead might be a long one. A weekender duffel bag is ideal for many reasons. First, the flat design makes items easy to access. Second, the design itself caters to ease of stowage, especially without extra doodads dangling off. To pass the time, tunes are a must: a smartphone with a generous screen size gives you equal access to Spotify playlists and Little Commander gaming. Finally, if you can afford the space, invest in a camping-style drink cooler; for the beach, an inflatable one will do. Either way, your companions will herald you as road trip hero. Oh, and don't forget your summer shades—90s reflectors have returned.
Galaxy S5,
Samsung, KRW 596,000
Premium Sunglasses in Clear Green Moonshine,
Knockaround, KRW 43,500
Natural Dye Weekender in Wine,
II-SE, KRW 400,000
Ultra Extreme Sport 40L Cooler,
Coleman, KRW 83,000
By Air
The fastest and safest way to travel remains easily the most daunting and uncomfortable, due to the safety precautions and hardly idyllic seating situations. Aside from bringing a compact carry-on set to avoid the need to check your luggage, a neck pillow and a sleep mask are the only ways you'll survive the unpleasantness of the flight—add ear plugs only if the pressure doesn't bother you. Upgrade to memory foam and you'll wake up to find Mr. 26B envying your preparedness. Between naps, you can catch up on book club reading (if you exhaust the in-flight movies). Also, share a facemask spa session with your row mates, a hilarious deplaning activity to liven up the cabin drabness.
Dream Zone Sleep Mask,
Earth Therapeutics, KRW 31,900
Crema 1 E-Reader,
Yes24, KRW 214,000 for 16GB
and 239,000 for 32GB
Facemasks in Twenty Types,
Etude House, KRW 950 each
Two-Piece Carry-On Set in
Fazzino Venezia,
Heys, KRW 715,000
[divider]
By Sea
Unless we're talking about a cruise or a yacht—where the journey is the destination—the sea route is generally a last resort, chosen reluctantly, when the other two modes are not available. In this much less-frills means of transport, your go-to should be a hiking backpack that is slim enough to slip through the crowds. In case you don't get a seat—which happens more often than you would want—the back support will be a relief for your shoulders. To combat the worst of seasickness, sans pills, chew some ginger candy (studies show this can relieve nausea) and meander out onto the deck for some sea breeze. Also, sun damage is not child's play; opt for a lotion-like sunblock and a steampunk version of your dad's aviators.
Proud Sunglasses with Gold Clip,
Gentle Monster, KRW 250,000
Essence Sunmilk and Sunmilk for Men,
Missha, KRW 19,800 and
KRW 14,800
Ginger Chews,
Chimes, KRW 2,500 KRW
Scion Backpack in Teal,
Black Yak, KRW 153,000
https://magazine.seoulselection.com/wp-content/uploads/2014/06/blackyak-copy.jpg
950
950
cyn
https://magazine.seoulselection.com/wp-content/uploads/2018/01/Seoul-logo.png
cyn
2014-10-06 11:35:24
2014-10-06 11:35:24
Buying Mode: Smart Essentials for Summer Travelers