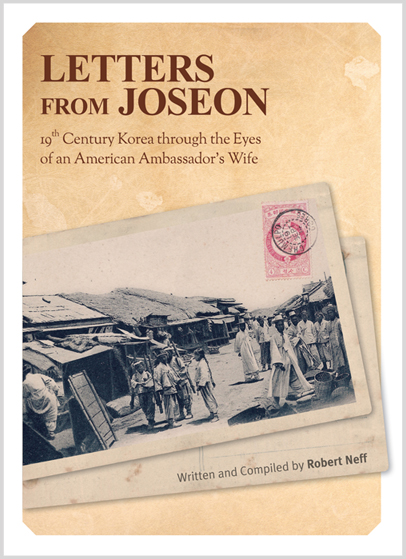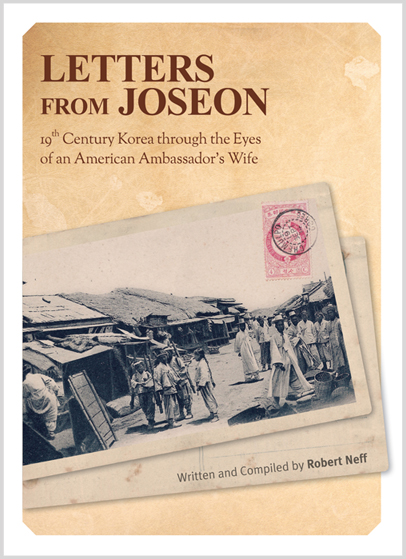 Letters from Joseon: 19th Century of Korea through the Eyes of an American Ambassador's Wife
Dec 2012 | 432 pages
Softcover | 19,000 won
Available at Seoul Selection Bookshop (www.seoulselection.com) and Kyobo Book Center
LETTERS FROM JOSEON
An interview with writer and historical researcher Robert Neff
SEOUL Magazine got to talk with historical researcher Robert Neff, author of Seoul Selection's recently released Letters from Joseon: 19th Century Korea through the Eyes of an American Ambassador's Wife.
SEOUL: What was the inspiration for your book?
Neff: Professor Lew Young-ick and I were at a Royal Asiatic Society presentation and he told me that he had copies of the American ambassador's correspondence with his family back in the United States, and he wanted to know if I wanted to do anything with it.
And so after about a year he finally presented me with a box of about 750 pages of photocopied images of a microfilm from the United States… That's what inspired me. Wanting to see material that wasn't in the original diplomatic dispatches.
SEOUL: What was the most enjoyable part of putting the book together?
Neff: Every time I found something that wasn't published before. It gave me a thrill. Reading the gossip—you have to remember she was an elderly woman. Most of the correspondence you read from that time is very cleansed. Everyone was afraid of offending everybody, so you never really got the whole story on anything. But this is between her and her family, so she could talk truthfully.
SEOUL: What about the most difficult thing?
Neff: Transcribing the 750 pages of arthritic-plagued handwriting. That was horrible.
SEOUL: What should readers take away from your book?
Neff: What Seoul was like during that very torrid time. Everything was in turmoil. Everything was in question. I think you gain a sense of the uncertainty through her writing.
https://magazine.seoulselection.com/wp-content/uploads/2013/02/GOODS2_13552181051.jpg
559
406
rjkoehler
https://magazine.seoulselection.com/wp-content/uploads/2018/01/Seoul-logo.png
rjkoehler
2013-02-27 13:50:07
2015-04-03 16:47:06
Letters from Joseon -- Interview with Robert Neff