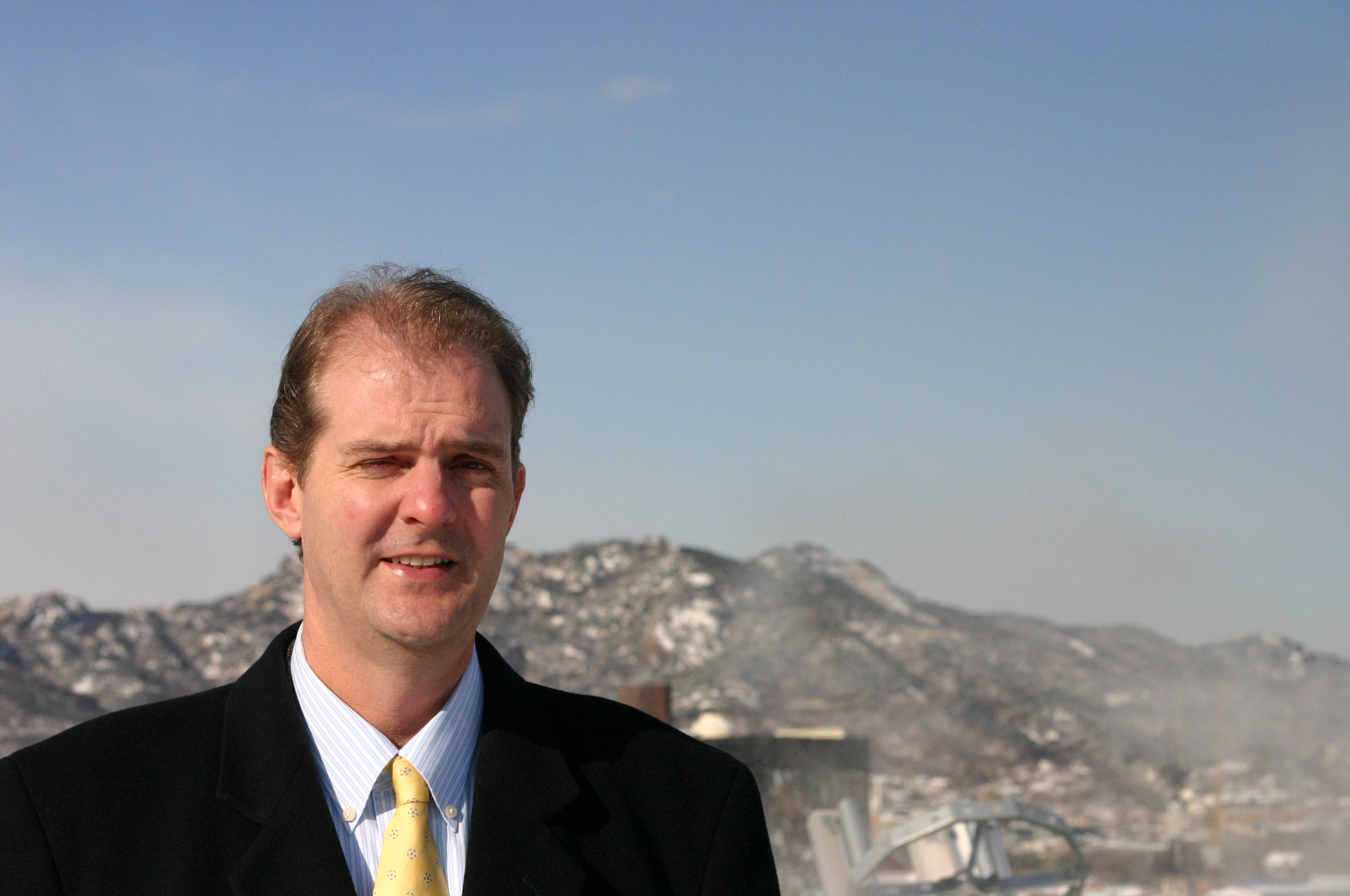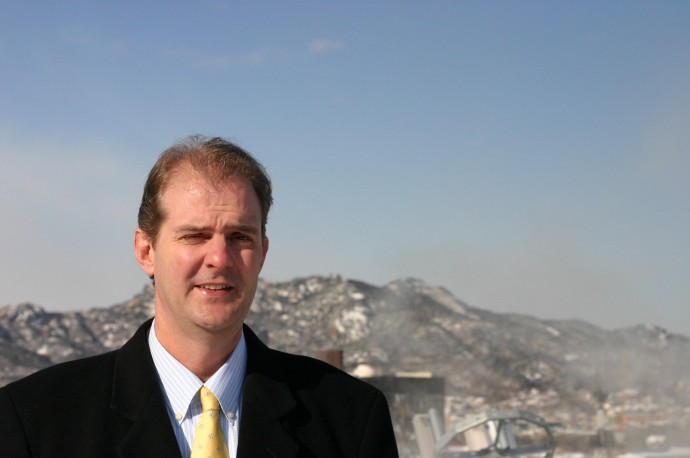 Asia Foundation Korea representative Peter Beck talks to SEOUL
"I feel like I've got the coolest commute in Seoul," says Peter Beck as he sits in his seventh floor office looking out over northern Seoul. Every morning, Beck's walk to work takes him from his house in the old neighborhood of Seochon, where he lives with his wife and daughter, around the curved stone wall that marks the boundary between Gyeongbokgung Palace and Cheong Wa Dae—the contemporary seat of Korean power—past the northern entrance in Insa-dong, and down a road opposite Unhyeongung Royal Residence.
Beck, the Asia Foundation's country representative for Korea, has a long association with the country. "I've spent the last 25 years either as a student of Korea or living here," he says. Now a specialist in Korea and the region, Beck has previously served as Director of Research at the Korea Economic Institute in Washington, DC, Northeast Asia Director for the International Crisis Group in Seoul, Council on Foreign Relations Hitachi Fellow at Keio University in Tokyo, and Pantech Research Fellow at Stanford University. After a period of several years as a self-described "poet in the wilderness," he took up his current post at the beginning of 2012. Being the AF's country representative for Korea, he says, is a dream he has harbored since the late 1980s when studying for a BA in Asian Studies from the University of California, Berkeley.
A history of cooperation
Headquartered in San Francisco, the Asia Foundation is a nongovernmental international development organization that has been promoting peace, prosperity, justice, and openness in the Asia-Pacific region for more than 50 years. Funded largely by national governments and multilateral institutions but also by corporations, other foundations, organizations, and individuals, it operates 17 field offices throughout Asia, from Afghanistan in the west and Korea in the east, to Mongolia in the north and East Timor in the south. The AF began its association with South Korea in 1954, just as the country began emerging from the devastation of the Korean War, and has continued to support education, the arts, agriculture, social services, international exchange, good governance, regional cooperation, and other areas in the ensuing decades.
Engaging with the North
The AF's Korea office is unique in that it is the only one in a developed country. "The mission has been accomplished politically and economically," says Beck of the country that is now a stable democracy and one of the world's largest economies. "Luckily, we're still able to work with Korea in other countries such as Sri Lanka and Laos." The AF's stated mission and focus in Korea is now threefold: partnering with Korean organizations in order to help Korea grow into a global development partner; establishing a hub for cooperation in Northeast Asia; and engaging North Korea through book donation programs and international exchanges.
Beck professes to have been captivated by Korea ever since his travels through Asia first brought him here as a young man. His current contract is open to extension upon termination. "I want to stay here as long as possible," he says.
FYI>
Written by Ben Jackson
https://magazine.seoulselection.com/wp-content/uploads/2013/02/IMG_6564.jpg
1360
2048
rjkoehler
https://magazine.seoulselection.com/wp-content/uploads/2018/01/Seoul-logo.png
rjkoehler
2013-02-12 16:20:52
2015-04-03 16:51:14
LAYING THE FOUNDATIONS FOR PEACE