SEVEN THINGS to Buy This Winter

Written by Violet Kim
Photographs courtesy of various manufacturers

This winter—which local papers report is the coldest one in 56 years—these stylish accessories will keep you fabulous. And fabulously warm. Money may not buy happiness, but it can buy hats, blankets, and sweaters.

[box_dark]

Hats On: Beanie

Although the idea that you lose 45 percent of your body heat through your head is a myth, you don't want to be taking any chances in Seoul's subzero temperatures. And while Hats On in COEX stocks everything from newsboy hats to hunting caps, you can't go wrong with a beanie. It's impossible to look anything less than adorable in this earflap beanie from Joiebete. For something more serious, Hats On also stocks Jill by JillStuart beanies, like this fur-lined Jill by Jill Stuart Earflap Beanie.

[/box_dark]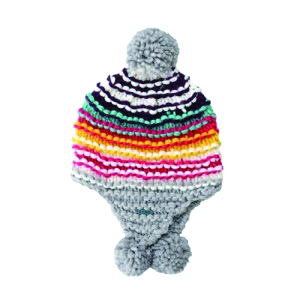 FYI>
Price: 55,000 won and 45,000 won, respectively.

GO>
Hats On has locations all over the peninsula including COEX (T. 02-6002-4905), Myeong-dong (T. 02-318-4905) and Hongdae (T. 02-3141-4905).

You can locate the closest one at http://hatson.co.kr

[box_dark]

Redpointshop: Smart Planner

Despite the fact that well over half of Seoul's population uses a smartphone, there's just something infinitely more satisfying about the infinitely more cumbersome but tactile planner, and planners are still wildly popular. Kosney in Myeong-dong stocks chic, uncluttered color blocked planners from redpointshop in color combinations like purple and mint. We can't decide what we like best about them—the fact that they have pockets or the quirky 5-degree slant of the lined pages, which allow you to write without tilting the planner.

[/box_dark]
FYI>
Price: 7,500 won
Other planners or stationary can be found at www.redpointshop.co.kr.

GO>
Kosney has multiple locations, including one at M-Plaza in Myeong-dong (T. 02-727-3601).

You can locate the closest one at www.kosney.co.kr

[box_dark]

Style Nanda: Oversized Jacket

Slipping into this snazzy oversized jacket from Style Nanda is one way to stand out among the consistently drab blacks and grays of the average winter wardrobe. Definitely a fresh take on the baseball jacket silhouette.

[/box_dark] [box_info]Pro tip: If you have a teenage relative or friend, bring them along for a 10 percent discount.[/box_info]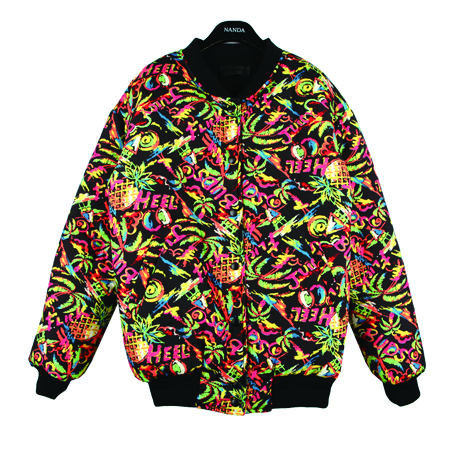 FYI>
Price: 89,900 won
GO>
Style Nanda's spacious 3-story flagship is in Hongdae (T. 02-333-9217).
Website is available in English, Japanese and Chinese: www.stylenanda.com
[box_dark]

Spicy Color: Sweater

The blocky geometric designs on this men's sweater from Spicy Color are smart and stylish without looking silly or exaggerated—the kind of sweater your girlfriend might want to steal from your closet.

[/box_dark]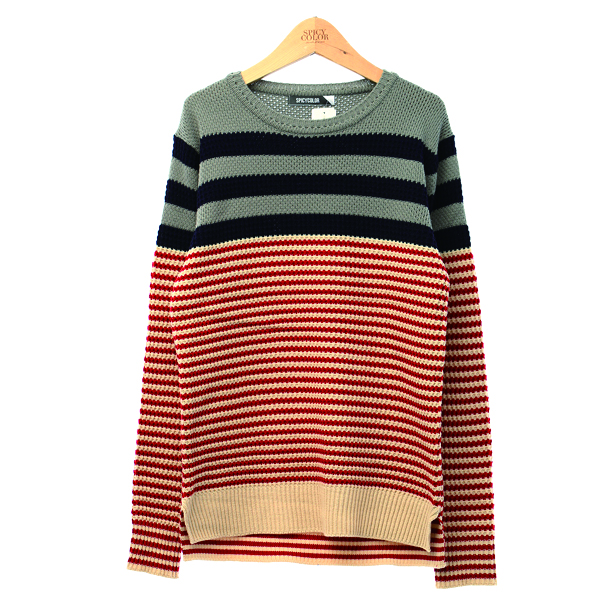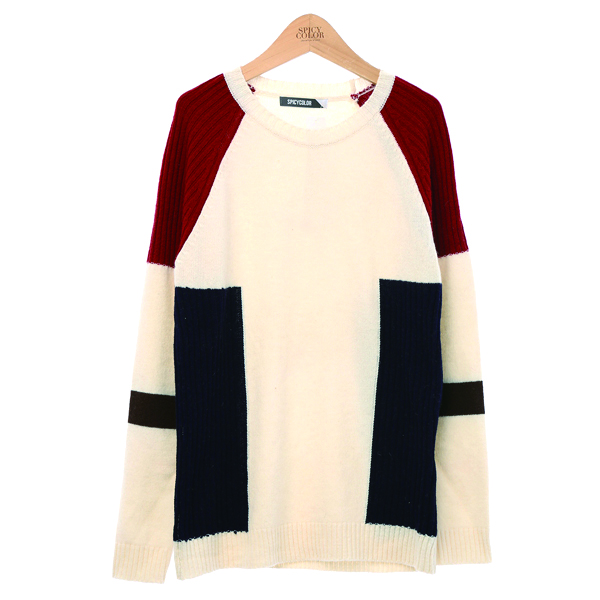 FYI>
Price: 59,800 won, marked down from 119,600 won

GO>
Available from Spicy Color, which has stores all over Seoul, but a particularly large one in Myeong-dong (T. 02-3789-5424).

Find your closest location at www.spicycolor.co.kr

[box_dark]

10×10: Surgical Mask

It might be because you're sick of getting coughed on in the subway. It might be because you don't want to spray when you sneeze. You might just have a particularly unsightly mole on your chin. Whatever the reason, sometimes you need to don one of those dreaded surgical masks. Wearing one of these "Nordic" patterned masks, however, might make you look less like a surgeon's assistant and more like a cute, muzzled reindeer.

[/box_dark]
FYI>
Price: 6,800 won

GO>
10×10 (pronounced 10 by 10) has several locations, including one at Doota
in Dongdaemun (T. 02-2279-0141).

Find your closest location at www.10×10.co.kr

[box_dark]

Olive Young: Hot Pack

The hot pack is a palm-sized miracle that will warm the inside of your pockets, perfect for those blustery days when your fingers feel like they're about to drop off from frostbite. Not bad for less than 3,000 won.

[/box_dark]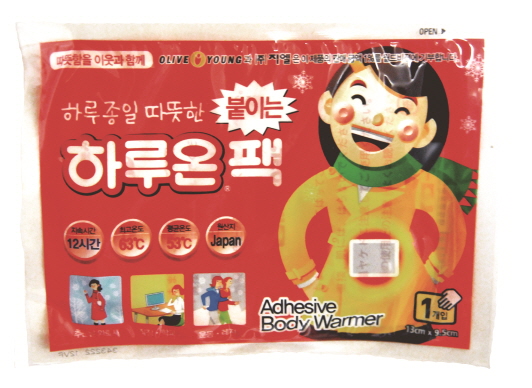 FYI>
Price: 2,900 won
GO>
You can purchase a hot pack at almost any Olive Young in the city. Find your closest location at www.oliveyoung.co.kr.
Bokuk: Electric Blanket
Koreans may be iffy about turning on the fan all night while we sleep, but we see nothing wrong with sleeping on an electric blanket. It's like an efficient, personal patch of heated floor, except that it's portable. E-mart stocks a variety of electric blankets printed with predictably ugly designs, but it also has this natty design of animal silhouettes from Bokuk.
FYI>
Price: 74,900 won. Other items can be found at www.bke.co.kr.
GO>
E-mart has locations all over the country, but there's one by the Cheonggyecheon (T. 02-2290-1085).
You can locate the closest E-mart at http://store.emart.com