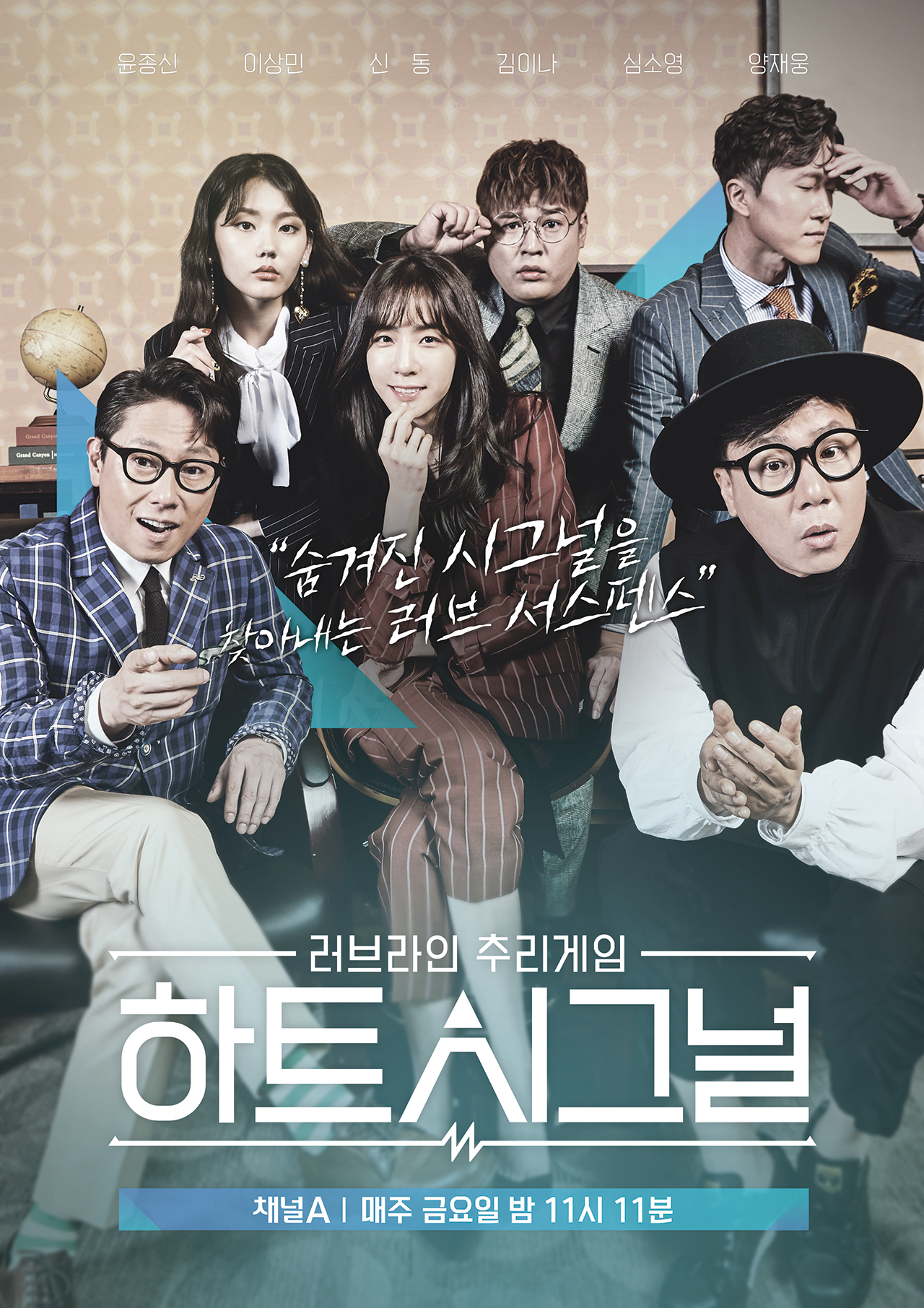 Does 'Heart Signal' mark the start of a dating show revival?
With reality shows dominating the airwaves these days, TV networks are constantly coming up with new concepts to cater to a growing number of viewers who are looking to live vicariously through the shows. Among the many programs that have been produced this year, two in particular have been credited with rekindling interest in reality dating programs.
It all started with Channel A's hit TV show "Heart Signal," which aired from June to September. The 13-episode matchmaking program revolved around a group of strangers who lived together for a month in what's called the "Signal House." As the show develops, so do their relationships. The show generated so much buzz that their official Facebook fan page has over 190,000 followers, and some of the housemates have reached quasi-celebrity status. Due to the show's popularity, the production team actually added an extra episode where the housemates were invited to the studio for a chance to talk about their experience. Plans are in the works for a second season.
Then in August, Mnet launched a program called "My Love My Friend." As the name suggests, the show is about friends trying to figure out whether their relationship has the potential to turn into something romantic or if they're destined to remain in the friend zone.
Reality dating programs have been around for years, but these shows stood out among the bunch for a couple reasons. First, these shows tweaked the tried-and-true format of dating shows by adding a unique element of their own. For instance, what added to the suspense of "Heart Signal" was that a group of panelists was tasked with predicting the so-called "love lines" between housemates. Naturally, this got viewers to take part in the process, which made it feel like they were also involved in the show.
Secondly, the stars of the show were ordinary people. That's what set these programs apart from other shows like "We Got Married" and "My Ear's Candy." While watching celebrities live like a couple is entertaining, it only leaves the viewers wanting more because the relationship just doesn't seem "real." However, with non-celebrities, the whole thing suddenly becomes much more believable and relatable.
Not everyone feels that way, however. Plenty of people have criticized these programs, saying that they seem scripted and that the contestants are just hoping to become famous. Others have raised concerns about the well-being of the contestants, who end up becoming overly exposed to the public. In fact, in 2014, a popular matchmaking program called "Jjak," or "The Mate," got canceled abruptly following the tragic death of a contestant who accused the show of humiliating her.
Reality TV can certainly be a double-edged sword, so the pressure is on the creators and networks to continue to step up their game and provide entertainment that exceeds expectations.
Written by Miruh Jeon
https://magazine.seoulselection.com/wp-content/uploads/2017/09/Poster_하트시그널_ver2.jpg
1812
1280
rjkoehler
https://magazine.seoulselection.com/wp-content/uploads/2018/01/Seoul-logo.png
rjkoehler
2017-10-23 14:53:48
2017-10-23 14:53:48
The Return of Reality Dating Shows