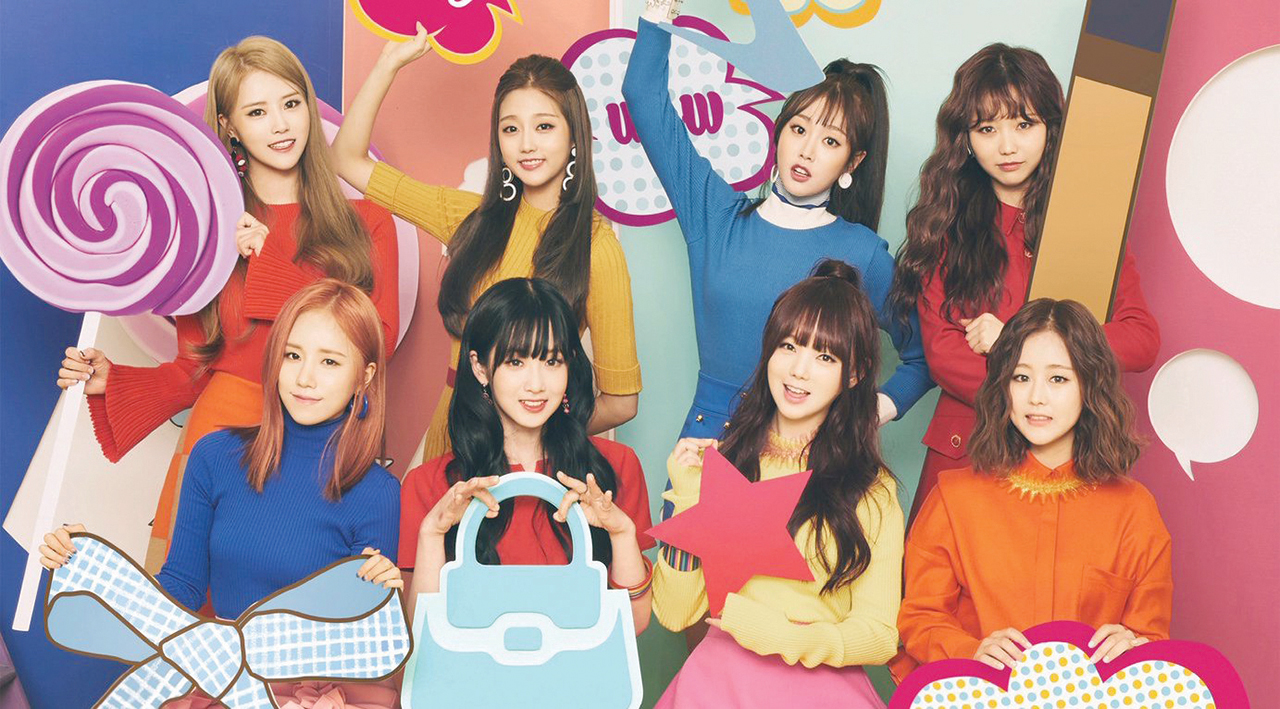 2017's K-pop trends aim for the past
K-pop is undoubtedly one of Korea's most vital exports, but at its core, it is a domestic business. The public craves idols and entertainment at an alarming rate, especially given how many new groups and subgroups debut every month. 2017 has seen the birth of a number of trends, from '80s and '90s fashion choices to music video aesthetics.
In an industry where getting a top song can make or break a group, solidify a comeback or proclaim it a flop, keeping and, more importantly, creating new trends is a key ingredient to success. So as this rather tumultuous year begins to come to an end, let's take a look at some of the trends of popular Korean music.
K-pop music videos are always a spectacle; the production values are second to none … even when they're not meant to be. With having millions of YouTube views becoming the new big bragging right, the music videos themselves need to impress. This year has seen interesting trends, the first being a mixture of low and high quality video. This look is deliberate, and capitalizes on a larger retro trend that has been popular this year. The best examples of this are NCT's "Limitless" and Got7's "My Swagger." It's been a year of nostalgia, though a very certain sort of stylized nostalgia.
On the opposite side of the spectrum is oversaturated pop-color videos, and while this has long been a mainstay in K-pop, it's the bold colors and not pastels that sets it apart. Mamamoo's "Yes I Am," Oh My Girl's "Coloring Book," Lovelyz's "Wow," and Red Velvet's "Red Summer" fall into this category. The pure and innocent girl group concept has been temporarily retired as an image of energy and, dare I say, quirkiness took over, especially during the summer. Sunmi's "Gashina" is a prime example of this. Personality has been king this year, a direct break from the matching outfits and identicalness that, frankly, plagued girl groups for ages.
Album sales are another key to monetary success in K-pop and agencies and companies have found a way to creatively exploit that by offering album variants. This goes beyond repackages which offer the same album with perhaps one or two extra songs. We're talking specialized albums where if you buy each version the spines will make a picture. EXO's "The War" album has three different versions with random comic book pages and retro stylized trading cards, encouraging fans to buy multiples to complete the set. G-Dragon's "Kwon Ji Yong" USB album was also a showstopper this year, causing its own controversy when the Gaon chart refused to acknowledge it as a physical album. Artists are getting more creative with their albums, doing more and more variants and repackages. Whether it's a bid to just make more money or to provide fans with unique merchandise … well, that's up for debate.
But perhaps the most telling of all trends this year is the focus outside of Korea. One of the most popular K-pop groups, BTS, has a stronger international fan base than it does a Korean one, albeit it still has a strong domestic following. Co-ed group Kard had an international tour before they even debuted officially in Korea. With Japan and China having their own idols, the latter especially developing them recently, perhaps in a continuous attempt to limit Korea's exports in lieu of its objections over Korea's decision to allow the United States to install an anti-missle system on the Peninsula, it's become increasingly important to reward and communicate with international fans. In the past, K-pop had mostly been for Koreans, but the Korean music market is miniscule in comparison to the United States and Japan. While K-pop is well-established in Japan, elsewhere it's still an untapped market, despite legions of fans. What 2017 has really revealed is that groups both big and small can find success outside of their homeland.
It's been an interesting year for K-pop, and one can only hope things continue to get creative. It's nice to see concepts that are a bit different and a bit weird. However, only time will tell what trend will be next.
Written by Kristina Manente
https://magazine.seoulselection.com/wp-content/uploads/2017/09/Lovelyz.jpg
709
1280
rjkoehler
https://magazine.seoulselection.com/wp-content/uploads/2018/01/Seoul-logo.png
rjkoehler
2017-10-23 14:51:34
2017-10-23 14:51:34
The Retro Repackage