Busan showcases the latest in commercial and independent Korean cinema
For cinephiles and fans of Korean cinema, the Busan International Film Festival (BIFF) is a must-attend event as it screens a number of new and recent commercial and independent Korean films with English subtitles. Indeed, it is no coincidence that the growth of the festival – it's now one of the biggest and most prestigious film events in Asia – correlates with the extraordinary rise of the Korean film industry over the past twenty years. The festival is now in its 22nd year and has seen the industry go from strength to strength to become one of the most vibrant national cinemas in Asia.
Noteworthy Busan discoveries
Over the years, the festival has premiered or screened notable films such as Kim Ki-duk's feature debut "Crocodile" at the festival's inaugural edition in 1996, Lee Chang-dong's lauded sophomore feature "A Pepppermint Candy" as its opening film in 1999, and "Breathless" by Yang Ik-june in 2008, along with a host of other features.
Korean films that premiere in Busan sometimes find further exposure at major festivals in Europe, which is a huge achievement for a filmmaker like Kim Dae-hwan whose first feature "End of Winter" had its international premiere at the Berlin Film Festival in 2015. Programmers, therefore, invariably attend Busan in search for the next breakout independent Korean film.
'Glass Garden'
Busan opens with mystery drama 'Glass Garden'
This year, the festival opens with Shin Su-won's "Glass Garden," starring Moon Geun-young, who plays a scientist studying artificial blood, while a novelist (Kim Tae-hoon) writes a story as he spies on her. A secret is unveiled when the book is published. Shin, a former school teacher, attracted attention in Busan in 2014 with her well-received film "Pluto," while her previous film "Madonna" bowed in Cannes in 2015.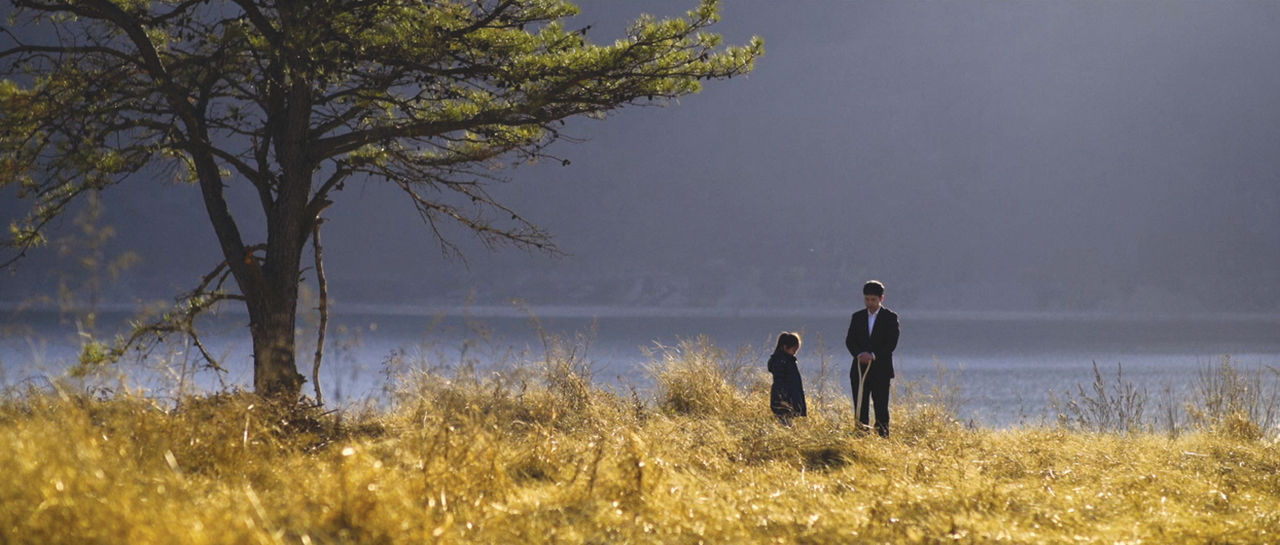 'Romans 8:37'
What to look out for in 22nd edition
Other independent films to look out for in Busan this year include Lee Dong-eun's "Mothers," featuring popular actress Im Soo-jung as a young widow living with her late husband's teenage son; Shin Yeon-sick's "Romans 8:37," about the Korean church; Lee Kwang-kuk's new film "A Tiger in Winter"; and O Muel's "Mermaid," about a former national synchronized swimmer, set on Jeju island. These are all potential noteworthy projects.
Lee Dong-eun's feature debut "In Between Seasons" premiered in the festival's New Currents section last year and Shin Yeon-shick is one of Korea's most talented screenwriters ("Dong-ju"), while Lee Kwang-guk's "Romance Joe" and "A Matter of Interpretation" both attracted critical praise in Busan in 2011 and 2014, respectively.  O Muel's "Jiseul," which premiered in Busan in 2012, went on to win the World Cinema Dramatic Grand Prize at the Sundance film festival.
In terms of commercial films, the festival will screen the director's cut of "The Battleship Island" by Korea's action-maverick auteur Ryoo Seung-wan that was released in July. Jang Hoon's box office smash hit "A Taxi Driver" featuring Korea's top draw actor Song Kang-ho will also greet Busan audiences, while other titles include Lee Soo-youn's psychological thriller "Bluebeard" and Bong Joon-ho's "Okja."
Many of the talent involved in these films attend BIFF, so it is an opportunity to see some of the faces that regularly appear in Korean films and those who are behind the camera. The festival runs October 12–21.
Written by Jason Bechervaise
https://magazine.seoulselection.com/wp-content/uploads/2017/09/GLASS-GARDENJPG.jpg
854
1280
rjkoehler
https://magazine.seoulselection.com/wp-content/uploads/2018/01/Seoul-logo.png
rjkoehler
2017-10-23 14:49:20
2017-10-23 14:49:20
BIFF 2017