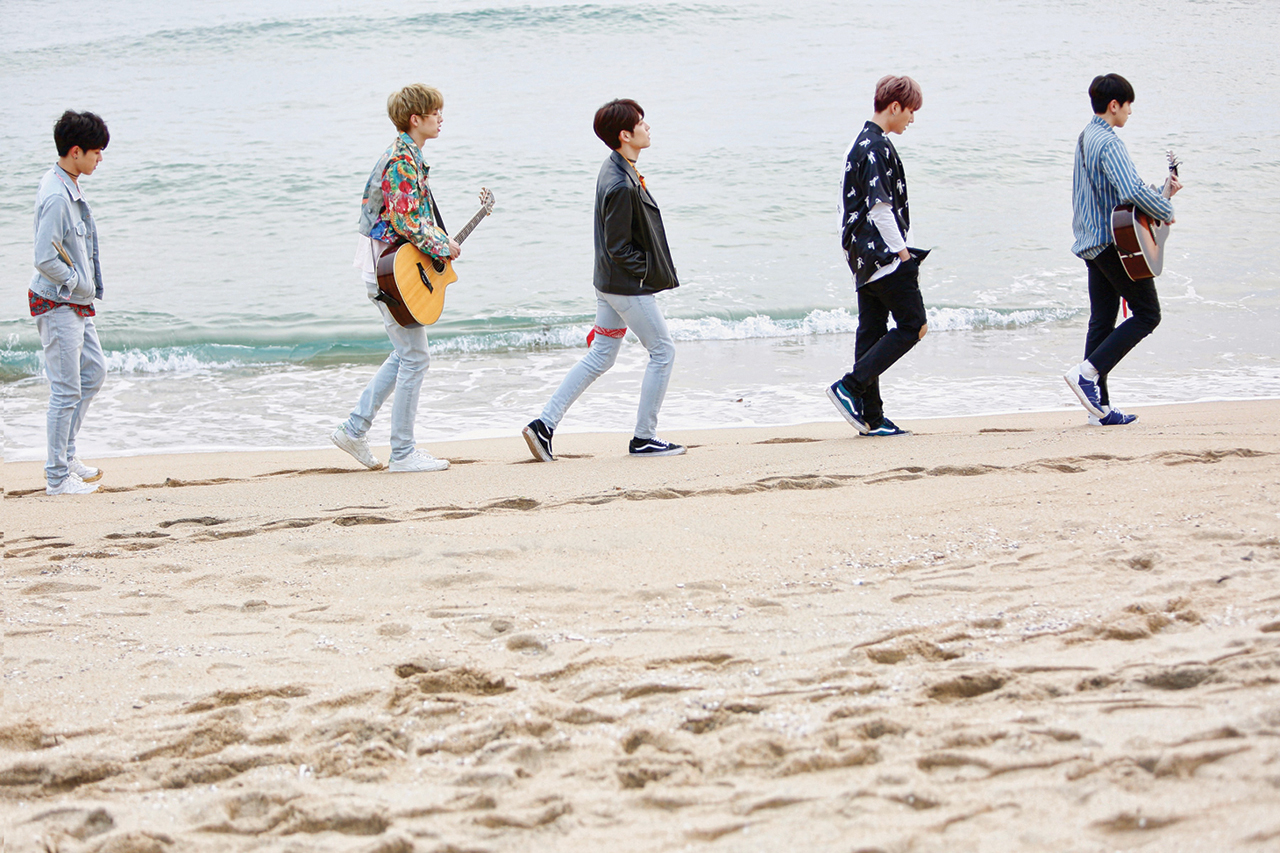 Guitar-playing idols aim to go mainstream
There are new idol groups debuting every month at a rather alarming rate. The harsh judgement of time will reveal which make it through a year and which will fade into obscurity before they've even had a chance to prove themselves.
The K-pop world is too saturated, too cut-throat, and too dependent on trends that quickly change. However, in the constant stream of girl groups and boy groups, something is sweeping into the Korean music scene. What's that breath of fresh air? Idol bands.
CNBLUE and FTISLAND aren't new, the latter is celebrating it's tenth anniversary this year as a matter of fact, but these idol rock bands were never in the majority. Sure, they are relatively successful, and their sound definitely makes them stand out, yet it is the new crop of instrument-playing, singing entertainers that is starting to really create a change in Korean's music scene so often obsessed with synchronized dancing. Bands are re-entering the popular consciousness here. Even Wonder Girls came back as a new-age retro band image before their disbandment earlier this year.
In general, these idol bands have the four basic building blocks of any band: a vocalist, a drummer, a guitarist and a bassist. Occasionally there's a keyboardist or rapper. Just this year there have been a number of groups that have debuted with this formula.  FNC Entertainment's HONEYST and N.Flying are starting to attract some attention, but this trend isn't limited to small entertainment companies, as JYP came out with DAY6 late last year. With groups such as KARD going with mixed-gender line-ups, it's leaked over into the bands as well; South Club has a female keyboardist in their ranks, a welcomed addition and a trend we can only hope continues.
The newest band to enter the market is IZ (pronounced like "eyes"), which debuted with Music K Entertainment at the end of August. They're being marketed as a flower-boy rock band, blending that K-pop aesthetic with the band trend. And it's working.
Teenage girls are the biggest market, frankly, in the world. It is them that go to concerts, buy merchandise, create fan clubs and happily obsess and share anything and everything about their biases and favs. So it's no surprise, and really a smart move, that IZ has spent the time before their debut playing gigs and mini-concerts at middle schools, high schools and universities around Korea. They already have lightsticks and their own YouTube show, a more and more common outlet that groups, especially those signed to smaller agencies, are employing to attract new fans and entertain existing ones.
Only time will tell if the idol bands will truly take hold in Korea's volatile mainstream music market, but we can only hope it does. The variety it will offer will be a wonderful addition, plus who doesn't want to see some idols rock out for once?
Written by Kristina Manente
https://magazine.seoulselection.com/wp-content/uploads/2017/08/Day6-2.jpg
853
1280
rjkoehler
https://magazine.seoulselection.com/wp-content/uploads/2018/01/Seoul-logo.png
rjkoehler
2017-09-05 11:42:54
2017-09-05 11:42:54
The (Re?)Rise of the Idol Band