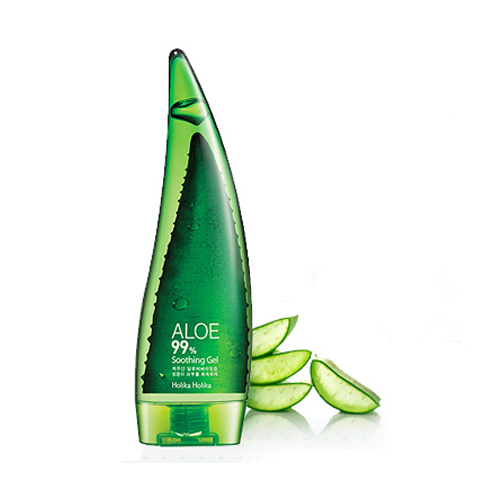 This season's complete K-beauty skincare guide
The summer weather in Korea can be a nightmare for skin troubles. Battling the sweltering heat during the most humid months of July and August, many Seoul expats find their skin woes to be at their worst. Adding a few essentials to your summer skincare routine, however, can make a big difference. More important at this time of year are lotions and potions that will help calm, heal, balance and protect.
Luckily, Korean skincare systems rarely disappoint, and cropping up on cosmetic shelves the peninsula over are new and innovative ingredients designed to combat and control skin that suffers during the summertime. In addition, the vast range of sunscreen types available in Korea offer a convenient solution for maintaining all day protection for any skin type.
Charlotte Cho, cofounder of Soko Glam (www.sokoglam.com) and editor-in-chief of The Klog (www.theklog.co) says, "I'm obsessed with all the latest sun care coming out of Korea. There is always something new and interesting happening, so there is never a dull moment with K-beauty!"
We take a look at some of the top beauty picks for your skin this summer.
Sunscreen
As your first and best line of defense against damaging UVA/UVB rays, sunscreen takes absolute priority during these sun-soaked months. Finding a formula that has the highest amount of protection without causing breakouts and clogging your pores, however, can be a challenge. Many new sunscreens are formulated with ultra-moisturizing yet light ingredients for optimum levels of hydration, helping ensure a supple and clear complexion.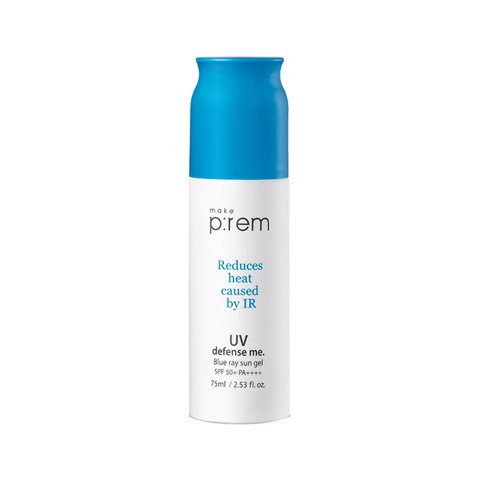 Make p:rem Blue Ray Sun Gel SPF 50/PA+++, a mattifying gel, is formulated with chia seed extract for moisture and contains Niacinamide which doubles as a skin brightener. Its formula is unique in that it also, literally, cools the skin's temperature by several degrees!
Huxley Secret of Sahara: Sun Safe Cream SPF 50/PA++++ offers the highest protection with added moisture from prickly pear seed oil. As a bonus, this product is certified "green" by the environmental workers group (www.ewg.org).
Aromatica Calendula Non-Nano UV Protection SPF 30/PA+++ is a hypoallergenic/organic formula infused with calendula, green tea, coconut oil and shea butter. Ideal for sensitive skin, it's even safe for children and pregnant women.
After-sun
Should your skin find itself suffering after a little too much time in the sun, try one of many new products focused on helping calm and heal irritated skin.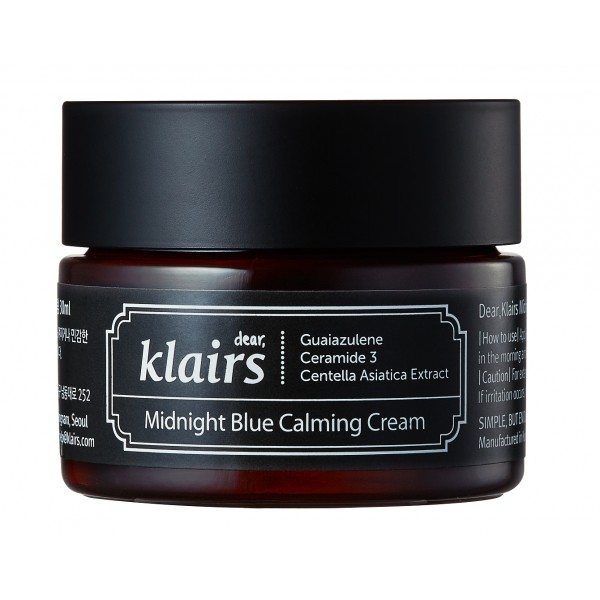 Klairs Midnight Blue Calming Cream is formulated with guaiazulene. derived from chamomile oil and Centella asiatica, which calms and hydrates red and irritated skin.
Dr.Jart Cicapair Re-Cover is a mint-toned cream that helps to calm skin with traditional tiger grass (Centella asiatica) and acts as a color-correcting light BB cream to neutralize redness.
Holika Holika Aloe 99% Soothing Gel is your skin's best friend, should you accidentally find yourself cooked like a lobster this summer. A crowd favorite, this product contains 99 percent fermented aloe vera juice as well as extracts from watermelon, cucumber and ever-popular Centella asiatica.
Moisture
Although it may seem counterintuitive to apply extra lotion to your face during this humid heat, it is actually vital to keep your skin moisturized during a heat wave. The key is to identify ingredients that plump and hydrate without clogging pores. For this reason, many Korean and global brands are turning to alternative sources of hydration, rather than the usual "filler" ingredient, water. Charlotte Cho says, "I am all about products containing birch juice, which is one of the most hydrating ingredients and often replaces water in formulation. Water does not provide the level of nutrients, amino acids and hydration that birch juice can bring, which is why a lot of Korean products are starting to use birch juice instead."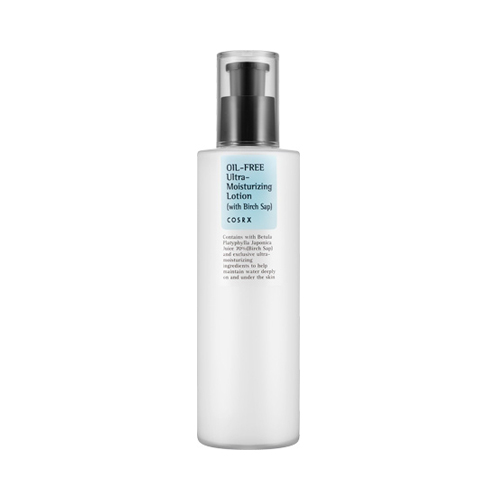 Cosrx Oil-free Ultra Moisturizing Lotion made from 70 percent birch sap calms and hydrates acne-prone skin without clogging pores
Huxley Secret of Sahara Oil Essence's primary ingredient is prickly pear seed oil, which is high in linoleic acid and also contains ingredients such as yerba mate leaf, quinoa and camu camu. It absorbs quickly into the skin with no greasy film.
Erborian Seve de Bamboo Eye Matte utilizes bamboo sap to hydrate the delicate eye area as well as bamboo fibers to lock in moisture while creating a matte finish
Olivarrier Fluid Oil contains 100 percent squalene derived from only the highest potency olives, to mimic the skin's natural barrier. Squalene is an ingredient tipped to be big over the coming months in Korean skincare.
Anti-blemish
If you do still find yourself burdened by the occasion blemish or acne prone skin, K-beauty also has you covered.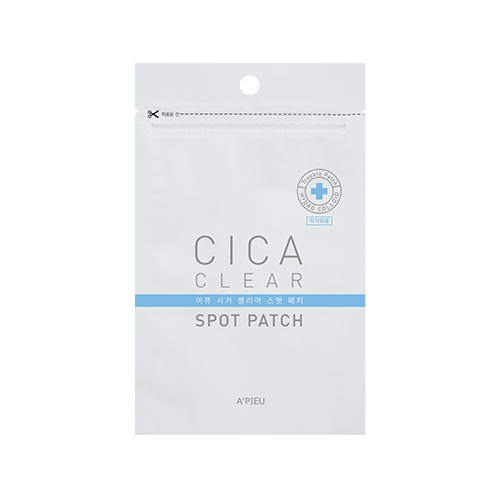 A'pieu Cica Clear Spot Patch are hydrocolloid patches that soak up moisture and oil to speed up the healing process, while protecting delicate skin during a breakout
Medicube Red Serum Plus is a powerhouse cocktail of acne-fighting ingredients! Formulated with colloidal sulfur and ovalicin to help control sebum production as well as ingredients such as salicylic acid and 19 botanical extracts to further combat acne.
Mizon Acence Blemish Out Pink Spot contains both a calamine-based, dual-layered solution for calming and another layer of AHA/BHA-infused liquid to slough away blackheads and dead skin cells.
More Info.
1. Make p:rem Blue Ray Sun Gel SPF 50/PA+++ KRW 22,000 | 2. Huxley Secret of Sahara: Sun Safe Cream SPF 50 PA++++ KRW 28,000 | 3. Aromatica Calendula Non-Nano UV Protection SPF 30/PA+++ KRW 22,000 | 4. Klairs Midnight Blue Calming Cream KRW 21,900 | 5. Dr. Jart Cicapair Re-Cover KRW 42,000 | 6. Holika Holika Aloe 99% Soothing Gel KRW 6,300 | 7. Cosrx Oil-free Ultra Moisturizing Lotion KRW 19,000 | 8. Huxley Secret of Sahara Oil Essence KRW 43,000 |  9. Erborian Seve de Bamboo Eye Matte KRW 36,1000 | 10. Olivarrier Fluid Oil KRW 36,000 | 11. A'pieu Cica Clear Spot Patch KRW 2,800  12. Medicube Red Serum Plus KRW 39,000 | 13. Mizon Acence Blemish Out Pink Spot KRW 18,000
Written by Dot Moore
https://magazine.seoulselection.com/wp-content/uploads/2017/07/Holika-Holika-Aloe-99-Soothing-Gel.jpg
500
500
rjkoehler
https://magazine.seoulselection.com/wp-content/uploads/2018/01/Seoul-logo.png
rjkoehler
2017-08-24 11:57:16
2017-08-24 11:57:16
Summer Skin