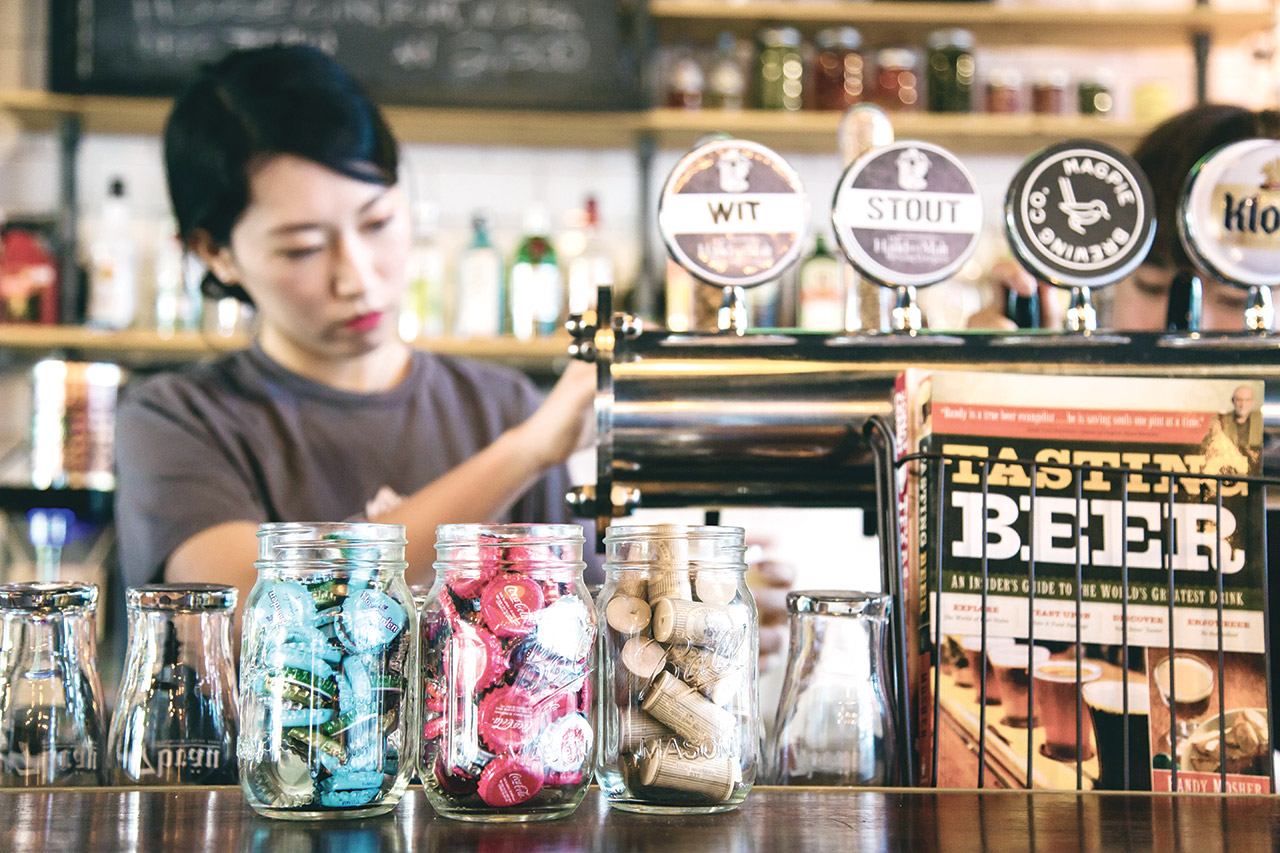 Barbeque fans go the distance to try some of the best smoked meat on the peninsula at Wonju's Sweet Oak
Just a quick train or bus ride away from Seoul lies some barbeque magic. Wonju's Sweet Oak BBQ is an outpost of Americana, complete with country-western music and a wood-burning stove. Proprietor and "Grill Sergeant" Augustin Flores has brought the Korean love for meat and novelty together with traditional American barbeque in a glorious, smoke-flavored menu.
"Koreans have a history of taking a liking to things American, and barbecue has been a huge part of Korean culture. The two have just finally come together," Chef Flores offers. "That, and everyone's always looking for something new. Korean diners in general really seem to appreciate passion and process, and they see it in American barbeque."
Creating great barbeque takes more than passion, though. Technique and knowledge of how to create the tenderness and flavor that are the hallmark of great barbeque take time, effort and dedication. Flores says, "Barbecue is the oldest form of cooking, and it's still probably the single most universal style of cooking. Wherever you are in the world, when people want you to try their country or region's cuisine, chances are they're offering you barbecue."
Each style of barbeque is a different beast, and Flores has been a diligent student. "I was always into backyard barbecue growing up, and we have a big barbecue culture in my homeland of Guam. It wasn't until several years ago though that I became interested in American barbecue."
"In my first years in Korea, I was soaking up a little too much of the local drinking culture. I was hungover on many afternoons and would binge watch food TV shows in bed all day and night. I made a decision one day to quit drinking alcohol completely. In the next two years, I learned how to barbecue from celebrity pitmasters in America, graduated from Le Cordon Bleu in London, and attended William Blue School of Hospitality while working in a variety of kitchens in Sydney, Australia. I met my wife in London, and after Sydney, we returned to Korea and opened Sweet Oak together in 2015."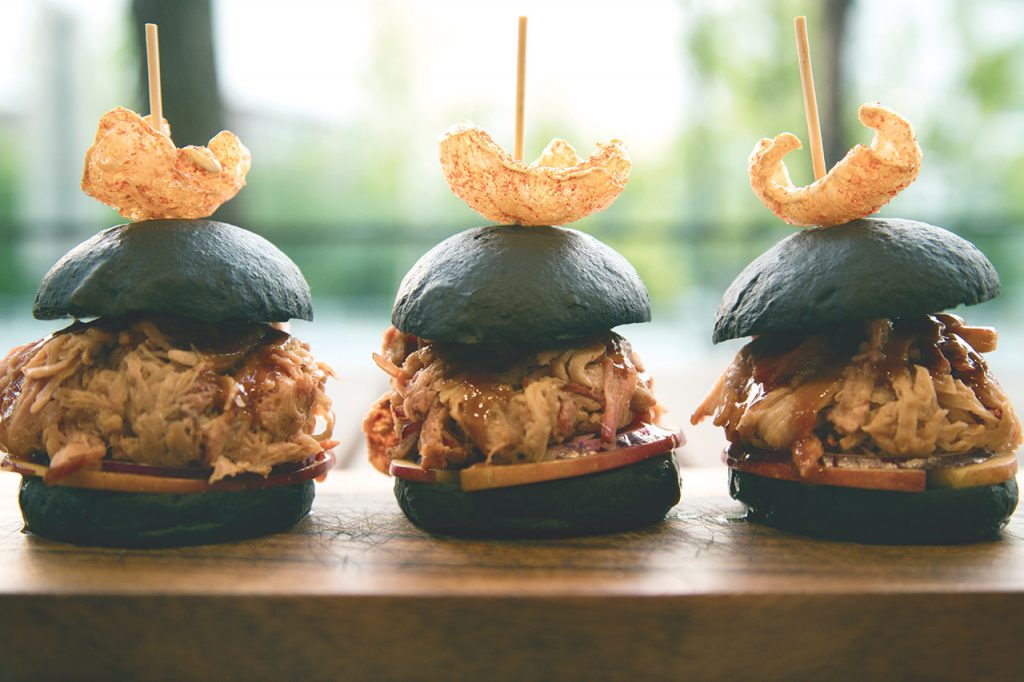 A destination restaurant
The work Flores and his wife Euna have put into their studies pays off. While they might not have grown up at the elbow of a pitmaster, dedication to the form has resulted in outstanding food. Everything has the right amount of smokiness, tenderness or chew depending on the cut, from brisket to pulled pork to the mammoth, almost cartoonishly huge beef ribs that are one of Sweet Oak's distinguishing cuts. The training also shines through in the little touches, like slivers of apple and black brioche buns for the pulled pork sliders, and a distinctly tapas-style flair to the chorizo version. The house's own favorite, piri-piri chicken, crackles with carefully balanced flavors. But much of the food is deliberately pared down to its most classic, essential form.
"Our side dishes are fairly simple – 'delightfully plain' I like to call them. When I was planning the menu, I was tempted to get creative and trendy with the sides, but I realized that all the great barbecue restaurants in America kept things simple. You order beans and they scoop some into a styrofoam cup and there it is, an extra cast member to the lead role. When you eat American barbecue, you almost expect that no-frills potato salad." This commitment to simplicity doesn't mean Flores and the Sweet Oak team have decided to rest on their laurels, though.
Flores notes, "We're constantly experimenting. We're smoking cuts that have never been smoked before here in Korea, and one month we smoked five different cuts of beef ribs. We're also one of the few barbecue restaurants in Korea that use a traditional 100 percent wood-fired smoker. We've become a destination restaurant. People often drive two hours or more to eat our food. Before we opened, I imagined a few diehards would drive the distance, but I never imagined we'd have out-of-town customers every day. I'd hate to have someone drive that far and have a bad experience, so it really puts the pressure on us even more to deliver a solid product."
Out-of-towners aren't the most unusual audience Flores has had for his food, though. In a video that went viral, Sweet Oak hosted North Koreans for their very first taste of American barbeque. "The North Korea video was an old idea of mine, but Chris Kwon Lewis and the team at Digital SojuTV really made the video what it was. I imagined it was just going to be an entertaining tasting video, but it really evolved into much more than that. It offered viewers a unique insight into North Korean culture you wouldn't see anywhere else. The barbecue was just the vehicle. We were all thrilled with all the coverage we were getting and all the comments and feedback from people around the world."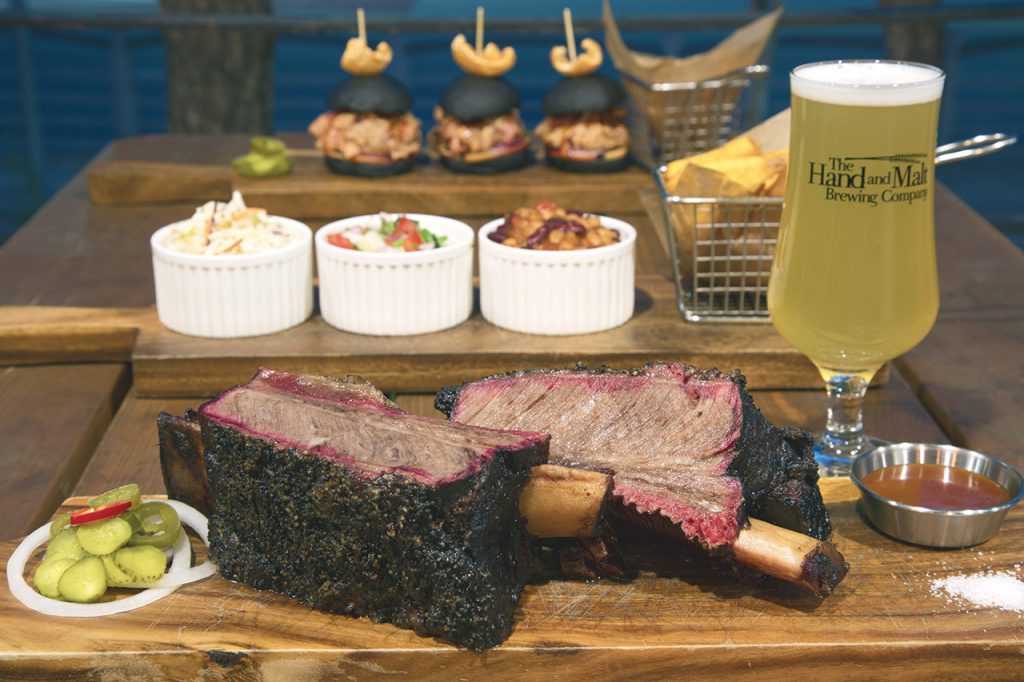 Written by Jennifer Flinn
Photographed by Noe Alonzo
https://magazine.seoulselection.com/wp-content/uploads/2017/07/27C0690.jpg
853
1280
cyn
https://magazine.seoulselection.com/wp-content/uploads/2018/01/Seoul-logo.png
cyn
2017-07-11 10:27:21
2017-07-24 11:40:18
The Sweet Smell of Summer Smoke