What looks are set to be big this spring in Korea's blooming beauty scene?
Here we are: Spring is upon us, and summer is soon to follow, with new and daring trends in makeup. While Korean skincare has recently taken the world by storm, Korean cosmetics have been a little slower to the game. Local brands like Pony Effect, 3CE, and Chosungah22, however, are beginning to introduce new techniques and a bolder array of color options to compete with, and even outshine, global brands. Some of the trends sweeping the runways both locally and internationally this season include delicate pastels, glitter applique, neon, gleaming skin and intense, unabashed red. With the sizzling months of heat ahead, let's take a look at some of the hottest K-beauty products essential to your summer style.
Bold Colors
Korean makeup trends have typically embodied tamer color schemes and techniques. The recent influence of vloggers such as Pony and SSIN, however, have shaken things up a little. Korean runways featuring impressionistic brush strokes of color, along with the emergence of the Japanese "kira kira" trend ("kira" meaning "sparkle" in Japanese) this spring, have seen K-beauty influencers pushing boundaries further than ever before.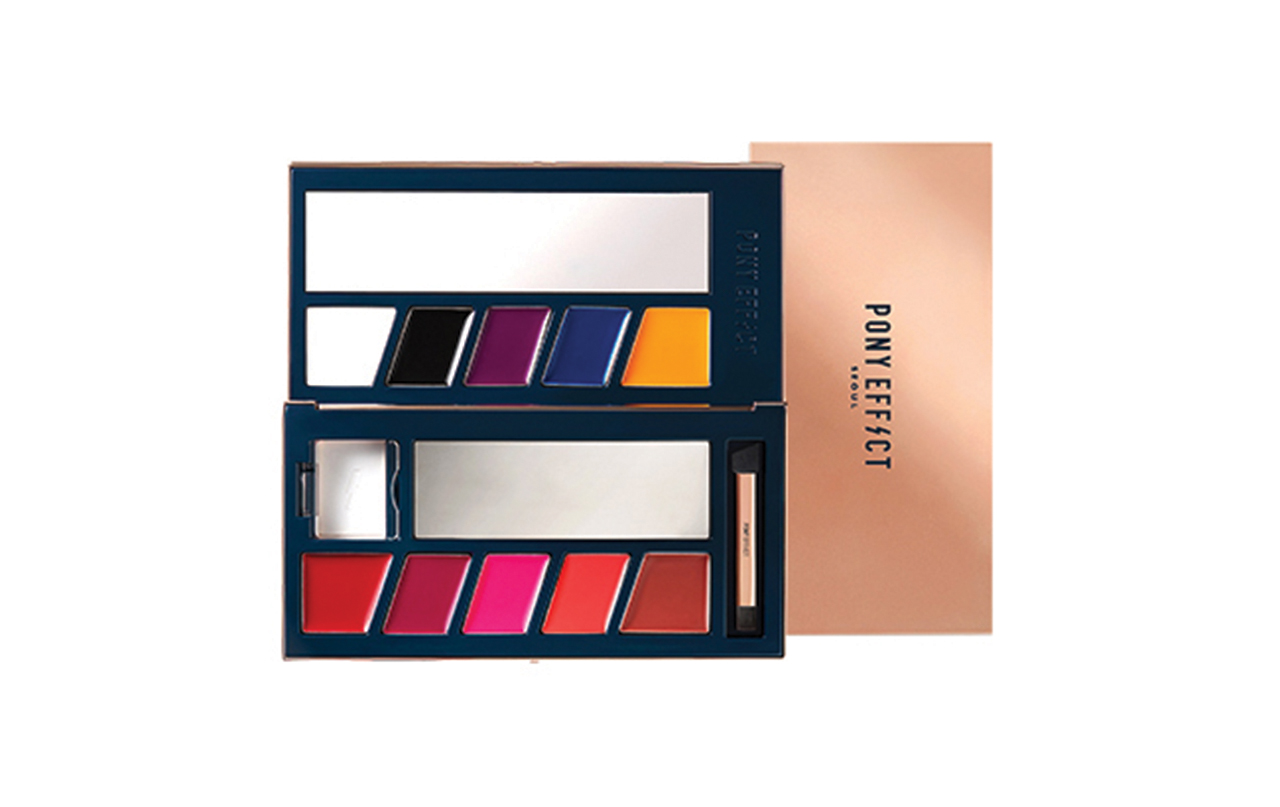 PONY EFFECT Customizing Lip Palette KRW 38,000
Tony Moly Perfect Eyes Dual Stamp Eyeliner KRW 9,000
ETUDE HOUSE Wonder Fun Park Mascara KRW 12,000
16 Brand Pencil Eyeliner "Cobalt Blue" KRW 11,000
Beauty People Flash Fix Pearl Pigment KRW 5,000
Blush Draping
"What is blush draping?"  We hear you cry. Much loved by the 80s, "blush draping" uses colors instead of bronzers and highlighters to achieve a contoured look. The additional resurgence of Japanese makeup style "igari" (which also sees the use of pinks and reds to color parts of the face) has blush products taking center stage globally this season. Dual-use products for face/lips are especially handy for these ultra-flushed looks.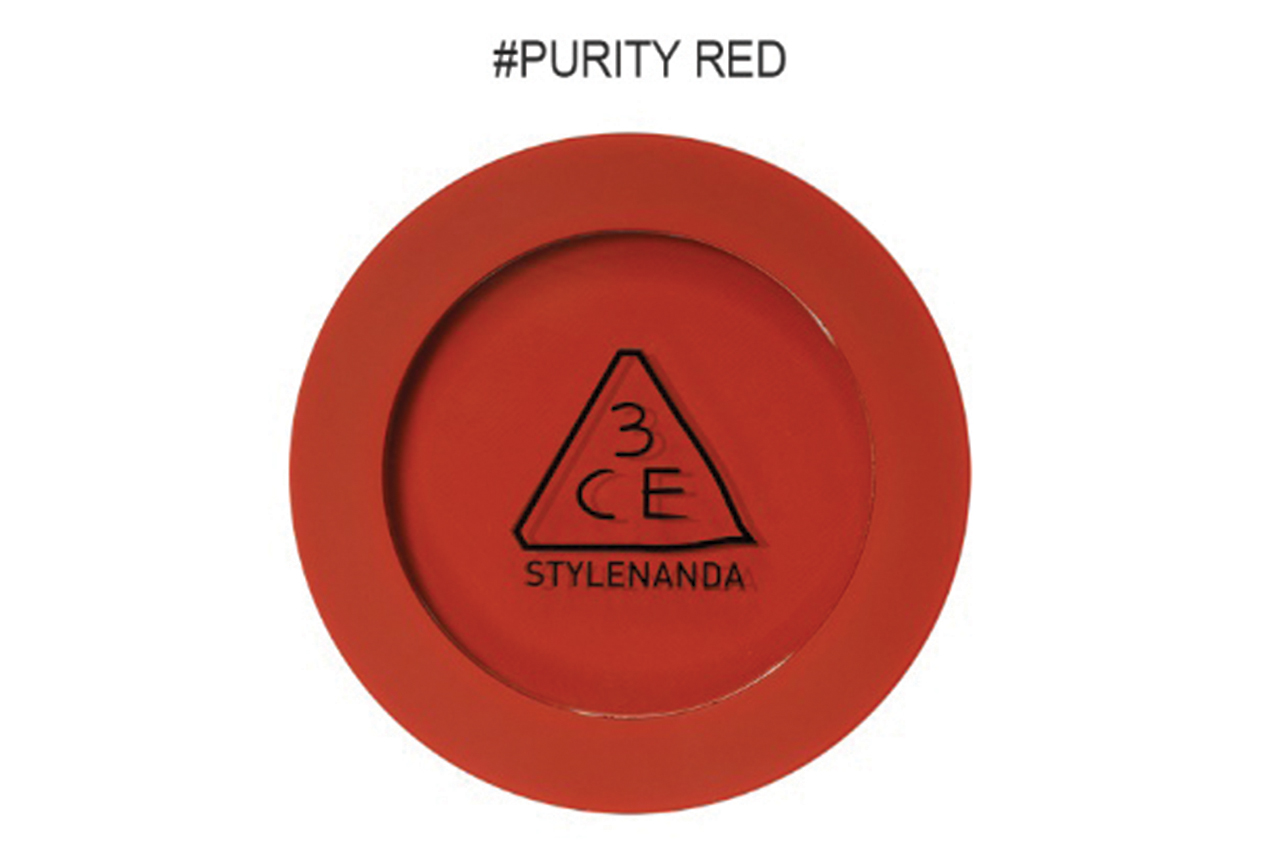 3CE Red Recipe Face Blush #Purity Red KRW 17,000
16 Brand Lip/Cheek Finger Pen KRW 14,000
Chosungah22 Lip/Cheek "Black Bakara" KRW 10,400
3CE Mood Recipe Lip Color Mini Kit KRW 50,000
Iridescent Skin
2017 runways had models across the board sporting skin glowing enough to rival a solar flare. Strobing combined with ultra-dewy skin mimics a youthful and slightly-perspiring summer glow. The gleam is heavily concentrated from the cheeks to the temples and brow bones, with soft hints of shimmer on the cupid's bow and nose.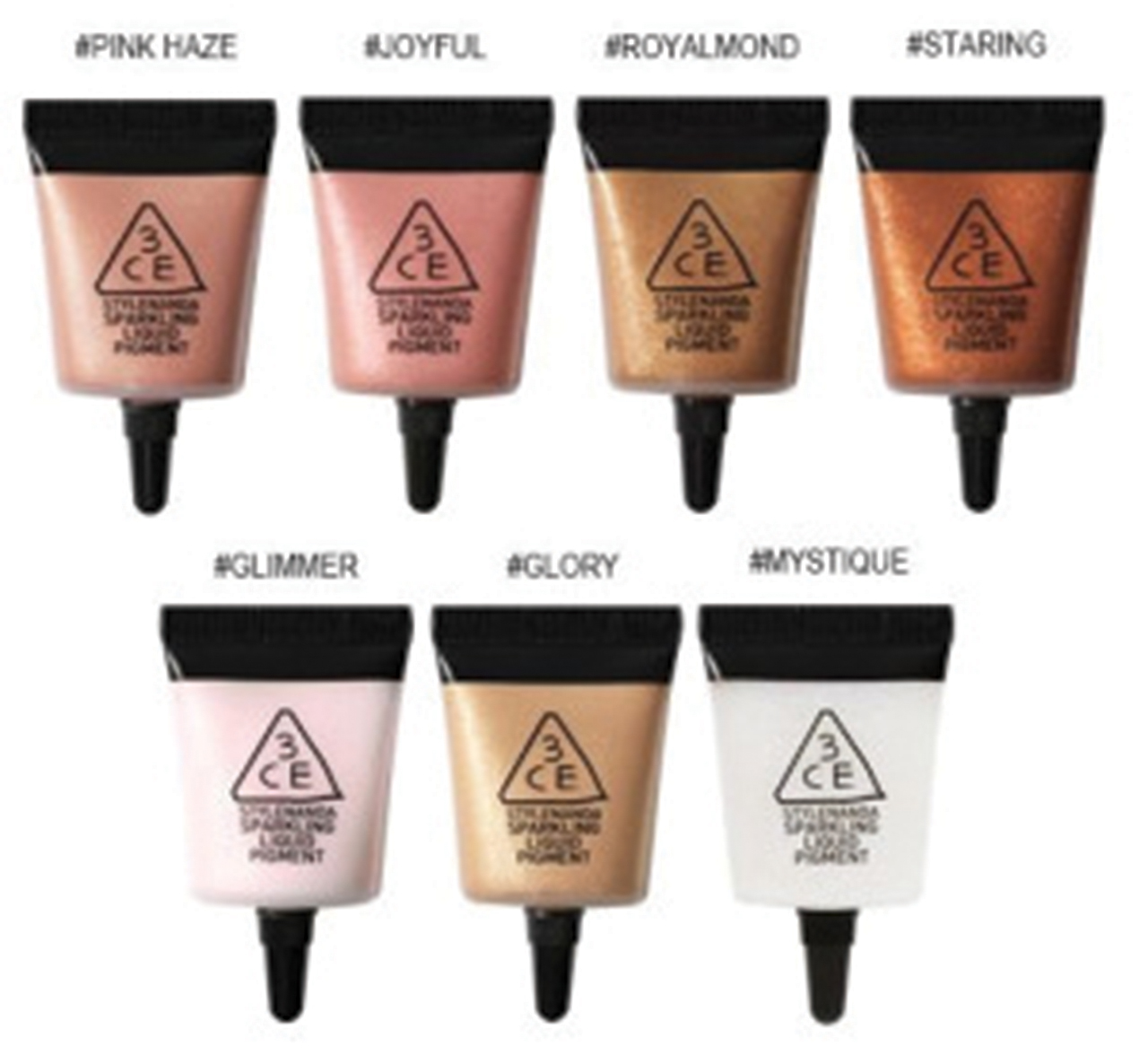 3CE Sparkling Liquid Pigment KRW 19,000
Chosungah 22 24H Ray Beam Up cream KRW 25,000
Innisfree Rose Marbling Highlighter KRW 17,000
Written and makeup by Dot Moore
https://magazine.seoulselection.com/wp-content/uploads/2018/01/Seoul-logo.png
0
0
rjkoehler
https://magazine.seoulselection.com/wp-content/uploads/2018/01/Seoul-logo.png
rjkoehler
2017-04-27 11:57:54
2017-04-27 11:57:54
Hot on Trend