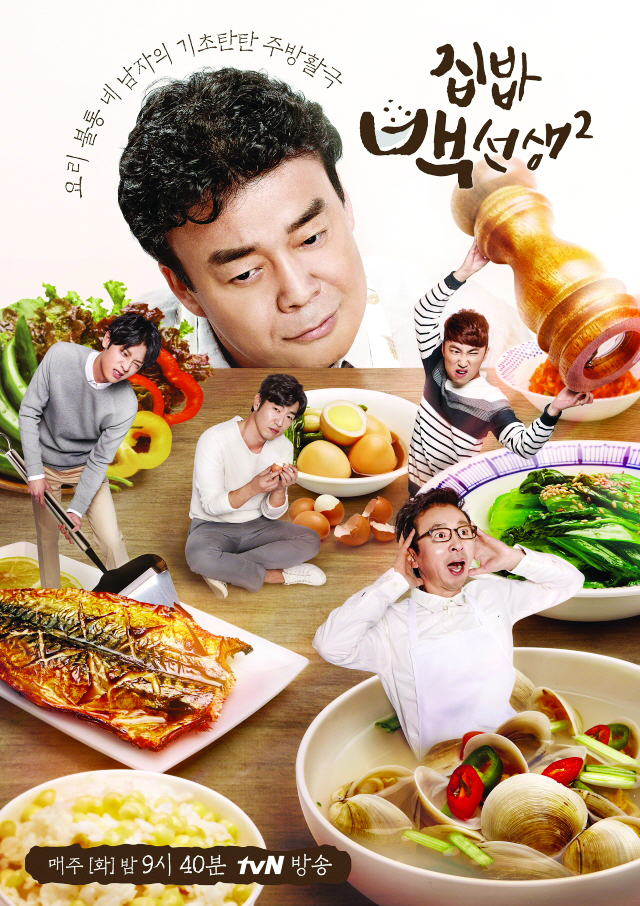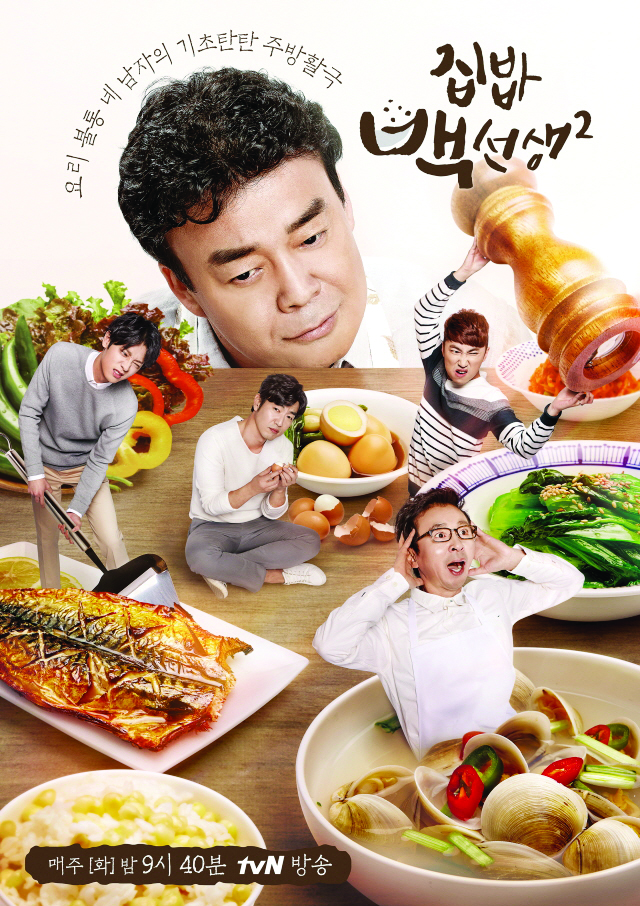 Are Korean TV's cooking shows all played out?
If you turn on the TV, you may notice one thing: everybody is cooking and/or eating. OK, that might be a bit of an exaggeration, but not a big one. Over the past year, the most noticeable trend on TV in Korea has been the "cookbang," or cooking show. Some feature professionals dressed up in white, seasoning their dishes with mesmerizing chef tricks; others show a guy with curly hair explaining, with a big grin on his face, how to make a fake mojito.
Many critics have been expressing their opinion on the cookbang's soaring popularity. In Korea's Confucian society, where women still do most of the housework, men in the kitchen are "hot" enough to draw female viewers, while men wish to emulate them. It also promotes the idea that anyone can cook. Although professional chefs do appear on the show "Please Look after My Fridge," for example, their recipes are so simple that you want to try them out for yourself. The skyrocketing sales of spices and kitchen utensils over the year, according to Lotte Mart, a major retailer, lends evidence to the impact the shows have had on local lifestyles.
Now, however, cookbang shows appear to be in decline. The ratings of major cooking shows are tanking. "Paik's Home Cooking," featuring Paik Jong-won, a famous restaurateur who triggered the cookbang trend, saw its ratings cut in half this second season. "Please Look after My Fridge" is doing relatively well with an average three percent ratings, but this is nothing compared to its record ratings of 10.04 percent last summer.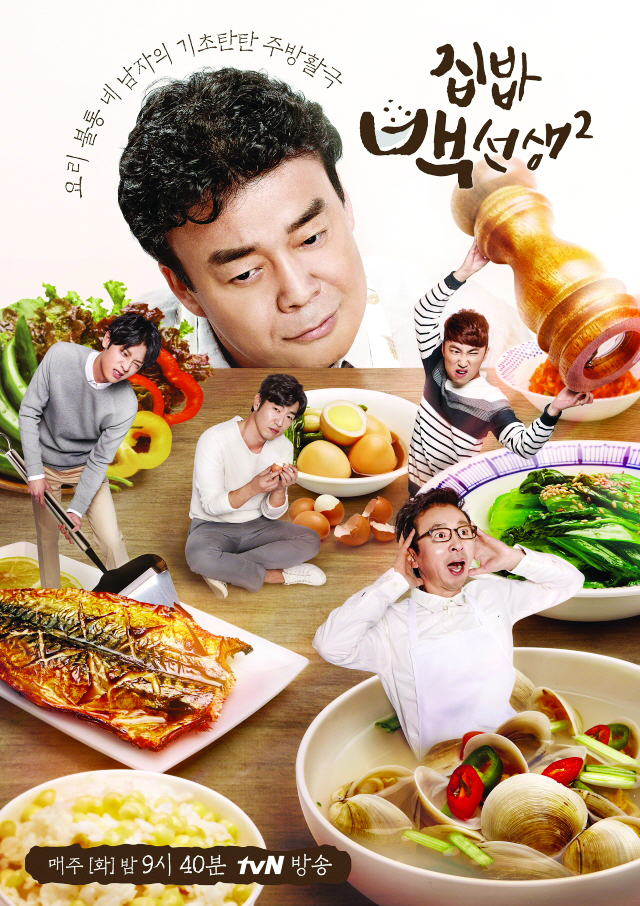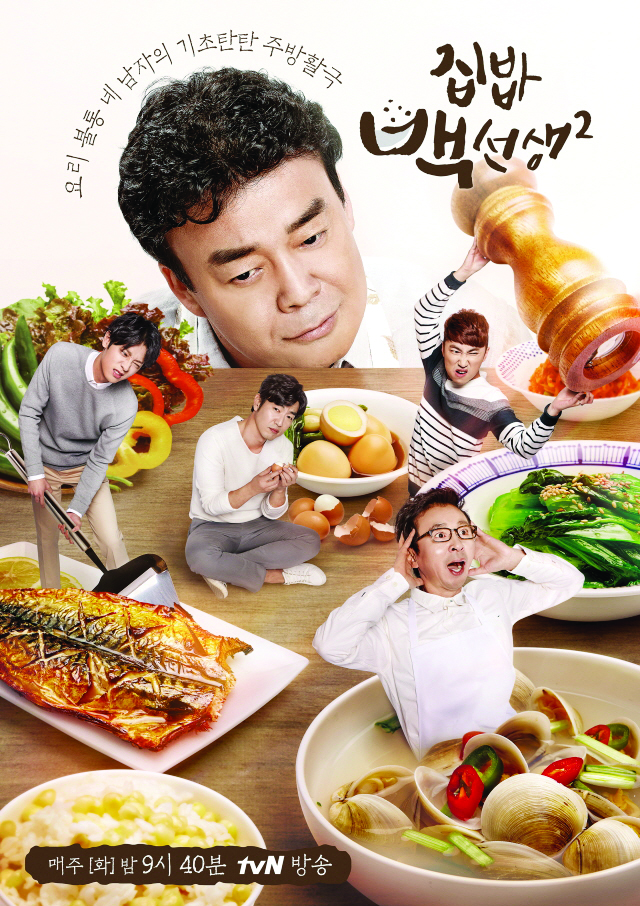 Why the decline? "You should look no further than singing competitions," said Jeong Deok-hyun, a 30-year-old male who identified himself as a fan of cooking shows. "A few years ago, Koreans went wild about singing competitions, and TV was flooded with shows featuring both professional and amateur singers. Now, everyone's in the kitchen." Indeed, there are countless cooking shows both on terrestrial and cable channels: tvN, a cable channel spearheading the trend, aired cooking-themed shows 27 times in the second week of November (including the reruns), and new shows are still popping up. No doubt viewers are tired of it.
Does this mean the end of cookbang, then? Perhaps it just means an end to the hype. "The cookbang's popularity is exaggerated," said Mr. Paik, when asked about the genre's waning popularity at a press conference. "I hope the cookbang remains as a unique genre for those who genuinely love it, just like sports."
In fact, cooking shows already had a firm audience base way before the cookbang craze. Olive TV, a cable cooking channel launched in 2000, caters to enthusiasts with a variety of cooking-themed shows. The latest episode of "Three Meals a Day: Fishing Village, Season 3" ranked first in its time slot, even while it sticks to its original format. The cookbang is unlikely to die out, just as a handful of singing competitions still exist to resonate with viewers. If a network wants to create a buzz, however, it might need to look for something else.
Written by Lee Jungjin
Photos courtesy of tvN
https://magazine.seoulselection.com/wp-content/uploads/2017/01/tvN-_집밥-백선생2_-상시-포스터.jpg
906
640
rjkoehler
https://magazine.seoulselection.com/wp-content/uploads/2018/01/Seoul-logo.png
rjkoehler
2017-03-24 11:36:34
2017-03-24 11:36:34
Rise and Fall of the Cookbang