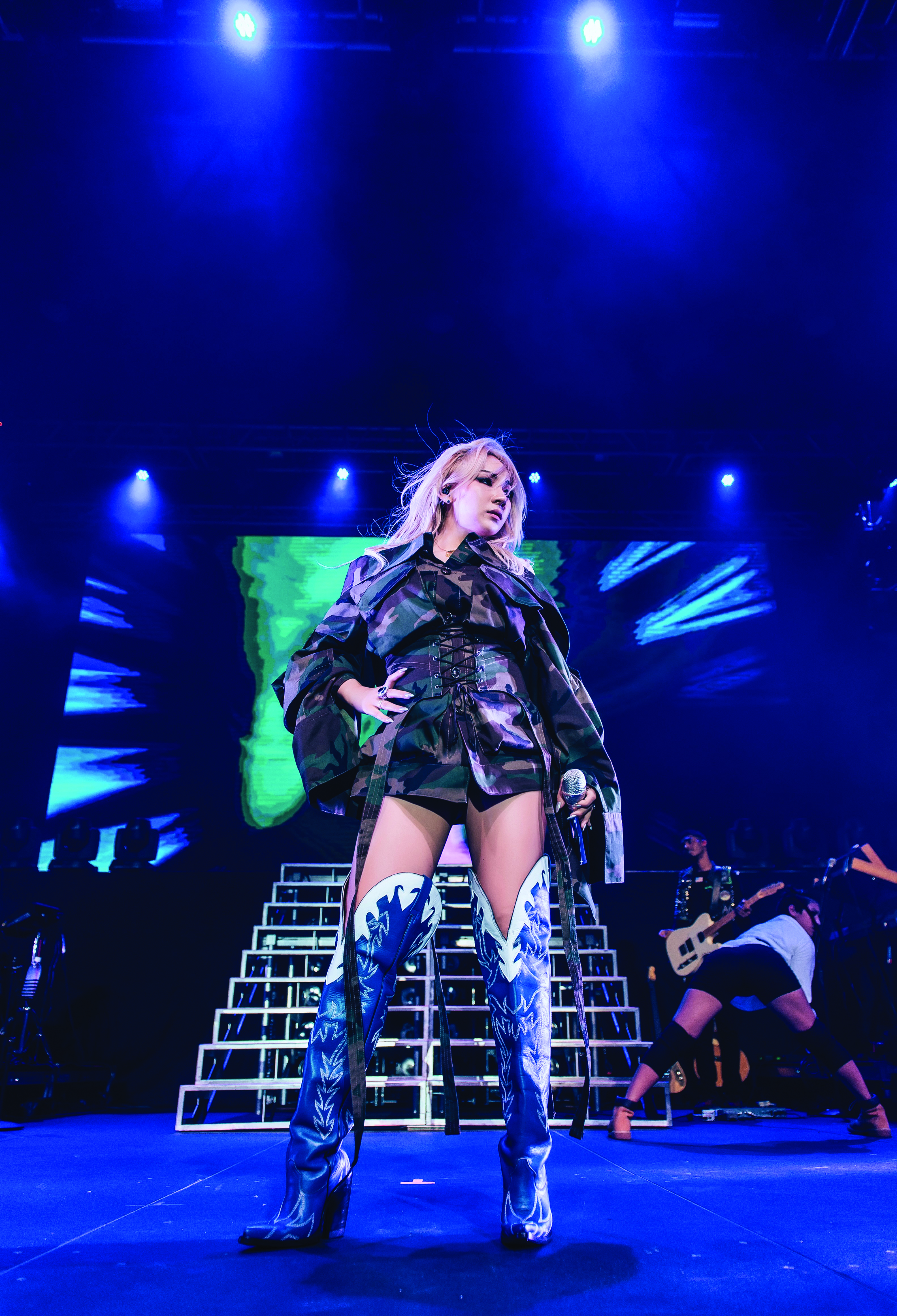 With her U.S. debut, CL of 2ne1 tries to succeed where other K-pop stars have failed
If you don't know K-pop you probably have no idea that CL (Chae Lin), the rapper of record-breaking girl group 2ne1, is on her way to take American Pop by storm. If you are familiar with K-pop, chances are you've been waiting for her U.S. debut for quite a while now.  CL just finished a tour across North America promoting her new EP, which will be released at the end of the year. Although the single was released in the last month, her U.S. debut was announced over two years ago. Fans have been annoyed, to say the least. Now that its here, the real question is, will America be interested in this Korean import, delivered in English?
Many groups in the past have tried to dominate the music markets with U.S. crossover hits, but most, if not all, have crashed and burn. From Girls, Generation's David Letterman Show fail to BoA's failed attempt to pick up where Britney Spears left off, K-pop "idols" haven't been able to reach any audiences beyond the niche markets they've captured on the Internet. One exception is "Gangnam Style," which achieved global popularity with no foreign marketing push purely because of its viral music video.
Here comes the artist that just might do it, however. CL is partnering with major players in hip hop and dance music like Diplo and Skrillex, something only a select few non-Western artists have done in the past. While this is very impressive, it might not lead to much. Every K-pop act that has made a bid on the American music industry has left little if any impact on U.S. music fans.
It is hard to say if CL will be the one, but based on the reception of her single "Lifted," it's still hard to say. The single debuted at number 17 on the Billboard Social chart, but is that enough? There are bands in Korea who aren't making any attempt to "make a splash" in the United States who have better debut stats then that. Only time will tell how this success will work out. What can be said is that this Korean rapper will have her work cut out for her.
What makes Korea different from the United States is that the United States has a very large market for indie music. CL, whose brand is very commercial, should downsize her goals. Instead of aiming to be the brightest hip hop start in the sky, it might be more realistic to aim for success in the indie charts. Unlike Korea's music market, U.S. independent music labels love creative, innovative ideas that drive niche markets. That is exactly how K-pop is viewed by most Americans, and it is exactly what CL delivers.
Written by Antoine Lee
Photos courtesy of YG Entertainment
https://magazine.seoulselection.com/wp-content/uploads/2017/01/NO1_8971.jpg
4647
3167
rjkoehler
https://magazine.seoulselection.com/wp-content/uploads/2018/01/Seoul-logo.png
rjkoehler
2017-03-24 11:46:21
2017-03-24 11:46:21
American Breakthrough?