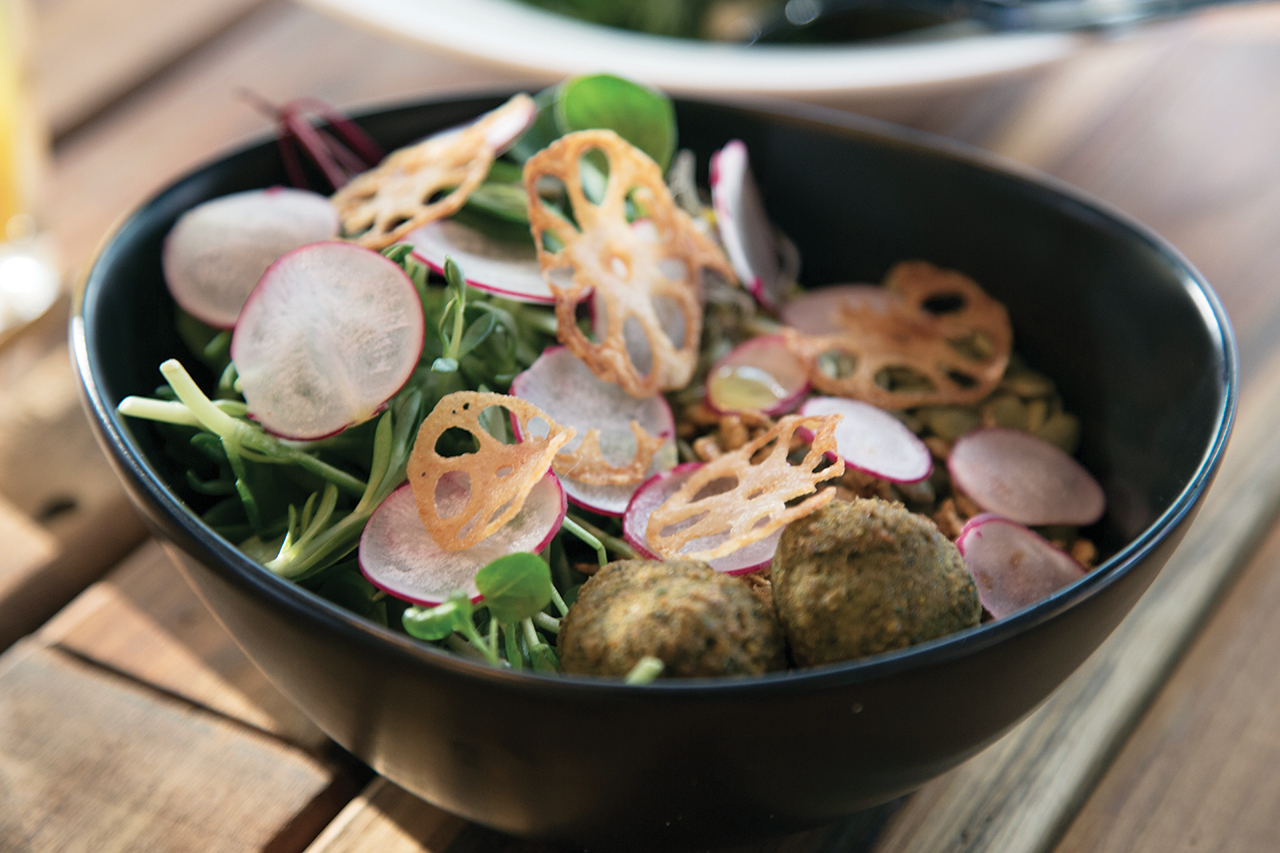 Vegetarians and vegans have long complained about the dining scene in Seoul. Changes are afoot, though, as green eateries have sprouted up in recent years to offer vegetarian or vegan menus that are both healthy and delicious.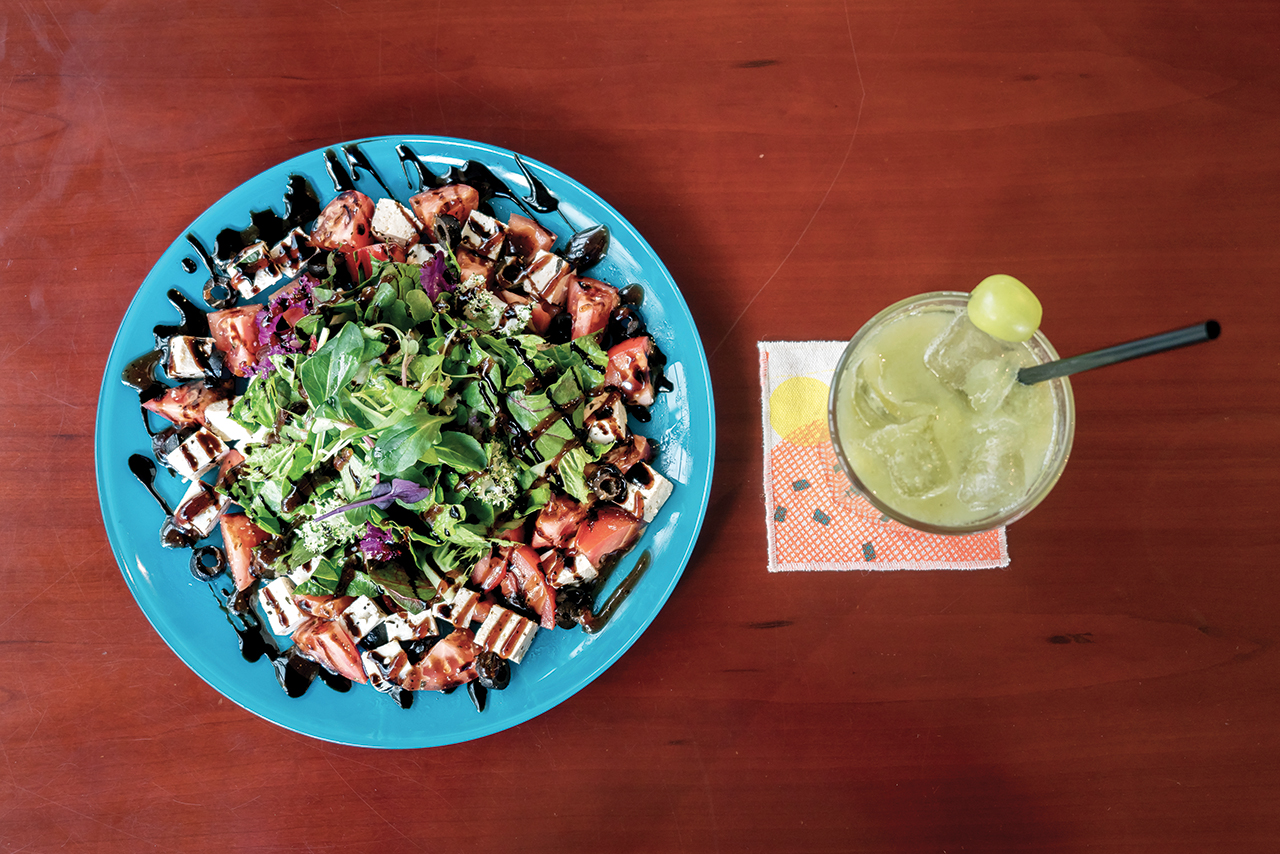 Slunch Factory
Slunch Factory is the brainchild of five women designers who wanted to introduce healthy food based on low-salt, low-calorie and low-fat ingredients. A combination of the words slow and lunch, Slunch first started out as a take-out and delivery lunch or dosirak service. The dosirak catering service is still available for group meals or company functions. The restaurant-cafe also features an exhibition space, "Elephant Art Gallery," for emerging artists and curators.
The menu at Slunch is not wholly vegetarian or vegan. There are meat dishes like the popular spinach chicken curry or shrimp rice noodle salad. All ingredients are carefully described to help various types of vegetarians and vegans choose the right dish. There's a selection of soups and salads, rice and noodle dishes and even a few vegetarian and vegan pizzas. There are also fresh juices and desserts to round out the meal.
Sangsu-dong 상수동
1 fl., 38 3-gil, Wausan-ro, Mapo-gu
02-6324-9870
www.slunch.co.kr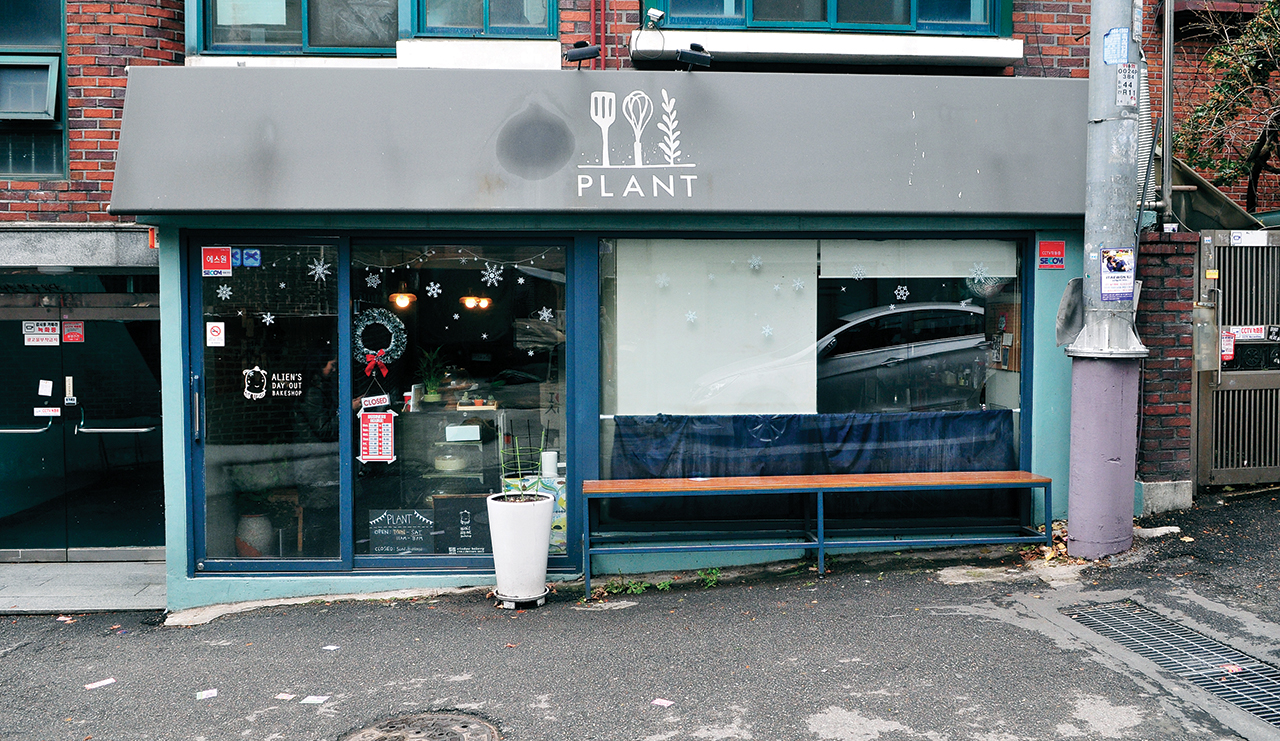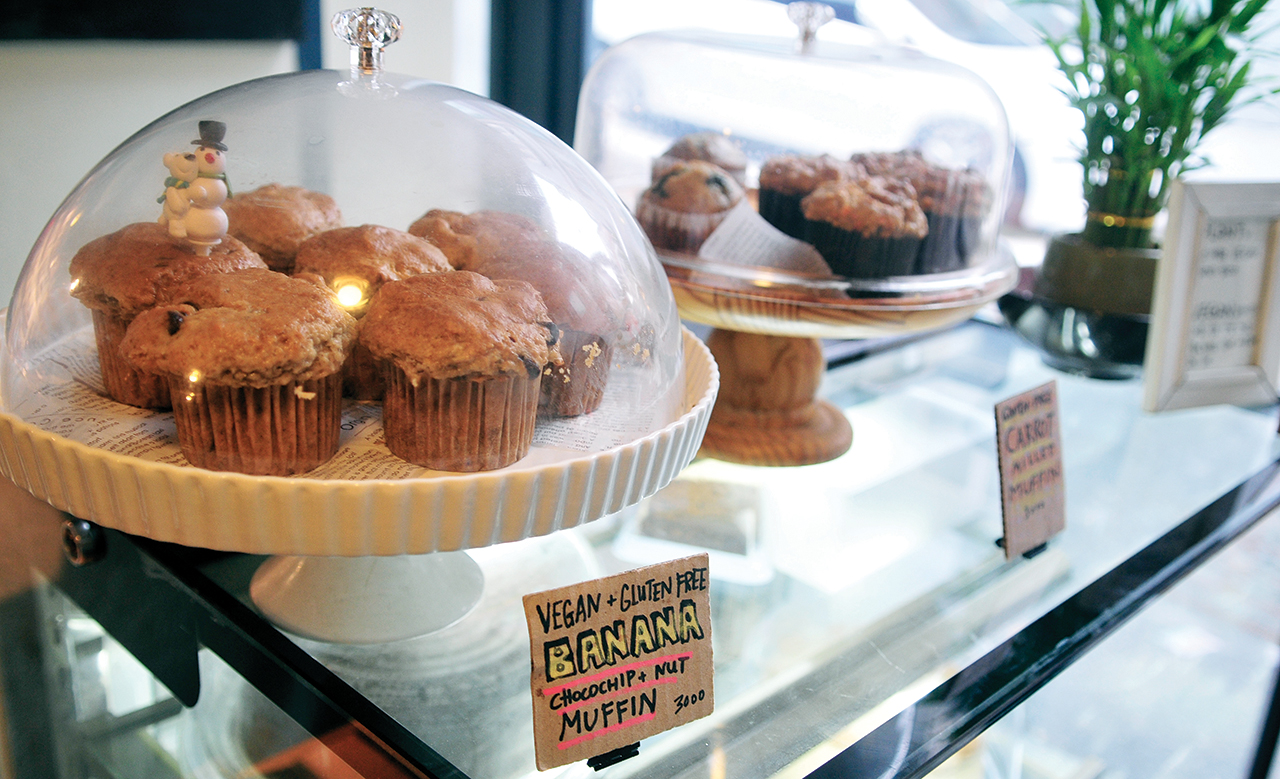 Plant
Plant's story began from a popular vegan blog, An Alien's Day Out, which chronicled the dining tribulations and delights of its vegan writer, Mipa Lee. Lee began selling vegan baked items online and opened Plant vegan cafe in Itaewon in 2013. Plant is a cozy cafe, chock-full of delicious vegan baked goods and munchies. Behind the counter is a large glass window into the open kitchen, where Mipa and her colleagues work hard to bring the menu to life.
In addition to the ever-popular vegan chocolate cakes, banana muffins and oreo brownies, there's a daily menu that offers two mains and a salad based on rotating list of pastas, wraps and rice bowls. The spicy and hearty West African Peanut Stew, for instance, reflects Lee's time living in the region. And the menu incorporates local, seasonal and organic ingredients according to Plant's motto of "Tasty + Compassionate + Healthy Food!"
Itaewon 이태원
63-15 Itaewon-dong, Yongsan-gu
070-4115-8388
www.plantcafeseoul.com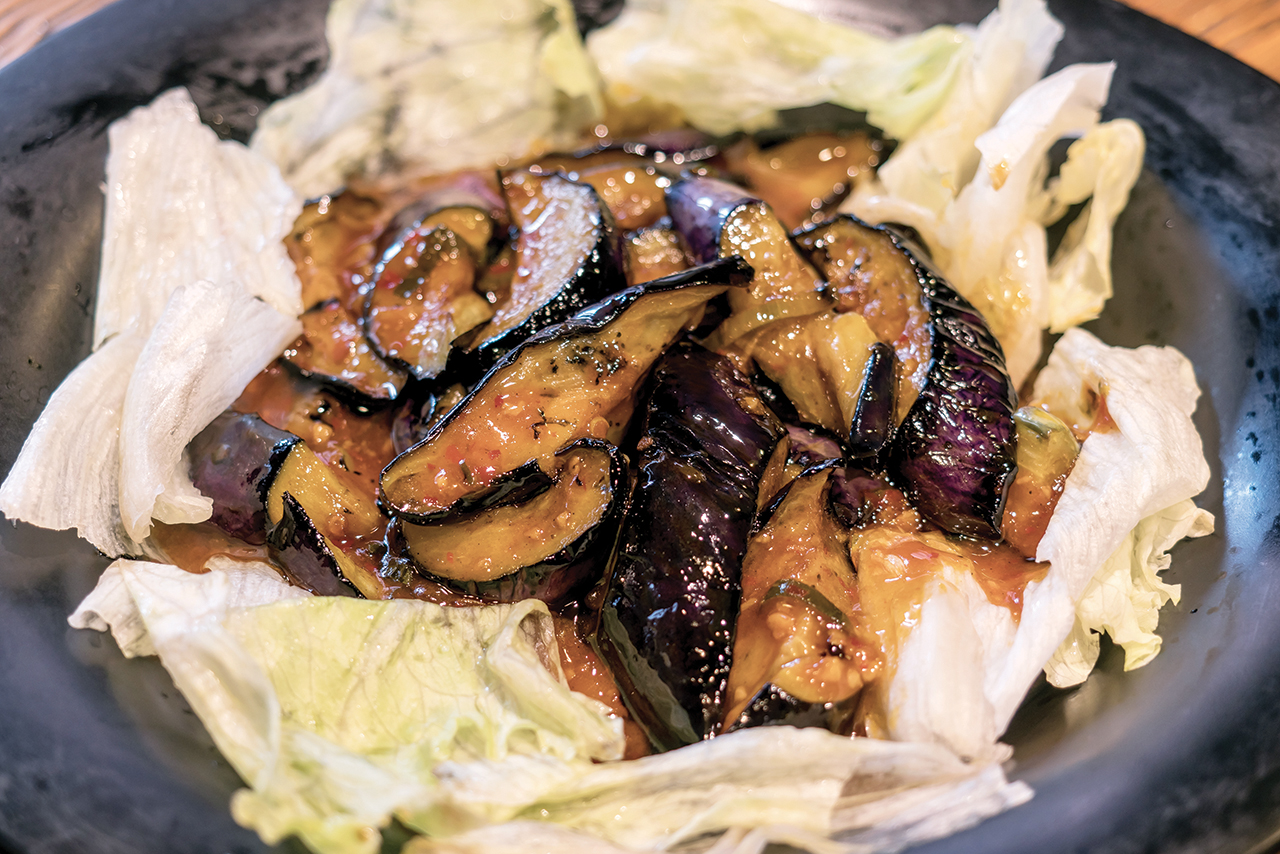 Wei BAO
Owner George Wei is a third generation Chinese-Korean whose grandparents opened a Chinese restaurant over 50 years ago. Spending most of his career at a major corporation and working abroad, Wei didn't intend to pick up the family business until a couple of years ago, when he started Wei BAO in Sangsu-dong. Developing a vegetarian menu wasn't part of the original plan either. A vegan customer in the neighborhood convinced him to give it a go, and now vegetarians from across the city visit Wei BAO for its shiitake mushroom tangsuyuk and vegetarian jjajangmyeon and jjamppong.
The vegetarian menu is available to walk-in customers on Saturdays only. On weekdays, folks can call ahead to reserve items on the vegetarian menu. Wei says that it's difficult to maintain a vegetarian menu for walk-in customers all week because ingredients can be expensive and have a short shelf-life. He discovered that most vegetarian customers come during the weekend through word of mouth. It's not easy to customize various sauces and ingredients according to individual preferences. It's a strain on the kitchen, but Wei says they're a small and flexible operation that will try to keep the vegetarian menu available for customers.
Hapjeong-dong 합정동
56 3-gil, World Cup-ro, Mapo-gu
02-322-4508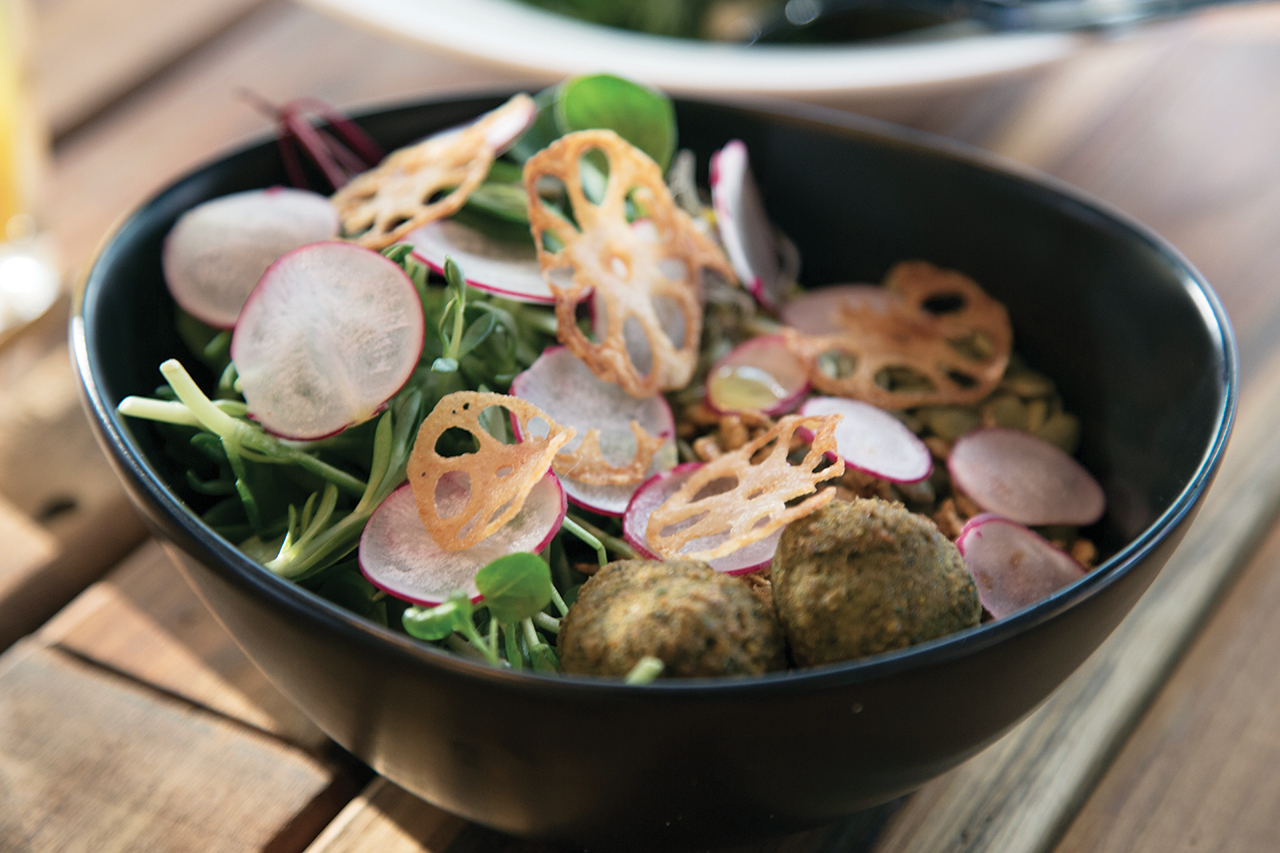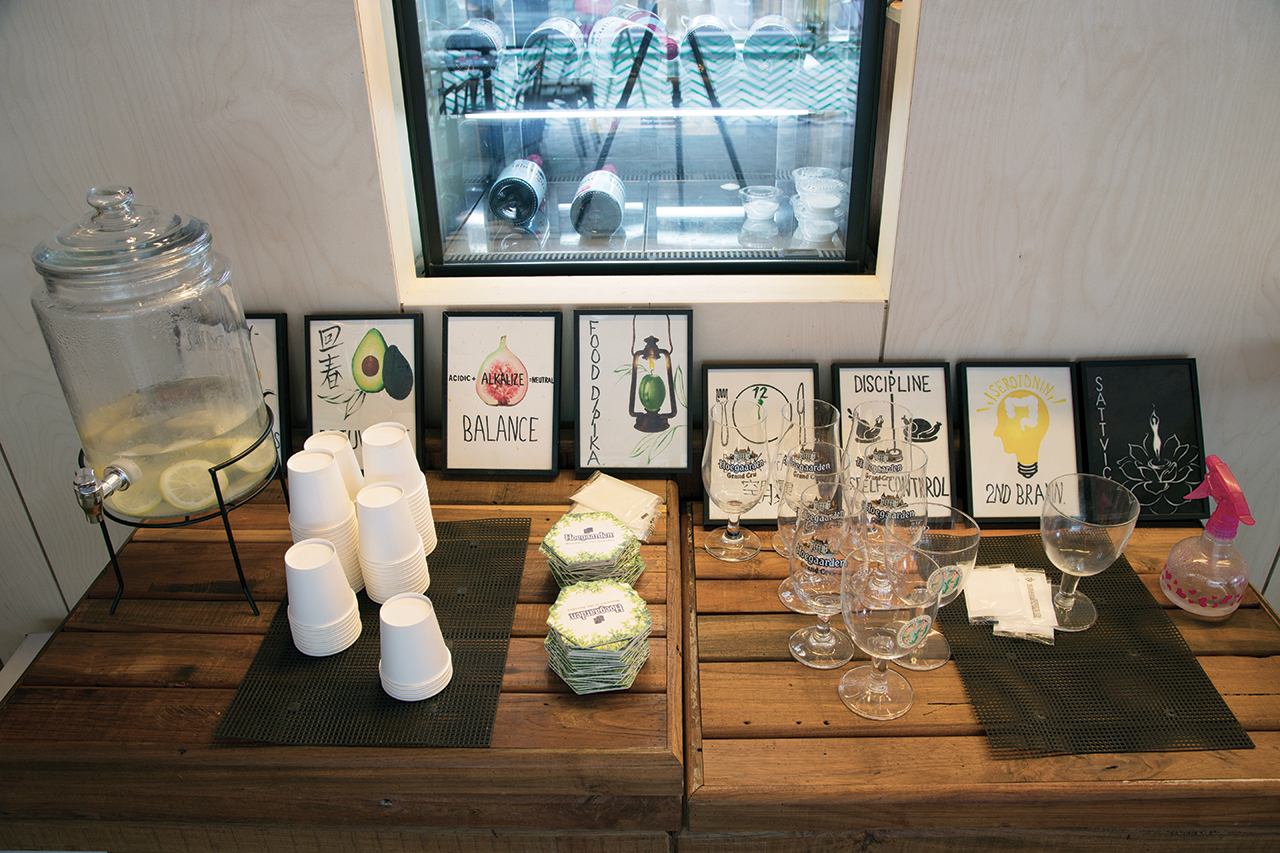 SATTBAR
Owner-chef Wendell Kim's passion for nutrition began early. Kim says he was a "fat kid" who lost over 20 kilograms through a supervised diet. Fast-forward to his twenties, Kim became a super-fit bodybuilder who was shocked to find out that his kidneys and liver were doing badly because of his severe diet and supplements. It motivated Kim into learning more about Ayurvedic medicine and veganism. Kim opened SATTBAR in 2014 because he saw a future for veganism in Korea. "Veganism is a lifestyle and philosophy. It's not just about salad bars," says Kim.
But there are delicious salads at SATTBAR, a play on the Sanskrit word Sattva, meaning "balance, goodness and purity." The salads and Buddha bowls are prepared with naturally fermented ingredients; there's no dairy, yeast or artificial ingredients. Even the ketchup on the popular vegan burger is made with raw ingredients. Kim says his menu is all about improving digestion, so that diners would leave SATTBAR energized rather than feeling heavy and dull. One interesting factoid is that SATTBAR is located behind the new Shake Shack in Cheongdam-dong, making its vegan burger a great alternative to the franchise burger.
Itaewon 이태원
10-6 49-gil, Dosan-daero, Gangnam-gu
070-4193-9144
Instagram: @sattbar
Written by Cynthia Yoo
Photographed by Romain John
https://magazine.seoulselection.com/wp-content/uploads/2017/03/27C6975.jpg
853
1280
rjkoehler
https://magazine.seoulselection.com/wp-content/uploads/2018/01/Seoul-logo.png
rjkoehler
2017-03-07 10:53:38
2018-02-13 16:13:22
Vegetarian Eats, No Longer a Side Menu