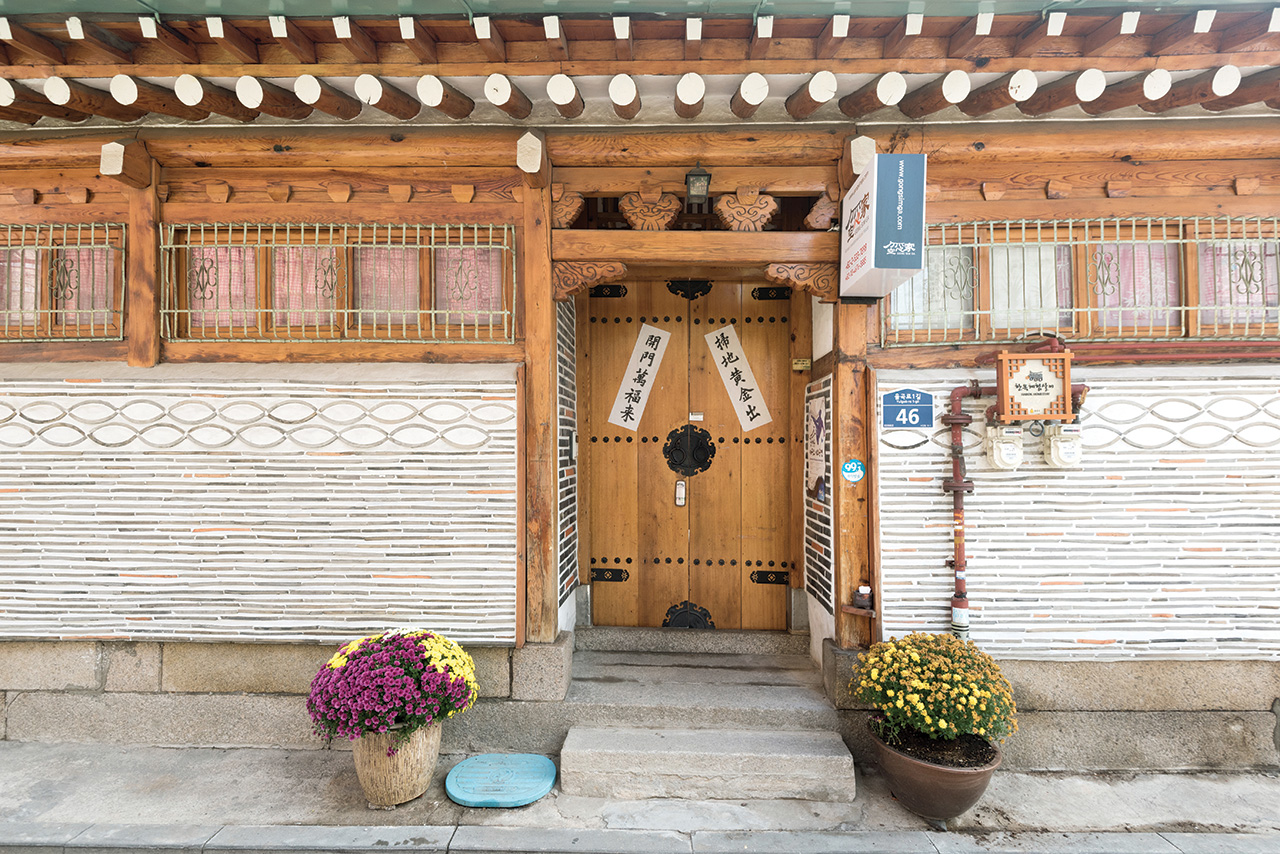 Hanok bed-and-breakfast Gong Sim Ga provides a quiet night's repose with classic grace
Just behind and below the National Museum of Modern and Contemporary Art, Seoul is a quiet, narrow alleyway whose tranquility contrasts with the bustling crowds of nearby Buckhon Hanok Village and Samcheong-dong. This is where you'll find Gong Sim Ga, one of the Bukchon neighborhood's more recently opened hanok bed-and-breakfasts. Gong Sim Ga isn't the biggest hanok bed-and-breakfast in the area, nor is it the fanciest. What it lacks in size and flash, however, it makes up for in rustic charm and peacefulness.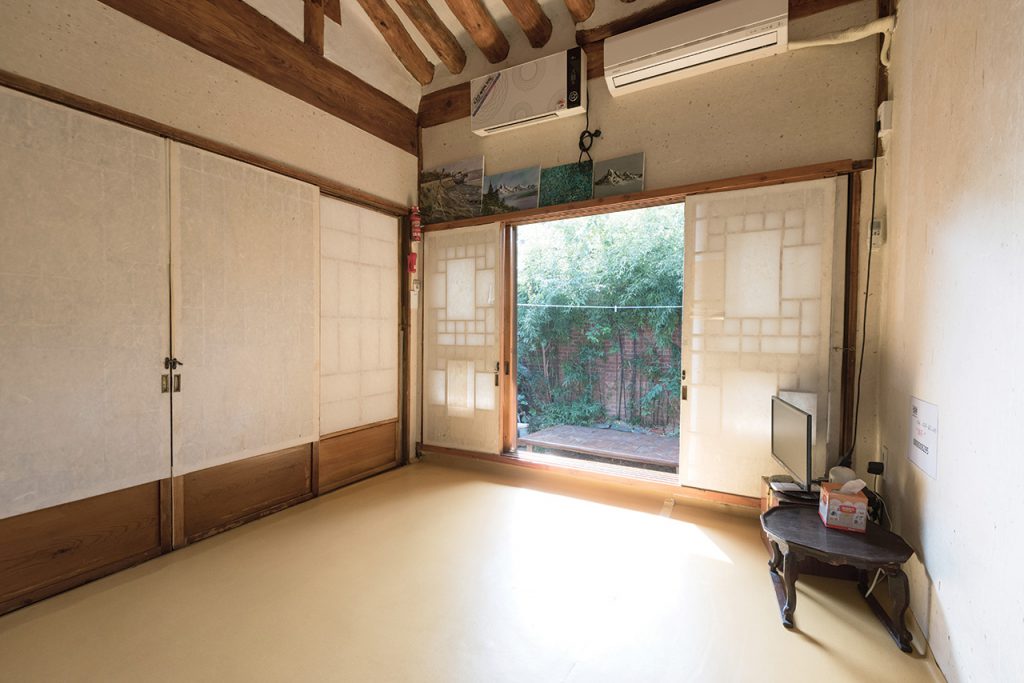 Old school appeal
Like Bukchon's other hanok bed-and-breakfasts, Gong Sim Ga aims to give visitors a chance to experience the beauty and grace of Korea's traditional living spaces. Pass through the front gate and you enter a little piece of old Korea. Shoots of black bamboo line the brick wall that separates the property from the next. In the rough granite-lined courtyard, which serves as the guesthouse garden, there's a collection of earthen jars used to store soy sauce, red pepper paste and other condiments commonly used in Korean cuisine. A small clay figurine of a woman in Korean traditional attire, or hanbok, stands atop one of the jars, extending to visitors a warm welcome.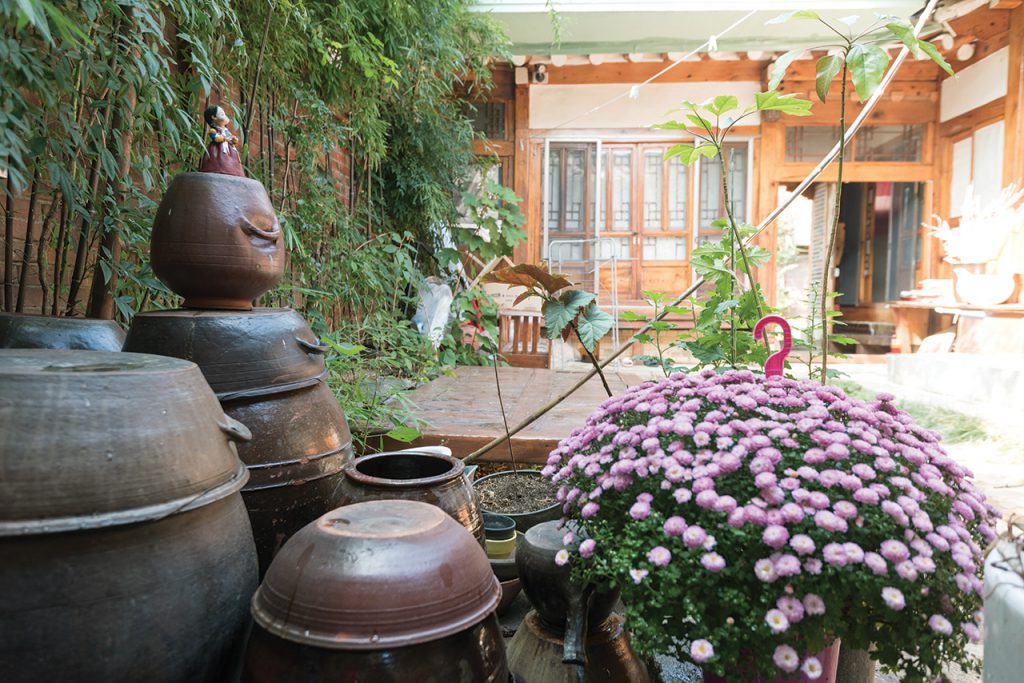 Gong Sim Ga has six rooms for rent, including a six-person family room. Alternatively, guests can rent out the entire home. The minimally decorated guest rooms typify the restrained Confucian simplicity of old Korea. Guests sleep on heated floors using thick, comfortable bedding. Concessions to modernity include TVs – placed on traditional low tables – and individual bathrooms. Guests are served Korean-style breakfasts of rice, soup, kimchi and other side dishes.
One of Gong Sim Ga biggest draws is its fantastic location. The bed-and-breakfast is not only an oasis of relative calm in an increasingly crowded neighborhood, but it is also a very short walk from some of the area's most popular tourist attractions, including Gyeongbokgung Palace, the National Museum of Modern and Contemporary Art, Bukchon Hanok Village, Samcheong-dong and Insa-dong. Accordingly, it's the perfect base for exploring Seoul's historic downtown.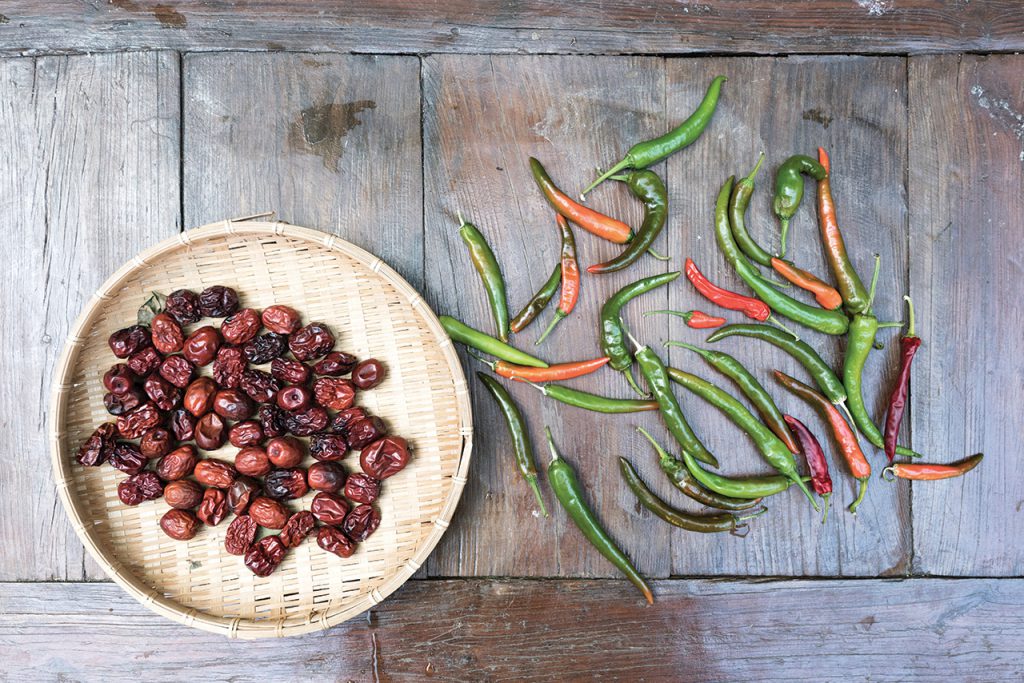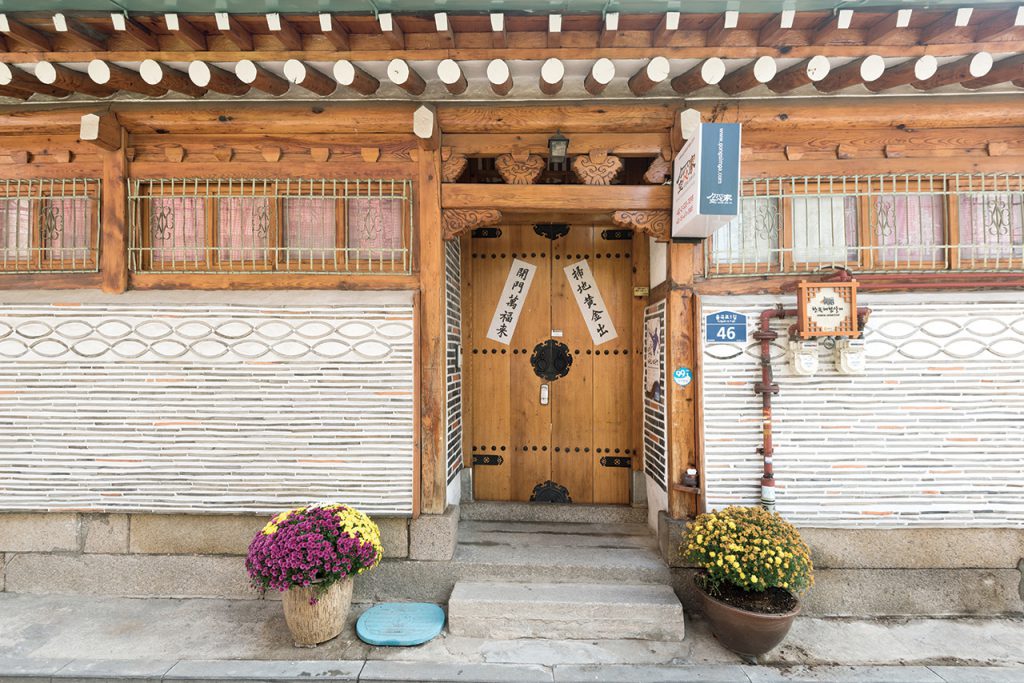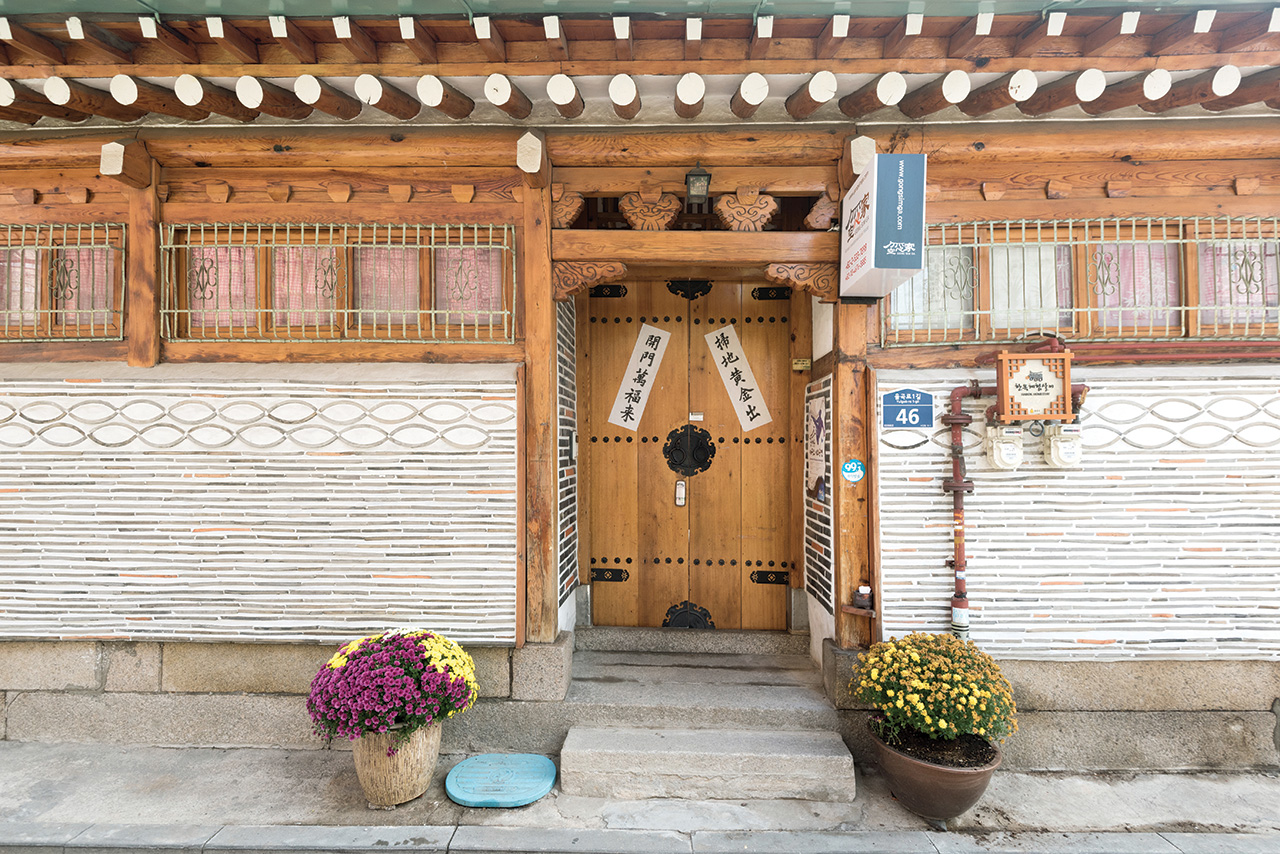 [separator type="thin"]
More Info
KRW 60,000 (one-person room) to KRW 330,000 (six-person room). Renting the entire home for a night costs KRW 700,000 on a weekday, and KRW 1,000,000 on a weekend.
(including reservation) T. 010-4676-5885, gongsimga.com (Korean)
GO> Short walk from Anguk Station (Line 3), Exit 1. From there, it's best to call and they'll guide you in.
Written and photographed by Robert Koehler
https://magazine.seoulselection.com/wp-content/uploads/2016/10/DSC_6319.jpg
854
1280
cyn
https://magazine.seoulselection.com/wp-content/uploads/2018/01/Seoul-logo.png
cyn
2016-12-19 10:03:50
2016-12-19 10:03:51
Traditional Charm in the Heart of Old Seoul