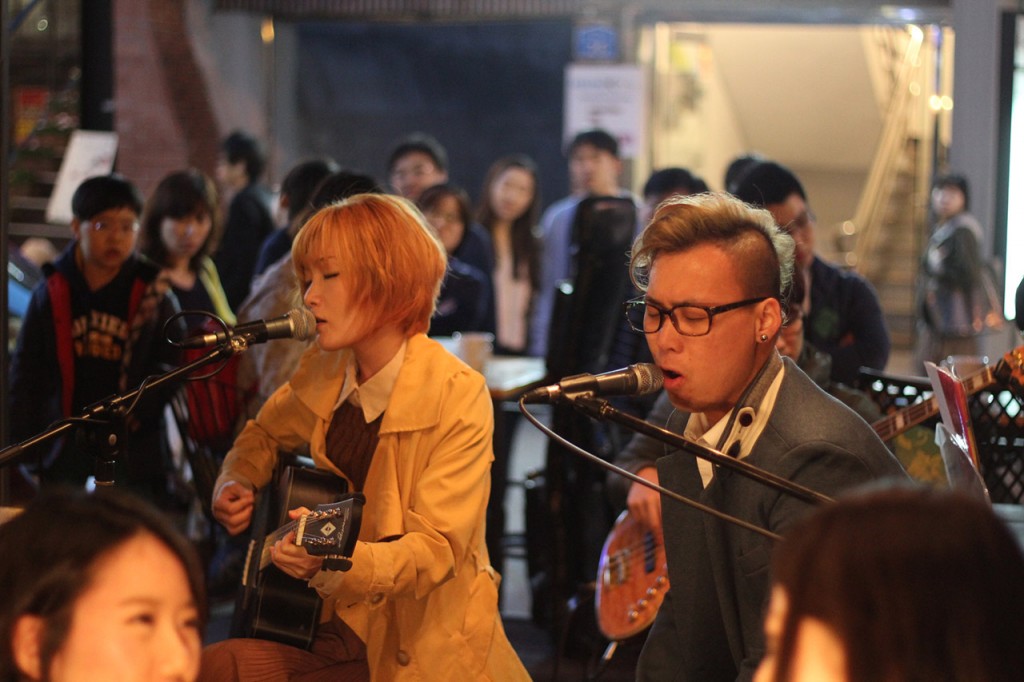 Korea's indie music scene is best enjoyed over a cup of coffee
One of the more subtle cultural differences that shocks out-of-towners visiting Seoul is the city's late-night coffee culture. A 10 PM stroll down any trendy street on a balmy autumn night will yield the sight of scores of the caffeine-immune spilling out of every terrace, sipping on iced lattes like a New Yorker or a Parisian might sip a cocktail or verre de vin.
Accordingly, some of the city's best live music venues are not places to drink but places to grab a coffee. These diverse cafés are by turns quirky, aggressive and chic, but each offers music enjoyed by those whose evening vice is roasted, not distilled.
Jebi Dabang   제비다방
Meaning "Swallow Coffee House" (after the bird), Jebi Dabang stands on a corner of the hilly street leading up from Sangsu Station. The café is owned by a group of architects and artists who go by the name CTR Cultural Foundation and who also happen to own a record label, much to the benefit of Jebi's set lists.
The owners' architectural bent explains much about the space's layout, which involves an enormous hole carved into in the ground floor to offer neck-craning views of the basement stage. There, concertgoers clutching frothy, créme-topped mochas or decorative lattes perch on tiny chairs that look like they were consigned from a kindergarten. The surrounding walls are heaped with comic books and magazines and the illumination resembles a plug-in nightlight, creating an atmosphere comfortable enough to remind you of your childhood bedroom.
Meanwhile, on stage, acts vary widely in genre and experience – you may see anything from a brand-new electronica act to punk legends such as Crying Nut. But an element that all the acts share is a familiarity with the audience that is spurred by the café's closeness with and support of the arts scene.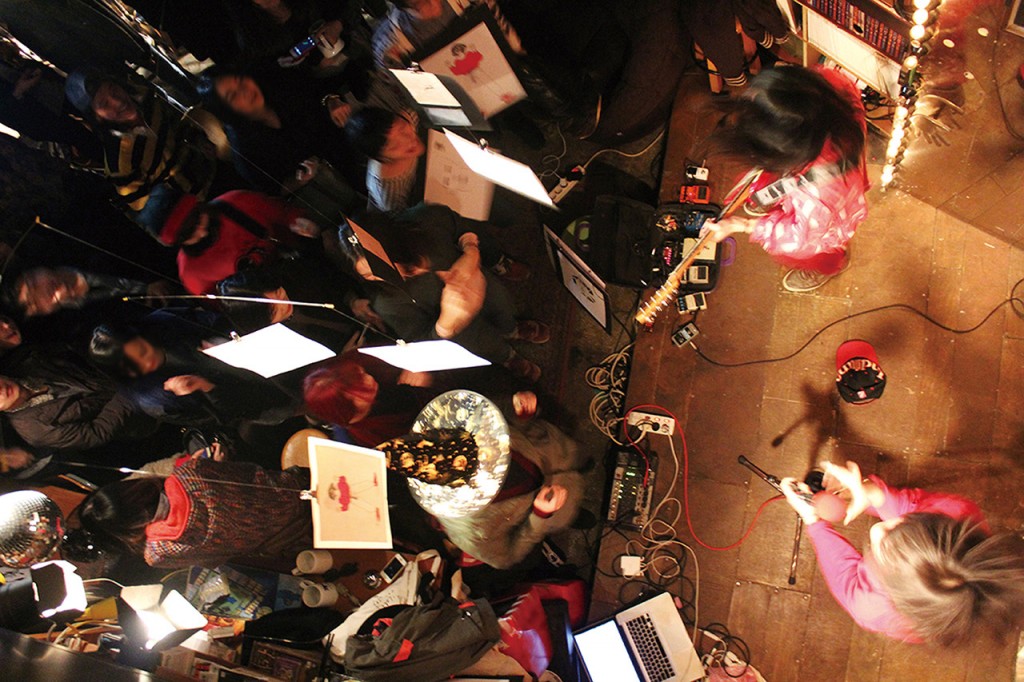 Channel 1969 채널 1969
If you're the type to take your coffee black, Hapjeong's grittier Channel 1969 may be more suited to your tastes. When asked for a single idea that ties his basement café together, the owner (who sports a Castro-like olive field cap, for the record), hesitated only a moment before answering "Communism." (If you think he's kidding, check out the drinks menu – even cheap Max beer is named after the North Korean word for its southern neighbor.) The revolutionary feel of the café's titular year, named for the golden age of that particular ideology, may provide clues as to why.
The L-shaped space has a stage tucked into one end and a library set up in the other. A close inspection of the shelves reveals knick-knacks and memorabilia such as an original Nintendo gaming system and old VHS tapes. The performing bands, though, are not all as hardcore as 1969's punkish face would seem. Like a list of radio channels, 1969's musical acts run the gamut of genres. From country bands to jazz duets, trumpet orchestras to house club DJs, this café has seen it all. Slam poetry and stand-up comedy also occasionally feature, making the channels of 1969 even more diverse.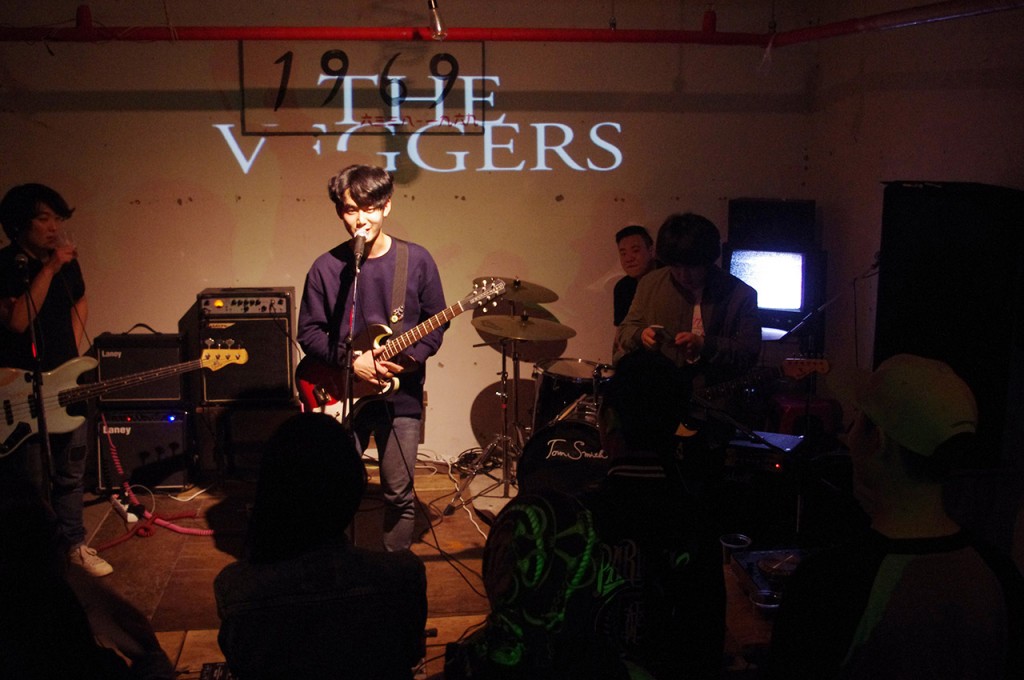 Bitter Sweet Sound   비터스윗사운드
A walk down Hapjeong's main drag in good weather draws the eye and ear immediately to Bitter Sweet Sound, a live music café that occasionally throws open all the windows to the night. Despite its ever-growing popularity, this café has managed to stick closely to its one unifying theme: acoustic performance.
An enormous signboard outside the entrance announces this week's performances and set times, with multiple bands each Friday through Sunday night. To emphasize the unplugged feel, Bitter Sweet Sound has no separated stage; the performers sit on couches and chairs in the same area as the café guests.
The interior's cleanly chic concrete slab walls and cushy furniture make it feel a bit more mainstream than many other indie venues in the area. The menu also boasts cutely indulgent drinks such as Oreo shakes, citron frappes and, of course, iced Americanos. It is perhaps thanks to this selection that Bitter Sweet Sound was recently featured on the popular TV program Tasty Road, leading to a boost in crowds. Whether this hurts its indie cred is your call.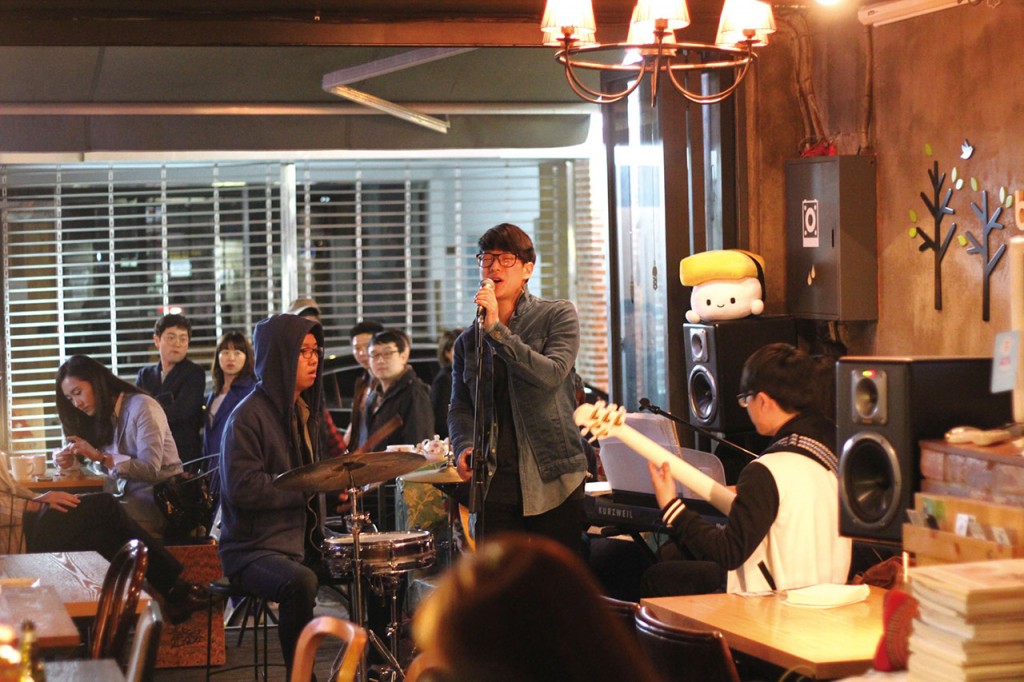 [separator type="thin"]
More info
Jebi Dabang
Mapo-gu, Sangsu-dong 330-12
11:00 AM-2 AM
Facebook: www.facebook.com/jebidabang
T. 02-325-1968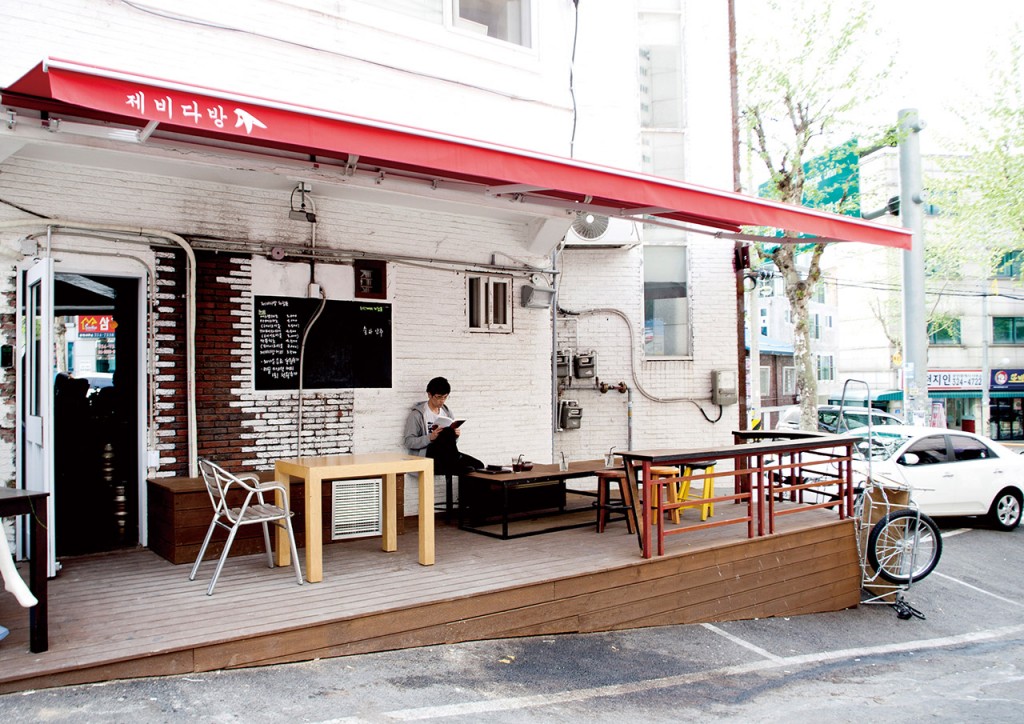 Channel 1969
Mapo-gu, Seokyo-dong 394-19
1:00 PM-2:00 AM
Facebook: www.facebook.com/channel.1969.seoul
T. 010-3769-6696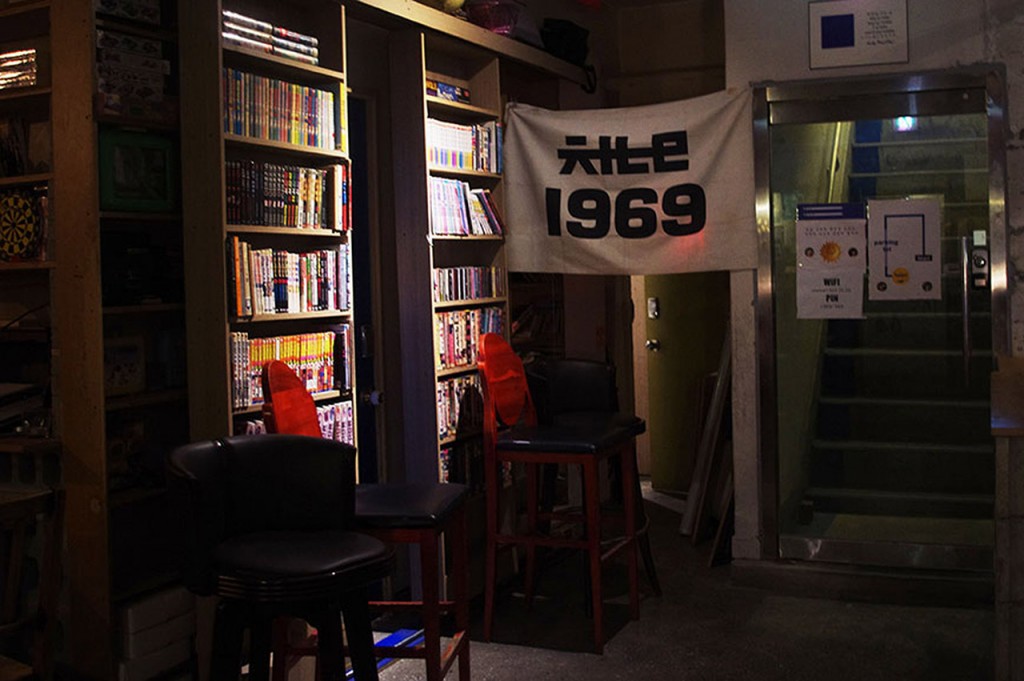 Bitter Sweet Sound
Mapo-gu, Eoulmadang-ro 5-gil 25
www.facebook.com/bittersweetsound
Hours: Sun.-Thurs., 12 PM-12 AM; Fri.-Sat., 12 PM-2 AM
T. 070-7523-1152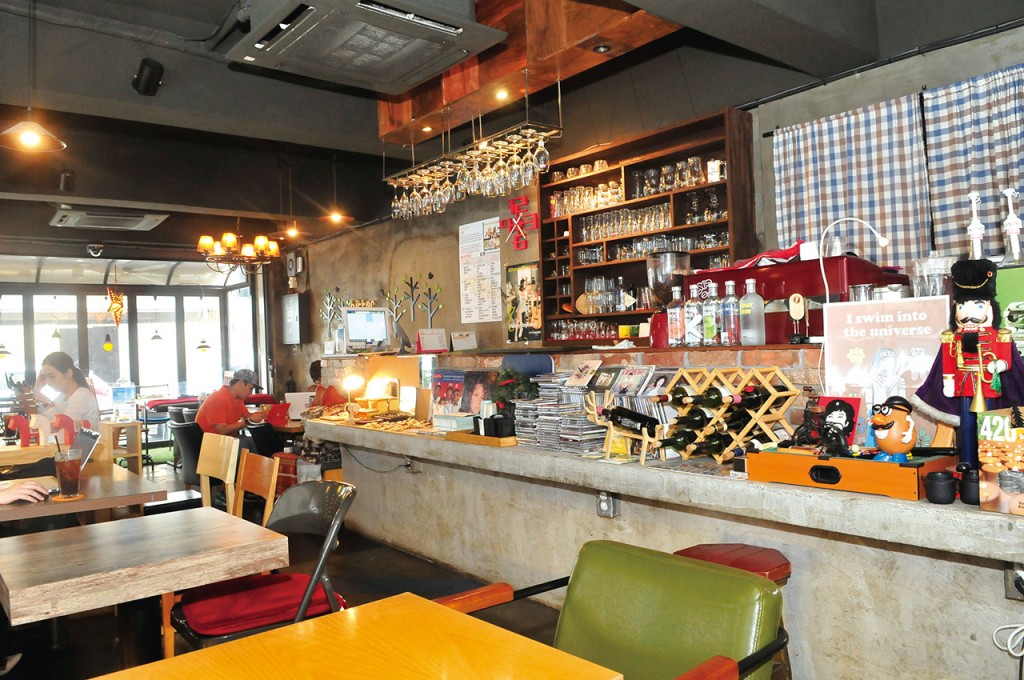 Written by Seoul Staff with Marta Allina
https://magazine.seoulselection.com/wp-content/uploads/2015/08/비터스윗사운드1____.jpg
853
1280
cyn
https://magazine.seoulselection.com/wp-content/uploads/2018/01/Seoul-logo.png
cyn
2015-09-04 18:43:39
2015-09-04 18:44:36
Wake up and smell the music