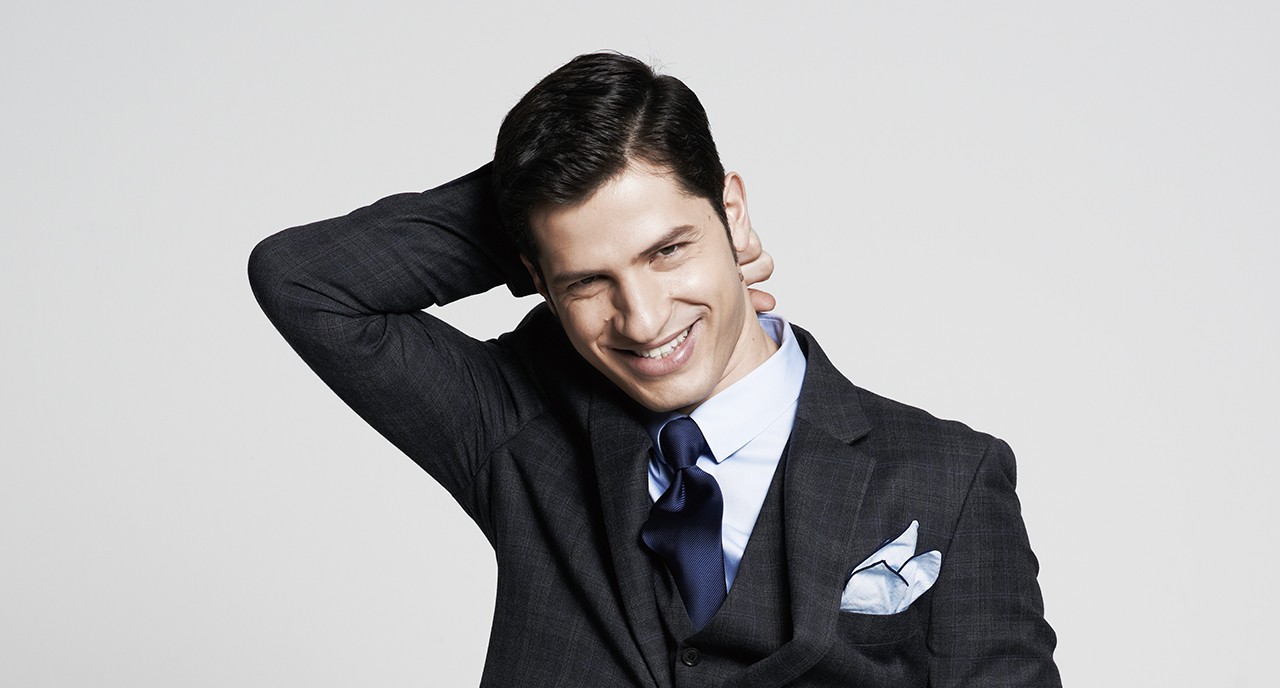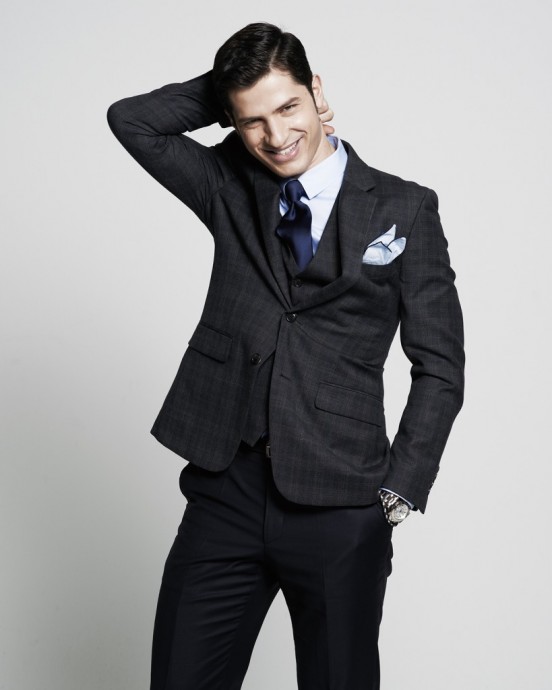 Non-Summit veteran Alberto Mondi balances work, celebrity and life in Korea
As Alberto Mondi leans back in his chair to reflect on his career trajectory in South Korea, two young women passing by the coffee shop suddenly stop to point at him. They linger behind his table for a few moments, giggling and whispering to each other before rushing off amid a series of backward glances. This, it would seem, is something of a daily occurrence for the 31-year-old Italian expat, and has been ever since he became one of the stars of JTBC's hugely popular talk show "Non Summit" and its spin-off "Where Is My Friend's Home." Mondi is one of the longest-running cast members on "Non Summit," a weekly debate and discussion show that features a panel of young international men who are all fluent in Korean discussing topical issues such as gender roles, philanthropy and multiculturalism. Upon its debut in July 2014 the show very quickly became a pop culture phenomenon with a not insignificant cultural footprint. "I take a lot of photographs with people," he says, wryly.
From Italy to Korea
Despite his current popularity, he admits that his life in South Korea started out quite differently. "Actually, for me, the first three months were very tough. I wasn't in Seoul. I was in Chuncheon." Having majored in Chinese in university, Mondi lacked both Korean and English skills during his early days on the peninsula. "I was in this small city in the countryside with no friends and it was hard to become friends with foreigners and with Koreans. . . . It was tough." Fortunately, these negative feelings didn't last long, and he soon found himself motivated to start learning the local language. Shortly after this he opted to work toward a master's degree in economics at Kangwon University, an experience that he says greatly improved both his Korean and English skills.
Growing up in Venice, Mondi found himself fascinated by Chinese culture, a decision that led to his Chinese Studies major at university. He spent the last year of his undergraduate degree studying in China, where he met the Korean girl who would later become his wife. After graduating, he delayed entering the work force to travel around Asia. This brought him to South Korea for what was originally planned to be a three-month stay. Eight years later, he is still living here, now married and successfully running two parallel careers: one as an entertainer and star of two successful TV shows and the other as part of the sales and marketing team with a Fiat-Chrysler branch in Seoul, where he has been working for two years. For the three years prior, he was in the international sales team that launched SABMiller's Peroni beer in South Korea.
Sales, it seems, has become his calling, a realization he didn't make until after graduating with his master's degree. He originally started his career working at the Korean Centre of Public Finance, a research institute that is affiliated with Korea's ministry of economic development, a job that had Mondi collaborating with a number of different conferences and working with an international team. "But when I started working in that environment," he explains, "I found out that it wasn't for me. It sounded really cool working for an international organization, but then I realized that, at the end of the day, it's a lot of time spent in front of a computer – just you. I'm more of a people person."
"This is the best thing about the show. It's really good when I hear people say 'You inspired me'"
TV fame
It is his appearances on a local hit TV show – which has now turned into two hit TV shows – that have made Mondi a minor celebrity in Korea and led to several other opportunities. Despite never being a career path that he actively pursued, he does admit that being on "Non Summit" has allowed him to realize one of his early dreams: "I always wanted to do something or work for society in some way, but this (type of path) isn't easy." Pursuing a career in a socially minded organization is not always realistic when also faced with the responsibility of supporting oneself. Fortunately for Mondi, the show allows him to contribute to the community in a positive way. "This is the best thing about the show. It's really good when I hear people say 'You inspired me' or 'What you said on the show made me happy' – that kind of thing."
The other big change the show has made to his life is perhaps less positive: the sometimes grueling work schedule that being on the show brings, which involves recording for several hours every Sunday and endless promotional interviews that take him away from his wife during evenings and weekends. There are also other more political challenges involved in recording the show. "Whenever we talk about politics or Japan or China, it's very complicated," he explains. "In the past, we had a problem with Japanese music," he explains, referring to the show's opening credits. "One week, for two seconds, they (the producers) mistakenly used a Japanese song sung during the invasion of Korea. There were so many complaints. It was crazy."
Mondi admits to being surprised by the response the Korean audience has had to some of his on-air statements. "One day, a guest kept . . . making fun of his wife, saying, 'She spends all my money, she spoils my child,' he recalls. "When they asked me what kind of father I wanted to be, I just said, 'I want to be a father who loves the mother,' which in Europe is nothing special but in Korea it was crazy; people loved it and it became one of the sentences I'm famous for." Despite the success of the show and the other opportunities that have come with it – writing for a daily newspaper, being a weekly guest on a radio show, starring in commercials – Mondi claims it's not the main focus of his career. "When the TV show ends, I don't know if I'll continue doing TV. It's not my main job. In 10 years I want to look back and have good memories. So all I'm trying to do now is build good memories."
Written by Barry Welsh
https://magazine.seoulselection.com/wp-content/uploads/2015/08/-e1441849516715.jpg
688
1280
cyn
https://magazine.seoulselection.com/wp-content/uploads/2018/01/Seoul-logo.png
cyn
2015-09-10 10:47:47
2015-09-10 10:48:09
Not just a pretty face