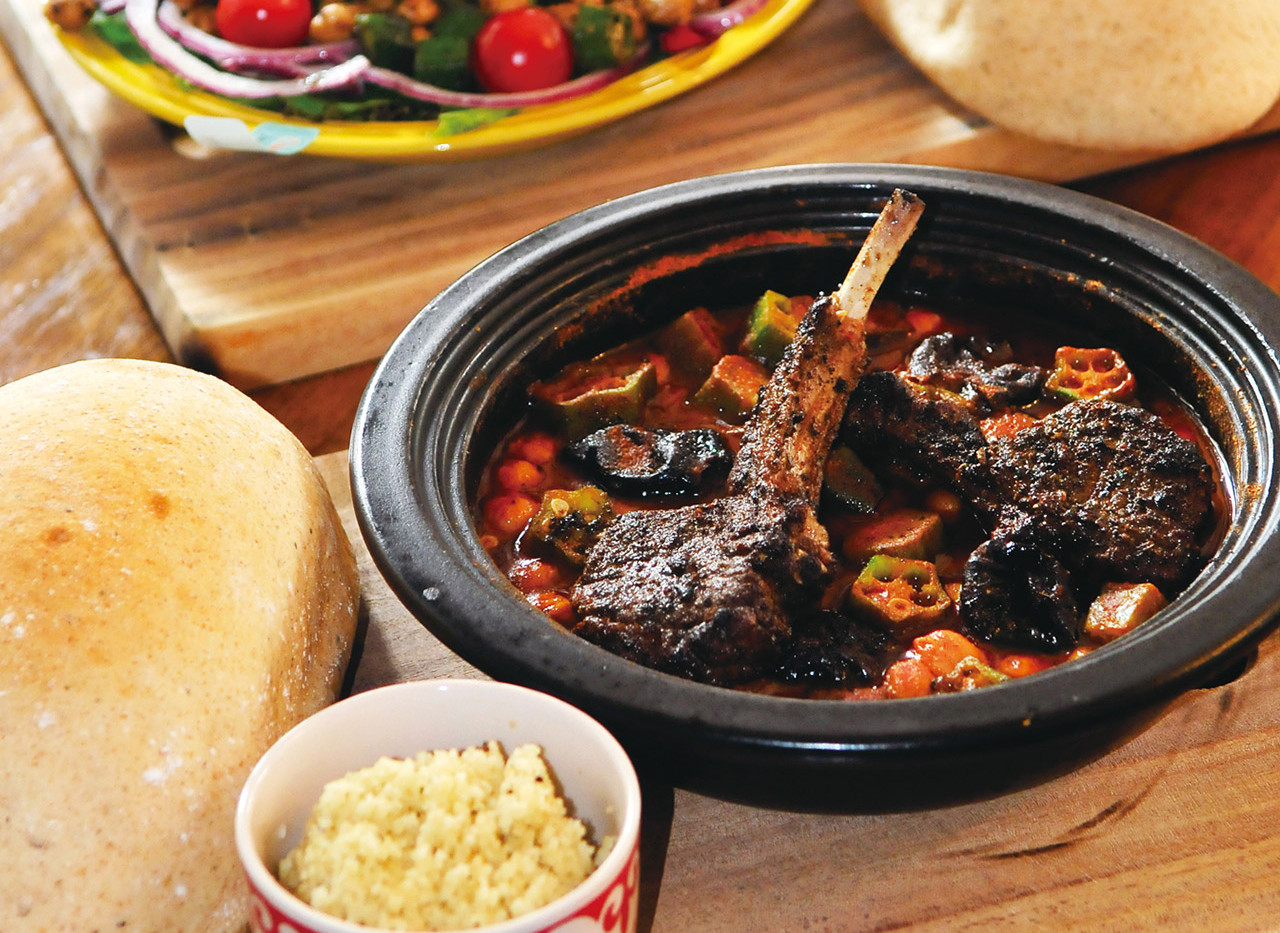 Four foods you can't get anywhere else in Korea
Hold on tight because it's about to get a little rowdy over here. Is your mouth ready for the novelty of a ride into the exotic and the unknown? Well, Korea's current wave of food trends dares to take the plunge into lesser-known cuisines from around the world. Test your global culinary knowledge with this one-stop guide to the food craze that's sweeping this country off its feet.
Kyaw Kyaw U & Ohn Mar Kyaw   쩌쩌우
Named after the two founders of the restaurant, let the name be a testament to their authenticity and uniqueness, which you can taste in every dish they serve. Their signature noodle soup, the Burmese Bamar Rice Noodle, pays homage to a classic national favorite of Myanmar. The thick, bitable noodles swim in a rich, savory broth of fish, beans, onions and garlic stalks, as chickpea crackers and crunchy garlic bits sit victoriously atop the marvelous pile. But let's not stop there. Their top seller, the Steamed Tomato Prawns, doesn't slow down for anyone. It's quick to tease all your senses with its gloriously red-hued sauce, sweet and sour aroma, skewer-laden playfulness, and tingly yet delectable mouth-feel that's sure to leave an impression. Oh, and don't forget to accompany your meal with a side of the Spicy Root Vegetable Salad.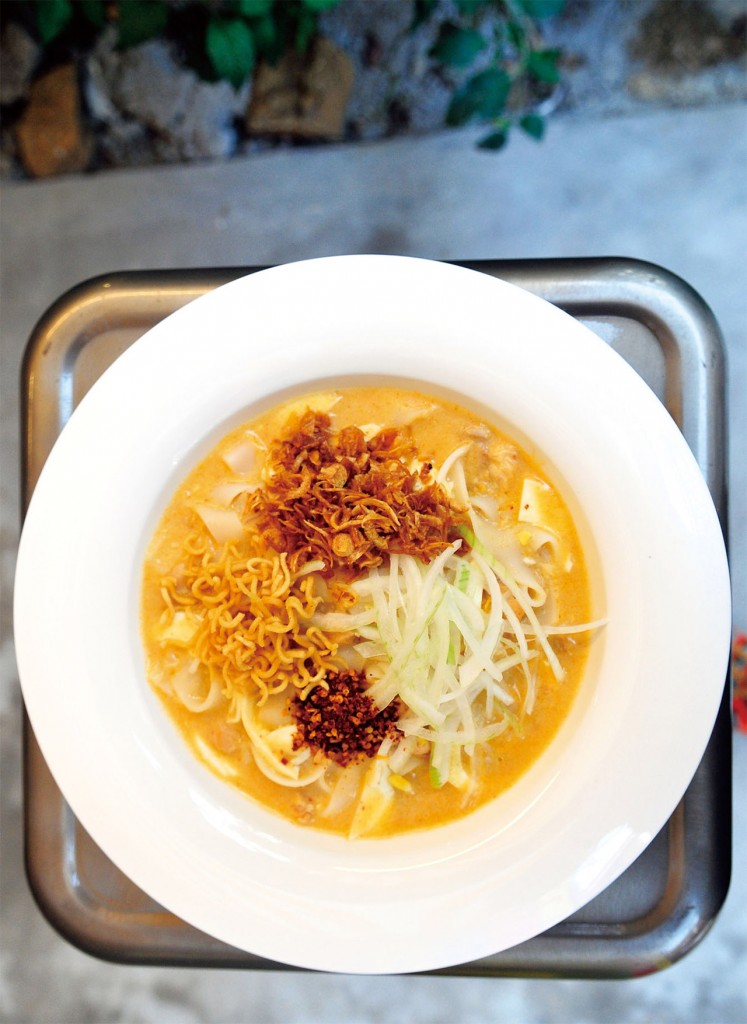 Jilhal Bros   질할브로스
Beginning in New York, the popular Middle Eastern dish of chicken and rice has made its way halfway across the world, so get ready for a serious punch of flavor that could only be delivered by its halal-friendly ways. For those of you not in the know, Jilhal Bros is up on the trend and their entry into the scene is about as good as gold. The owner studied the art form while spending time in New York, perfecting it so he could bring the meal back to Seoul: Watch for the unforgettable pairing of the sweet-sour-tangy-creamy white sauce and signature hot sauce (adjusted slightly to Korean taste), which are ladled generously over a bed of yellow rice and meat (lamb and/or chicken). Of course, this halal masterpiece wouldn't be complete without the iceberg lettuce and tomatoes, alongside strips of pita bread. It's all pleasure and no guilt here for this new hot spot, so give them a try and see what all the fuss is about.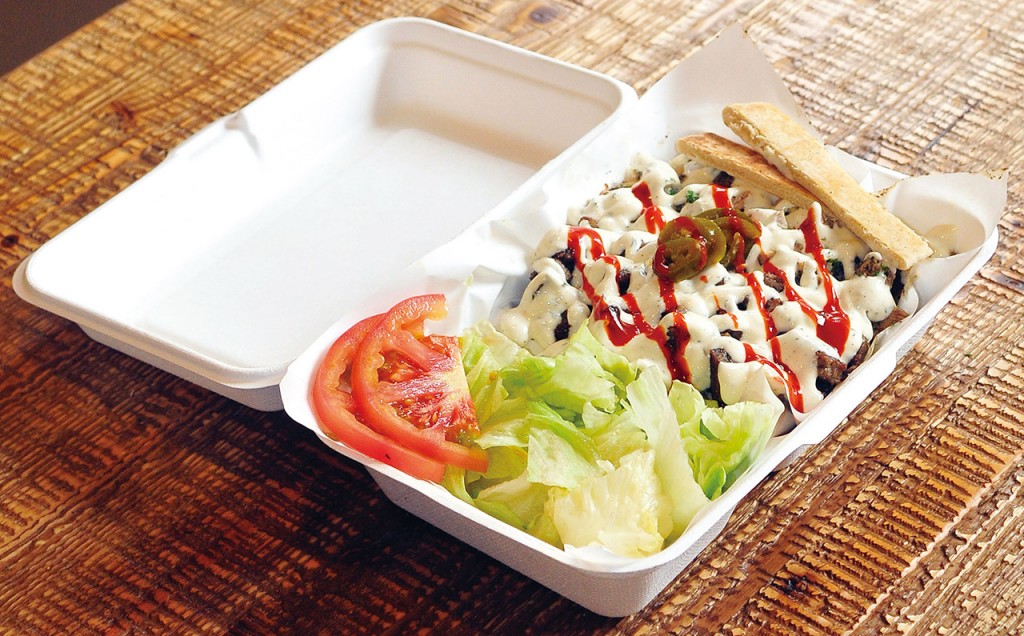 7Bless   7브레스
Save yourself a ticket to the Mediterranean and make a trip to a tucked-in alleyway of Garosu-gil for a three-in-one deal involving Greek, Moroccan and Mediterranean specialties. Expect foods that are sans butter, with added extra virgin olive oil, divided among friends and family, only to be multiplied in happiness by the gratification of knowing that the food stands on the pillars of the following seven sound principles (hence the name): soul, healthy, creativity, compassion, fair-trade, eco-friendly and local-friendly. For starters, you can't go wrong with the Mediterranean Three-Cheese Salad with pita bread and a side of three classic condiments: tzatziki, harissa and hummus. Feel free to keep those around to complement your main course(s) of surf and turf options, and most people opt for the tagine, a variety of Moroccan stew. The Lamb Tagine is a favorite here with sides of pita bread and couscous (cooked semolina) for your daily protein and carb intake needs. Now, go ahead. Treat yourself to this mouth stay-cation as quickly as you can.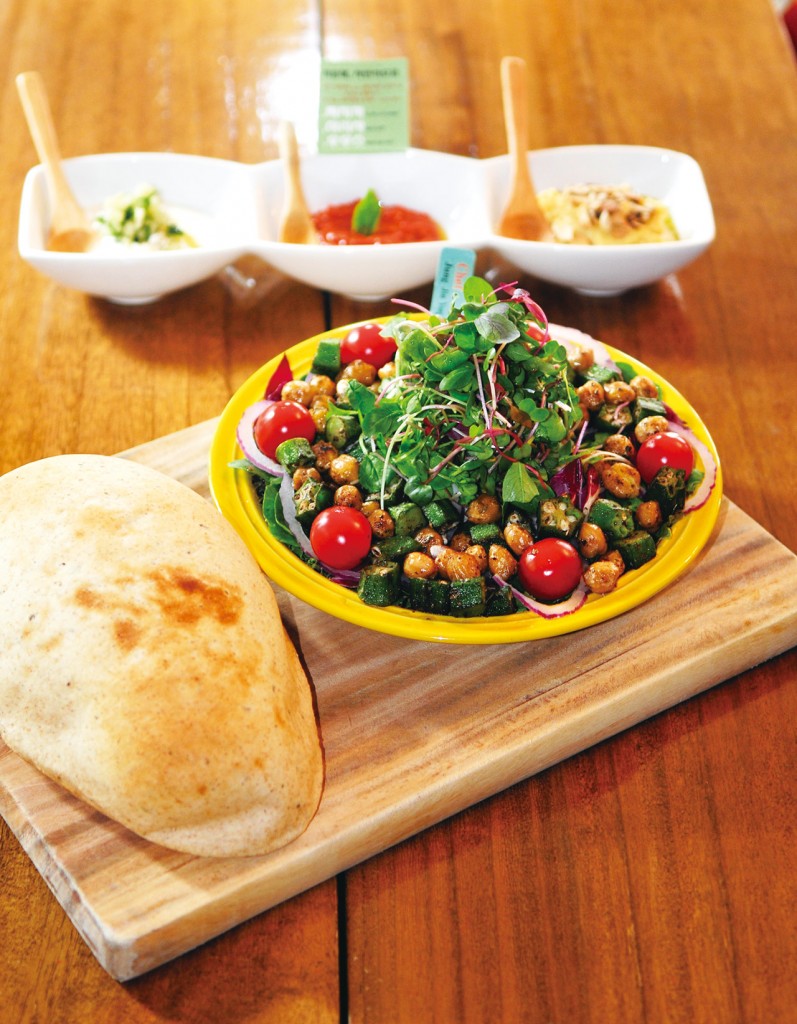 Sinbad's Kitchen 신밧드 키친
Vegans, rejoice. In fact, vegetarians, halal followers and lactose intolerant and gluten-free people of the world should be paying attention, too. A new player in Korea's flatbread arena, injera has a trick or two up her sleeves, and she's bringing her whole posse of homey, earthy sides with her. I'm talking about none other than bayenetu, an Ethiopian platter originally made for Orthodox Christians on their day of fasting. At the base of this staple dish lies the aforementioned injera, a sour and spongy teff-flour bread that resembles a large, holey crepe, topped with different mounds of toppings that are more or less the Ethiopian equivalent of banchan, or Korean side dishes. Yes, sides are being served as toppings. The only downside to this is that you have to schedule your visit around the weekends, as Sinbad's only cranks out the Ethiopian menu on Friday through Sunday. Bon appétit!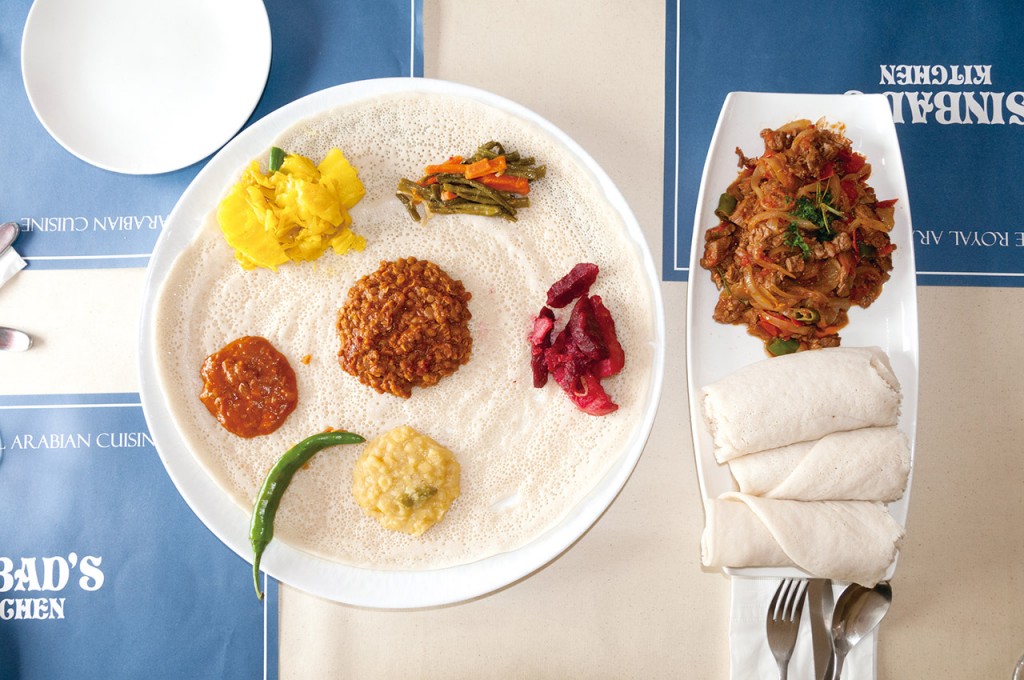 [separator type="thin"]
More info
Kyaw Kyaw U, Ohn Mar Kyaw
140-892 Yongsan gu, Hannam-dong 683-139
010-2156-3838
www.takeoutdrawing.com/take3/index.asp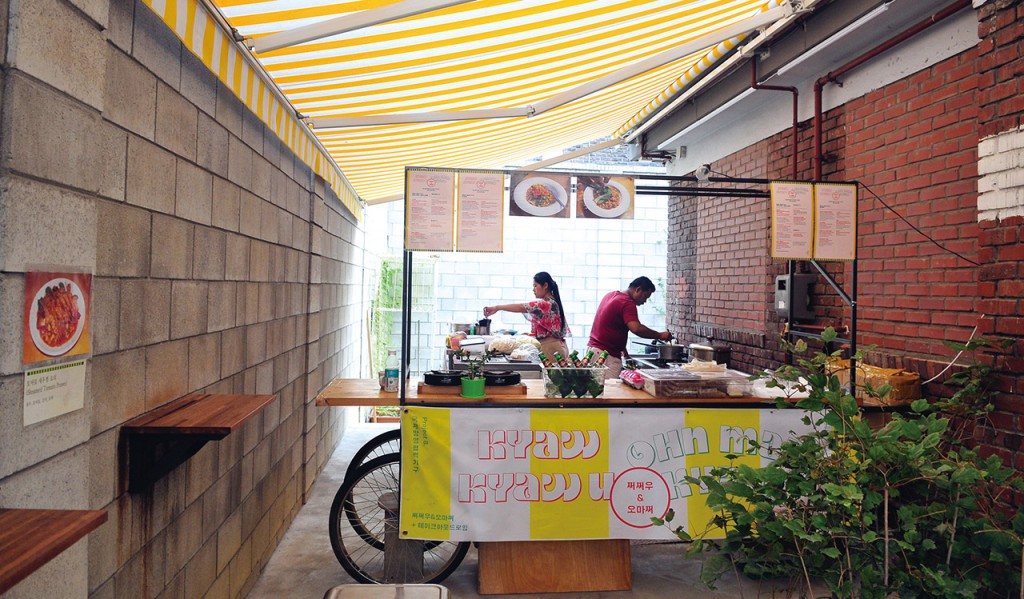 Jilhal bros
Chungdam-dong, Gangnam-gu 124-12
02-542-1422
www.facebook.com/JilhalBros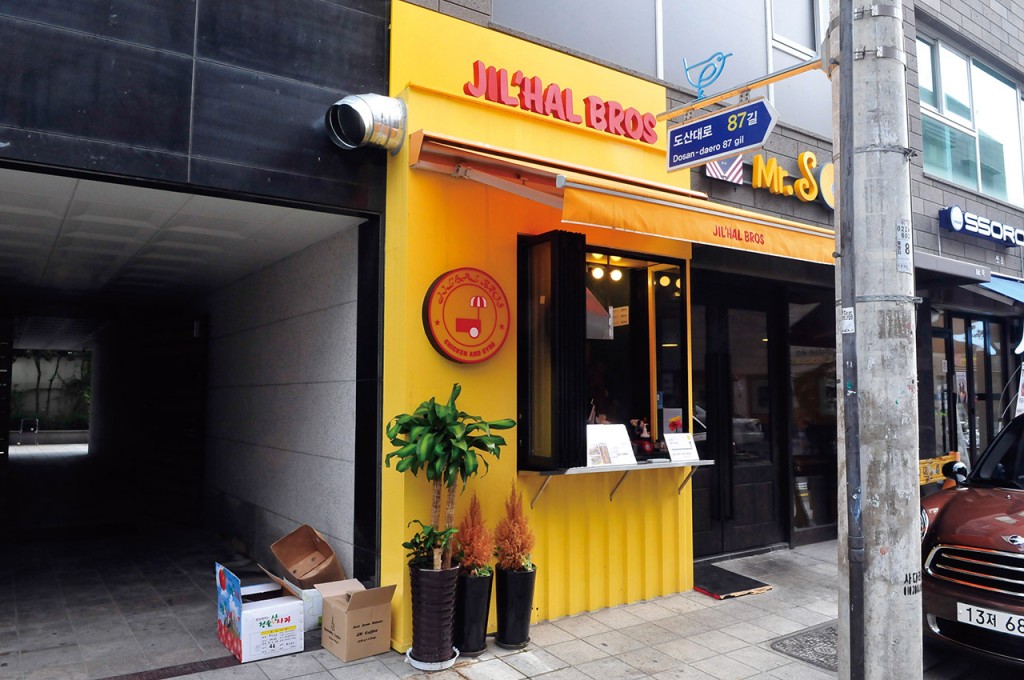 7Bless
520-1, 2nd Floor, Sinsa-dong, Gangnam-gu Seoul
070-8885-2575
www.7bless.com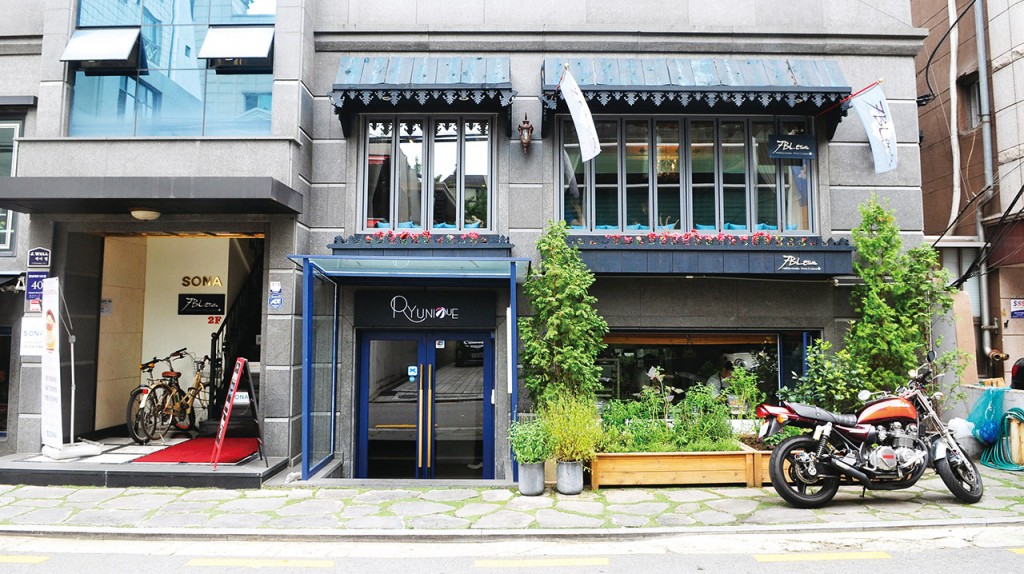 Sinbad's Kitchen
127-12 Itaewon-dong, Yongsan-gu,
010-2156-3838
www.sinbadskitchen.net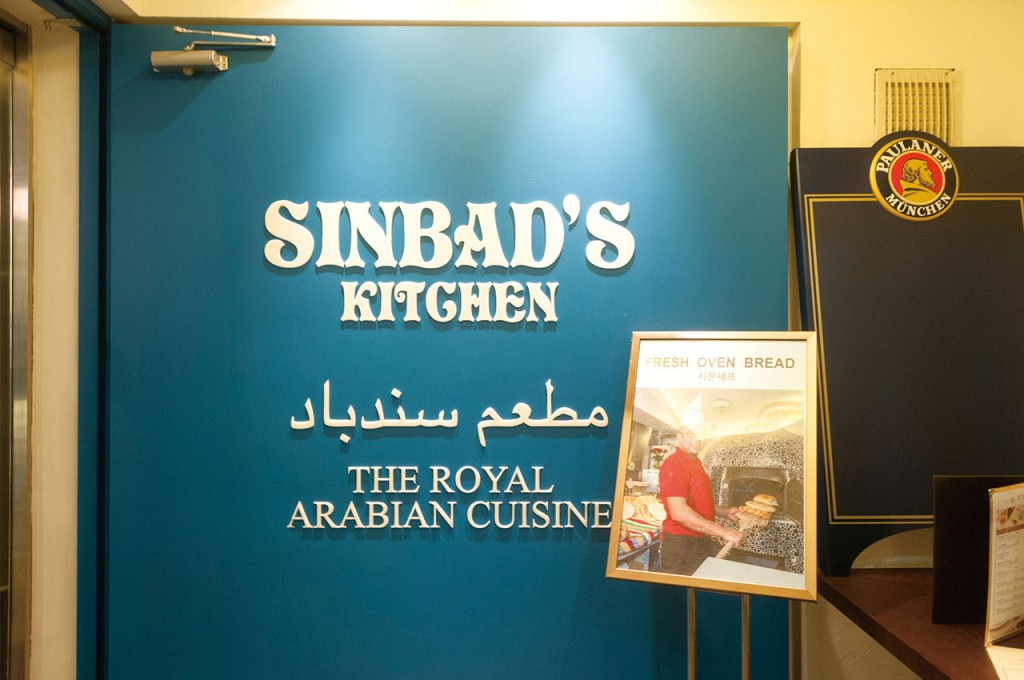 Written by Sue Ahn
Photographed by Ryu Seunghoo
https://magazine.seoulselection.com/wp-content/uploads/2015/09/RYU5812.jpg
933
1280
cyn
https://magazine.seoulselection.com/wp-content/uploads/2018/01/Seoul-logo.png
cyn
2015-09-04 18:19:18
2015-09-04 18:37:49
Exotic eats