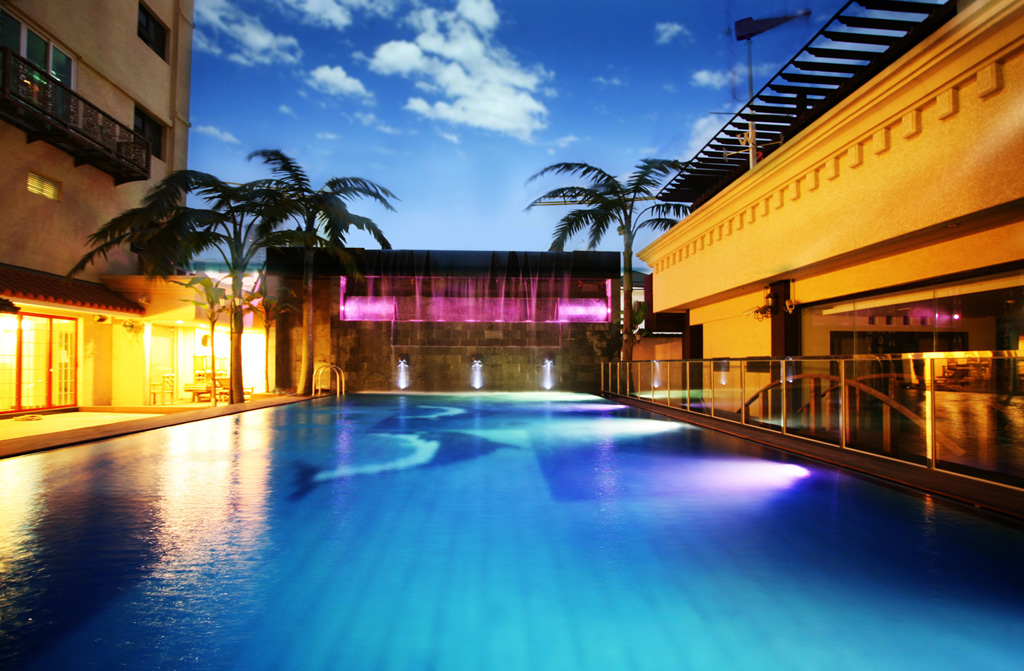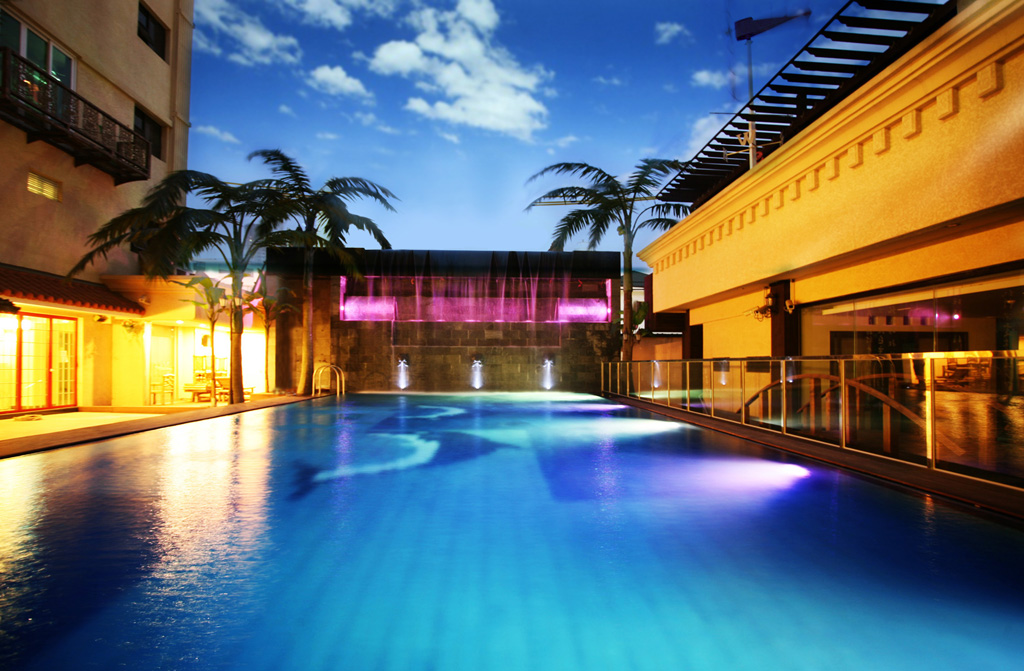 Dragon Hill Spa offers couples a convenient all-in-one dating experience
Spas and jjimjilbang (heated stone rooms) have long been a traditional way to relax and enjoy the comforts of friends and family in Korea. Over the past few years, however, they've evolved into a popular spot for couples by catering to the needs of the romantically inclined. What better date could there be than spending hours being pampered alongside your loved one?
Seoul boasts a large number of spas and saunas, but Dragon Hill Spa stands out for having a full range of leisure facilities under a single roof, open 24 hours a day, 365 days a year. Located just outside Yongsan Station, it's one of the largest saunas in the country, with eight full floors of things to do, from playing video games to swimming to napping. While many jjimjilbang in Korea have different themed rooms and baths, few can offer the same astounding variety of services available in a single visit as Dragon Hill.
Dating has never been so posh, or so easy
Dragon Hill Spa's dramatic bamboo-lined walkway brings visitors to the lobby where they can decide on the regular admission fee to the sauna facilities, or a package deal that includes such services as massages and beauty treatments. Visitors are then given a bracelet that functions as both a locker key and a tracker for services, snacks and everything else they may need during their time in the sauna. Instead of paying for each extra item, everything is scanned onto the bracelet and paid for at the end of the visit.
Along with the key, visitors to Dragon Hill Spa also receive towels and comfortable clothes to wear in common areas, giving couples a chance to try one of Korea's most endearing fashion statements – matching outfits. After securing your shoes in the entryway's crystal-festooned locker area, head to the changing room and bathhouse areas. One of the few sex-segregated spaces in the spa, even these are stuffed with ways to keep busy. Both the men's and women's sides include different kinds of healing baths and saunas. One of Dragon Hill's more unique features are the outdoor baths where natural breezes provide a refreshing contrast to the hot water. Couples with kids aren't left out of the fun, either, with a dedicated kid's bath in the women's section, and a family spa available for the whole family.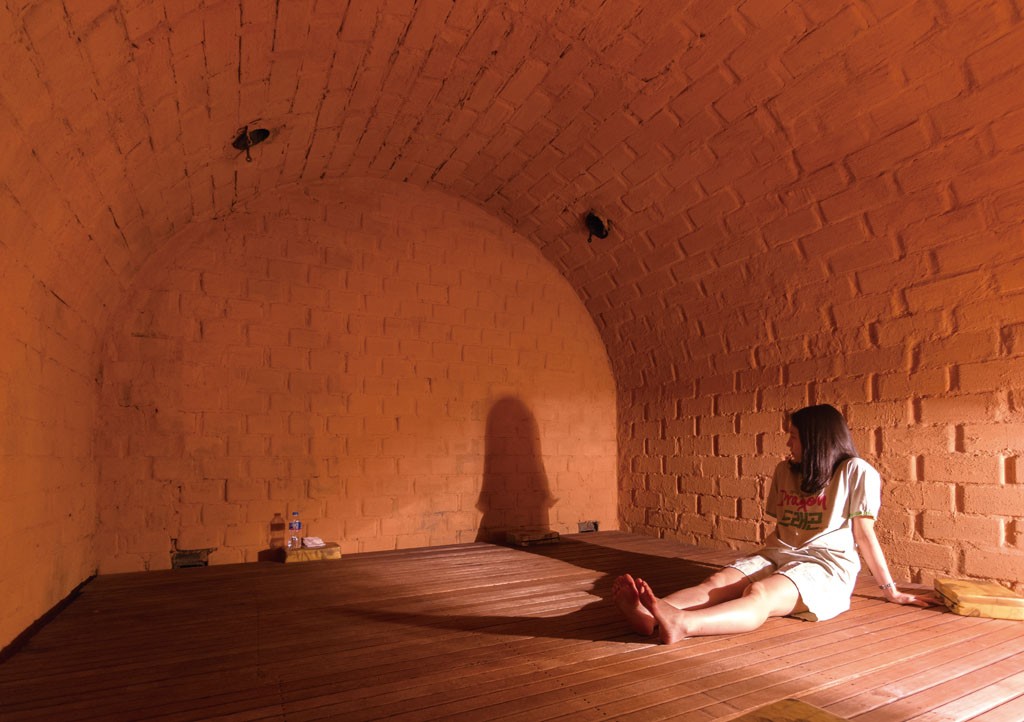 Loads of luxury under one roof
After soaking and primping, couples can change into the shirts and shorts provided and meet up in the jjimjilbang areas. In the sprawling main area, lovers can nap together on the warm floor, catch their favorite drama on a big-screen TV, peruse comic books or exorcize their stress in side-by-side massage chairs. Those who'd rather sweat their stress away can do so at any temperature they like, with the Traditional Charcoal Hardwood Kiln rooms running from mild to blistering. Couples looking to heat things up can increase their circulation by cooling off in the Ice Room. For the ultimate in luxury and even more relaxation, Dragon Hill Spa has a variety of massage and beauty treatments through their Royal Orchid Spa, including shiatsu, sport, aroma and foot massage.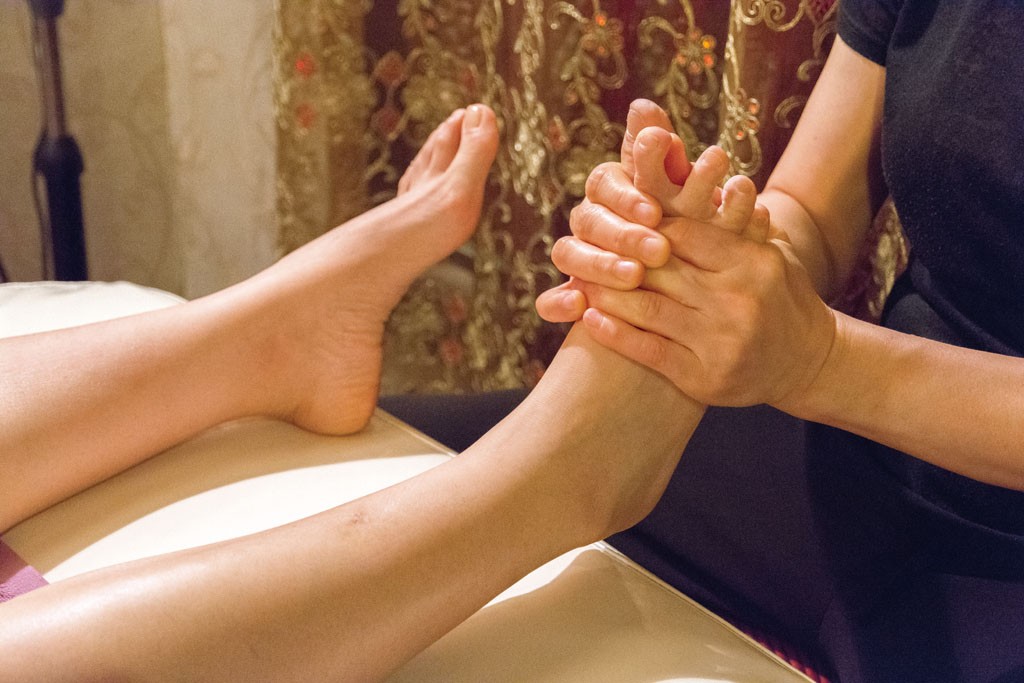 The game is on
Dragon Hill Spa has whole range of video and other entertainment options in their game zone. You can shoot some hoops, repel an alien invasion or whack a mole in this expansive arcade area, which also has several air hockey tables, dancing and drumming games, and even private singing booths. Head downstairs to find the PC room, cinema hall, screen baseball game and even a target practice area, providing the competitive couple with a chance to show off their skills to each other.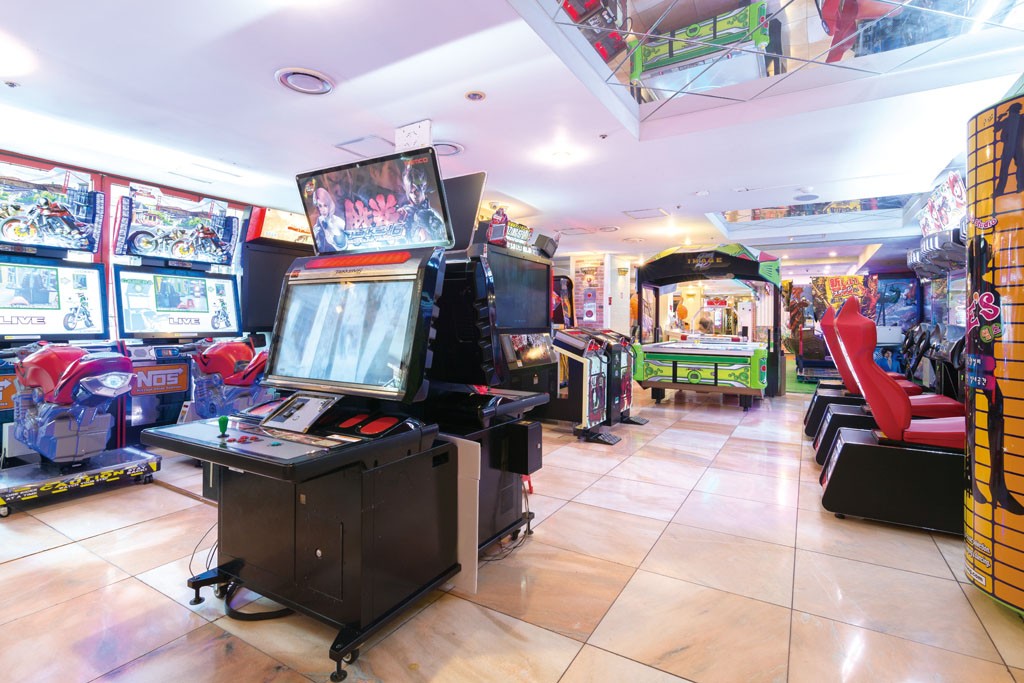 The food of love
If your dream date demands food, don't despair. Snack bars are located throughout the building, where you can scan in and get traditional spa treats like smoked eggs and sikhye (sweet rice punch). If your beloved's stomach is really grumbling, though, there is a full-service Korean restaurant, Il Poom Myun Ok, on the first floor, and a bar with grilled meats and fried foods in the rooftop Sky Garden.
[separator type="thin"]
More info
FYI> www.dragonhillspa.co.kr
02-792-0001 (Korean), 010-4223-0001 (English), 010-4223-0002 (Japanese), 010-8991-8688 (Chinese)
Open 24 hours a day, 365 days a year Adult admission is KRW 11,000 from Monday thru Friday, from 5 AM to 8 PM, but rises to KRW 13,000 at night and on weekends. Admission for children is KRW 6,000. Parking fees and towel, locker and clothing rental are included with admission.
GO> Dragon Hill Spa (40-710 Hangangro 3-ga, Yongsan-gu, Seoul) is located just 30 meters outside of Yongsan Station, Exit 1. Turn right after descending the stairs, cross the street and look for a pair of stone lions guarding a bamboo-lined walkway.
Written by  Jennifer Flinn
Photographed by Romaine John
https://magazine.seoulselection.com/wp-content/uploads/2015/06/야외온천수영장.jpg
671
1024
cyn
https://magazine.seoulselection.com/wp-content/uploads/2018/01/Seoul-logo.png
cyn
2015-07-18 00:39:06
2015-07-18 00:39:06
Romancing the sauna