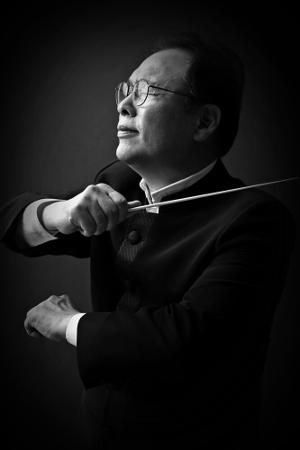 Conductor Ha Sung Ho's Seoul Pops Orchestra celebrates 27 years of making music fun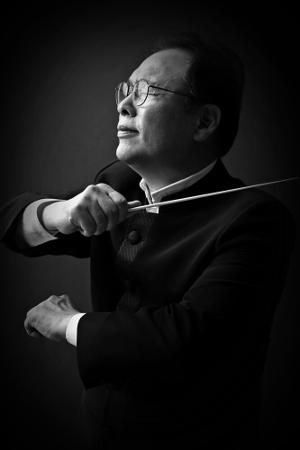 When the Seoul Pops Orchestra held its inaugural concert in Sep. 14, 1988, just four days before the opening ceremony of the Summer Olympic Games in Seoul, they were, quite literally, the only game in town. "Many foreigners were in Seoul at the time, but there were few concerts being held," recalls Ha Sung Ho, the long-time principle conductor of the orchestra. "So half the audience of our opening concert were foreigners. We had no name back then, but as there were no other concerts, they bought our tickets. We sold out our first concert."
Some 27 years later, the Seoul Pops Orchestra is still going strong. Very strong, in fact – Korea's premier pops orchestra has played some 3,000 performances in 28 countries, making it, at least according to Guinness, the country's busiest orchestra. And the fun has only just begun.
Multi-genre music with a helping of audience participation
Like other well-known "pops" orchestras such as the Boston Pops Orchestra, the Seoul Pops Orchestra specializes in "light" classical music and orchestral arrangements of popular music. "Other orchestras are 100% classical," explains Ha. "Pops are all genres: pop, jazz, film soundtracks, classical." A recent concert to celebrate 70 years of Korean independence, for instance, featured a program of a "popified" arrangement of Tchaikovsky Sym. No. 4, Celine Dion's "My Heart Will Go On" from the soundtrack of "Titanic" and "Korea Fantasia," a bibimbap-like mash-up of Korean folk song "Arirang" and the Korean national anthem, penned by Ha himself.
Seoul Pops Orchestra are not stuffy, serious affairs. Most songs last just five or six minutes, resulting in very fast-paced concerts. Ha interacts with his audiences in ways unthinkable for most symphonic conductors – on Christmas, for instance, he'll dress up like Santa and hand out gifts. And audiences interact right back. "People know the music, even if they don't know the titles," says Ha. "Audiences are very active."
A musical pioneer
The conductor of the Seoul Pops Orchestra since its founding, Ha has been something of an adventurer, starting from his college days when he became, almost by accident, the first Korean student to attend Boston's Berklee College of Music, the world's most prestigious school of contemporary music. "I was originally at the New England Conservatory of Music, and I didn't know about Berklee," he recalls. "One day I was walking around and I saw a sign on the entrance of Berklee's performance center. They were having a free performance." Intrigued, he entered and found a jazz performance underway. He was more than impressed. "I was emotionally very shocked," he says. "So the next semester I entered Berklee as an undergraduate freshman, even though I was a graduate student at the conservatory."
The experience helped make him an exceptionally qualified pops conductor. "I studied jazz and I studied classical, which is why I can conduct both of them," he says.
Ha and his orchestra maintain a busy schedule that includes regular weekend performances at their outdoor stage in Children's Grand Park and international tours. That, along with the physical demands required of the pops genre, means that when Ha's not working, he's working out. "I spend an hour and half at the gym for our five days a week." Even during the interview, he enjoys a simple lunch of rice cake and omija tea in a bid to lose a bit of weight.
Since the orchestra's founding 27 years ago, the local music scene has developed greatly, and the Seoul Pops Orchestra spends a lot of time bringing musical fund to audiences beyond Korea's boundaries. Music is still music, however. "Rich countries, poor countries, different cultures, they all get it," says Ha. "Music is the international language."
UPCOMING CONCERT: Seoul Pops Orchestra will be holding a free "Concert in the Forest" performance on Jul. 25 at 7 PM at Children's Grand Park. This concert will feature orchestral renditions of music from popular films.
FYI: www.seoulpops.com, T. 02-593-8760
https://magazine.seoulselection.com/wp-content/uploads/2015/07/14338277492942.jpeg
450
300
rjkoehler
https://magazine.seoulselection.com/wp-content/uploads/2018/01/Seoul-logo.png
rjkoehler
2015-07-21 14:51:01
2015-07-21 17:16:32
Putting the pop into Seoul's music scene