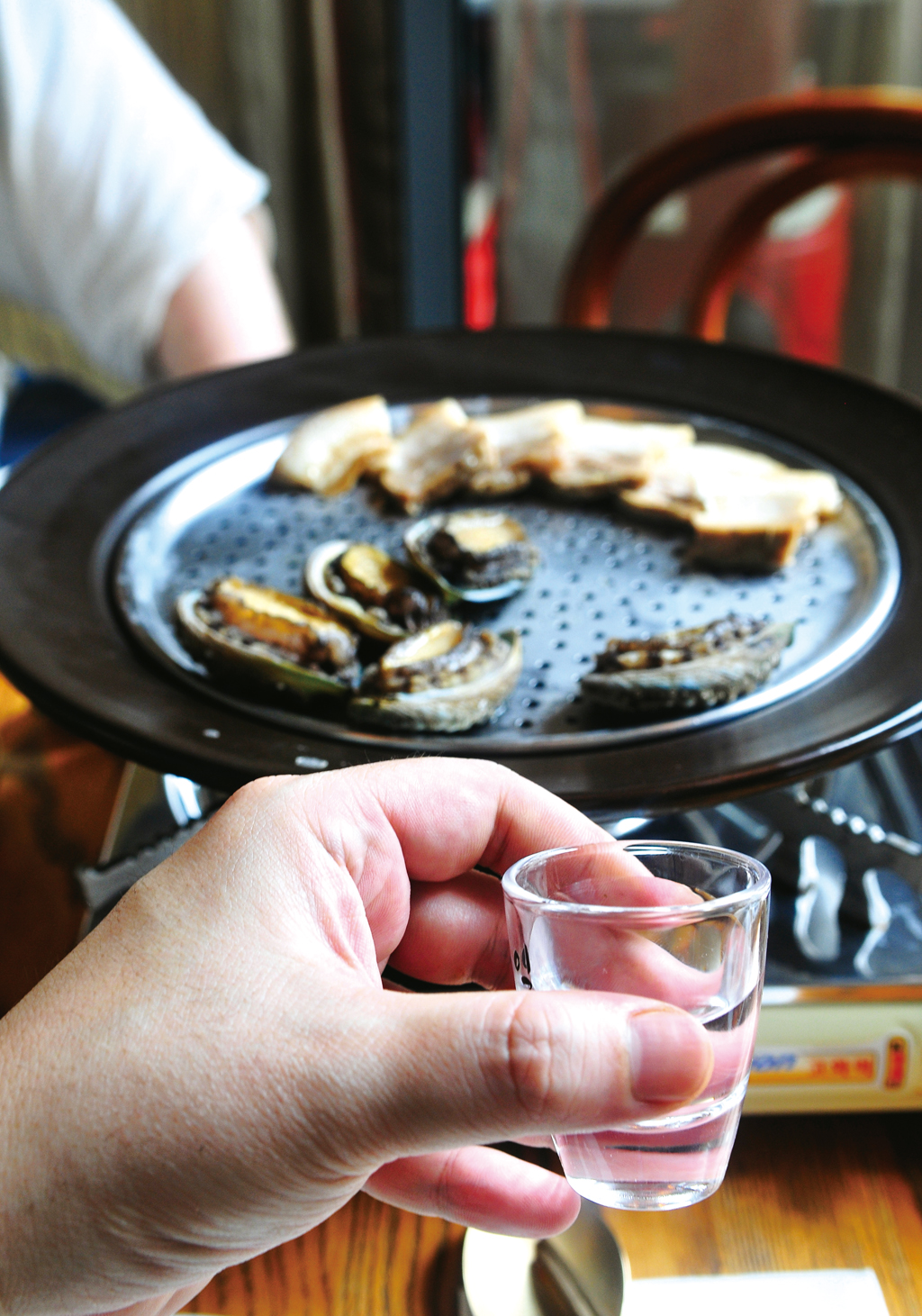 Korean booze and pub grub can be cheap – but it doesn't have to be
In the West, gastropubs have earned their place in the dining ecosystem in a very straightforward manner: by serving good food with good beer. Here in Seoul, though, young chefs and even at least one major brewer are bringing the gastropub spirit to Korean cuisine, marrying low-end and high-end traditional firewaters with masterly prepared anju, or Korean pub grub. The results can be spectacular.
Sul Bangwool  술방울
Hidden away in the back alleyways of Nonhyeon-dong, Sul Bangwool doesn't seem like much at first, just an ordinary hole-in-the-wall Korean-style pub, or pocha, similar to the tent bars one will still occasionally see in Seoul. What you don't see going on, however, is the magic being worked in the kitchen by Le Cordon Bleu-trained chef Lee Hun-jung.
Using only the finest, freshest ingredients brought up from the provinces, Lee puts his Parisian training to work with exotic, higher-end takes on Korean pub classics. The broiled pork, or yeontanguui, is a customer favorite, and comes either spicy or marinated in soy sauce. If you'd prefer something aquatic, try the steamed stingray, fresh from the waters of Yeosu, or the broiled sea bream from Jejudo. If you've got a more international palate, there's Kansai-style fish cake soup, Nagasaki champon and some pasta dishes on the menu, too.
All of this good food should be washed down with some quality firewater, and Sul Bangwool doesn't disappoint in this regard. You'll find your garden-variety soju, of course, but you can also try the pub's unique carbonated lime soju, a lighter beverage that's a favorite of female drinkers, and cloudy makgeolli rice wine made with green grape.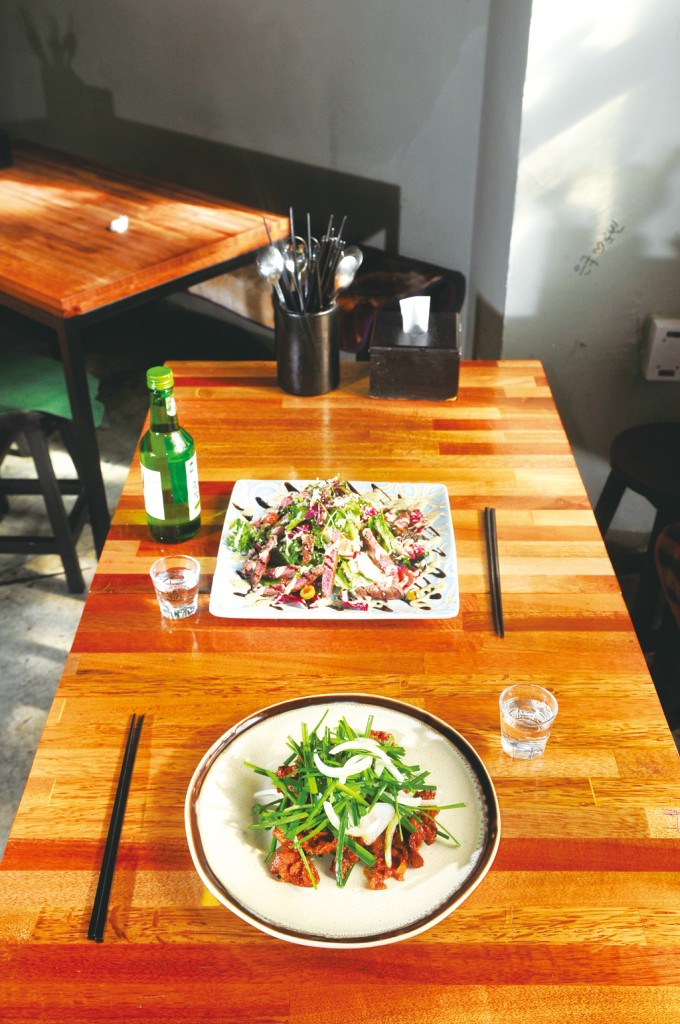 Sanho  산호
Garosu-gil's Sanho bills itself as a "Korean soul kitchen," and what goes on in this intimate space warms the soul indeed. Even if you're not drinking, this place is worth visiting for the food alone.
Like Sul Bangwool, Sanho features find many of your Korean pub grub favorites, although served in a much more traditional style. Most soju-drinkers go with the delightful yukjeon, or small coin-shaped patties of beef fried in a batter of egg and rice flower. Another popular item is the jeonbok samhap, or abalone served with slices of steamed pork and a leaf of sour aged kimchi. The abalone are served as fresh as possible – as in, still very much alive and squirming before you steam them up.
The booze list includes premium soju Ilpoom Jinro, made with pure rice concentrate and aged 10 years in oak barrels. American and Japanese bottled craft beers are available, too.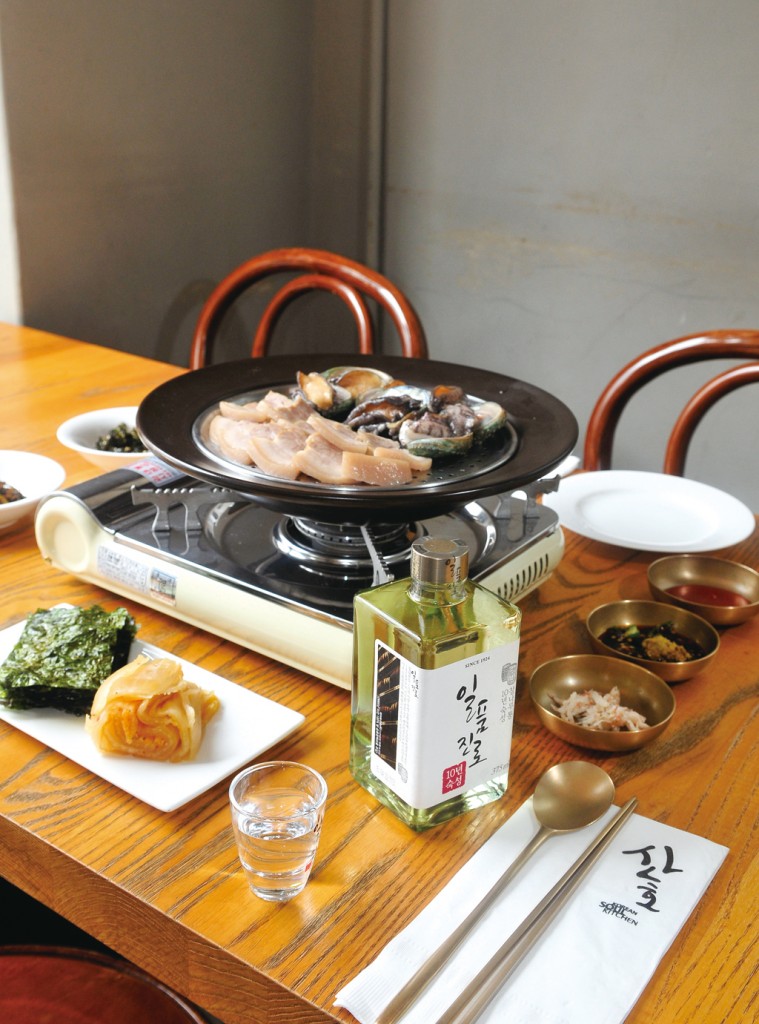 Neurin Maeul  느린마을
Owned and operated by Pocheon-based brewery Baesangmyeon Brewery, makers of the popular Sansachun medicinal wine, Neurin Maeul ("Slow Village") is an urban brew pub with locations throughout the city, including a popular branch in the Center 1 complex next to the Cheonggyecheon Stream.
Unlike Sul Bangwool and Sanho, which are defined by their cozy confines, Neurin Maeul is a cavernous place with a dark, minimalist interior and an in-house brewery that you can examine through its plate-glass walls. But don't let the trendy digs and Center 1's futuristic architecture fool you; Neurin Maeul is all about tradition and the art of living – and eating – slowly.
As befitting a bar run by one of the country's top brewers, you'll find a full array of traditional spirits and wines, including unusual selections such as an apple arak, which goes down surprisingly smooth for a beverage that's 30 percent alcohol. Makgeolli is where the place really shines. Pro tip: makgeolli's carbon and sugar content changes according to how long it has been fermented. Help yourself to the pub's tastings of spring, summer, fall and winter vintages to acquaint yourself with the wares.
The chefs in the kitchen prepare a range of delightful "slow food" options, including a juicy hunk of pork belly that melts in your mouth and a roasted duck and salmon salad served with three kinds of cheese.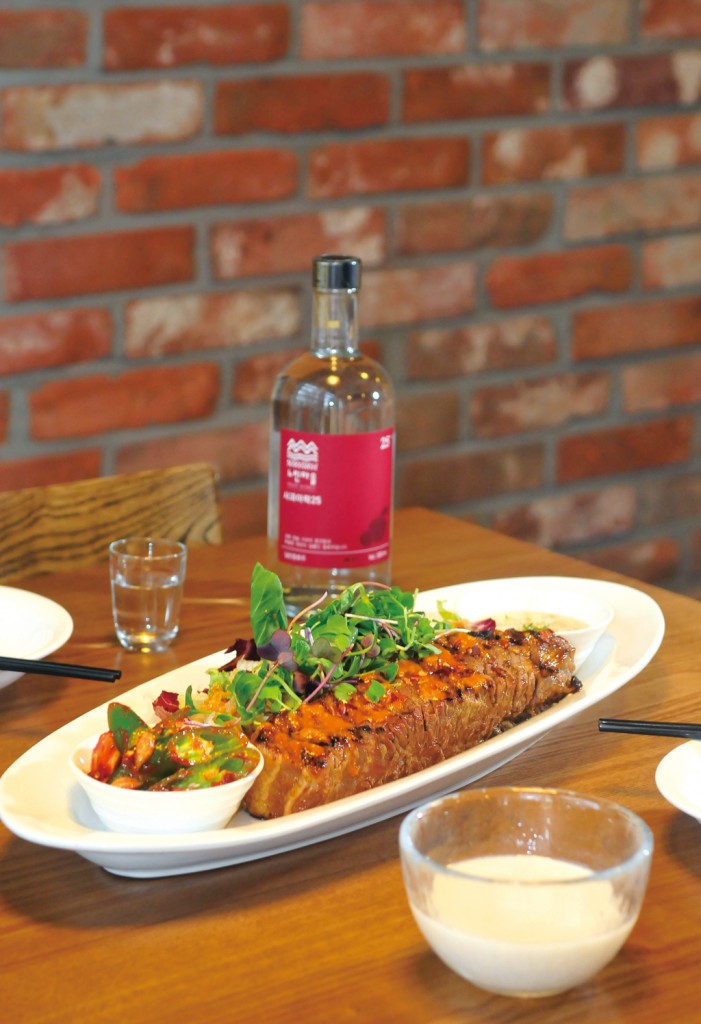 [separator type="thin"]
More info
Sul Bangwool
70, 118-gil, Gangnam-daero, Gangnam-gu
Head out Exit 3 of Sinnonhyeon Station (Line 9), walk straight along the main road and hang a left on the fourth alleyway on your left. Walk to the end of the alley and the bar will be on the corner to your right.
T.02-514-8006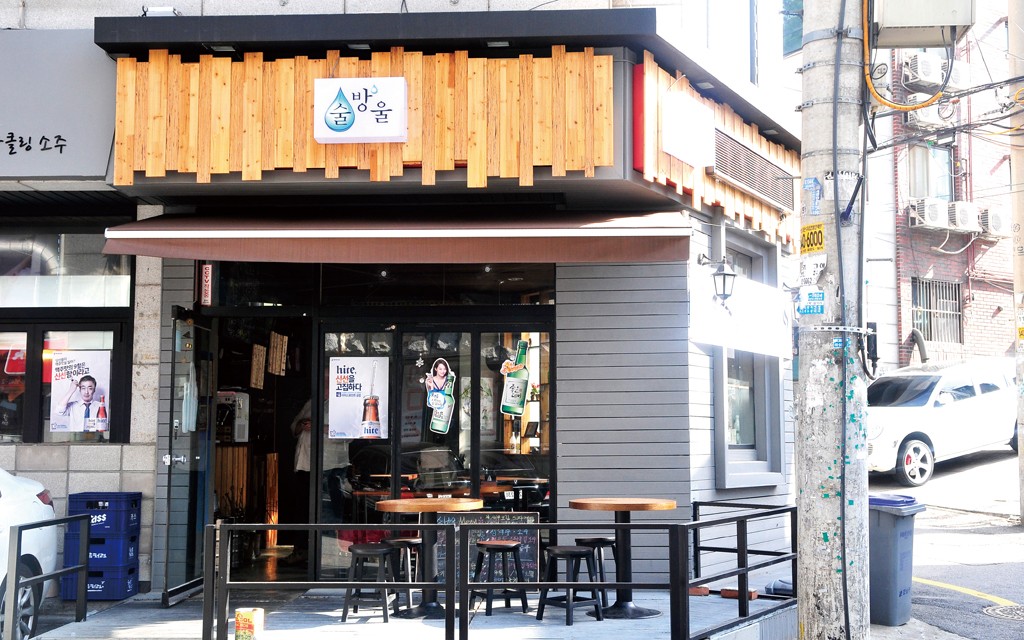 Sanho
1F, 525-7 Sinsa-dong, Gangnam-gu
Unfortunately, the nearest subway station is quite a walk away. You're probably better off taking a taxi from either Sinsa Station or Apgujeong Station (Line 3) and heading toward the Hotel La Casa, which it's near.
T. 02-517-0035
Neurin Maeul
67 Suda-dong, Jung-gu
From Exit 3 of Euljiro 1-ga Station (Line 2), swing a right and keep going until you see the glass skyscraper of the Mirae Asset Building, which should be across the street. The pub is on the second floor, but should be entered by the steps on the right side (or left side, if you're approaching from the Cheonggyecheon side) of the building.
T.02-6030-0999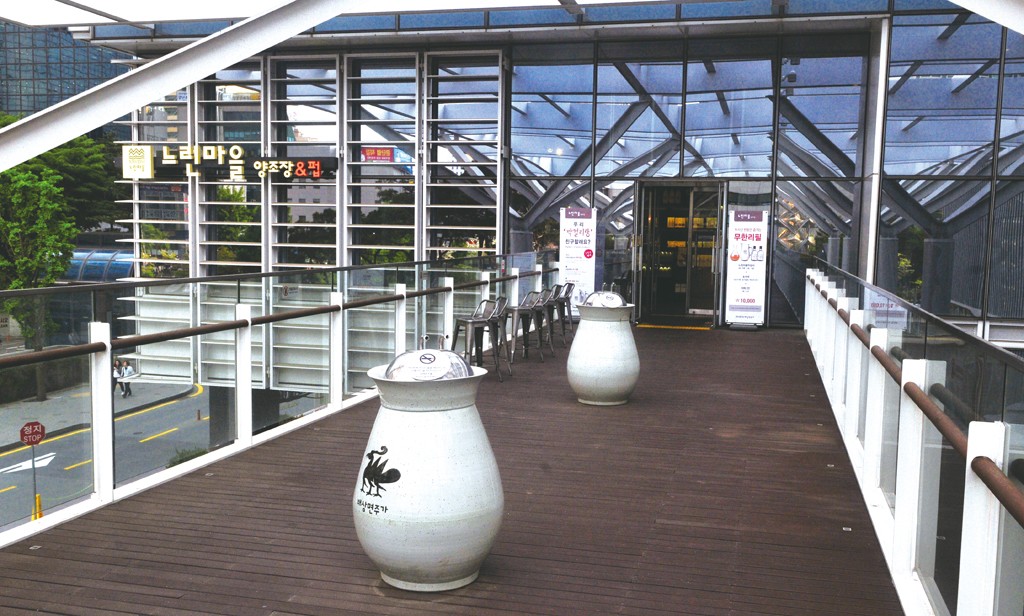 Written by SEOUL staff
Photographed by Ryu Seunghoo
https://magazine.seoulselection.com/wp-content/uploads/2015/06/RYU4495.jpg
1461
1024
cyn
https://magazine.seoulselection.com/wp-content/uploads/2018/01/Seoul-logo.png
cyn
2015-06-12 18:58:41
2018-02-13 16:25:34
Korean Gastropubs