Indulge in the ultimate Korean outdoors at the courtyards of hanok eateries
In much of a back-to-the-future manner, some restaurants have been able to artistically preserve or replicate retro Korean house settings that welcome those who are reminiscent of, or curious about, the bygone era. Usually when looking to eat outside, many automatically resort to patio seats or picnics, but it's time to expose Korea's hidden beauty of the true outdoor dining experience. A madang is an open quad, similar to a courtyard, where oftentimes an area of slight elevation from the ground – think decks – encourage anything from rest and relaxation to dining and wining (or whining, perhaps). Here are the top places to relive the glory days, so let the festivities commence!
Phil Kyung Jae   필경재
This monumental, 500-year-old Korean house prides itself on strict adherence to tradition, with everything from the staff's attire to the preparation and presentation of the national palace-style menus. Stop by for even a basic lunch course, and you'll find yourself feasting on an array of complex side dishes, or banchan, that delicately complement the mains befitting of a regal palate. As for dessert, a conventional Korean husik, or "post-meal," is designed to be light so as to not leave diners feeling uncomfortably full; ergo, a beautifully simple fruit dish and refreshing omija berry tea await. Did I mention that you can also take this last course outside to the patio in the gardens that overlook Mt. Daemosan? Mother Nature always knows best.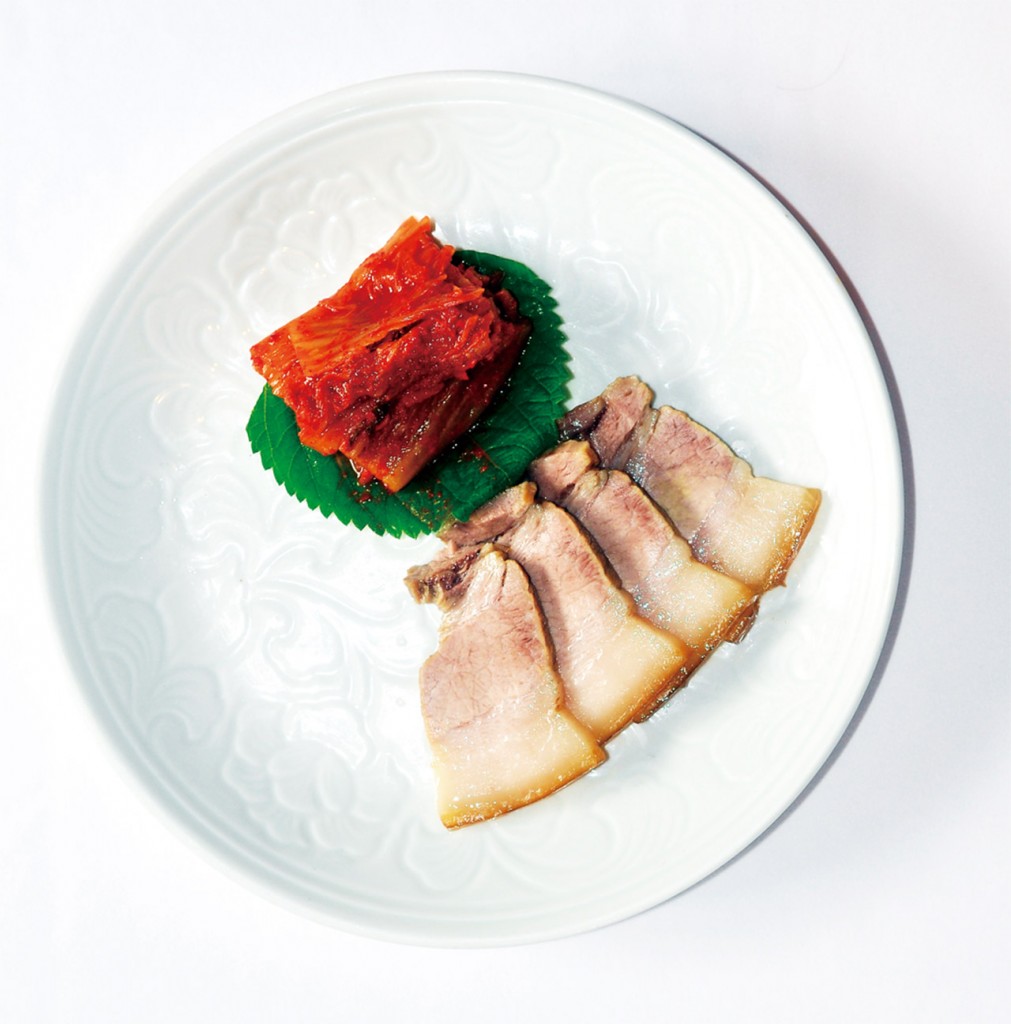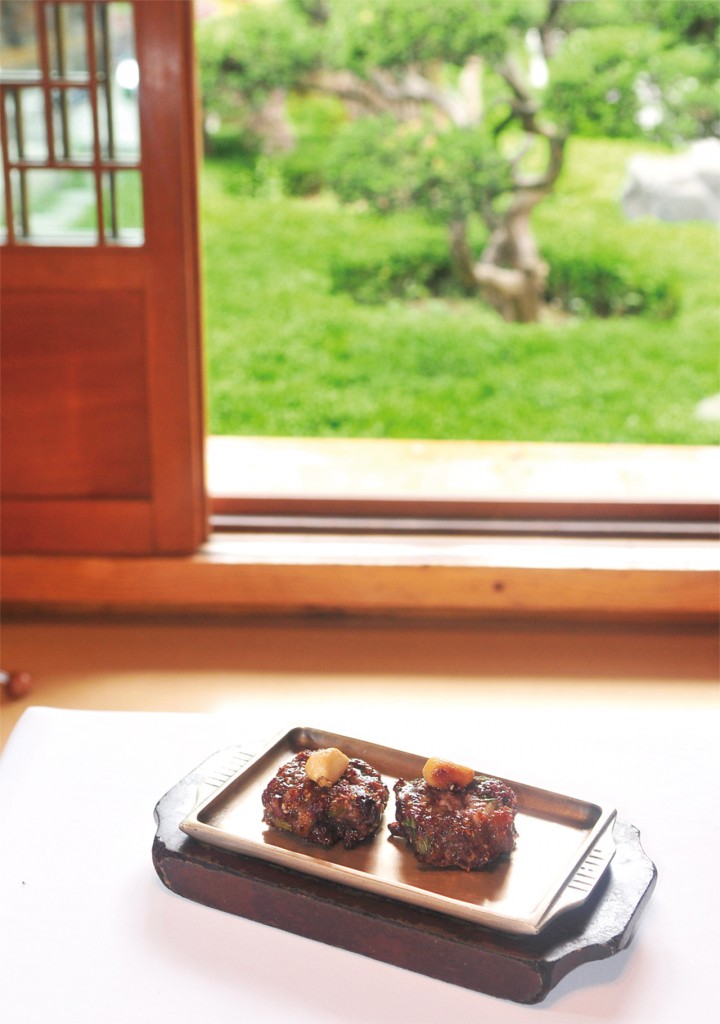 55 Beonji Ramyun   55 번지 라면
Authentically Korean from the food to the furnishings, this tucked-away corner joint flaunts its uniquely-Korean take on this imported Japanese staple, adding tang and spiciness to every mix. For starters, go for the staple Ohjjam Ramyeon for a hot punch to the palate or the Bulgogi Ramyeon for a kiss of umami. If you're feeling extra experimental, reach for Tojang Ramyeon, a variety that includes dwenjang, or soybean paste, which showcases the unmistakable flavors of earthy fermented-soybean undertones.  This provides a pleasant contrast to the other spices in the dish, but don't stop there.   Stir in some ground sesame seeds for a good measure of that added savory sensation, and rah rah, ramyeon! Long may she live.
Tea Garden   차마시는뜰 
If you're thirsty for the ultimate urban retreat, this well-aged tea house has you covered. Surrounded by mountains and retro Korean houses, or hanok, this village gem proudly specializes in traditional teas, all handmade and painstakingly prepared. A few sets require special ceremonial rituals to enjoy properly, but sometimes just a cold, simple omija berry tea does the trick. You don't need much else to appreciate this priceless cityscape getaway. Not a tea drinker? Sip on some lemonade or sikhye, a sweet fermented rice drink, that tastes much better than it sounds, and get lost in this one-of-a-kind view. Take a seat (on the floor, of course) and stay a while. Nature beckons.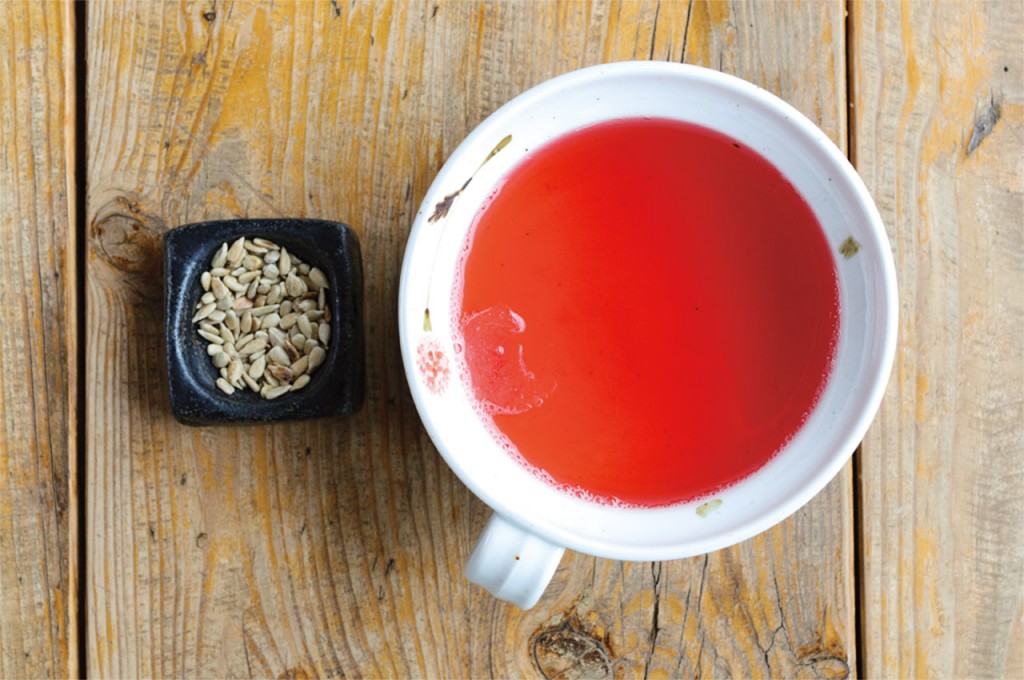 Madang Neoreun Jip   마당 너른 집 
Do as the Koreans do and chase away the summer heat with an equally scorching soup dish. Nothing gets the job done like an earthen bowl of steamy samgyetang, or ginseng and chicken soup. An entire chicken – its legs tied and all – is stuffed with sticky rice and swims in a broth of dates, ginseng, and herbs, garnished with green onions on top. Better yet, take this a step further and go for the sesame variety, and a whole new savory world awaits. When you arrive, it would be a mistake to overlook the one outside madang seating area, so claim it if you're so lucky and transport yourself back in time. You'll see what I mean when you get there. What are you waiting for?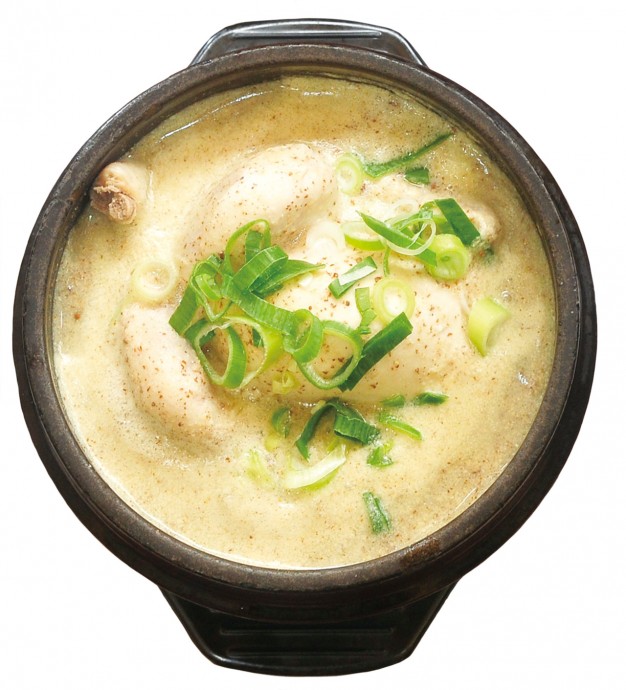 [separator type="thin"]
More info
Phil Kyung Jae
739-1 Suseo-dong, Gangnam-gu, Seoul
Suseo Station 수서역 (Line 3), Exit 1
T.02-445-2115
www.philkyungjae.co.kr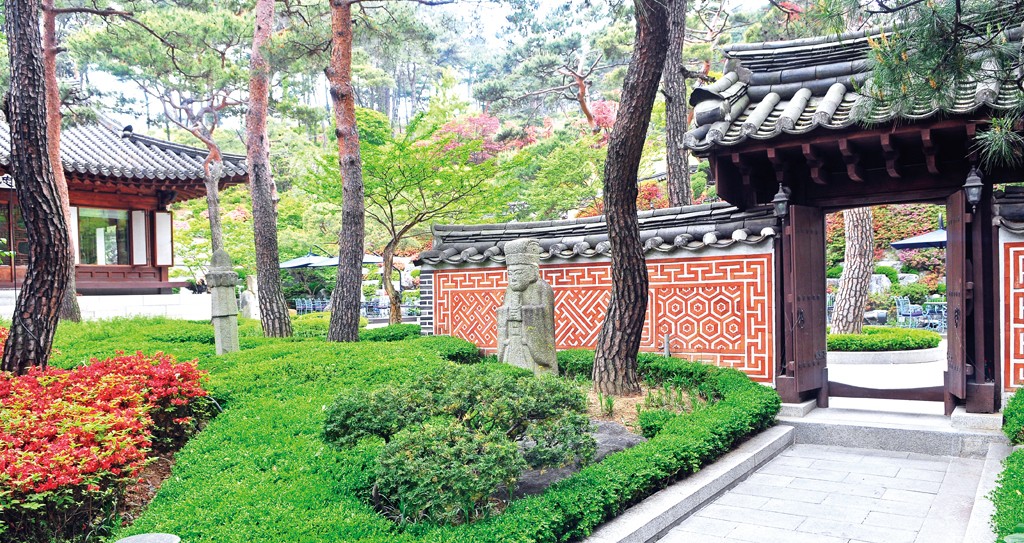 55 Beonji Ramyun
55-1 Hwa-dong, Jongno-gu, Seoul
Anguk Station 안국역 (Line 3), Exit 1
T.02-722-2997
www.55ramen.com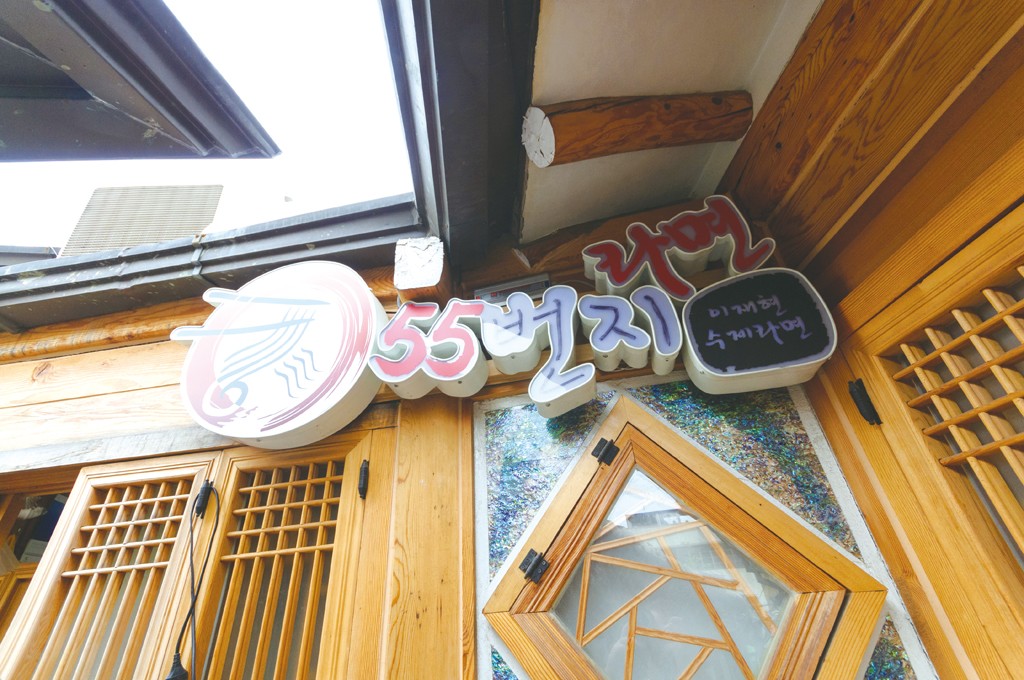 Tea Garden
35-169 beonji, Samcheong-dong, Seoul
Anguk Station 안국역 (Line 3), Exit 1
T. 02-722-7006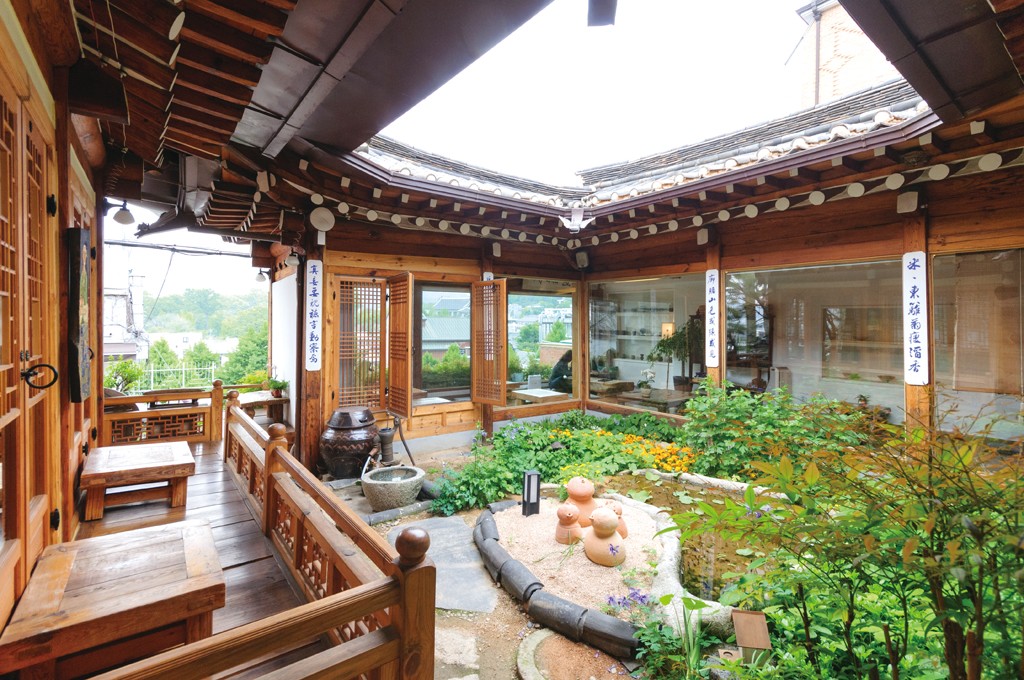 Madang Neoreun Jip
130-45 Dongsung-dong, Jongno-gu,Seoul
Hyehwa Station 혜화역 (Line 4), Exit 2
T.02-3675-3838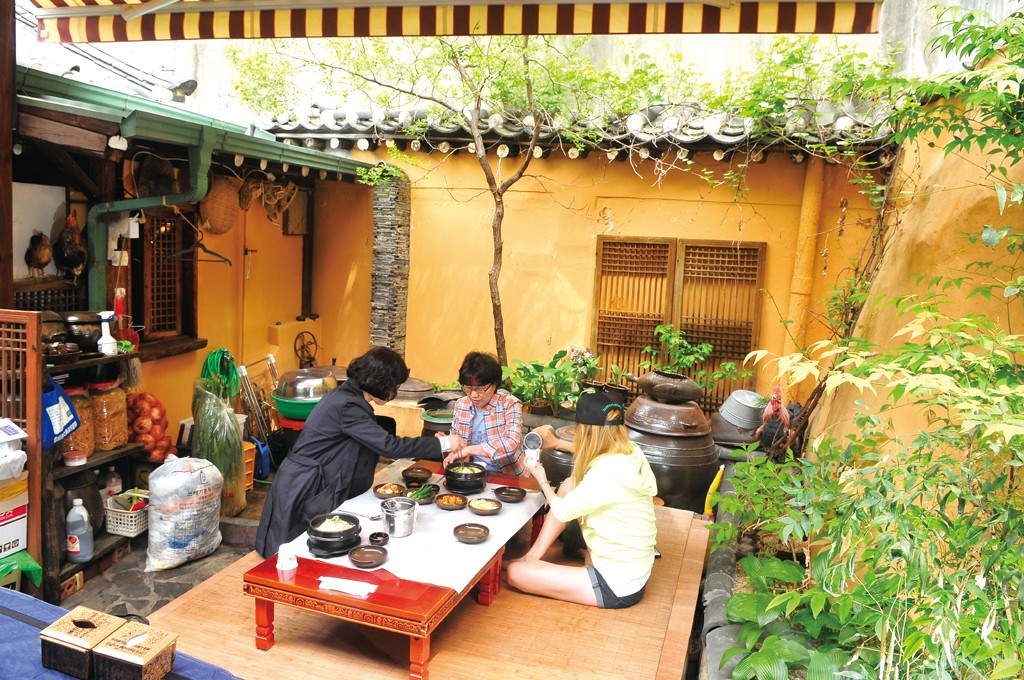 Written by Sue Ahn
Photographed by Ryu Seunghoo and Robert Koehler
https://magazine.seoulselection.com/wp-content/uploads/2015/06/DSC_0400-2수정.jpg
850
1280
cyn
https://magazine.seoulselection.com/wp-content/uploads/2018/01/Seoul-logo.png
cyn
2015-06-12 18:55:07
2015-12-03 10:57:23
Trek the Deck