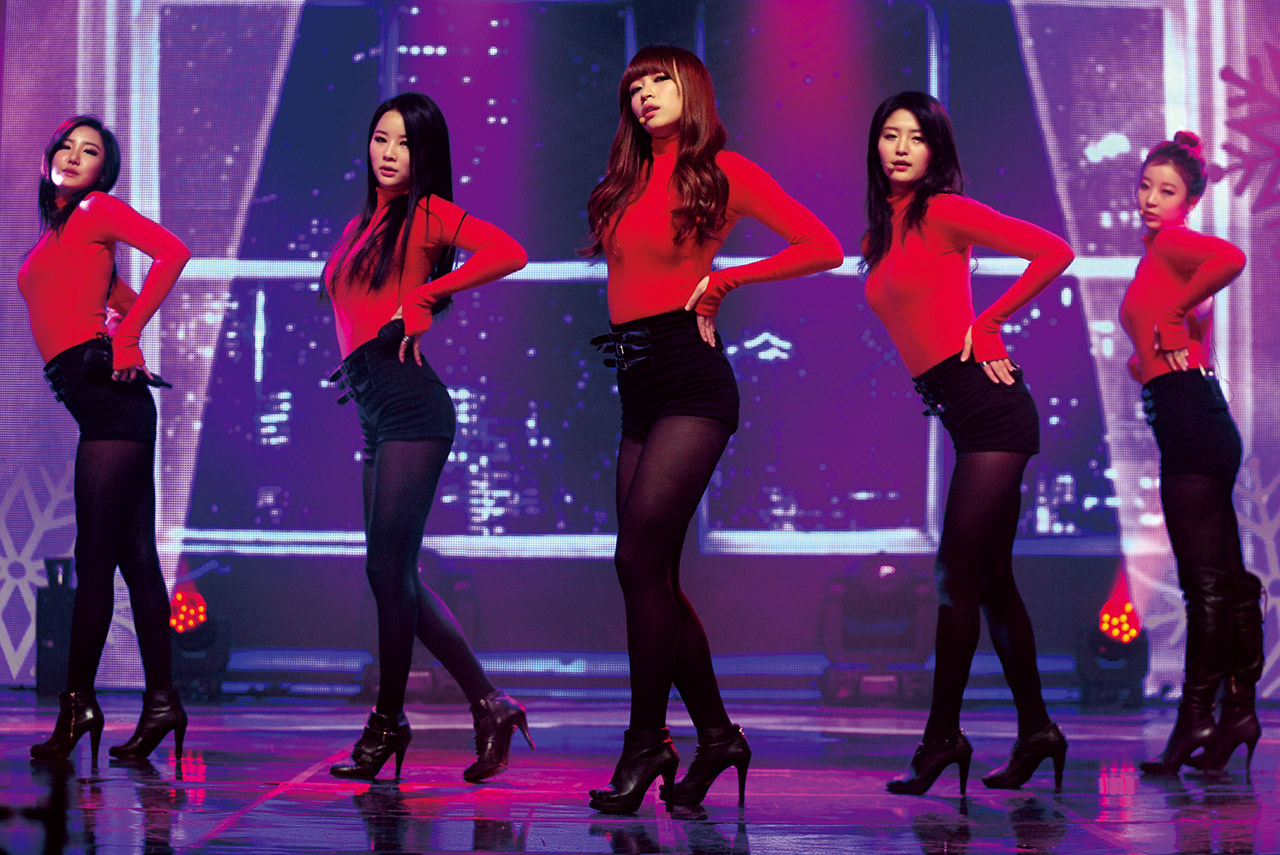 A celebrity how-to for breaking into the entertainment industry
[dropcap letter="T"]he race to the top of the entertainment industry is a tough one, as there is no shortage of talented artists vying for camera time in Korean media. Those who manage to find success are forced to challenge both their own boundaries and those of their genre to stay relevant, while newer artists do their best to set themselves apart in a highly competitive field. Amid the marathon of public events, professional networking and constant self-promotion, celebrities frequently find themselves exhausted by the rigors of what it takes to thrive as an entertainer. Though there are certainly a variety of ways to reach the A-list – and no single guaranteed formula – some celebrities look to past stars for strategies that will help them break through this wall and give themselves an extra push toward stardom.
Reality check
One way for a would-be celebrity to make their name known and develop a fan base is through appearances in variety programs and reality shows. Jackson Wang of the group GOT7 is among the many entertainers who have used this approach during the early stages of his or her career and had the gamble pay off.
Having made his debut with GOT7 in 2013, Wang not only was forced to share the attention of the group's fans with the six other members but was also faced with building a following at a time when the Korean music scene is already saturated with boy groups.
Possessing enough wit and charm to add dimension to his otherwise textbook bad-boy appeal, Wang won the hearts of many television viewers when he appeared on the second season of the SBS reality program "Roommate." In 2014, the young star was recognized for his efforts as he won the Best Male Rookie award at the SBS Entertainment Awards. With this, Wang made his presence better known to fans both in Korea and overseas.
Comeback kid
Another way that celebrities make a name for themselves is by packing a punch with their comeback after a noticeable absence from the industry. Some performers will take a long hiatus from public life – a time spent preparing new material and sometimes a new image – before shocking their fans with the transformation upon their return. For male celebrities, especially, the timing of their mandatory two-year military service is crucial, as young actor Yoo Seung-ho knows all too well.
As a child actor who began his on screen career in 2000 when he was just 7 years old, Yoo has built an impressive portfolio of works that showcased his skill in front of the camera. Transitioning to more serious adult roles, however, proved to be a challenge for "Korea's Younger Brother"; even with a number of impressive performances under his belt, many viewers still could not shake the image of Yoo as an adolescent.
In light of these challenges, Yoo's decision to enlist in the army at the age of 19 – a departure from the tendency for Korean male celebrities to delay their military service until the age of 29 –became a welcome break for an actor in desperate need of a fresh start. Yoo's comeback has reportedly become a subject of much speculation among big-name producers and writers, with some having allegedly sent him scripts and offers prior to his December 2014 discharge. Given that the age-29 deadline for army enlistment is sitting close on the horizon for some of Yoo's peers in the industry, some predict that an older and more physically mature Yoo will be attracting a greater amount of attention from viewers when his film comeback, "Joseon Magician," is released later this year.
'Fancam' frenzy
While the examples above represent conscious efforts made by entertainment agencies in order to boost their clients' popularity, there are also times when luck plays a role. Such is the case with the five-member girl group EXID, who experienced a surge in popularity after an audience member's video of an unbroadcasted performance went viral last October. Though the creation of fan videos during performances is prohibited by some entertainment companies, especially at music shows meant to be aired at a later date, the leaked footage managed to catapult the group to a new level of popularity three months after the group's single "Up & Down" failed impress on the charts after its initial release. When the "fancam" made its rounds on the internet, the seductive dance moves of group member Hani caused many to give the band and single a second look, launching the song's ascent up the charts. The result? EXID was invited to perform on music shows, later grabbing their first award since making their debut in 2012.
There really is no definite way to reach the upper echelons of the entertainment industry; the same strategy can be used by many different artists and yield different results. In light of this harsh reality, one thing is certain: There's little a performer won't do to make their name better known in the cutthroat world of show business.
Written by Paola Belle Ebora
https://magazine.seoulselection.com/wp-content/uploads/2015/03/PPE20121222004801034EXID.jpg
855
1280
cyn
https://magazine.seoulselection.com/wp-content/uploads/2018/01/Seoul-logo.png
cyn
2015-03-27 23:17:57
2015-04-01 21:22:55
Work it