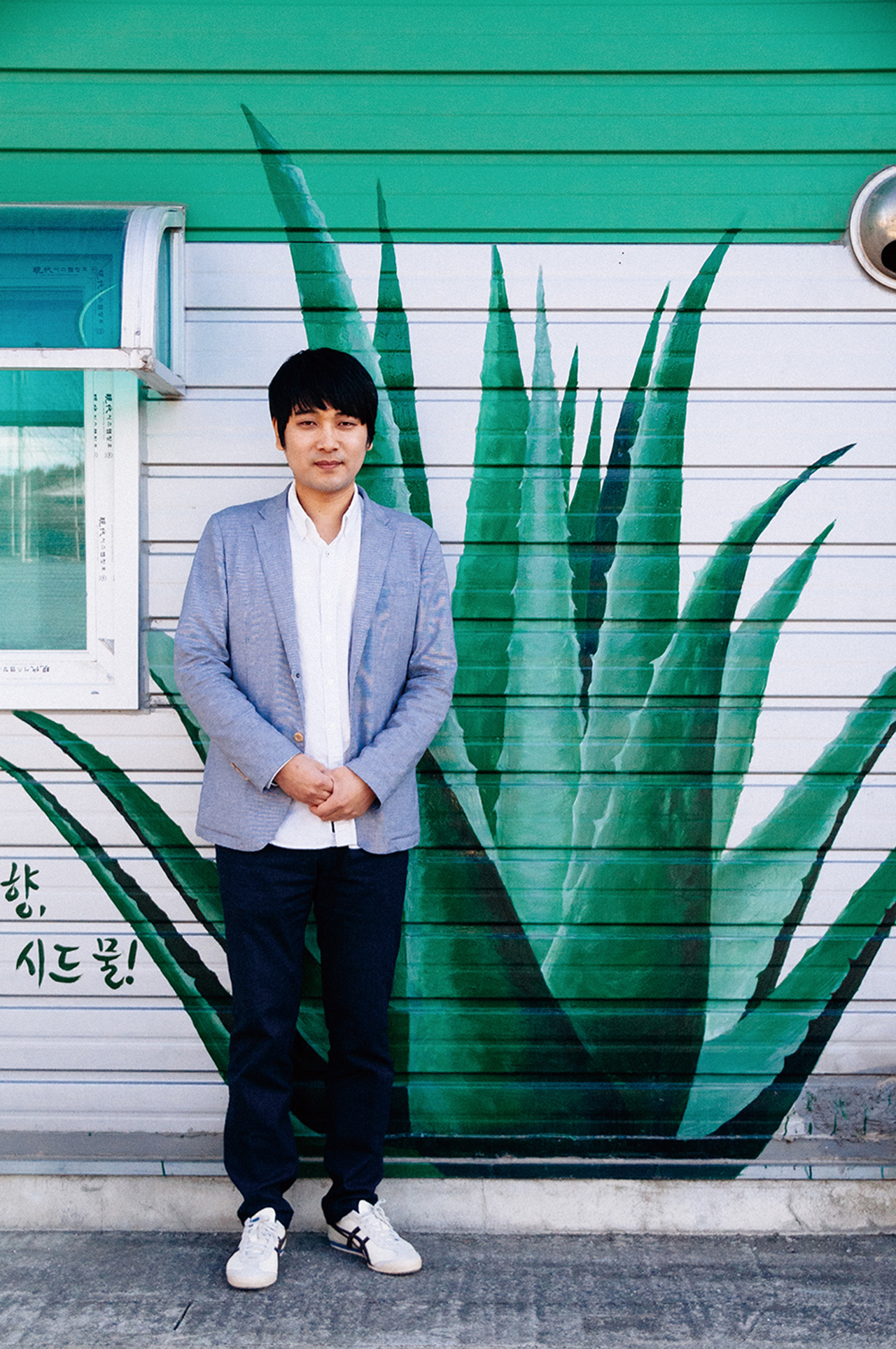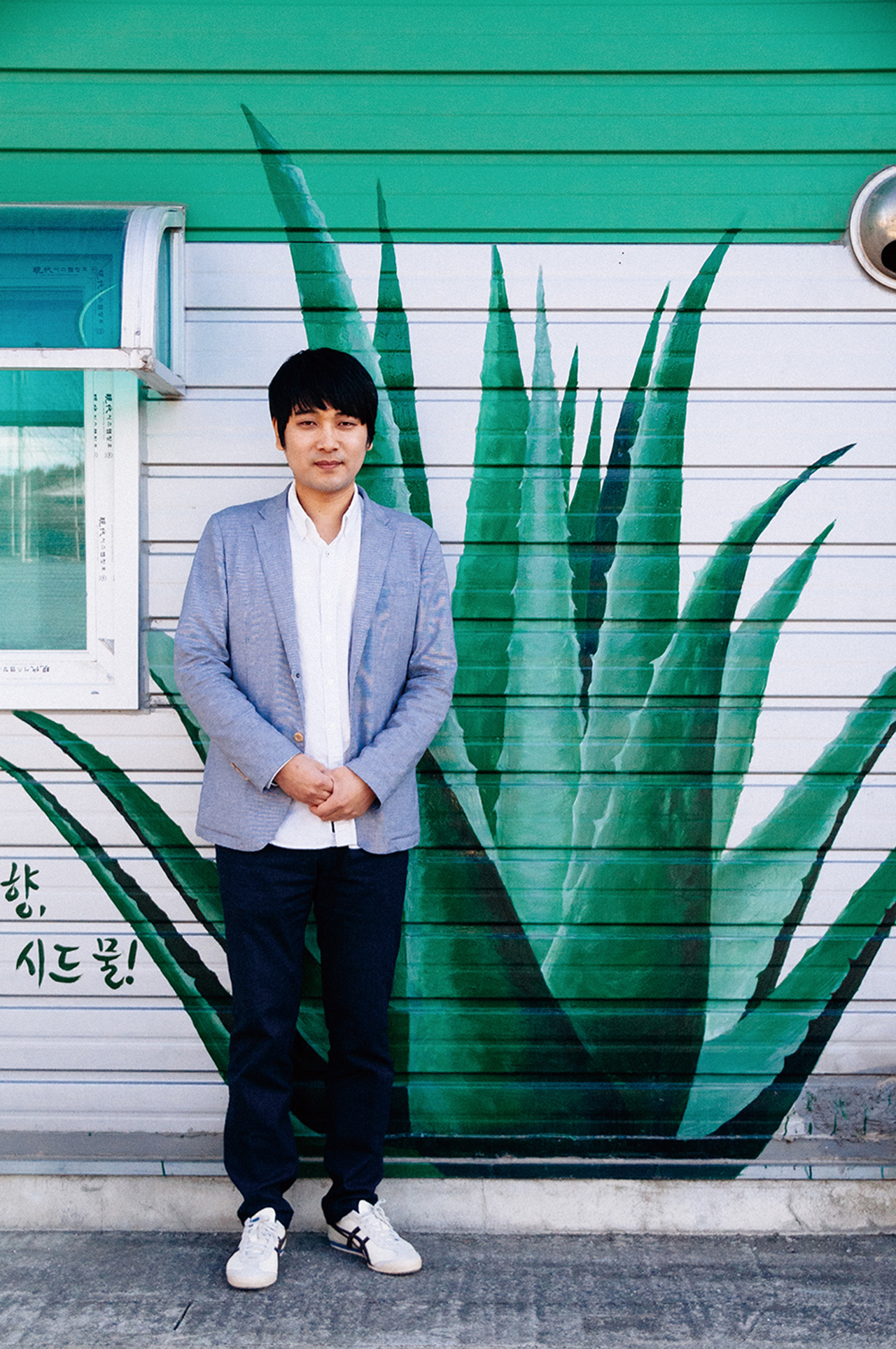 CEO Min Jung-gi of hit cosmetics company Sidmool earns the public's trust
[dropcap letter="W"]hile it may sound like a stereotype of Korean filial piety, Min Jung-gi, the boyish-looking CEO of rising Korean cosmetics star Sidmool, really did get into the business for his mother. "She used a lot of cosmetics, but they weren't particularly effective and they were expensive," he says. "I began wondering from that time if these products needed to be expensive. It's from that time that I started to move into cosmetics, wishing to make ones that were better than the ones my mother used."
And that he has. In less than a decade, Min has become the proverbial small-town boy made good, transforming a tiny startup founded on just KRW 100,000 into one one of Korea's most trusted cosmetics brands with his insistence on making low-cost but high-quality products using the finest natural ingredients. He has also become a virtual poster child for ethical corporate management, endlessly working to share his profits with less fortunate neighbors both near and far.
Remembering your roots
"Sidmool: The origin of skin." That's the logo that greets you as you step into Sidmool's headquarters in the quiet Jung-gu district of Daejeon. It's a curious name for a company, and Min gets asked about it a lot. "Because we're an online shopping mall, a lot of people think our name is Sid Mall," he says. "Many others mistakenly think it's a foreign name."
In fact, it's the name of the small village in the town of Geumsan, Chungcheongnam-do, where he was born. The village got its name from its cold waters in winter, but to Min, it carries an entirely different connotation – the comfort of home. He says, "Like how everyone feels at peace when they return to their hometown, I hoped that the skin of people who use our cosmetics will grow more relaxed and healthy."
Founded in 2006 when he was just 24 years old, Sidmool aims to produce cosmetics "families could use and trust," prioritizing ingredients above all else. Completely natural skincare is the name of the game here, with no harsh chemicals to irritate sensitive skin. "The law allows us to use some chemical ingredients in our products, but we think it's better for you to use natural products when you can," he says, adding, "Even though smoking and drinking is legal, it's better not to."
Despite Korean consumers being notoriously fashion-conscious and taking their cosmetics very seriously, all-natural cosmetics were initially not an easy sell. "From my understanding, Europeans usually check what's in a product before they buy it," Min says. "In Korea, however, many people buy products based on design or which celebrity is advertising it."
Changes to Korea's advertising law made things easier, however. Min explains, "The ads on subways had to list all the ingredients in a product, not just a few of them. It's from this time that people came to realize that many products had harmful chemicals in them, and it was from this time, too, that the public began to take an interest in natural cosmetics." He cites the common use of mineral oil in non-natural cosmetics. A byproduct of petroleum, mineral oil creates a film over the skin, with some saying this blocks the body's ability to release toxins.
Impressively, Min never went to school to learn about cosmetics; he is self-taught. "I learned from watching my mother, and started to read up on the subject every day," he says. "I'm still learning a lot."
Good word of mouth
It wasn't long after Min founded Sidmool that his products were becoming hits on Gmarket, the Korean branch of popular online shopping site eBay. Sidmool currently produces about 200 kinds of cosmetics, including its popular line of green tea-based lotions and its Aloe Essential lotion made from leaf juice. The product's online popularity has been due almost entirely to word of mouth as the company does very little advertising and what little it has done has been done only recently. Min says, "At first a lot of people didn't trust our products because they were really cheap, but because our cosmetics compared well with the luxury brands, the response from consumers was good, and it's still good."
With Hallyu, a.k.a. the Korean Wave, making Korean cosmetics increasingly popular overseas, it's hard to ignore the international market, and Sidmool, too, would like to spread its wings globally one day. But for the time being, Min wants to focus on home. "I'd like to introduce ourselves to the local market a bit more, first, to grow a bit and enter overseas markets later," he says.
Helping those who help you
Much of the love directed toward Sidmool has been thanks to its active community support programs. It is frequently called a chakhan gieop, or "kind company," thanks to its ethical management and spirit of giving back. It has received numerous community contribution awards, including recent awards for encouraging female employment and being a model tax payer.
Min says he doesn't have a particular philosophy behind this. "Because I started with almost nothing, I am always trying to help people with as much as I earn," he says. "Customers are our mentors. Without the customers, there is neither I nor the company, so we talk a lot with customers, and if we make a profit, we share as much as we can with welfare centers or stores like the Beautiful Store (a leading Korean social enterprise)."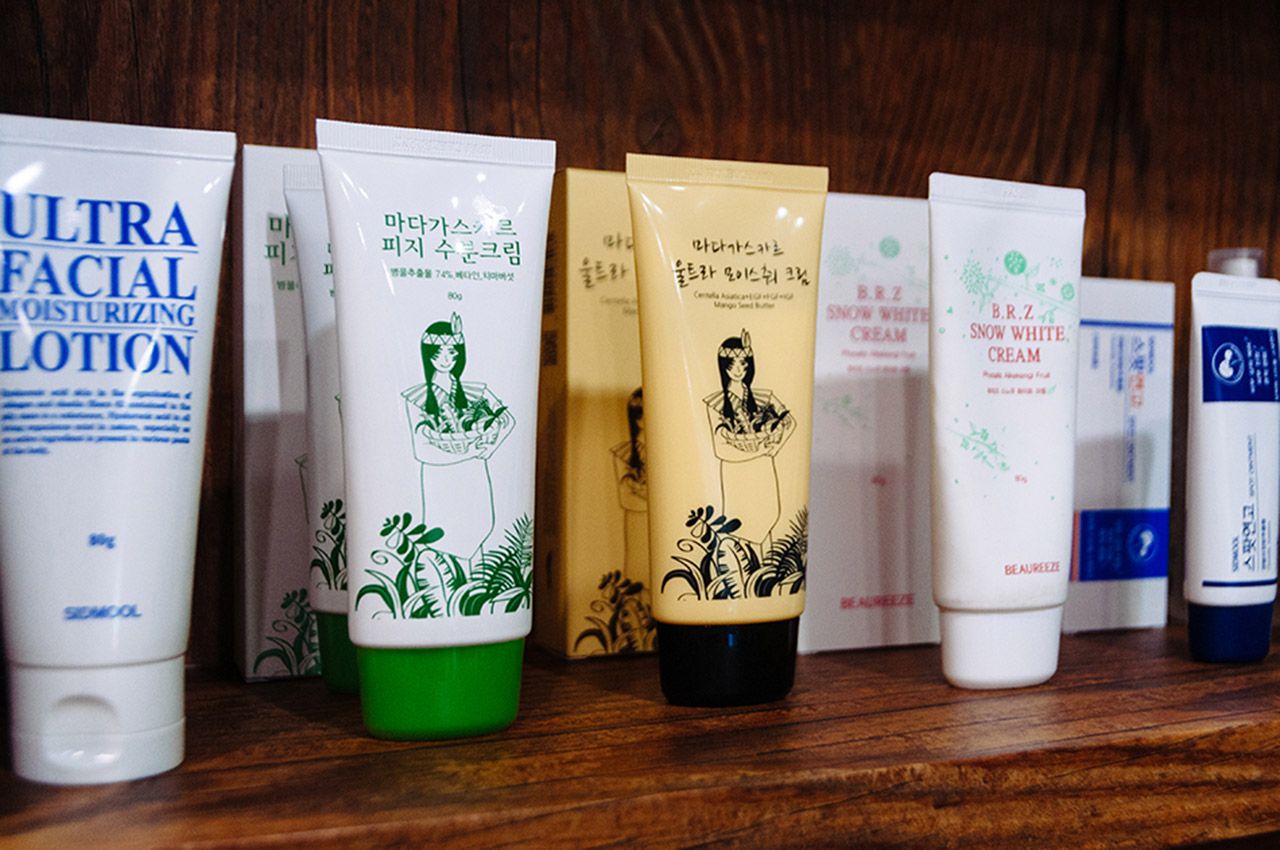 Being a corporation with a conscience has its business rewards, too. About 80 percent of Sidmool's employees are women, and this, Min says, helps give the company some needed perspective. "Women will notice finer points missed by men," he says. "Frankly, men are not really interested in cosmetics. They find applying skin lotion to be troublesome. Because women have been living with cosmetics everyday, I get a lot of good suggestions and information."
To other young people looking to break into business, Min encourages them to expand their horizons and, hopefully, learn something – something he knows from experience. "When I was growing up in the small village of Sidmool, they didn't sell ice cream in winter," he recalls. "They sold it only in summer, so I lived my life believing ice cream was sold only in summer. When I moved to Daejeon, I found that the small shop in front of my home sold ice cream even in the midst of winter."
"If you spend all your time in a small well, it's hard for you to think of anything beyond its walls. If you go abroad and experience another culture, I think you can wake up and figure out how you should live your life as you beginning having new ideas."
More info: www.sidmool.com
Written and photographed by Robert Koehler
https://magazine.seoulselection.com/wp-content/uploads/2015/03/DSC_0285.jpg
1927
1280
cyn
https://magazine.seoulselection.com/wp-content/uploads/2018/01/Seoul-logo.png
cyn
2015-03-27 23:19:41
2015-04-02 21:53:17
Giving Back