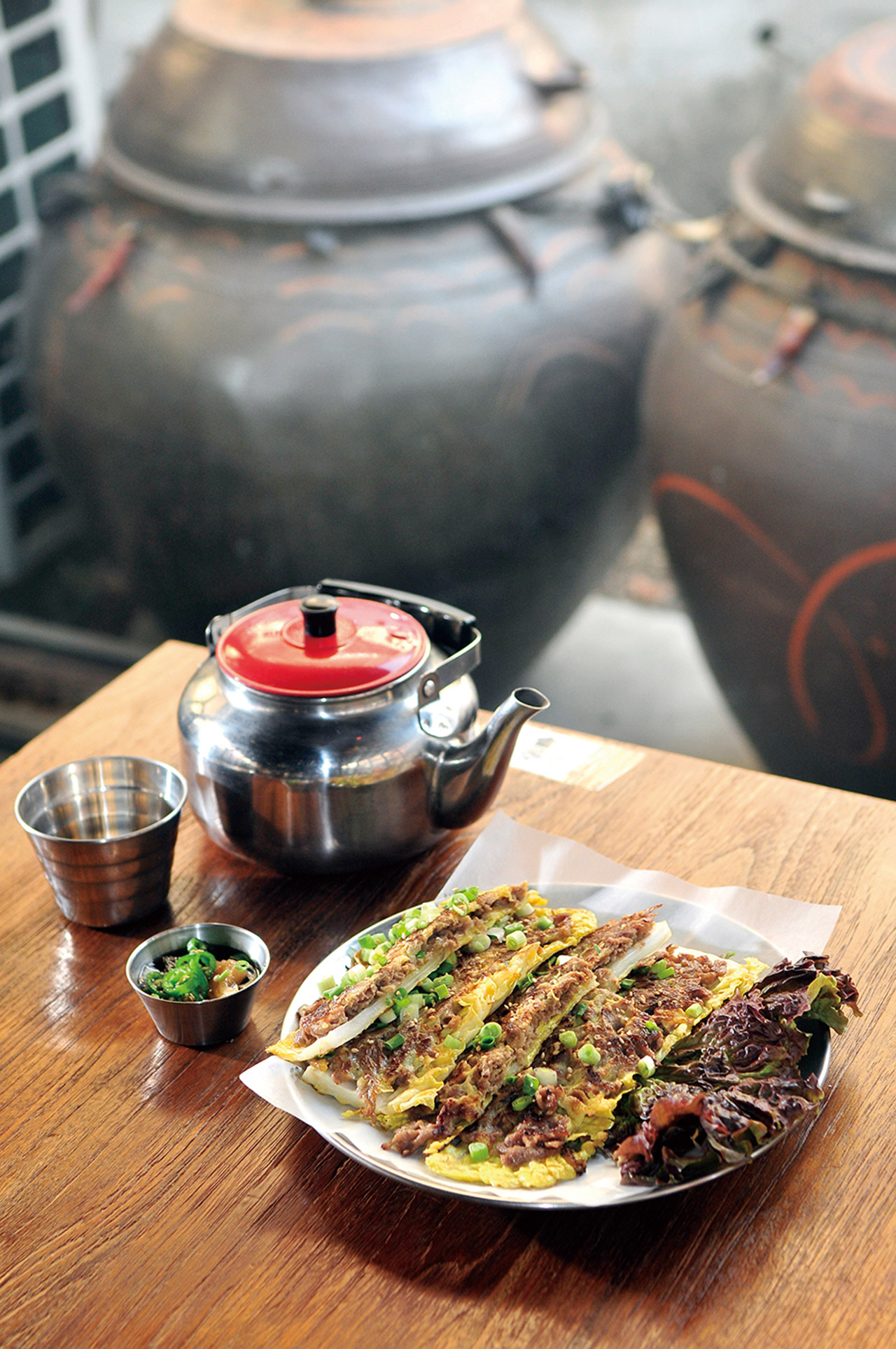 Get the best booze for your buck at bars in Seoul's university districts
[dropcap letter="T"]he start of spring brings a number of changes to life in the capital, not the least of which being the start of a new school year for those attending Seoul's many universities. In March, bars in the university districts flood with students making new friends or catching up with the old ones, but there is more to these areas than their lively atmosphere. The restaurants, bars and pubs in the neighborhoods offer quality drinks and anju (bar snacks) at a decent price for students with lighter wallets. This month, head to the city's university districts to soak in their vibrant energy while getting the best anju and booze for your buck.
Dallyeora Gaemi 1 달려라 개미 1 (Daehangno)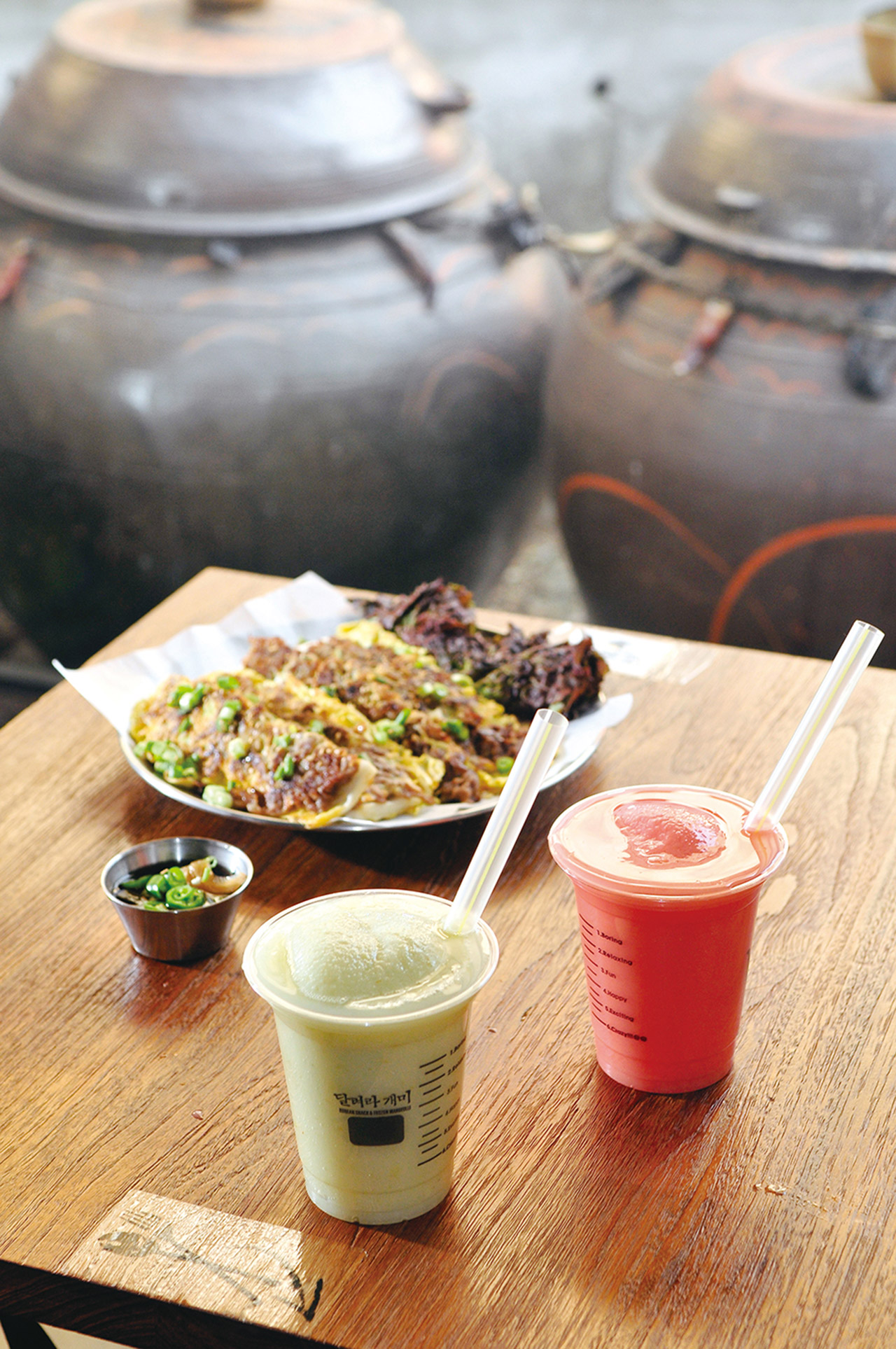 Hidden in a small alleyway behind Marronnier Park, Dallyeora Gaemi 1 is a newly opened bar that has a pocha (tent stalls that sell alcoholic beverages) feel to it. But despite the dive-y ambiance, don't expect a crummy place with uncomfortable stools and a grimy bathroom: The walkway leading up to the bar is adorned with cute drawings of white ants guiding you to entrance and the bar interior is decorated with Retro toys, makgeolli kettles and string lights. The place has a cute and congenial atmosphere, though the interior shouldn't take all the credit for what makes this place great. Dallyeora Gaemi is known for its "slush" makgeolli, a frozen rice wine drink that comes in a variety of refreshing flavors: Muscat Grape Makgeolli, Grapefruit Makgeolli and Yuzu Makgeolli Mojito are their signatures. Their specialty, Yuzu Makgeolli Mojito, is a Hwayo Soju-based cocktail mixing the premium soju brand with the clear top part of makgeolli. The head chef has also put a great deal of effort to crafting an anju menu that includes fresh ingredients from regional suppliers. Their most popular side dish is Doenjang Beer Chicken, chicken marinated in soybean paste, and Bulgogi Baechu Jeon, or fried cabbage with marinated beef. Another option is the baechu jeon, which is made with the plump and juicy cabbages that are well in season right now. The bar's Gyeongnidan branch is set to open in March, so plan on stopping by if you're in the Itaewon area.
Gupoom 거품 (Korea University)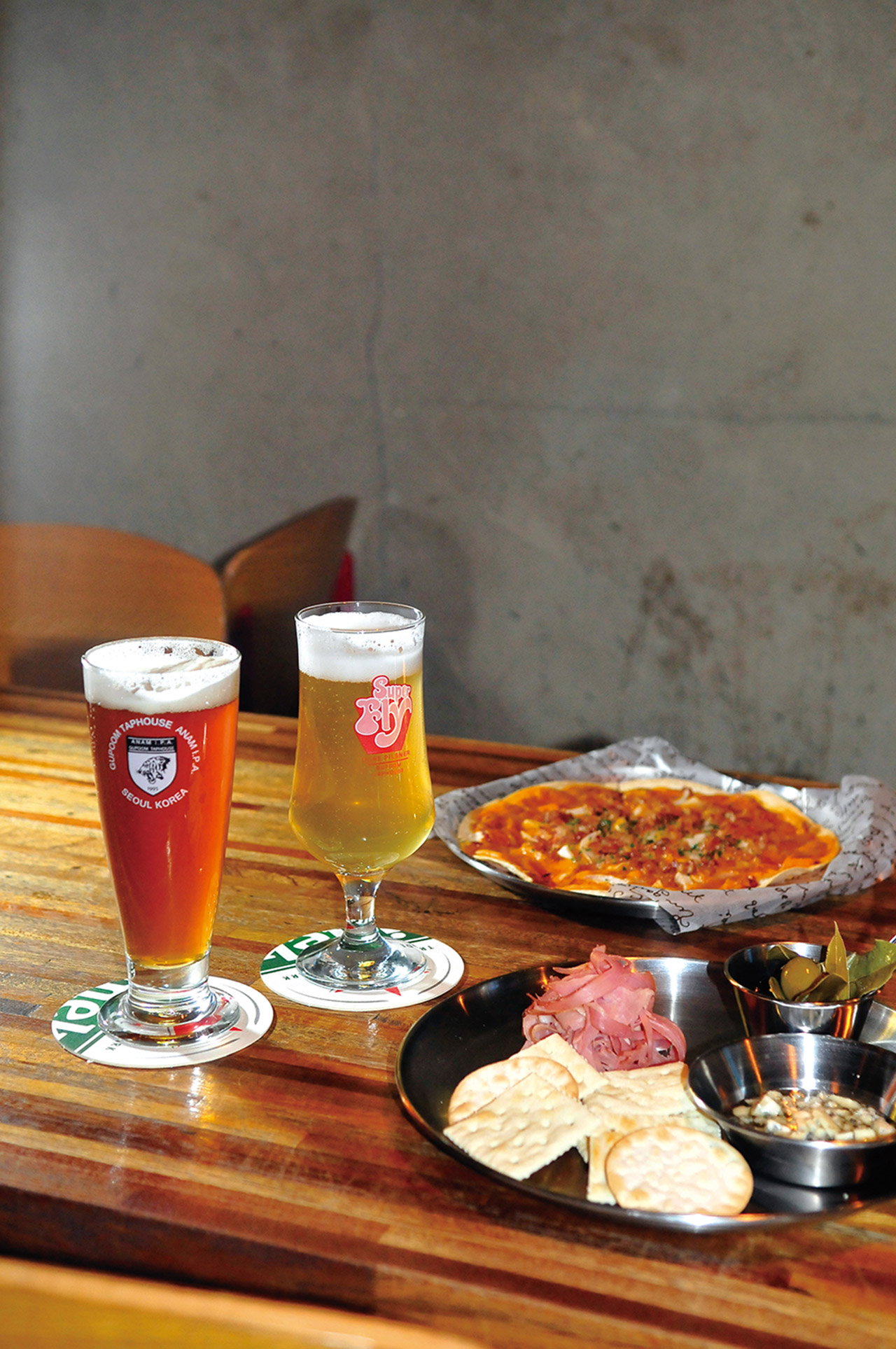 When considering the nightlife in university districts, it's easy to imagine the frenzied back alleys of neighborhoods like Sinchon or Hongdae. However, in Anam-dong, the stomping grounds for Korea University students, offers a different ambiance than that of its more arty counterparts. Boasting a more private and laid-back vibe, Anam is known for local landmarks such as Gupoom, where the dimly lit interior make you feel like you're sipping beer at a café if it weren't for the sports games playing in the background. Though the bar can get pretty crowded and loud for an intimate conversation, it's a great place to unwind with a casual drink with friends. Gupoom's main focus is on beer: Students from the university and employees at the nearby Korea Hospital stop by to have a pint of Estrella Damm or Erdinger and other local craft ales. The establishment also has an expansive cocktail menus that includes Boom Beer, a beer cocktail that comes with a shot of your choice, a popular drink among Korea University students. If you and your friends are looking for something to nibble on, Bacon & Cheddar Pizza goes great with any beer on the menu. The house specialty is the Prosciutto Platter, a sharable dish that comes with blue cheese and crackers and goes perfectly with Estrella's creamy but refreshing taste. Even if you don't order any side dishes, the waiters will restock you with dried seaweed and soy sauce, a surprisingly delicious pairing.
Mike's Cabin 마이크 캐빈 (Hongdae)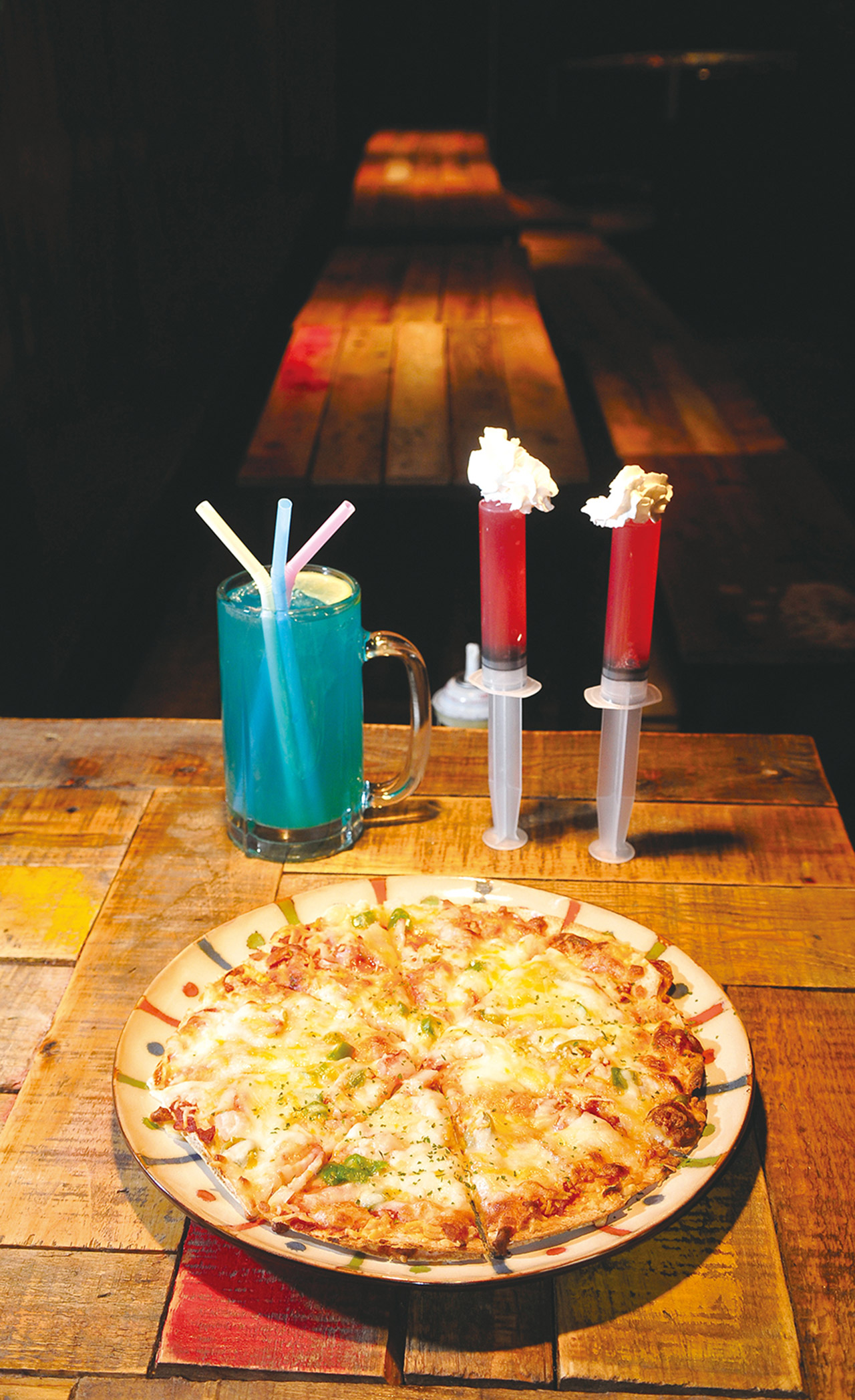 Mike's Cabin in Sinchon has been a long-time favorite of foreigners living in Korea. The new Hongdae branch opened up about a year ago and is well on its way to becoming a watering hole for the international students studying in Korea. The new location is spacious enough to host dance parties, flea markets and can even turn into a small indoor skate park. With an interior decorated with pun posters, tall wooden tables and surfing boards, you'll feel like you're chilling at a beachside cabin in California. Their expansive drink menu ranges from tap beer and cocktails to Jell-o shots and shooters that only cost around KRW 6,000. Watch for their signature drink, the Adios Mother Fu**er, a blue cocktail made with a secret recipe that will surely get you ready for a fun, carefree night at the cabin. Another specialty drink is the Sexy Nightingale, a red Jell-o shot that comes in a plastic syringe with whipped cream on top. In addition to the creative drink options, the cabin features a small skateboard ramp, a dartboard, dozens of board games and both a beer pong and foosball table, and after 10 o'clock, the DJ will begin to tempt patrons onto the dance floor. The bar's patio small area opens up in March and the upbeat music is known to lure the passersby. Between the friendly owners and English-speaking bartenders, the cabin can be counted on for an enjoyable and amiable ambiance, something that will surely make the bar feel like a home away from home.
[separator type="thin"]
More info
Dallyeora Gaemi 1
GO> Hyehwa Station 혜화역 (Line 4), Exit 2. Walk straight for about 180 meters and when you reach the end of the Marronnier Park, turn left. Keep walking for about 250 meters, past the Lock Museum, and when you come to the intersection between the side streets and a parking lot, walk to the alleyway on your left.
Daehangno: 1F, 129-150 Dongsung-dong, Jongno-gu, Seoul
서울특별시 종로구 동숭동 129-150 1층
02-3676-5955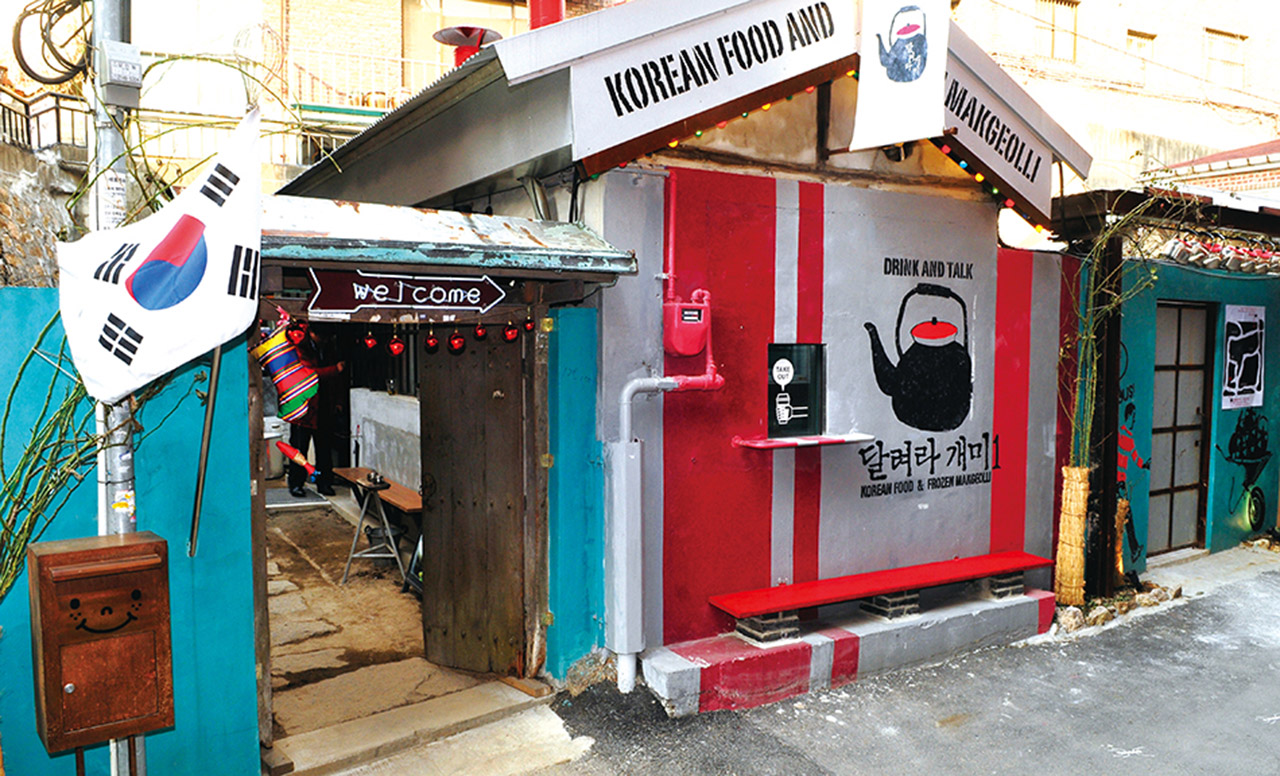 Gupoom
GO> Anam Station 안암역 (Line 6), Exit 2. Make a U-turn, walk 20 meters, turn right and walk straight for about 70 meters. Gupoom is right next to Coffee Beans.
Anam: Basement, 101-2 Anam-dong 5-ga, Seongbuk-gu, Seoul
서울특별시 성북구 안암동 101-29
02-6405-2009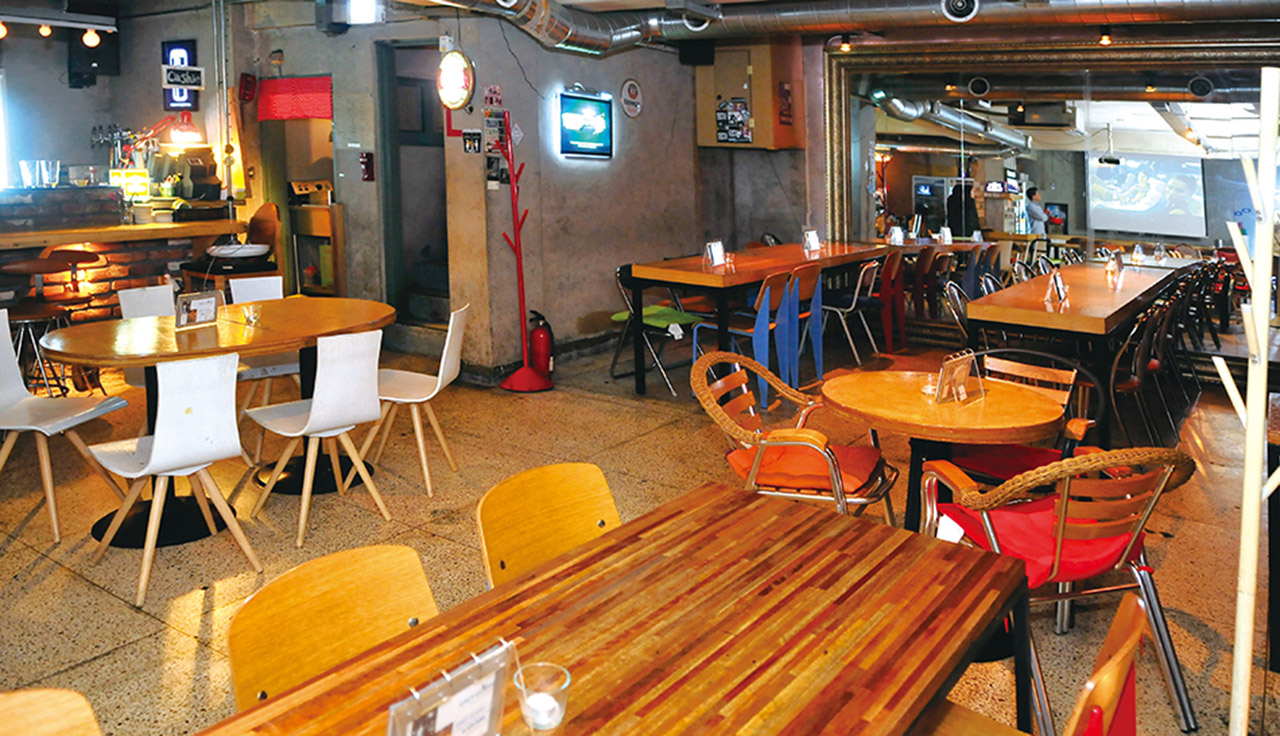 Mike's Cabin
GO> Hongik University Station 홍대입구역 (Line 2), Exit 9. From the exit, walk straight and turn left at TGIF. Walk toward the main street of Hongdae and when you come to the intersection with New Balance, cross the street in the direction of Pizza Hut. Walk the main artery of Hongdae for about 80 meters until you see Coffee Beans and then walk into the small alleyway right next to Coffee beans. If you walk up the alleyway Mike's Cabin should be on the left side, at the basement of Yongu Beer.
Hongdae: 358-110 Seogyo-dong, Mapo-gu, Seoul
서울특별시 마포구 서교동 358-110
02-333-5322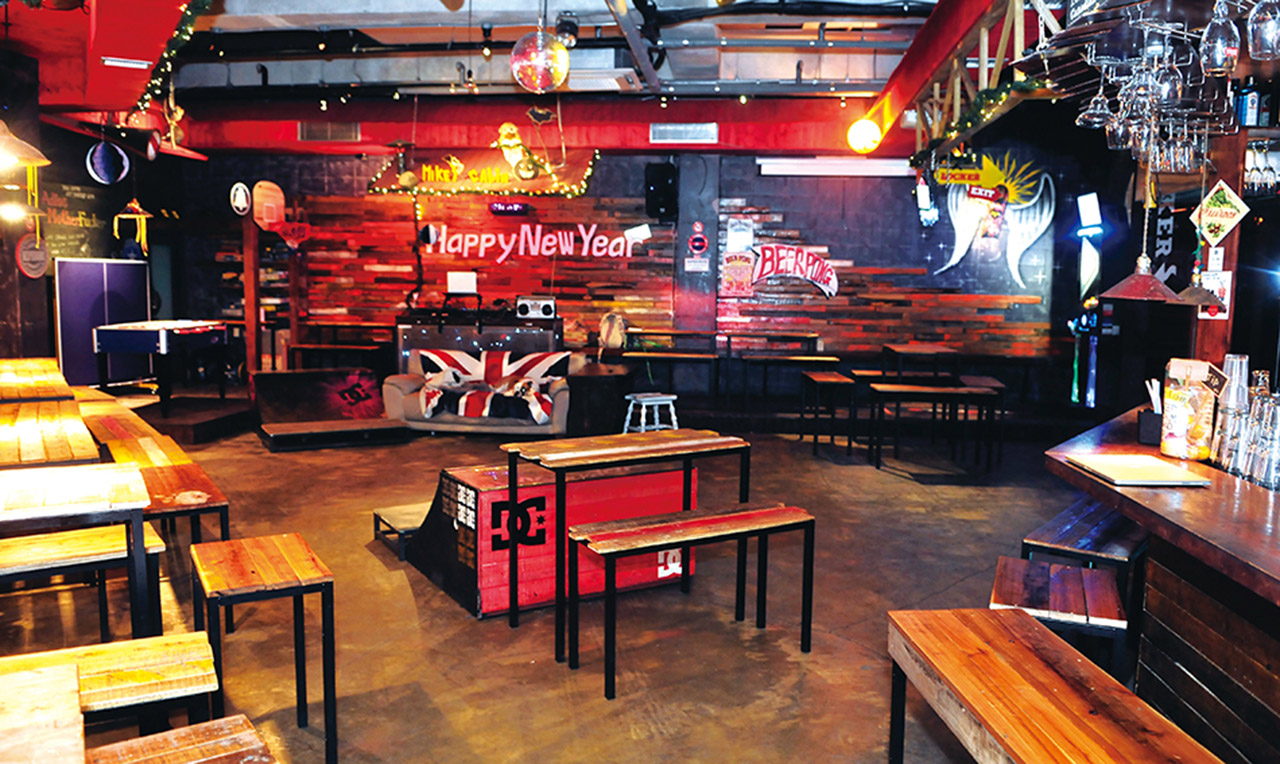 Written by Claire Jang
Photographed by Ryu Seunghoo
https://magazine.seoulselection.com/wp-content/uploads/2015/03/RYU27751.jpg
1022
1280
cyn
https://magazine.seoulselection.com/wp-content/uploads/2018/01/Seoul-logo.png
cyn
2015-03-27 23:21:47
2015-04-01 21:21:16
Student Bars