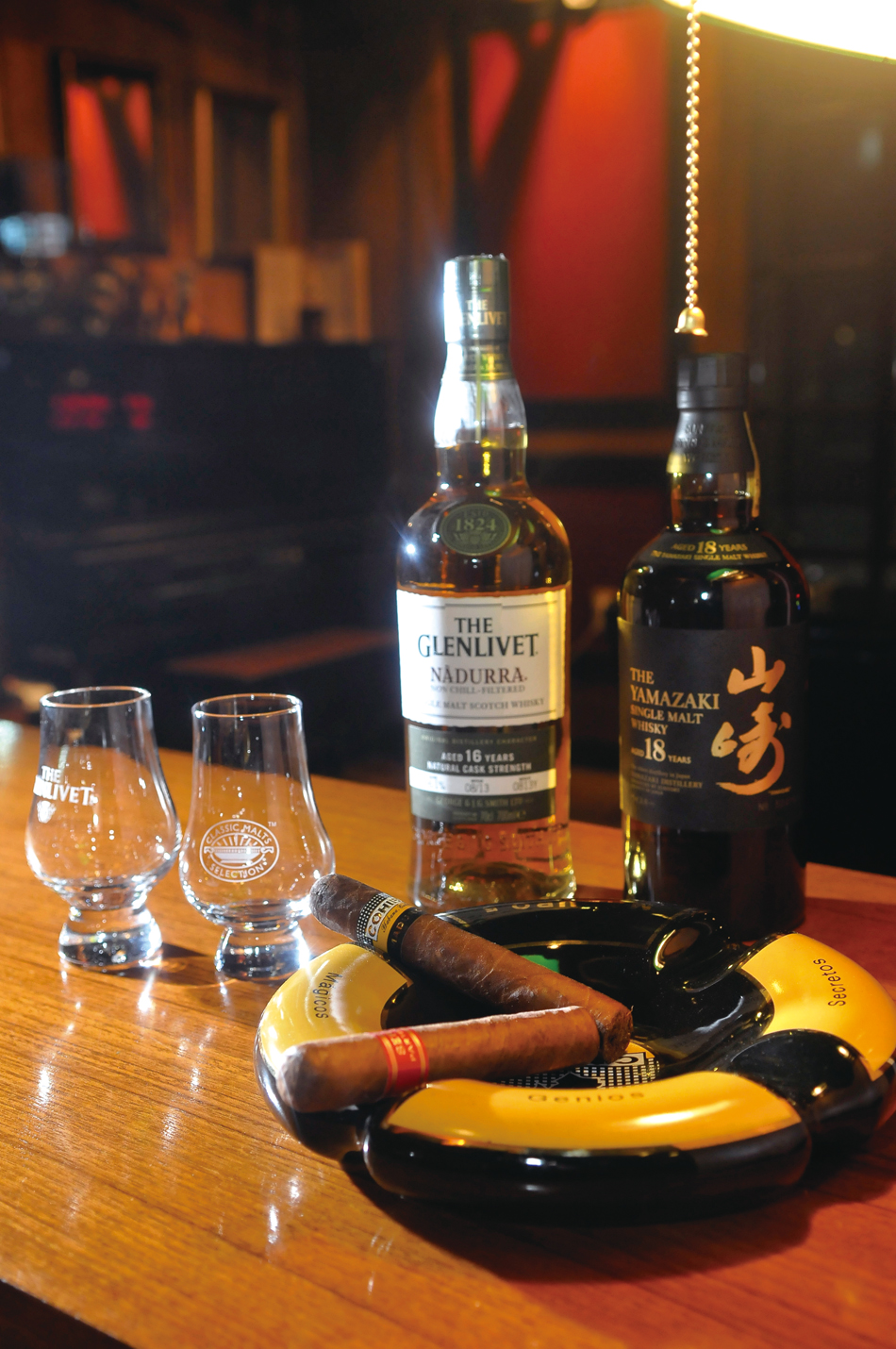 Show the way to not so cliché whiskey bars
Finding a whiskey bar in Seoul is not a difficult task these days; finding a unique whiskey bar, however, and one that that offers up something special to the seasoned drinker, often can be. The bar districts in Seoul are speckled with places that carry the aged beverage, but they don't always have the relaxing and calm atmosphere that some of us prefer when enjoying such a classic spirit. What we really need, it seems, is a whiskey bar that is as rustic and earthy as the drink we enjoy.
Burn in Hal 번인할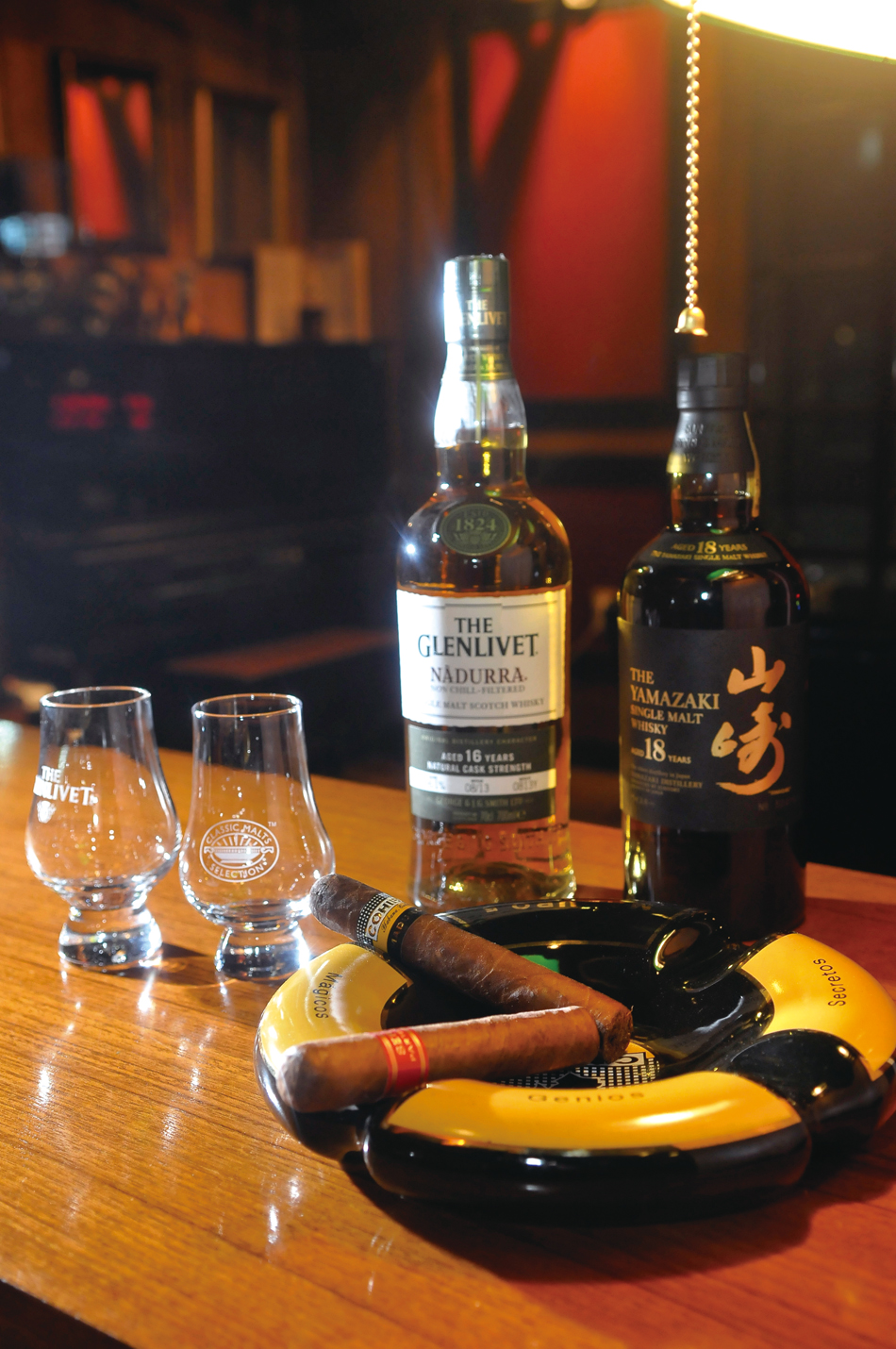 The friendly owner and staff at Burn in Hal have made a name for themselves by being incredibly knowledgeable about whiskey and cigars, a team that will delight you in their presentation and explanations of the items on the menu. At the time when this article was being researched, the bar was transitioning, or at least contemplating such a transition, to being a members-only club due to the imminent smoking ban. As of press time, however, walk-ins continue to be welcome. The selection on offer is broad and impressive, including mostly high-end whiskeys, though the bar's finest attributes are the overall expertise of the staff and the authentic feel of its leather-clad seating. The only negative is that it is essentially a cigar and whiskey bar, so non-smokers may find themselves staying for a shorter visit. Note that there is also a dress code: no ball caps, flip flops or sweat pants.
FYI> 6 PM-2 AM
T. 02-794-8077
GO> Exit 2, Noksapyeong Station (Line 6). Walk straight ahead for 200 meters to the pedestrian underpass, cross under the street and exit out the left toward Gyeongnidan Road. Walk up Gyeongnidan Road for 300 meters and the bar is on the left, on the second floor.
서울특별시 용산구 이태원동 643 2층
2F, 643 Itaewon-dong, Yongsan-gu, Seoul,
[separator type="thin"]
Ingram 21 잉그램21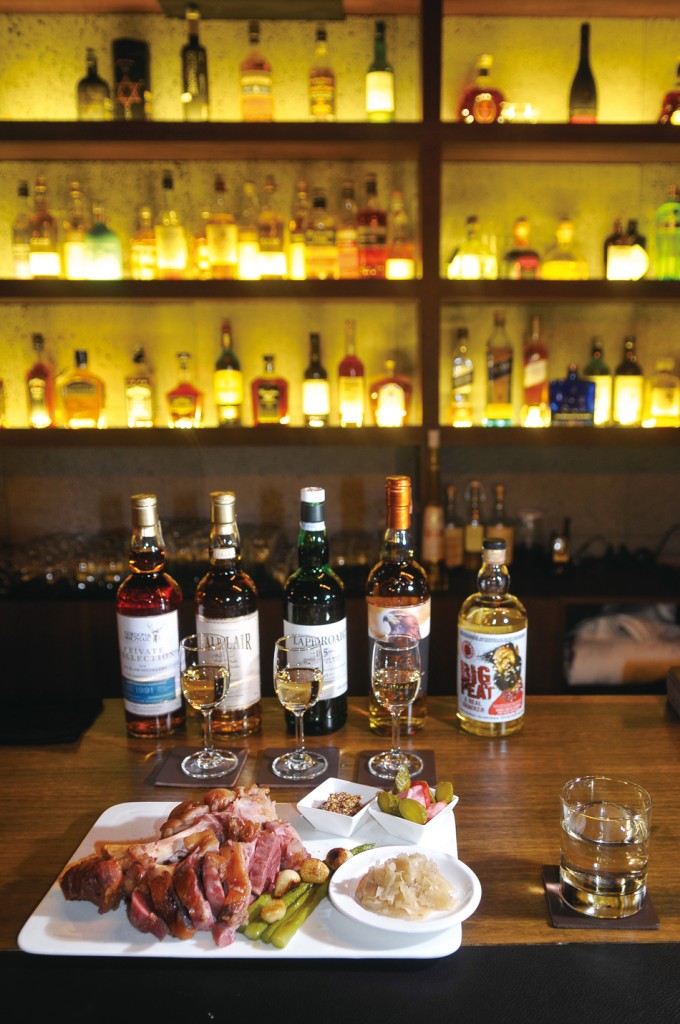 Open since October 2014, Ingram 21 offers a selection that will impress those who appreciate high-end whiskey, with an equally expansive cocktail menu for those who wish to try something different. The table snacks — honey butter bread and handmade chocolates — are above and beyond what one might expect anywhere, and the very professional waitstaff are able to explain the menu items in great detail. Although the location is also a bit trickier to find at first, this place is worth seeking out for either a seat at the bar or in one of the large comfortable booths with a group. Upon special reservation, the large bar can be separated with a door to create a more private space where you can hold a small gathering and enjoy private service from a personal bartender. The establishment's strength is the presentation and professionalism of its bar staff, with the only obstacle being the tucked away location.
FYI> 7 PM-3 AM
T. 02-790-2960
GO> Taxi is still your best bet. If you do take the subway (Exit 1, Hannam Station, Jungang Line), walk straight for five minutes, cross over the Hannam2 elevated highway, take a left and cross Dokseodangno. Take a right after the Ministop Convenience store and follow the alley about two minutes. The bar will be on your right on the second floor above a parking entrance.
서울특별시 용산구 한남동 29-6 2층
2F, 29-6 Hannam-dong, Yongsan-gu, Seoul
[separator type="thin"]
Why Not 와이낫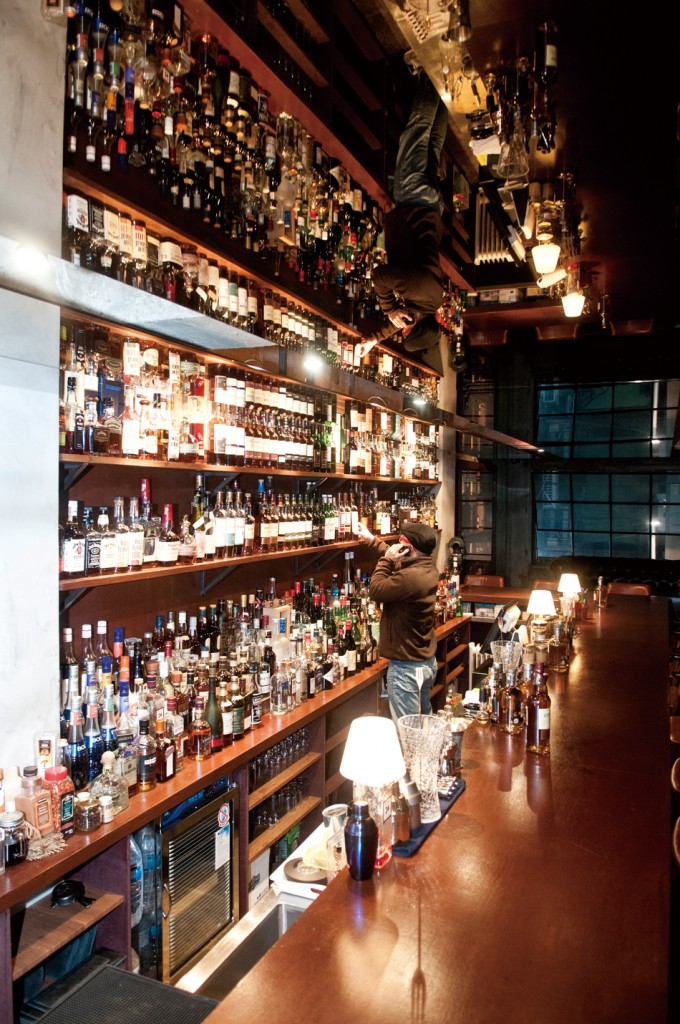 First thing's first: Why Not's 10-page whiskey menu should be impressive enough to suit the needs of any serious whiskey drinker. Although the location is a little off the beaten path in Hannam-dong, it is worth a shot if you're looking for something different and are willing to go upscale to get away from the crowds. The bar is equipped with a smoking room for those who would like to sample one of their cigars on the menu, and the waitstaff is helpful and knowledgeable about their well-stocked menu. With a calm and quiet vibe to complement the other elements you'd expect from a whiskey bar – picture a dimly lit seating area with comfortable, plush stools – Why Not will make you feel like an exclusive member without the membership fees. Its greatest feature, hands-down, is the absurdly large menu. The only drawback, however, is that public transportation may be tricky on your first visit.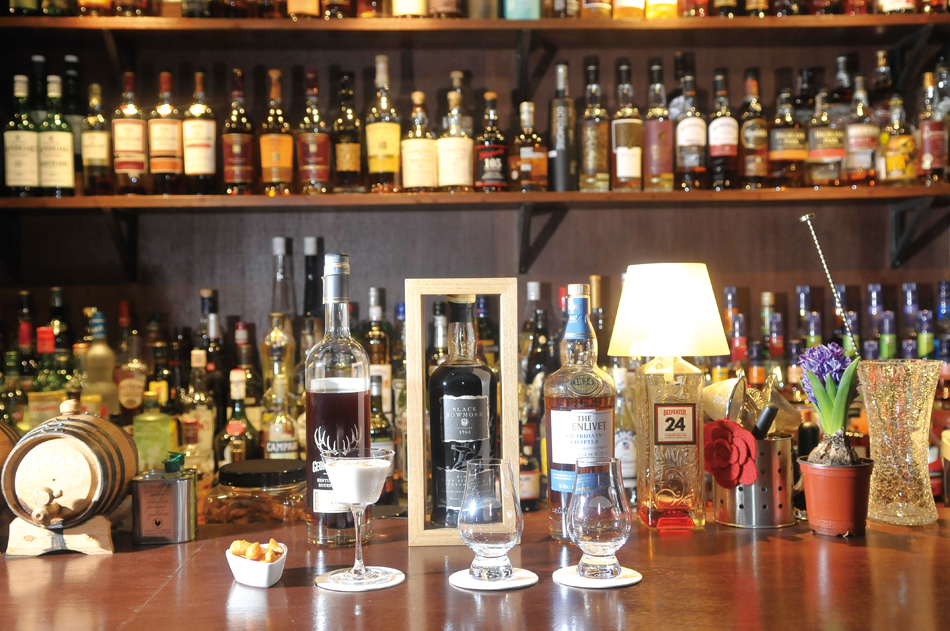 FYI> 8 PM- 6 AM
T. 010-9287-3226
GO> Taxi is the best way from any place in the city, or take the subway. From Exit 1 of Hannam Station (Jungang Line), walk straight for about 10 minutes, take a left at the five-way intersection and when you spot the KB Bank, head into the alley behind it. The bar is marked by a small sign out front.
서울특별시 용산구 한남동 657-160 2
2F, 657-160 Hannam-dong, Yongsan-gu, Seoul
[separator type="thin"]
XII 트웰브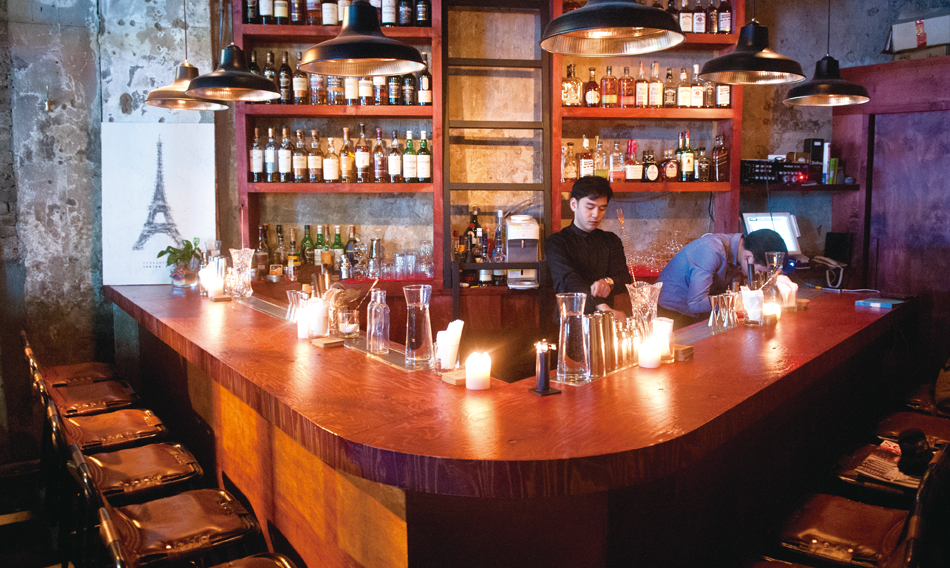 With locations in Gyeongnidan and HBC, XII stocks a huge number of whiskeys. The selection can be almost overwhelming at times for those who are not aficionados, but this range means that there are appropriate options for everyone from the casual drinker to the most serious. If you know your Roman numerals, you'll notice that the name of the bar is a subtle nod to the intimacy of each location: There are twelve bar-side seats at each establishment. Though the menus are rather similar between the two, each space is just different enough to warrant a visit to both. XII's greatest strength is the extensive amount of choice; on the other hand, being centrally located in popular bar districts may have its ups and downs depending on the patron, the party size and experience you might be looking for.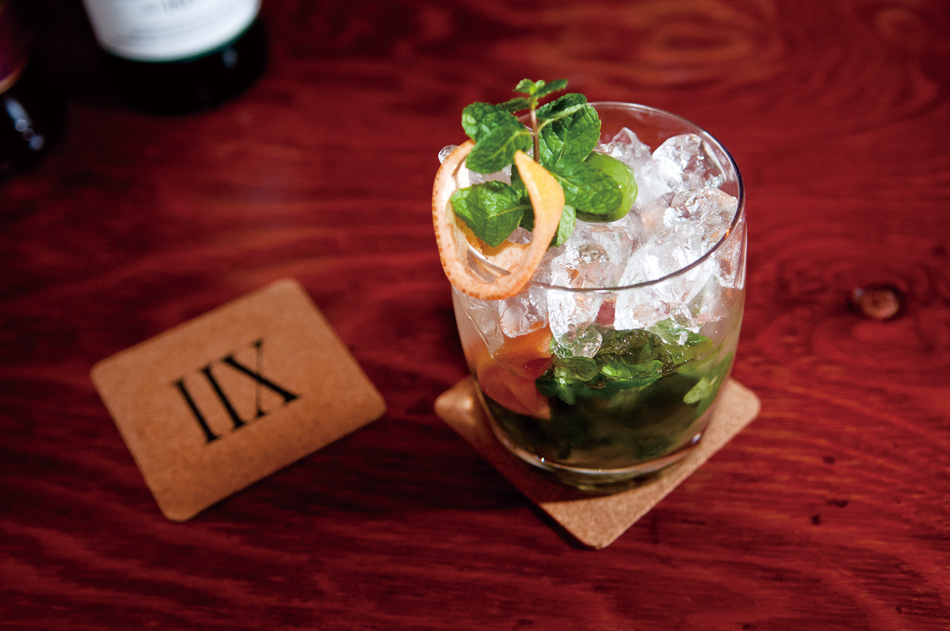 FYI> 6 PM-close
T. 02-3785-2413
GO> Gyeongnidan Location: Exit 2, Noksapyeong Station (Line 6). Walk 200 meters straight ahead to the pedestrian underpass, cross under the street and exit out the left towards Gyeongnidan Road. Walk up Gyeongnidan Road 600 meters (past Burn in Hal) and XII will be on the left past the flower stand.
서울특별시 용산구 이태원동 278-8
278-8 Itaewon-dong, Yongsan-gu, Seoul
GO> Haebangcheon Location: Exit 2, Noksapyeong Station (Line 6). Walk straight until first left, and then take a five-minute walk up Shinheungno. The bar is located on the right side of the street.
서울특별시 용산구 용산동2가 45-1
45-1 Yongsan-Dong 2 Ga, Yongsan-gu, Seoul
Written by Aaron Martinson
Photographed by Ryu Seunghoo
https://magazine.seoulselection.com/wp-content/uploads/2015/01/RYU2406.jpg
1430
950
cyn
https://magazine.seoulselection.com/wp-content/uploads/2018/01/Seoul-logo.png
cyn
2015-02-08 15:13:27
2018-02-13 16:25:59
Whiskey Bars North of the River