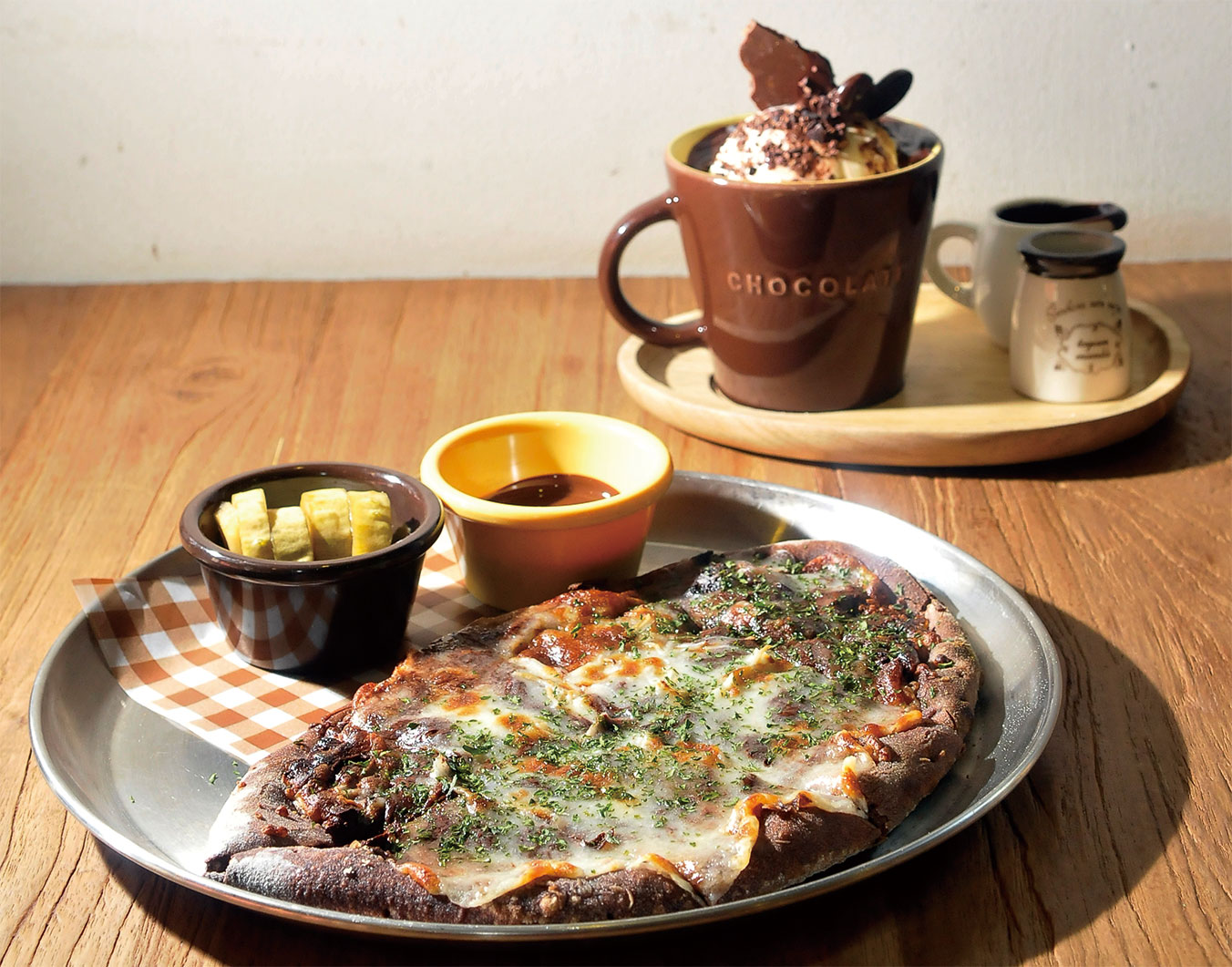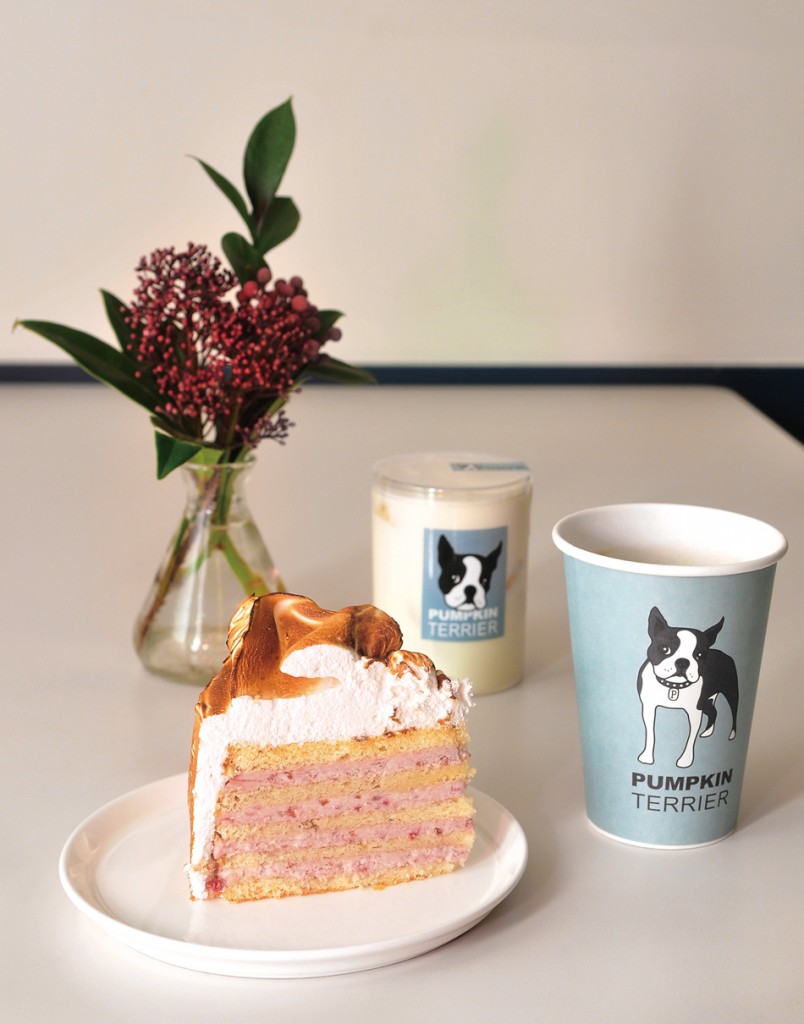 Gangnam alleyway is Seoul's dessert hot spot
Planning for Valentine's Day? Anticipating the crowds? If you're in the Gangnam area, Garosu-gil has some prime romantic spots for a post-dinner sweetscapade with true decadence. Even though many of the artsy restaurants that made Garosu-gil a hot dining spot have moved on to lesser-known enclaves, the neighborhood's unique, over-the-top, designed-to-wow dessert cafés continue to thrive.
Most of these trendy dessert shops can be found in Serosu-gil, a series of small alleyways that run parallel to the main Garosu-gil artery. The area is ideal for spotting the new boutique shops and restaurants that have been popping up in the Gangnam area, so be on the lookout for Seoul's newest hotspots.
As you read over this list, please be warned: Getting a table at some of these places may take some advance planning. It's also smart to have a backup (or two) in your pocket in case the first spot doesn't work out.
Dore Dore 도레도레
This café in Gangnam has become the neighborhood's splashy centerpiece for extreme cakes. But don't go expecting to find cakes named after flavors; instead, they name them after emotions. There's a "Thank You Cake," filled with cream and cheese, which is displayed next to the "Happy Cake," a chocolate gatéau filled with cream and bananas. Dore Dore's signature slice is the "Precious Cake," which has six layers, each a different color of the rainbow.
Dore Dore is the must-see for anyone looking for great desserts. Although the menu might be slightly on the pricier side, the cakes are that much more savory and satisfying. Plan on visiting earlier on in your tour through the neighborhood, as most of the cakes are sold out by 7 o'clock in the evening.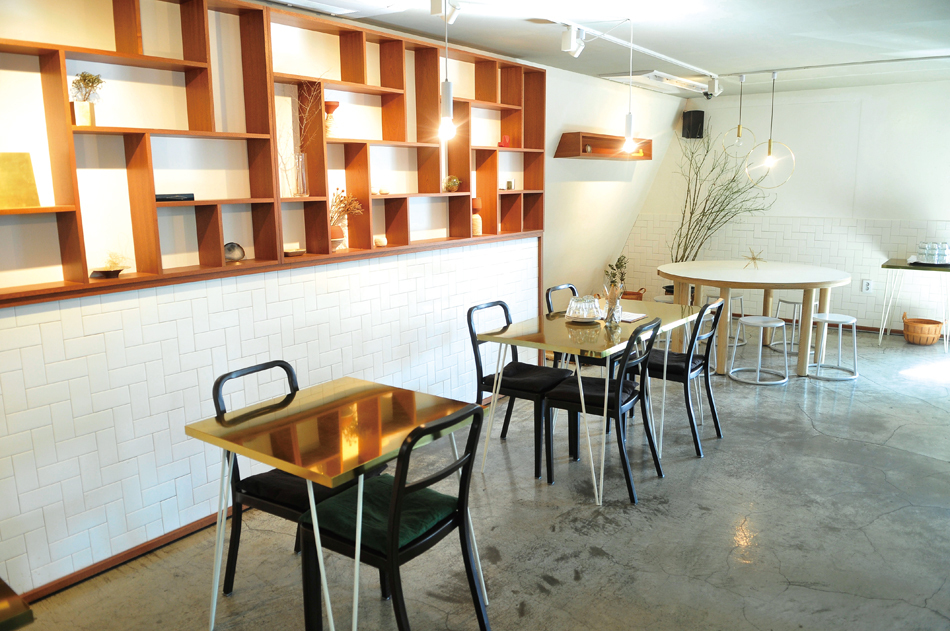 FYI> T. 02-540-4553
GO> 544-4 Sinsa-dong Gangnam-gu
[separator type="thin"]
Amy Choco 에이미초코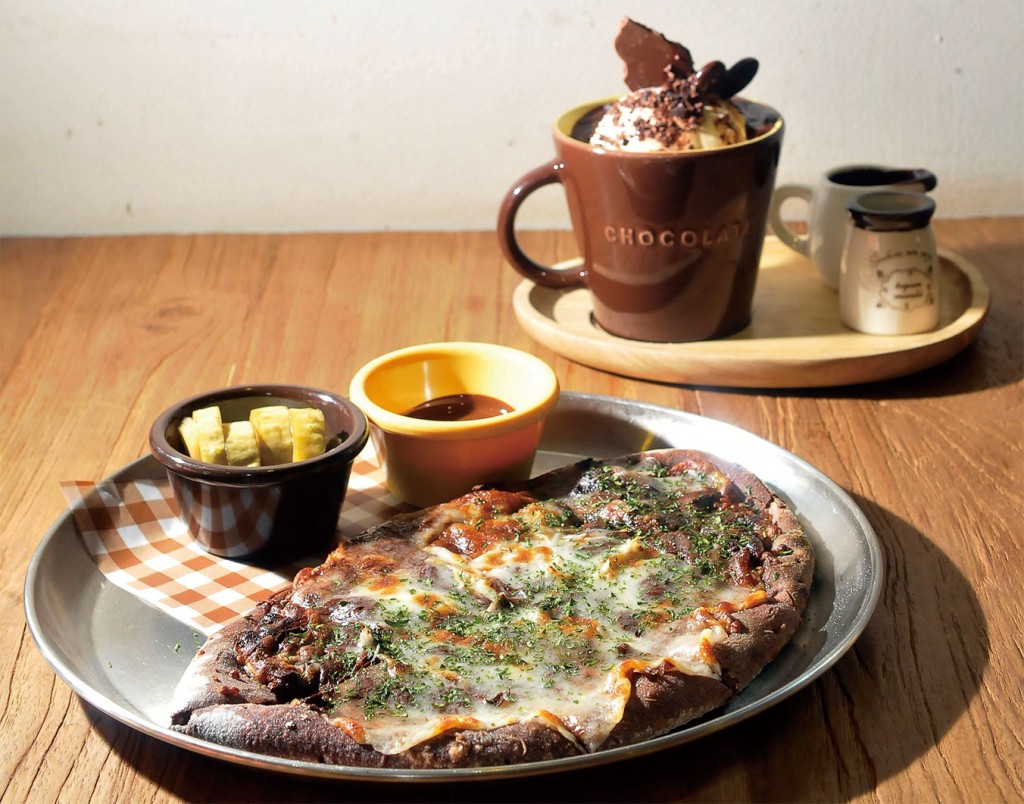 If anyone takes chocolate seriously, it's Amy Choco. This three-story establishment has the café on the bottom, a seating area on the second floor and a third floor designated as a museum for chocolate making techniques. Don't be surprised to catch a glimpse of someone extracting cocoa from beans behind the counter while you order.
The chocolate here is best described as intense, and the perfect way to indulge in this essence is through one of their many hot chocolates. The signature Amy Choco hot chocolate is fine, but for fun, you should give their spicy chocolate a try. Enjoy it with, you guessed it, some of their handmade bon bons, dusted with fine cocoa.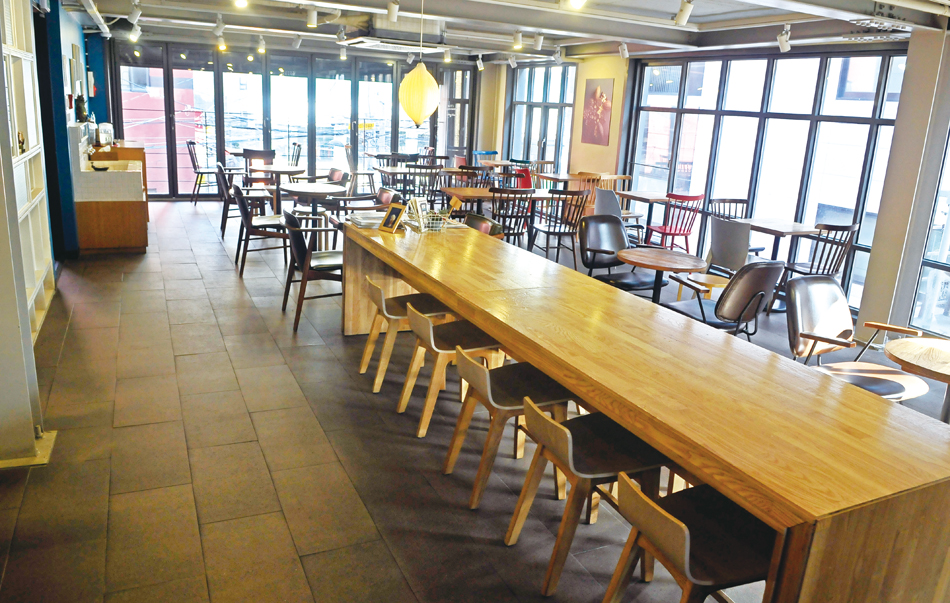 FYI> T. 02-733-5509
GO> 524-18 Sinsa-dong, Gangnam-gu
[separator type="thin"]
La Pomme Dessert & Furniture Café 라뽐므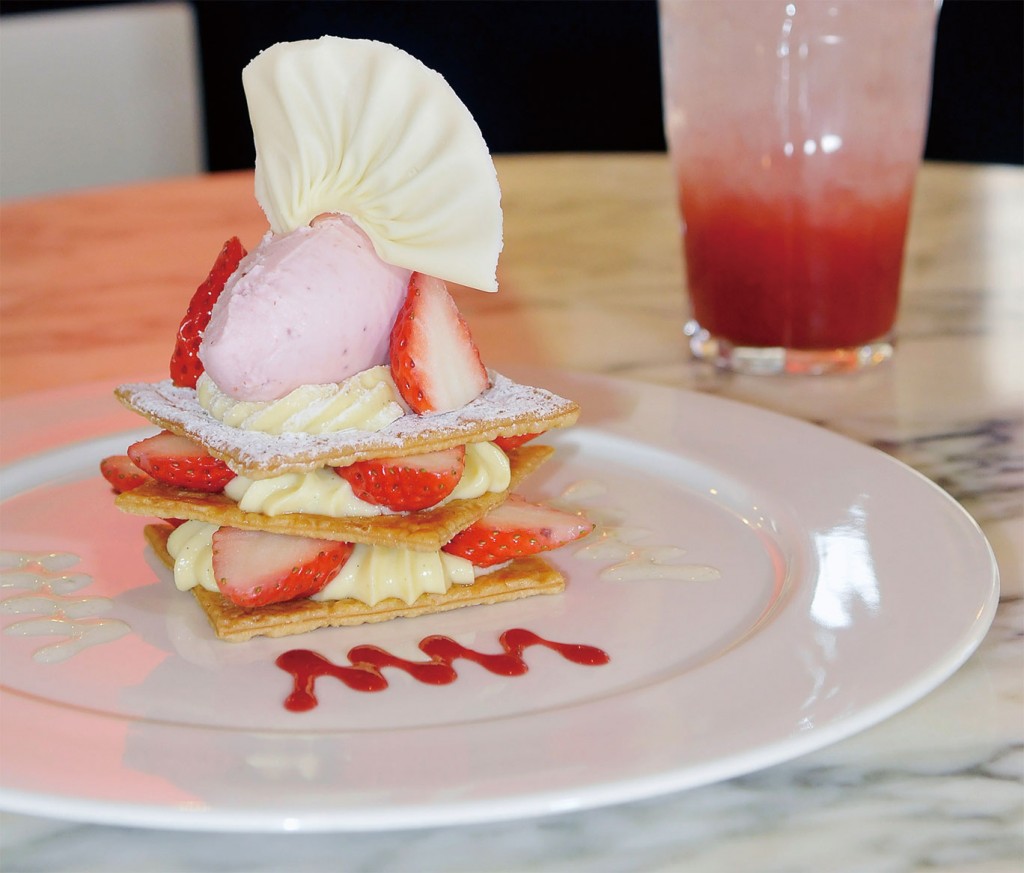 Odd as it may seem, La Pomme is not the only Seoul café that features furniture. In bballi bballi Seoul, it's a rare find to sit in a place that intentionally encourages patrons to slow down. Another detail that distinguishes La Pomme is that the dessert you order isn't simply pulled out of a glass case where it's been sitting all day. Instead, they make your dessert to order, usually reinventing the traditional "design" of the dish. So you might as well relax and gaze into the eyes of your date while you wait in anticipation.
Since its name means "The Apple," the dish you need to try is their Tarte Tatin, the classic French apple tart in tower form. La Pomme's take on the treat is stacked high with flaky pastry, cream, fresh apples and real vanilla bean ice cream. You may also want try their February seasonal menus, Strawberry Aid and Strawberry Mille-Feuille.
FYI> T. 02-545-4508
GO> 534-8 Sinsa-dong, Gangnam-gu
[separator type="thin"]
Pumpkin Terrier 펌킨테리어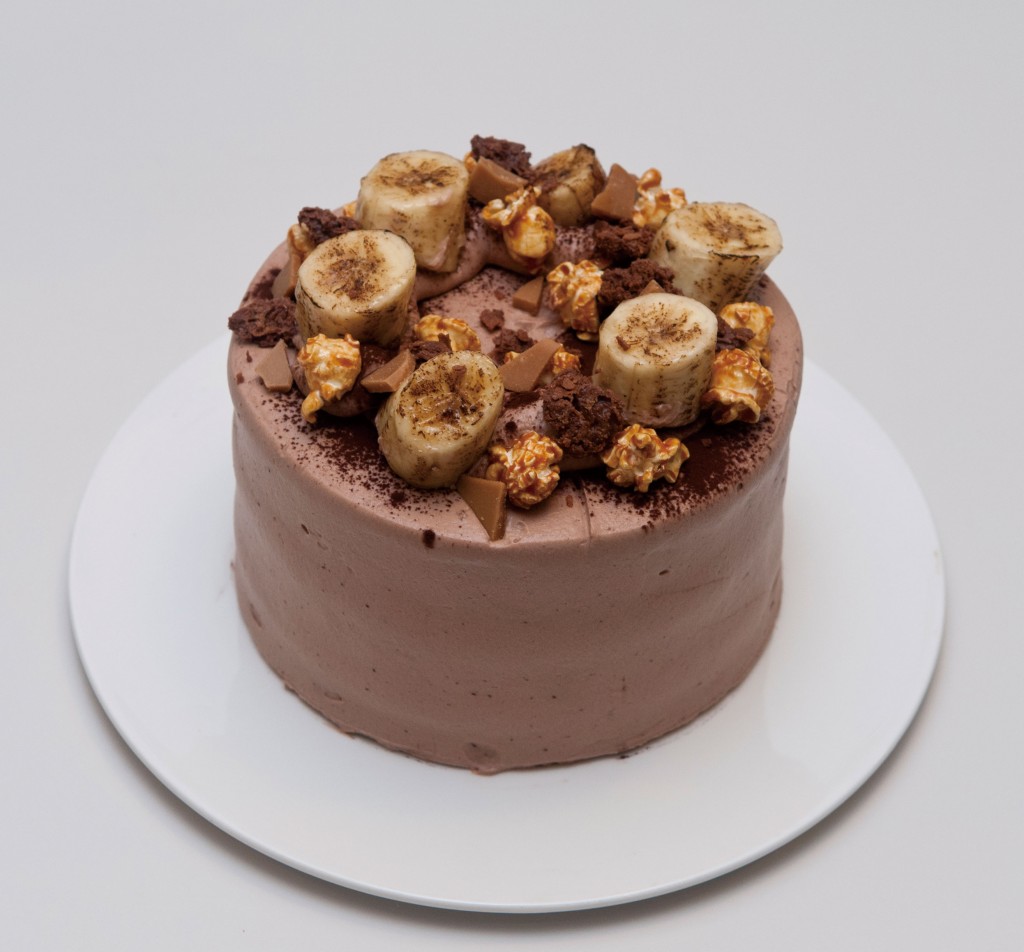 The little Boston terrier that adorns the outside of this café takes over completely once you enter the cozy space; there are even cookies in the shape of the terrier's face. Your first impression of the café will likely be by the alluring aroma. Though Pumpkin Terrier features the normal scents of a busy coffee shop, they're also combined with the smell of freshly baked goods coming out of the oven behind the counter. And while the cakes and cookies are great, their signature item is a bit unexpected: banana pudding. Custard, cream, something akin to vanilla wafers and fresh banana slices will carry you back to the more simple delights of your childhood. Another signature menu item is their Nutella Banana Cake. The combination of hazelnut cream and fresh bananas will melt away your travel fatigue and leave you content and happy.
FYI> T. 02-545-7566
GO> 545-8 Sinsa-dong, Gangnam-gu
Written by Joe McPherson
Photographed by Ryu Seunghoo
https://magazine.seoulselection.com/wp-content/uploads/2015/01/RYU2350수정_.jpg
1061
1352
cyn
https://magazine.seoulselection.com/wp-content/uploads/2018/01/Seoul-logo.png
cyn
2015-02-08 15:14:30
2015-04-01 22:01:50
Serosu-gil Sweetscapade