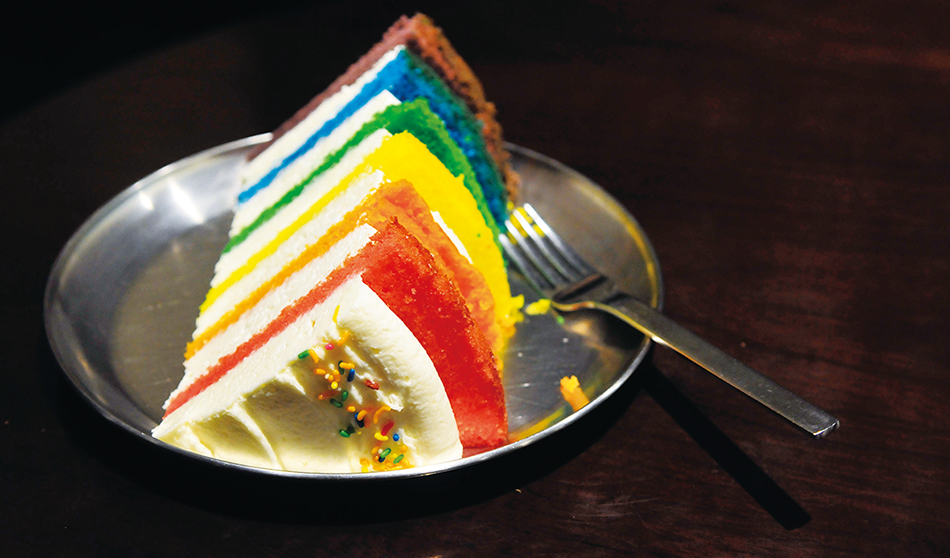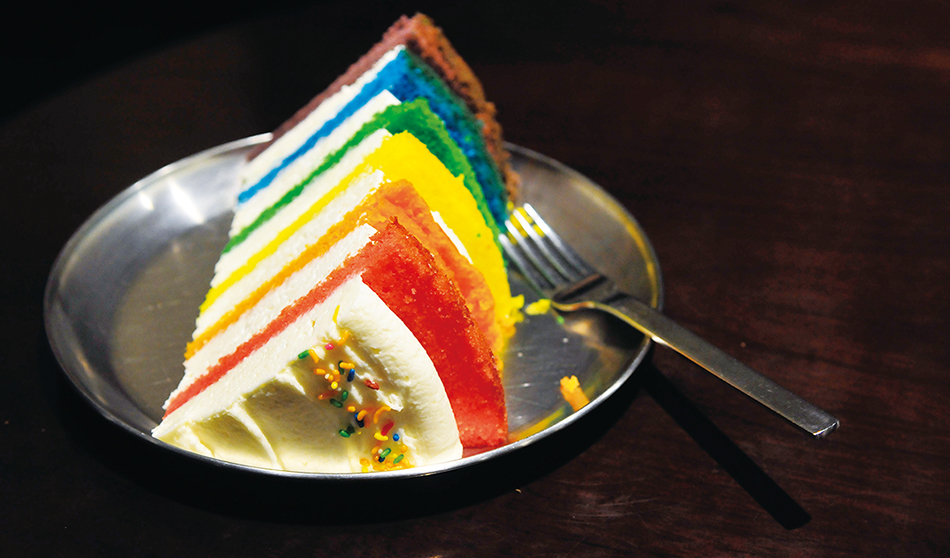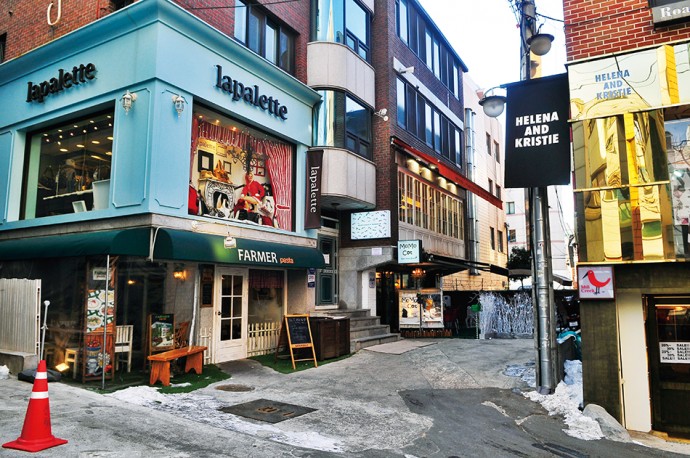 Style, sweets and eats in Seoul's Little Europe after the sunset
Sinsa Station – Muneo Chicken – Serosu-gil – Deli Heinzburg – Pier 17 – Garosu-gil – A-LAND – Around the Corner – 8seconds – 9 Owls – Simone Handbang Museum – Material Bazaar – Olive Young – Lobs – Narosu-gil – Dore Dore – Sambazon Boto Acai – Mercy Juice – Yollo – Spa Lei
It's no secret that Korea, in the short span of a decade, has become one of Asia's biggest epicenters of music, film and pop culture. Yet, as the country's cultural influence continues to expand to other regions of the world, more and more people are looking to Korea for the latest trends in beauty and fashion.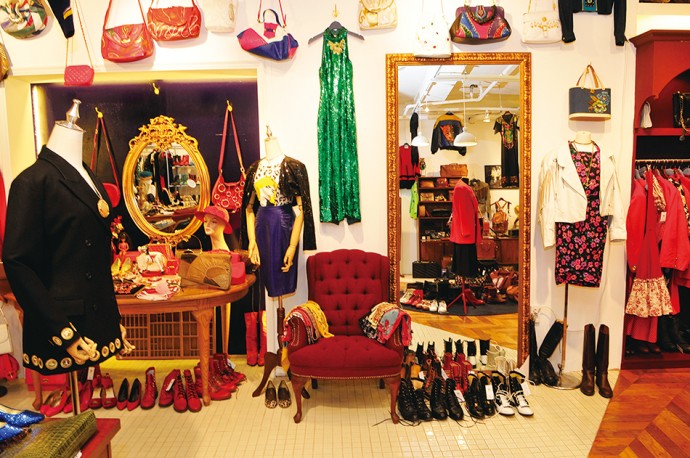 Sinsa-dong, situated just south of the Han River in the upscale Gangnam district, is an incubator of such trends. It is a must-visit neighborhood for those seeking to shop for the hottest styles and places to unwind with a glass of wine after a long day. Often touted as the "Paris of Korea," the European-esque fashion district sparkles with gorgeously decorated boutiques, modern dining spaces and romantic cafés at night. Perhaps the only things more beautiful than the area itself are the people that wander its sidewalks, perfectly polished and ever-ready to strike a pose for the amateur fashion bloggers competing for the best shot.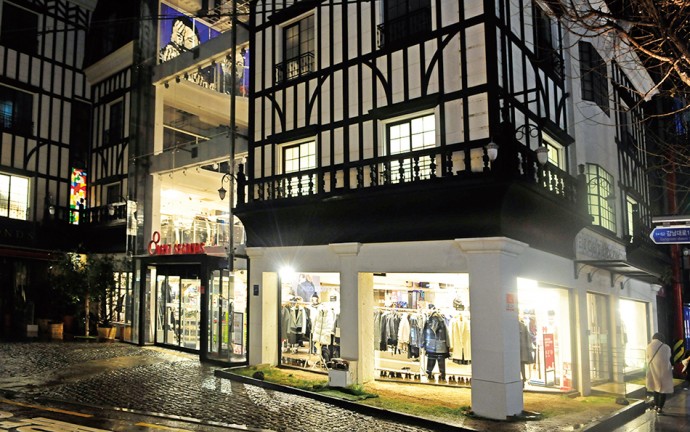 But knowing where to start in Sinsa can be a bit daunting, as the neighborhood's dining, shopping and entertainment options are endless. Fortunately, thanks to the collective big data research efforts of the Seoul Tourism Organization, SK Telecom and Shinhan bank, a helpful self-guided tour route has been created, featuring international travelers' favorite hangouts in a neighborhood that is particularly beautiful at night, when storefront windows are illuminated and crowds dwindle.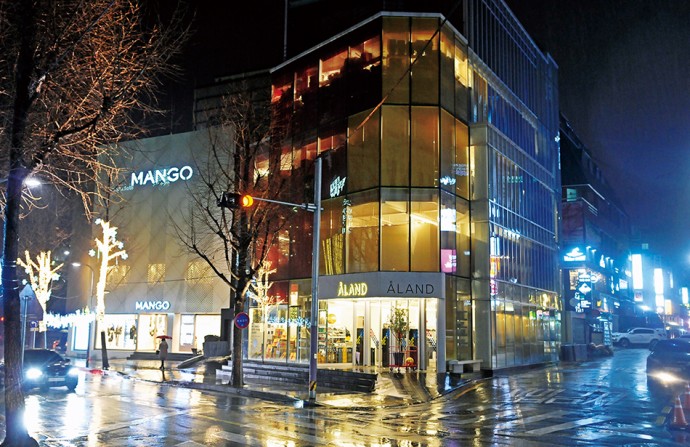 So, follow along with this issue's Seoul Walks guide that incorporates this evening tour, as well as some lesser known neighborhood gems, to get the full Sinsa experience.
Chicken, octopus and gumbo
Located just minutes from Sinsa Station, Muneo Chicken is a perfect place to begin a night out in Sinsa. Although the popular eatery serves up a good selection of fried treats, their most popular dish is the platter which shares the name of the restaurant: a large portion of fried octopus (served whole) and chicken, accompanied by a salad and potato wedges. The unusual chewy-crispy texture combination and tasty flavors of the dish pair well with Muneo Chicken's signature frozen beer.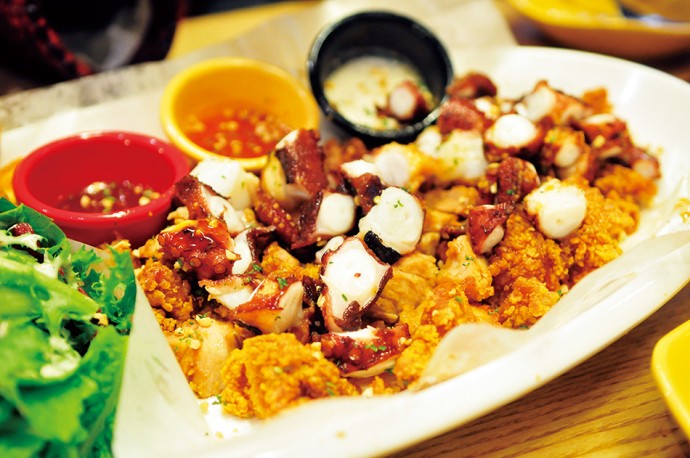 Nearby Serosu-gil offers more dining options to cater to even the pickiest of palates. Head to Pier 17 for authentic New Orleans cuisine, which serves gumbo, jambalaya and boiled seafood as well as some very creative cocktails. Try the Shark Attack, a blue margarita topped with a plastic shark that oozes strawberry daiquiri "blood" when squeezed.
Material world
After fueling up on food and throwing back a few drinks, make your way to Garosu-gil, Sinsa's gateway to fashion and beauty.A-LAND and Around the Corner are multi-shops that appeal to the individual seeking something unconventional. 8seconds offers basic duds that come in a variety of colors and prints. Those in the market for something a bit more classic should check out 9 Owls, a vintage boutique overflowing with fun styles from the 1970s and 80s, and an entire wall of Chanel bags that will make any fashionista go gaga.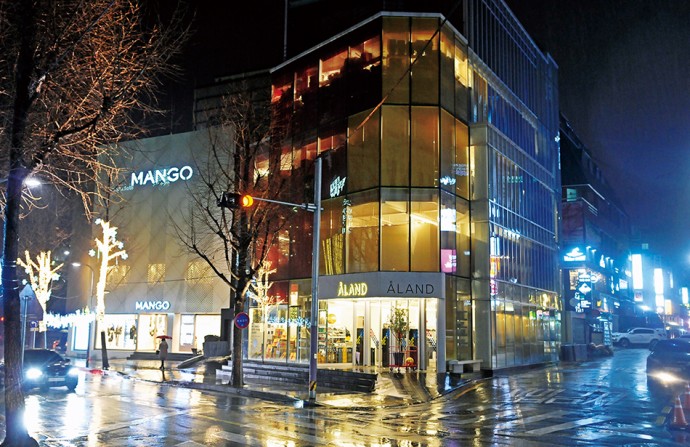 Speaking of bags, the Simone Handbag Museum, housed in a striking building with a glass facade and a roof made to resemble purse handles, can't be missed. One floor is dedicated to contemporary styles of the West while the other features historical handbags dating back to as early as the 1500s. The building also boasts a workshop where Korean artisans can be watched cutting, stripping and sewing the latest designs. Fashion enthusiasts can also create their own handbags with the gorgeous, high-quality materials on sale in the Material Bazaar,.
Makeup junkies will be happy to know that Garosu-gil is brimming with beauty shops that cater to just about every budget. Olive Young and Lohb's are undoubtedly Sinsa's best one-stop shops for all your beauty needs. The latter is the bigger of the two, but both offer an endless array of domestic and international brands of toiletries, cosmetics and even specialty snacks. There are also entire sections dedicated to male grooming, so guys will not feel left out of the Sinsa shopping experience.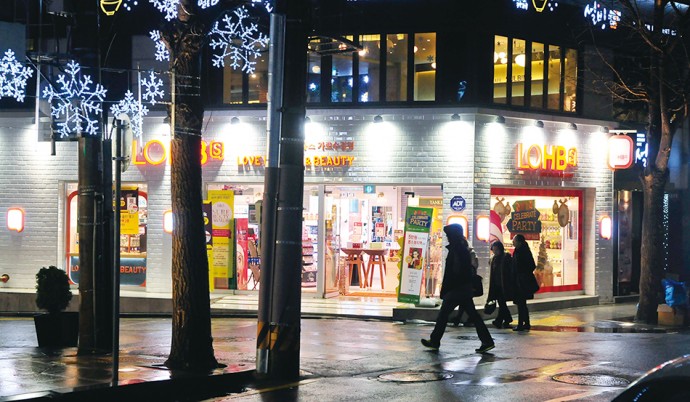 Something sweet
No visit to Sinsa is complete without a visit to one of the area's many dessert cafés, and neighboring Narosu-gil abounds with the neighborhood's best. The display cases at the counter of Dore Dore are hypnotizing and lure customers like moths to a flame. Stocked with mile-high layered cakes of every color and flavor, it's impossible not to order a slice. Most patrons go straight for the rainbow varieties, of which there are two kinds: Precious, made of rainbow-colored cake layers separated with fresh cream, and Feel Good!, a similar concept that uses thick slabs of Philadelphia cream cheese.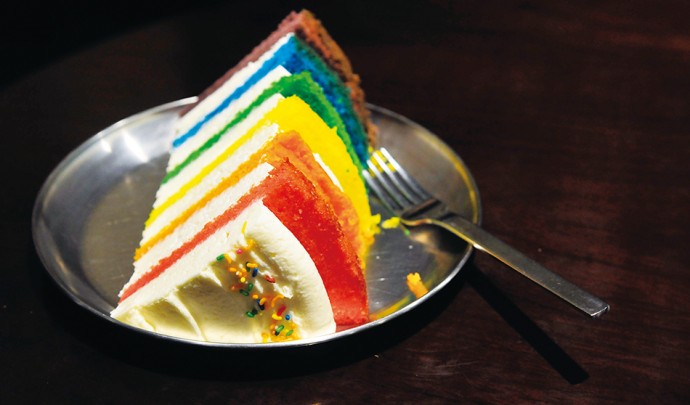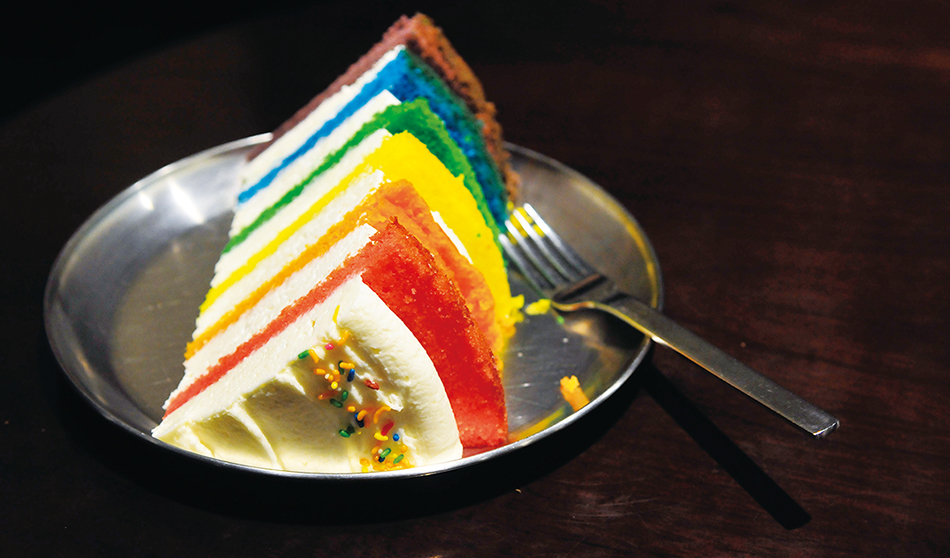 For those watching their waistlines, there are healthier treats to be had further down the road. Sambazon Boto Acai, a relatively new snack joint, has only one item on their menu: the acai bowl. Generous portions of pureed acai berry are topped with nutritional ingredients such goji berries, chia seeds, cacao nibs and a variety of fresh fruit; the bowls are as healthy as they are tasty and refreshing. Detox juice can be found at Mercy Juice and greek yogurt at Yollo.
No boys allowed
When the food coma settles in, hail a taxi to Spa Lei to soothe your aching shopping arms. Spa Lei is for women only and goes out of its way to accommodate its female guests. The rock sauna, which is essentially a bed of heated stones that contour to the curves of the body, is particularly relaxing, and the massaging jets of the hot tubs will have you never wanting to leave Sinsa-dong. Eventually, you must, but for the time being, soak it up and enjoy.
This content is based on Korea Culture & Tourism Institute's R&D project to analyze big data compiled from roaming services.  
Written by Mimsie Ladner
Photographed by Mimsie Ladner and Ryu Seunghoo
https://magazine.seoulselection.com/wp-content/uploads/2015/01/도레도레1.jpg
558
950
cyn
https://magazine.seoulselection.com/wp-content/uploads/2018/01/Seoul-logo.png
cyn
2015-01-28 16:07:59
2015-04-02 23:37:35
Nighttime stroll around Sinsa-dong