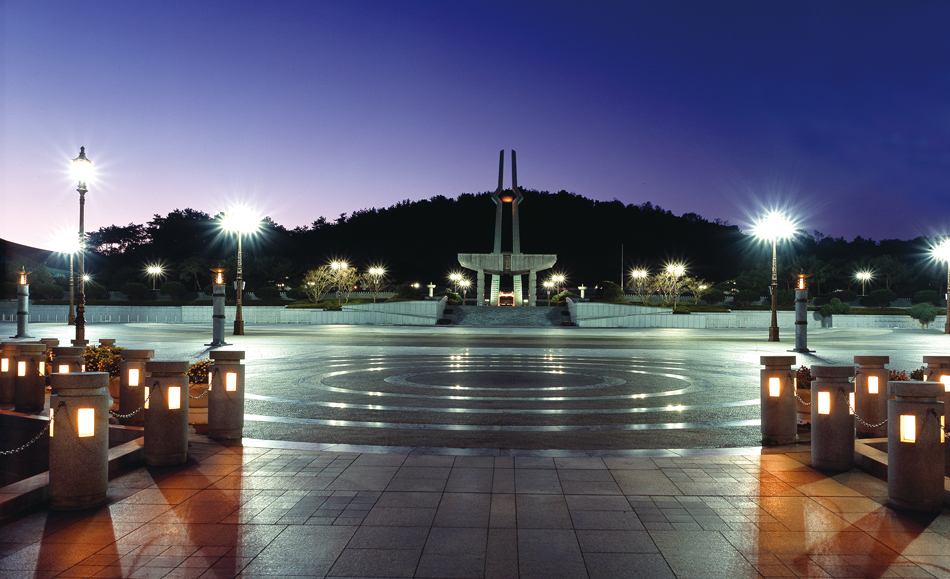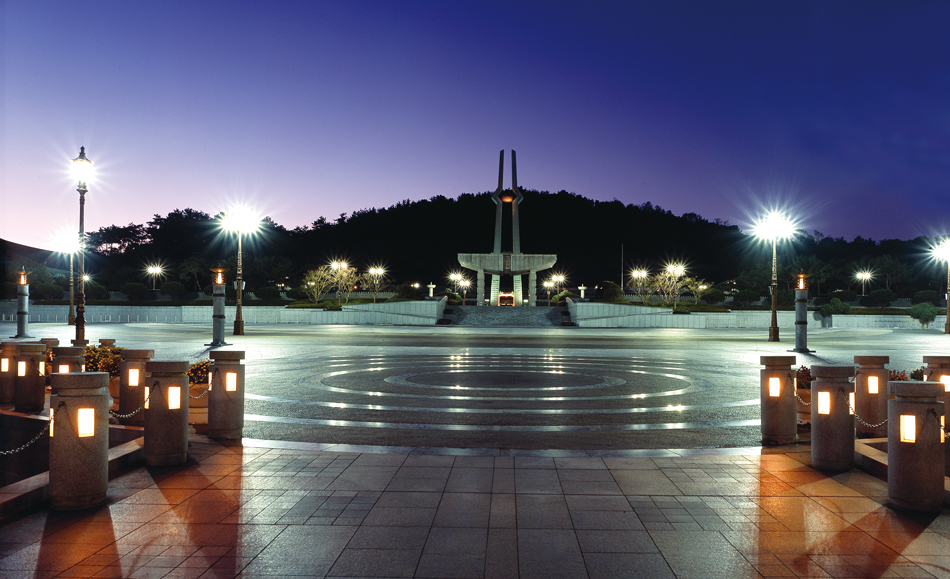 [box_light]MAY GETAWAYS[/box_light]
Jeonju International Film Festival (May 1−10)  전주국제영화제
Launched in 2000, the Jeonju International Film Festival (JIFF) is now recognized as a mecca of independent film festivals in Asia and a snapshot of current avant-garde cinema.
The JIFF has highlighted the unique voices of independent spirit by presenting meaningful and contemporary cinematic language to the audience. Since 2000, a number of new, rising filmmakers have been introduced to the world stage by JIFF; many of its awardees have gone on to be critically acclaimed in the international film festival scene. The JIFF has been able to acknowledge world cineastes' vision and trends through challenging films and a wide range of programs from a variety of cultural backgrounds.
EAT> Jeonju's best known dish is the Jeonju bibimbap—rice mixed with fresh vegetables and a tangy pepper sauce and served with a spread of side dishes. Jeonju's best known bibimbap house is Gogung (T. 063-251-3211), a taxi ride from Jeonju Hanok Village. Closer to the hanok village is Gajok Hoegwan (T. 063-284-0982), which is also highly recommended. This writer recommends Seongmidang (T. 063-273-0029), a smaller place hidden in an alley near Gajok Hoegwan. It's friendly, held in high esteem by locals and, above all, does great food. A Jeonju bibimbap will run you KRW 10,000, or KRW 12,000 for one topped with raw beef (yukhoe bibimbap).
STAY> Jeonju Hanok Village is all about hanok, and there's no better way to experience the charm of a Korean traditional abode than spending a night in one. There are many good hanok guesthouses in the village. One of the better ones is the Hakindang (T. 063-284-9929), a palatial estate built in 1905 by high ranking royal official Baek Nak-jung.
SEE> The opening film of this year's festival is "Mad Sad Bad," a 3-D omnibus film featuring work by directors Kim Tae-yong, Ryu Seung-wan and Han Ji-seung.
DO> The Korean Short Film Competition is always good fun.
FYI> www.jiff.or.kr
GO> KTX express train service connects Jeonju with Seoul's Yongsan Station (Travel time: about 2 hours, 10 minutes). You can also take express buses to Jeonju from Seoul's Central City Bus Terminal (Travel time: 2 hours, 45 minutes).
[divider]
Korea's Eden Project: National Institute of Ecology  국립생태원
Reopened after being shut down in the wake of Korea's bird flu scare, the National Institute of Ecology in the western coastal town of Seocheon has quickly become one of Korea's most popular tourist destinations. While the biggest draws are the flora and fauna, the center itself is an architectural work of art, with five massive, sweeping artificial biomes designed by award-winning Korean architectural house SAMOO and British design firm Grimshaw, the firm that designed the biomes of the Eden Project.
The whole complex is worth exploring, but most visitors will head straight for the Ecorium, the five artificial biomes inspired by a meandering river. The biomes recreate tropical, desert, Mediterranean, temperate and polar environments. Overall, the complex is home to 30,000 specimens from 4,300 different species of plants.
EAT> Seocheon is famous for its clams, usually served broiled (jogaegui). If shellfish isn't your thing, Janghang Halmae Onjeongjip (T. 041-956-4860) in the nearby port of Janghang has been serving a mean agujjim (spicy steamed angler) for 30 years.
STAY> You'll find inns in Janghang.
SEE> A visitor favorite so far has been the penguins in the polar hall.
DO> There are educational programs available, but these are largely for Korean visitors.
FYI> A KRW 3,000 entry fee (T. 041-950-5339, visit ecoplex.go.kr).
GO> Take a train to Janghang from Seoul's Yongsan Station (Travel time: 3 hours). From Janghang Station, there's free shuttle service to the park, but it might be discontinued by the time this goes to print. At any rate, the institute is a short taxi ride from the station.
[divider]
Green Tea in Boseong  보성다원
The southwestern town of Boseong is best known as green tea country—in May, it is arguably the most beautiful, and certainly the most fragrant, town in the country. The region is famous for its rolling hills of perfectly manicured green tea plantations, established in the early 20th century. They are especially beautiful in the morning. The Boseong Green Tea Festival (May 2–May 6) is the best time to visit with its tea ceremonies, cultural events and hands-on programs, including tea-picking.
EAT> Green tea ice cream, green tea noodles and delicious green tea pork; you'll also be drinking lots and lots of green tea.
STAY> The Boseong Tourist Hotel (T. 061-853-1144) is the most convenient place to stay, but if you're looking for something a bit more historic, the nearby hamlet of Beolgyo is home to the Boseong Yeogwan (T. 061-858-7528), an old colonial era Japanese inn with rooms to rent.
SEE> Historic Naganeupseong Fortress is well worth the visit, as is Beolgyo, the backdrop to the Korean War-era novel "Taebaek Sanmaek."
DO> While you're in Boseong, take a green tea and sea water bath at Haesu Nokchatang on Yulpo Beach.
FYI> english.boseong.go.kr
GO> Buses to Boseong depart from Seoul Express Bus Terminal (Travel time: 4 hours).
[divider]
Land of Bamboo and Poetry: Damyang  담양
Some 40 minutes outside the southwestern city of Gwangju is Damyang, one of Korea's most entrancing locations. An area renowned throughout Korea for its romantic bamboo forests, traditional gardens and proud literary history, Damyang is relatively untouched by foreign travelers, in large part due to its isolation. Thanks to KTX express train service to Gwangju, however, foreign residents of Seoul now have an easier time accessing this charming locale of outstanding scenery, great food and a rich culture. The Damyang Bamboo Festival (May 1–6) makes a great excuse to come down for a visit.
EAT> Korean-style meat patties, or tteok galbi, is Damyang's signature dish. The most popular joint to enjoy this delight is Deogingwan (T. 061-381-7781).
STAY> For something a bit more high-end, try Damyang Resort Spa (T. 061-380-5111). There are also rooms for rent at the bamboo village of Jukhyang-ri (bamboo.namdominbak.go.kr).
SEE> The Soswaewon Garden, built in the 16th century, is one of the finest Korean traditional gardens in the country and a must-see.
DO> Stroll amidst the bamboo forest of Juknokwon.
FYI> T. 061-380-3151
GO> The easiest way to get to Damyang is via Gwangju. The KTX for Gwangju departs from Yongsan Station (Travel time: 3 hours). From Gwangju Intercity Bus Terminal, take local bus No. 225, which will take you past Soswaewon (Travel time: 40 minutes).
[divider]
Holy Land of Democracy: Gwangju 광주
The largest city of southwest Korea, Gwangju is known for its wonderful food, vibrant arts and culture scene and, above all else, its proud history of political activism. It was the scene of one of the most dramatic events in modern Korean history, the Gwangju Democratic Movement of May 1980, when pro-democracy activists and ordinary citizens seized control of the city for several days before being crushed by martial law forces. The May 18 National Cemetery is dedicated to the men and women who were killed in the uprising and is one of Korea's most moving monuments to the country's democratization struggle.
The Gwangju area has also long been famous for producing many of Korea's finest artists, poets, musicians and writers, something the city has tried to capitalize on by transforming itself into an Asian cultural center. The opening of the landmark Asia Cultural Complex is still some ways away, but the city already has a vibrant arts and culture scene, with a number of major galleries and exhibit halls like the Gwangju Biennale Exhibition Hall, Jungoe Park Culture Belt and Kunsthalle Gwangju. In November, the city will host the Gwangju Biennale, Asia's oldest biennial of contemporary art. The grand, two-month affair brings in Asia's top contemporary artists and is accompanied by concerts, dancing and other cultural events.
EAT> Almost by definition, everything's good here. You're in Namdo ("South Province") cuisine country, where the food is fresh, plentiful, tasty and cheap.
If you're a foodie and your wallet's up for it, head to Myeongseonheon (T. 062-228-2942), a secluded Korean restaurant in an old garden residence up on Mt. Mudeungsan. Run by master kimchi maker Choi In-soon, this place specializes in hanjeongsik (Korean banquet cuisine), and take it from us—you haven't had hanjeongsik until you've had it Jeollanam-do. Expect about 30 dishes to be put on the table.
Another good place to try good Namdo hanjeongsik is Chodang Hanjeongsik (T. 062-373-5515), which combines good food with graceful presentation.
STAY> As a major city, Gwangju has a wide range of accommodations, with most of the budget stuff around the train station and bus terminals. The plushest digs in town are at the Ramada Plaza Gwangju Hotel (T. 062-717-7000), but another luxury stay with great views is the Shin Yang Park Hotel (T. 062-228-8000).
SEE> By all means, visit the May 18 National Cemetery. In addition to the graves, there are exhibit halls where you can learn about the history of the Gwangju Democratic Movement.
DO> The May 18 Memorial Foundation (eng.518.org) has created walking tours connecting sites related to the Gwangju Democratic Movement. Free, English-speaking volunteer guides are provided. Give them a ring at 062-457-0518.
FYI> utour.gwangju.go.kr
GO> The fastest way to get to Gwangju from Seoul is via KTX from Yongsan Station (Travel time: just under 3 hours).
https://magazine.seoulselection.com/wp-content/uploads/2014/04/5.18민주화공원.jpg
579
950
cyn
https://magazine.seoulselection.com/wp-content/uploads/2018/01/Seoul-logo.png
cyn
2014-05-09 15:19:31
2014-05-09 15:19:31
Korea Travel Bits