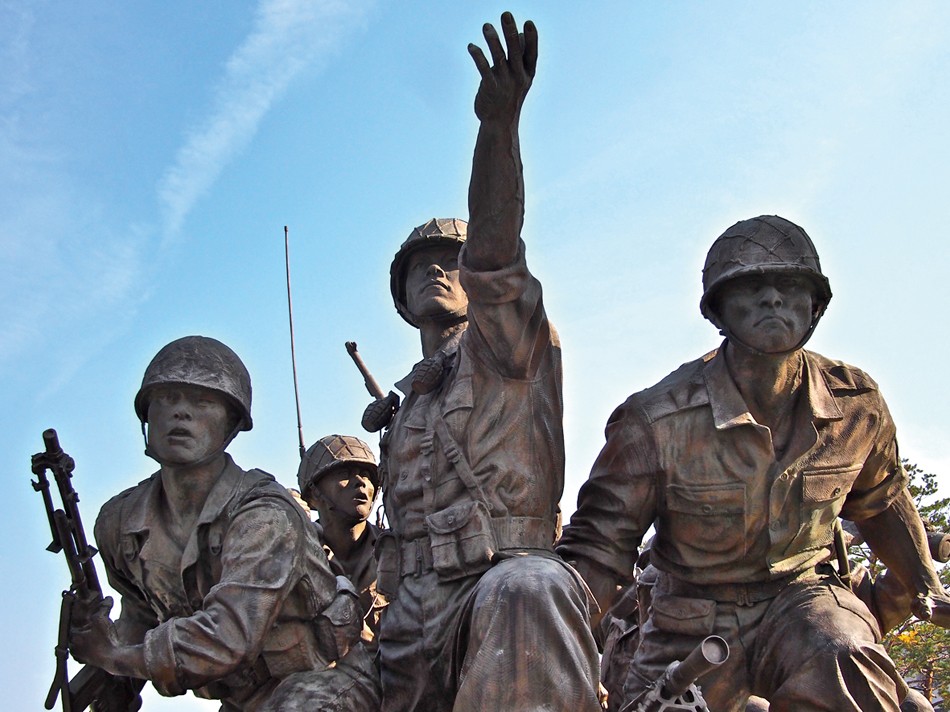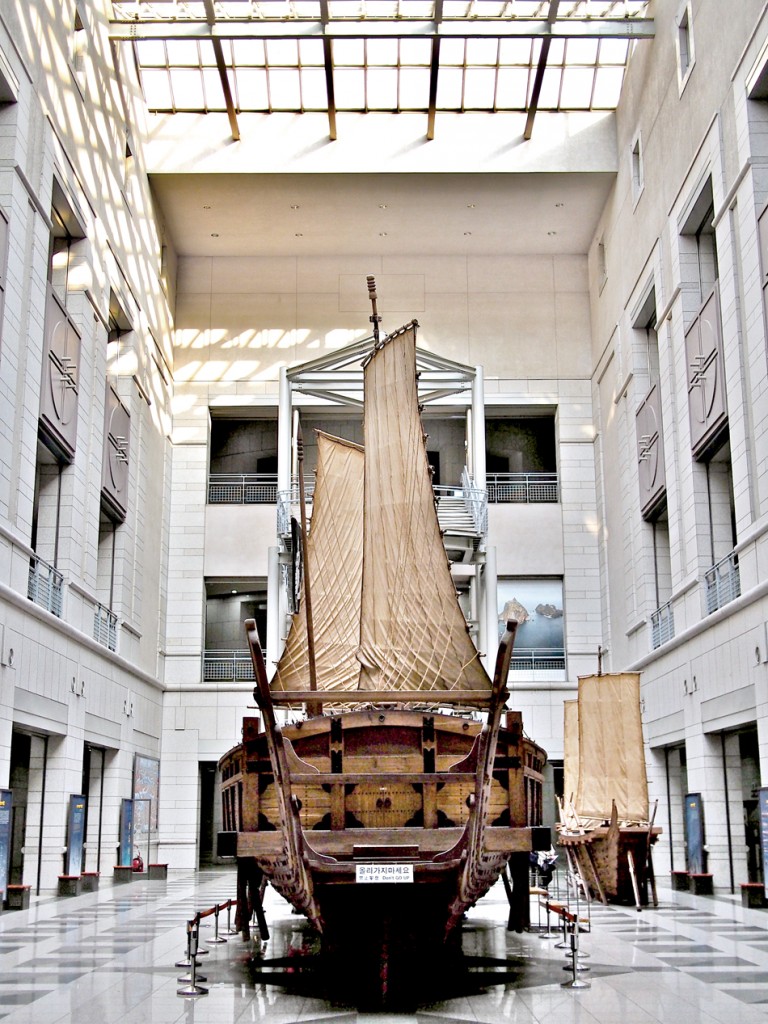 A man returns to the place an old lover left him, his tears mixing with the rain, but finds nothing more than the memories he came with.
Ain't that just it how it goes.
It's one of the oldest stories in the books, but this particular story is the one told in "Samgakji, Where I Return," one of Korea's most famous old pop songs, and both the song and its singer are paid their due inside the station, where visitors will find a small rest area cum tribute to Bae Ho, the full-cheeked singer who crooned the song back in 1966. And just like the character in his song, Samgakji itself keeps returning to the past, sifting through its memories.
Blasts of the past
Samgakji's most significant connection to the past is the enormous War Memorial of Korea (전쟁기념관). On the grounds outside is a large collection of military equipment—planes, tanks, missiles—while inside, the peninsula's military history from prehistoric times to the modern day is on display. The extensive exhibitions begin in the War History Room where combat is traced from the Stone Age through the Three Kingdoms Period to the Joseon Dynasty.
Of particular interest to most visitors is the Korean War Room, which explores the three-year conflict that divided the peninsula. Exhibitions trace the political maneuverings that divided the country in the first place, the course of events and the armistice and post-war recovery efforts. In between visitors can take in displays of munitions, photographs, dioramas, and propaganda leaflets.
The museum's interpretation of historical events is sometimes overly simplistic, as is common with museums of its ilk, but it's nevertheless a fascinating encounter and so large that it merits repeat visits.
Cod's creation
You can dial back the years in Samgakji when it comes to food as well (not to mention warm up) by heading to one of the restaurants in Daegutang Alley (대구탕 골목). Places here are decades old and serve the rustic daegutang in unfussy settings of wood tables and straight-backed chairs. The soup is a spicy concoction of a cod, red pepper paste, garlic, bean sprouts and dropwort. And, yes, that's "a cod" and not just "cod" in the sense of "cod meat." The whole thing goes in: head, intestines, organs, all of it. If that's not your thing, well, it's pretty easy to pick out what you want. If it is, you can opt for the naejangtang (내장탕), with extra guts.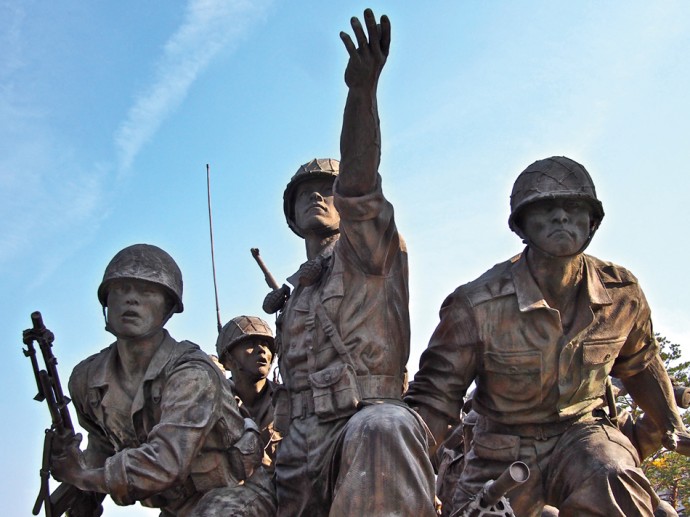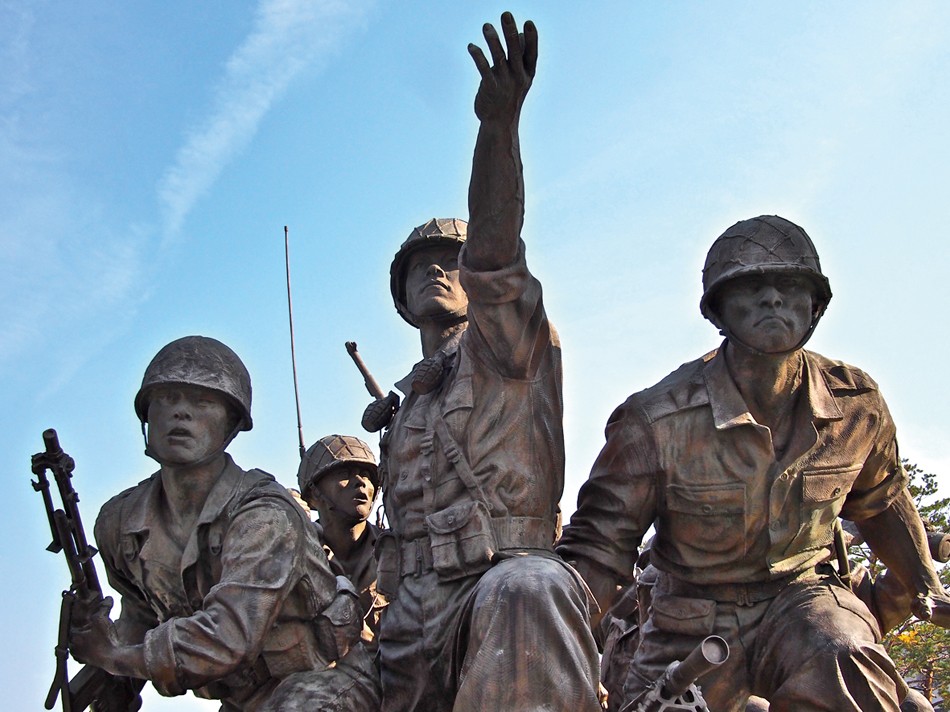 The War Memorial of Korea  전쟁기념관  Exit 12
FYI> T. 02-709-3139, www.warmemo.or.kr
9am to 6pm, Closed Mondays (Tuesday if the preceding Monday is a holiday)
Free
GO> Straight on Itaewon-ro (이태원로)
Daegutang Alley  대구탕 골목  Exit 14
GO> Left on Hangang-dae-ro-62-gil (한강대로62길)
Written by Charles Usher
Photographed by Merissa Quek
https://magazine.seoulselection.com/wp-content/uploads/2013/11/3-e1428029509396.jpg
712
950
cyn
https://magazine.seoulselection.com/wp-content/uploads/2018/01/Seoul-logo.png
cyn
2013-11-28 18:42:02
2015-04-03 11:56:22
SAMGAKJI STATION