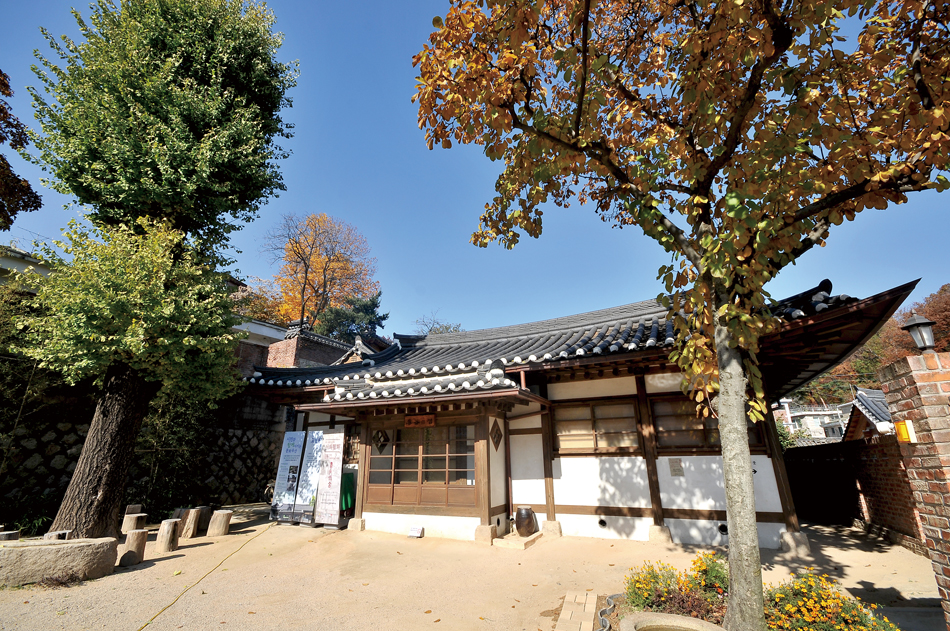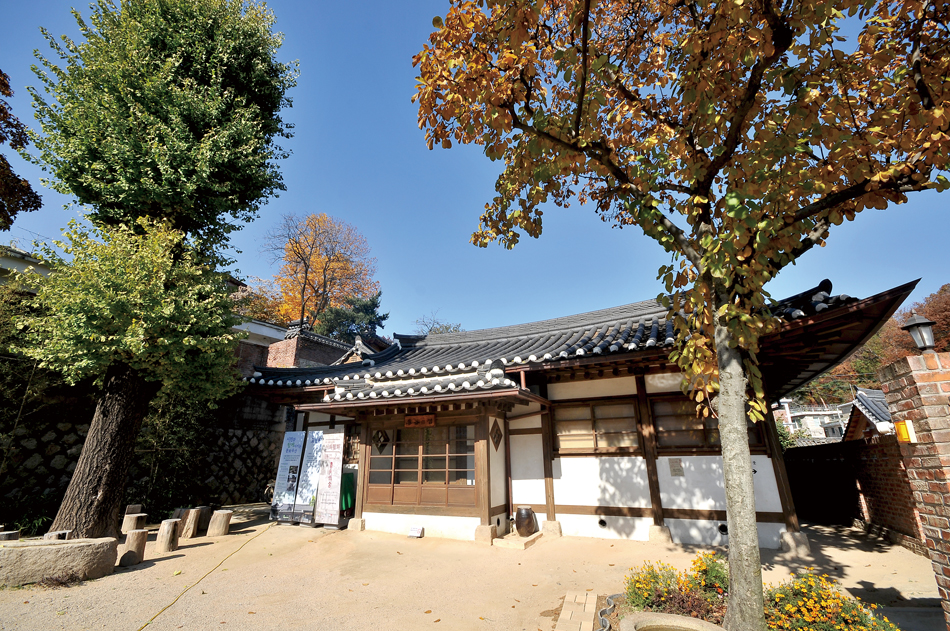 [box_dark]The Go Hui-dong House[/box_dark]
Written by Robert J. Fouser
 Over the past couple of years, Koreans have taken an interest in historic relics of the troubled 20th century. Twentieth-century buildings of architectural and historical value are being preserved throughout the country. In Seoul, much of the activity has focused on preserving houses and buildings associated with noted 20th-century artists, writers, and politicians. Visiting these houses offers an "on-site" opportunity to learn about Korean history and culture.
Located in a deep corner of Bukchon, which is famous for its rows of traditional Korean style houses (hanok), the Go Hui-dong House (Registered Cultural Property No. 84) is a window on the history of 20th century painting in Korea. Go Hui-dong (1886–1965), who also goes by the pen name Chungok, is known as the first Korean to adopt Western-style painting. His father, Go Yeong-cheol, was a Chinese interpreter who learned English while living in China and his three uncles were all interpreters. Under his father's influence, Go took an interest in Western culture from an early age and studied French at the Hansung French School from 1899 to 1903. In 1904, he began working for the royal court, but quit in 1908 out of frustration with growing Japanese influence over government affairs. Go became acquainted with several famous Korean-style ink-and-color painters during this time. In 1908, he went to Japan and began studying Western-style oil painting at the Tokyo School of Fine Arts under Kuroda Seiki (1866–1924), one of Japan's pioneering Western-style oil painters at the time. A painting from his years in Japan, "Self-Portrait Holding a Fan" (1915), is the oldest extant oil painting by a Korean artist.
Go returned to Korea in 1915 and taught Western-style oil painting in elite high schools in Seoul. In 1918, he was a founding member of the Association of Painting and Calligraphy, a group of artists who were interested in preserving traditional art forms that had lost patronage after Japan took control of Korea in 1910. Through his participation in the group, Go switched from Western-style oil painting to Korean-style ink-and-color painting in the 1920s and focused on refining that style during the rest of his career.
A house that blends cultures
Go designed and built the house in 1918, and it stands as a unique mix of Korean, Japanese, and Western-style architecture. The tile roof, courtyard, and floor-heated rooms are Korean. The sliding doors and the long narrow hall that connects all the rooms reflect Japanese influence. The tile floor at the entrance reflects Western influence. Go lived in the house until 1959 and painted in a studio in the house. The house left the family and came under threat of demolition in the early 2000s, producing a public outcry. To save the house, it was registered as a cultural property in 2004. The district of Jongno-gu purchased the house in 2008 and preservation work was finished in 2011. Since then it has been open to the public, and the National Trust of Korea Cultural Heritage Foundation has organized exhibitions of Go's work and that of his contemporaries. The front room has a permanent exhibition on Go's life and work, and his studio is on permanent display.
The third and current exhibition, entitled "Chungok Go Hui-dong and His Friends 3: The Association of Painting and Calligraphy," contains a number of fine Korean-style ink-and-color paintings and is on show until Dec 29.
GO> The Go Hui-dong house is a 10-minute walk from Anguk Station 안국역 (Line 3). From the station, leave Exit 3 and take the main street in Gye-dong until you reach Jungang High School. Turn right in front of the school and go up and then down the hill until you come to a large tile-roofed house behind a long brick wall on the left.
https://magazine.seoulselection.com/wp-content/uploads/2013/11/고희동가옥.jpg
631
950
cyn
https://magazine.seoulselection.com/wp-content/uploads/2018/01/Seoul-logo.png
cyn
2013-11-28 18:44:32
2013-11-28 18:44:32
THE GO HUI-DONG HOUSE