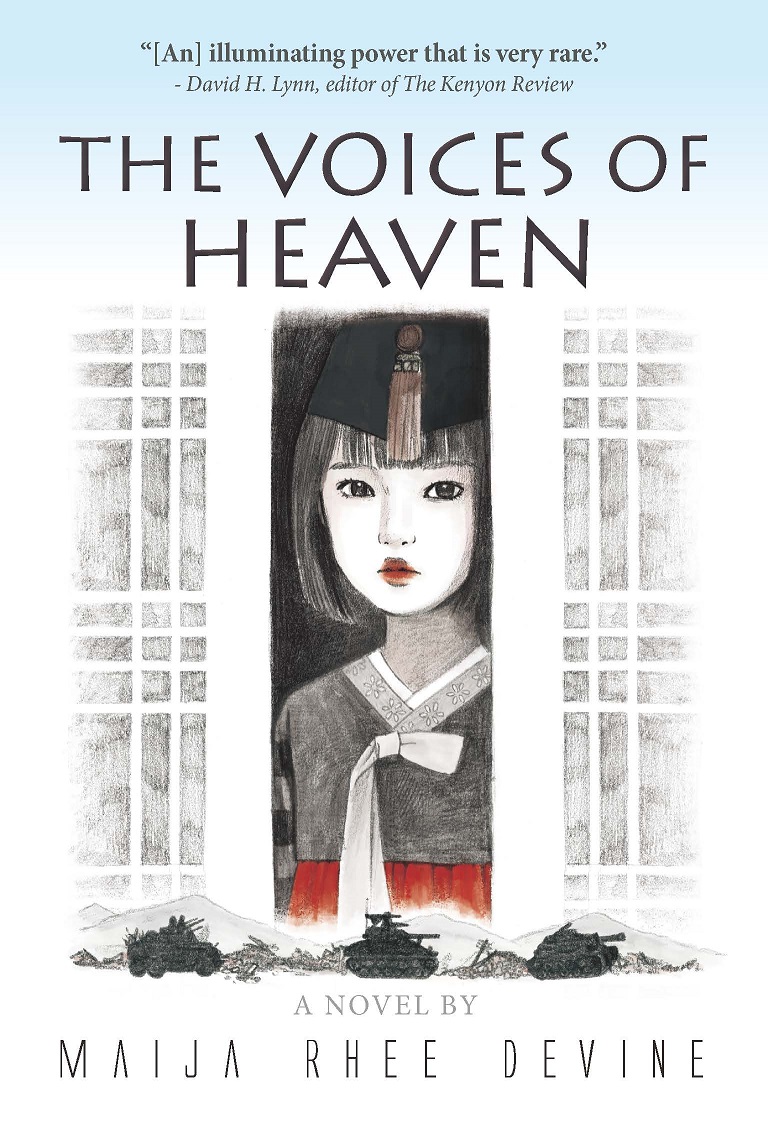 July 10, 2013 / Issue No. 588
Looking for a Expat News Contributor: We are looking for a contributor who can write expat-related news and advice for our website and our monthly magazine SEOUL. If this sounds interesting, send an email to book@seoulselection.com. We'll then contact you with further details.
Seoul Selection's Summer Reading List
Everything you need, from novels to outdoor guides
Looking for a good book to take to the beach this vacation? Seoul Selection is happy to recommend these wonderful titles to help you pass the time this sultry season.
A tale of one family's varied and imperfect manifestations of love during the throes of the Korean War—and its aftermath.
Spirits, monsters, and demons in paradise, in Seoul and in the underworld.
Camping guide helping you to escape from the concrete jungle, to travel within financial means, and to be closer with nature.
Discover Korea's birds: through photographs, descriptions of their lives, and through the ways different cultures perceive them.
A warm and funny tale about family, culture and identity in an age of discombobulation.
A shocking story of one of the few people born in a North Korean political prison to have escaped and survived.
An epic comic of the Dark Kingdom and the passing of power to a third Kim.
A young man's journey through the icy waters, dark tunnels, and eerie spy chambers of the world's most mysterious dictatorship, North Korea.
A touching and suspenseful story, filled with the authentic detail and flavor of traditional Korean kite fighting.
A westerner's visit into a dangerous and enigmatic country, North Korea, told in the form of a graphic novel.
Alphonse Mucha—Art Nouveau and Utopia
Czech artist Alphonse Mucha was one of the leading artists of the Art Nouveau movement, displaying his immense talents in painting, decorative arts, arts and crafts and illustration. In fact, in wouldn't be an exageration to say that Art Nouveau began and ended with him. Some 235 works are on display.
VENUE: Hangaram Art Museum, Seoul Arts Center
PERIOD: Jul 11–Sep 22
ADMISSION: KRW 12,000
MORE INFO: T. 1666-2775, www.mucha2013.com
GO: Nambu Bus Terminal Station 남부터미널역 (Line 3), Exit 5. Transfer to shuttle bus, or green bus No. 4429.
Canada Wood & Architecture
The Korea Foundation is hosting the Canada Wood & Architecture exhibition jointly with the Embassy of Canada and Canada Wood Korea. The exhibition is related to the Canadian lumber industry—Canada is, in fact, the world's largest producer of timber and wood products. The exhbition will feature special seminars by nine Korean architects.
VENUE: KF Cultural Center Gallery
PERIOD: Thru July 26
ADMISSION: Free
MORE INFO: T. 02-2151-6520
GO: Short walk from Euljiro 1-ga Station 을지로입구역, Line 2. The gallery is on the 2nd floor of the Center 1 Building West.
During the hugely popular Boryeong Mud Festival, everyone is happy to be covered in mud from head to toe. Now in its 16th year, the festival will run July 19–28 on Daecheon Beach, taking advantage of the abundant mud found in nearby tidal flats.
Tourists flock to the beach to experience the beneficial properties of Boryeong mud; the mud is considered rich in minerals and used to manufacture cosmetics. Festivalgoers also have their pick of fun activities, like the Mr. Mud contest, mud wrestling, mud races, and even a mud boot camp. Colored mud is also produced for body painting.
Those looking for a more laid-back experience can opt for mud facials, pottery demos, soapmaking, and lounging on the beach. A big stage is erected for live music, competitions, and various other types of entertainment. A small market runs along the seafront selling cosmetics made from Boryeong mud. In the evening, music and fireworks enliven the party on the beach.
VENUE: Mud Plaza, Daecheon Beach, Boryeong-si, Chungcheongnam-do
PERIOD: Jul 19–28
ADMISSION: KRW 6,000–10,000
MORE INFO: T. 010-5438-4865, www.mudfestival.or.kr
GO: Head for Daecheon Station 대천역 by train or Boryeong by intercity bus. Then transfer to a local bus bound for Daecheon Beach
Daegu Chicken and Beer Festival
Fried chicken and beer—two great tastes that go great together. Daegu, the spiritual home of Korea's fried chicken industry, has held this unique festival since 2010, but this year, the city is teaming up with the Chinese city of Qingdao, which can only mean one thing—you get to wash your chicken down with Qingdao Beer!
VENUE: Duryu Park, Daegu
PERIOD: Jul 18–21
ADMISSION: Free
MORE INFO: T. 053-631-0052, www.chimc.or.kr
GO: KTX trains to Daegu depart from Seoul Station (travel time: 2 hours).
The concept of RESPECT is the everlasting theme of this massive four-day event. Over 300 artists, musicians, grassroots-content creators, promoters, producers, urban enthusiasts, hip-hop heads and b-boys from around the world convene in Korea, in an attempt to provide the proper inspiration necessary to push the movement forward. What started out as a world-championship-level b-boy tournament has now evolved into a massive annual festival, which seeks to encompass all aspects of urban youth cultures, as the festival draws visitors and spectators not only from Korea, but also from different regions of Asia and the world.
VENUE: Olympic Hall, Olympic Park
PERIOD: Jul 13–14
ADMISSION: KRW 10,000–50,000
MORE INFO: T. 02-576-3463, www.r16korea.com
GO: Olympic Park Station 올림픽공원역 (Line 5), Exit 3
Seochon Corner
A corner in the historic Seochon neighborhood.
Photo by
Robert Koehler
.
*Click the photo to see a full-size version at our website.
NOTE: If you have a photo you would like to see in our Everyday Koreans section, please sent it to story@seoulselection.com. Photos should be AT LEAST 950px wide. Send a one-line bio, too.

Tell Us About 'Your Korea': If you're a longtime resident of Korea and would like to share your story in KOCIS's KOREA Magazine, shoot an email with your story idea to book@seoulselection.com.
Update Your Shopping Mall ID – Seoul Selection encourages you to change your ID and password for our online bookshop and shopping mall at Seoulselection.com. The old IDs and passwords no longer work following our recent upgrade.
Looking for Translators – Seoul Selection is looking for a few good translators (Korean to English) for general translation work. Those interested should send a resume and cover letter to Kyehyun at trans@seoulselection.com.
Seoul Selection eBooks
– You can purchase some Seoul Selection titles in ebook format via
Amazon.com
(for Kindle) and Apple's
iBookstore
. Titles include
Ask a Korean Dude
,
Moon Tides
,
Doing Business in Korea
,
Once Around the Sun
, and seven volumes of our Korean Film Directors series:
BONG Joon-ho
,
IM Kwon-taek
,
KIM Jee-woon
,
LEE Chang-dong
,
LEE Man-hee
,
PARK Chan-wook
, and
SHIN Sang-ok
.
Seoul Selection via Ingram
– Seoul Selection now has a direct wholesale distribution agreement with
Ingram Book Group
, the world's largest wholesale distributor of publisher content. By choosing to allow Ingram to represent our material, we have opened our titles to a wider audience. Our titles will be available for order through Ingram at more than 35,000 distribution channels worldwide. Ask your local bookstore to have Seoul Selection titles available!
Send Your Event Info
– If you would like to advertise any upcoming events you are organizing, please send us the press release material at
book@seoulselection.com
by the preceding Friday in order for it to appear in the following Tuesday's issue.
Freelance Contributors Wanted – SEOUL Magazine needs writers who are fluent in both Korean and English. Writers should have a strong interest in Korean culture and be able to interview Koreans. Send your resume and writing samples to book@seoulselection.com.
We Buy & Sell Used Books – Seoul Selection buys and sells used books in English. Unlike our regular selection of publications that specialize in Korea-related topics, our Used Book section carries books on all subjects. It's all part of our effort to make life easier for the English-speaking community.
Buy Books at Seoul Selection's ONLINE Bookshop!
Korea: Land of The Morning Calm
Thirst
Tuttle Korea for Kids Flash Cards
Bi-lingual Edition Modern Korean Literature Set 2
The Road to Sampo
Korea Through Her Birds
Korea Style (Paperback)
Azooma
The Gifted Hands
Love Clinique
The Winter of the Year was Warm
The Journals of Musan
Publisher: Hank Kim / Editor: Robert Koehler
Seoul Selection reserves all intellectual property rights on information provided in this newsletter. Some event information has been provided by the Korea Foundation. The IPRs are protected by pertinent laws
https://magazine.seoulselection.com/wp-content/uploads/2013/05/GOODS2_1364862076.jpg
1123
768
rjkoehler
https://magazine.seoulselection.com/wp-content/uploads/2018/01/Seoul-logo.png
rjkoehler
2013-07-10 10:10:59
2013-07-22 15:31:37
Weekly SEOUL: Seoul Selection's Summer Reading List